Delhi
6 Absolutely Stunning Parks To Landup During Winters In Delhi That Boasts Of Little Ponds/Lakes!
The changing seasons often see crowds of people venturing out to open spaces. And in saddi Dilli, we love to drop by parks that boast of lush green plants, chirping birds and fragrant flowers! But there are a few parks in the city that hold a special place in our hearts as they boast of some kind of water body nestled in the sprawling area. So we've gone ahead and made a list of these lakeside parks that make for a perfect location for a picnic on a pleasant day. Read on!
1. Lodhi Garden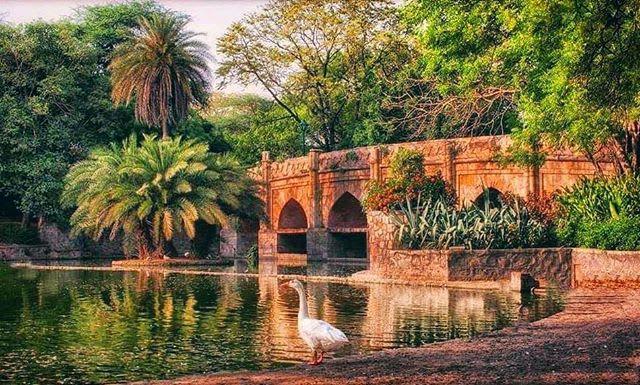 Picture Credits: thecanonfanboy
This park is sprawled across a large area and is the perfect spot for when you're looking for a breather. There's a small pond here, which is often frequented by ducks making it a sight for sore eyes. When you plan to visit this park, you must explore Mohammed Shah's Tomb, Tomb of Sikandar Lodi, Shisha Gumbad and Bara Gumbad, which are architectural marvels. Did we mention that this is a great place for a photoshoot? Yep!
Where | Lodhi Garden - Lodhi Road, Lodhi Gardens, Lodhi Estate
Timings | 6 AM - 8 PM
2. Yamuna Biodiversity Park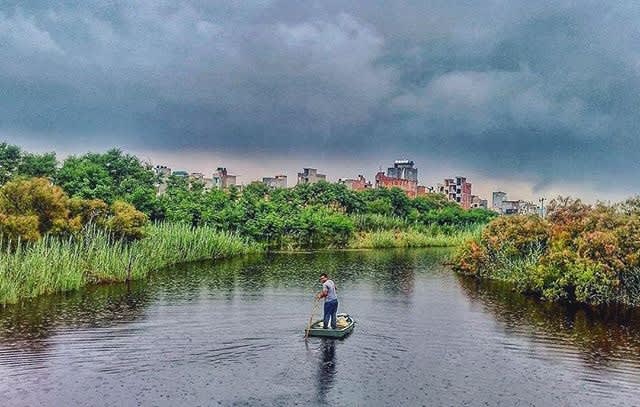 Picture Credits: srivastava_dp
Yamuna Biodiversity Park is another one on this listicle where you can visit. There's a little pond here which is surrounded by lush green plants. This place is perfect for impromptu picnics with the fam-jam as the huge land here feels like you're millions of miles away from Delhi. Go check it out, ASAP!
Where | Yamuna Biodiversity Park - Main Jagatpur Road, Wazirabad
Timings | 10 AM - 5 PM
3. Sunder Nursery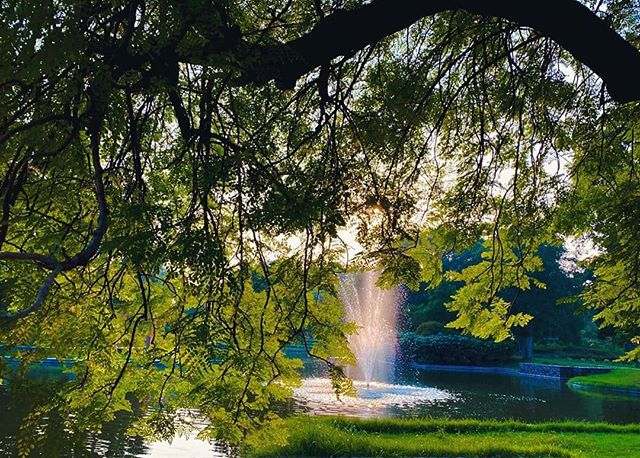 Picture Credits: muchaduaboutnothing
Sunder Nursery is another one on the list that is definitely worth the visit. This is a 16th-century heritage park located in Nizamuddin. The park has several fountains that amplify the beauty of this garden. Did you know that there are over 300 species of trees over here? Yep, and more than 80 species of birds, as well! They have this little lake inside the garden where you can take a stroll under the winter sun! Sounds absolutely breathtaking, no?!
Where | Sunder Nursery - Nizamuddin
Timings | 7 AM - 7 PM
Entry | Rs 30
4. Buddha Jayanti Park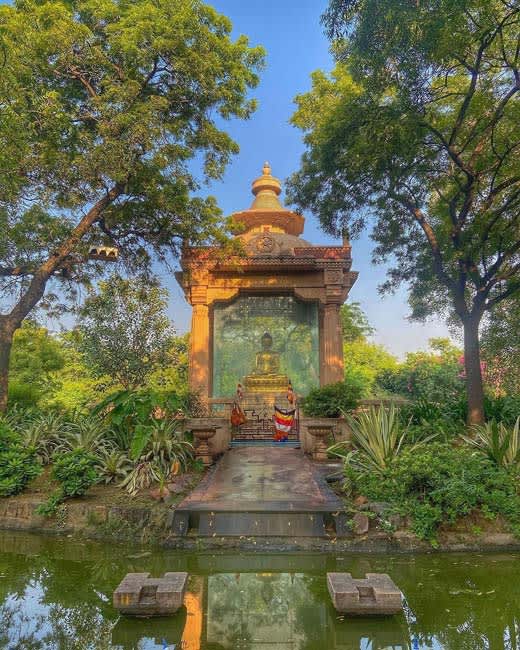 Picture Credits: prashantkohli3
Another one on this list is also a pretty popular attraction for crowds. We're totally swooning over the manmade island, which features a golden statue of the Buddha that looks like something out of a postcard. The lush green garden is a great spot for those of you who love walking in the morning, so swing by for a leisurely walk amidst the greenery! 
Where | Buddha Jayanti Park - Vandemataram Marg, Central Ridge Reserve Forest
Timings | 5:30 AM - 8 PM
5. Humayun's Tomb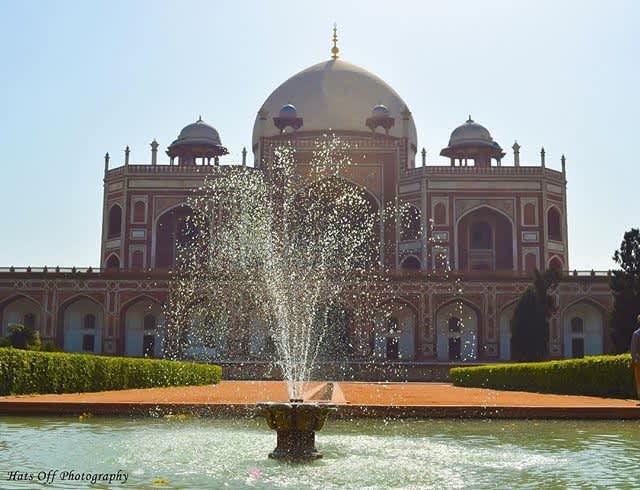 Picture Credits: hatsoffphotography
This monument probably needs no introduction to you guys, right? Well, then you must be aware of the gorgeous fountain that's over here. There's a sprawling green lawn surrounding this historical relic of the Mughal era. You must definitely carry your DSLRs along to click that gorgeous picture that will definitely end up on your social media feed!
Where | Humayun's Tomb - Mathura Road Opposite, Hazrat Nizamuddin Aulia Dargah, Nizamuddin
Entry | Rs 40
6. Hauz Khas Deer Park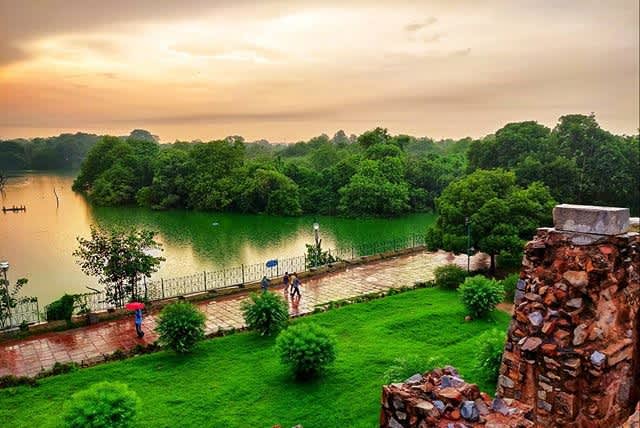 Picture Credits: pictophileaish
This one is located right next to the Hauz Khas Fort and it will surely win your heart with the rustic beauty of the surrounding area. The tranquil lake which now lays dormant has the majestic Fort sitting in the backdrop and is surrounded by the green lawn on the other side. It's a great location for those of you who're in the neighbourhood and are looking to unwind and rejuvenate in the lap of nature!
Where | Hauz Khas Deer Park - Hauz Khas
Timings | 5 AM - 8 PM
There's the list, folks! So, we'll just meet you there then, shall we?!