Delhi
5/5 Legit Reasons To Spice Things Up @ Masalas Of India At Ansal Plaza This April!
Are you someone whose daily schedule could pass off as a food walk? Do you believe it is your moral duty to enlighten the world at large about the hidden culinary gems that dot Delhi? Does discovering a new dish or digging into an old favourite carry its own set of cheap thrills? Would you take a sugar rush over an adrenaline one any day? Well, it's a roaring yes from us for all of the above!  
After the stupendous success of Delhi's first Food Truck Festival last month, So Delhi and GoBuzzinga are now spotlighting regional Indian cuisines at Masalas Of India - Regional Cuisine Festival powered by MAGGI, a 2-day celebration of the best local dishes that our glorious country has to offer. Delhi is undoubtedly the food capital of India and hogging might as well be called our national past time, given the enthusiasm and dedication with which we hunt and devour never-tried-before dishes everyday!   
Here to make your lives a 'lil tastier this month, we give you 5 legit reasons to drop by: 
1. Food (Duh!)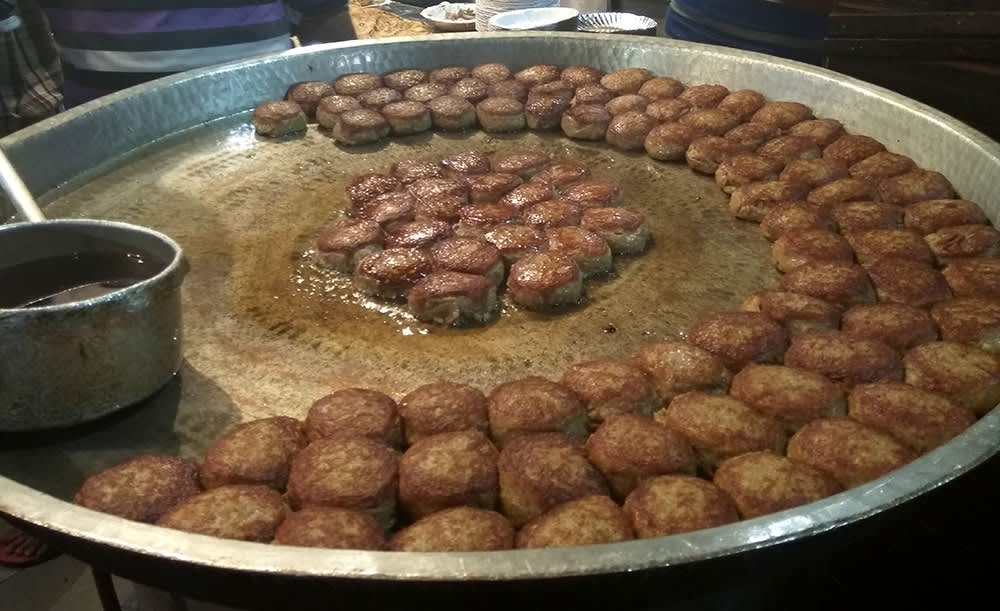 Savour a curated selection from the best traditional food joints - Masalas Of India is your chance to experience a huge mouthful of India with the most authentic flavours and legacies under one roof! Enjoy a slice of diversity from Parsee cuisine to Goan, Bengali, Kashmiri, Naga, Andhra, Punjabi as well as Gujarati staples that are all up for grabs. The line-up features heavyweights like Bagli's Kitchen, Kake Di Hatti and Tunday Kababi (all the way from Lucknow!!) among others, and every foodie worth their salt's gotta be there! 
2. Summer-Special Beverages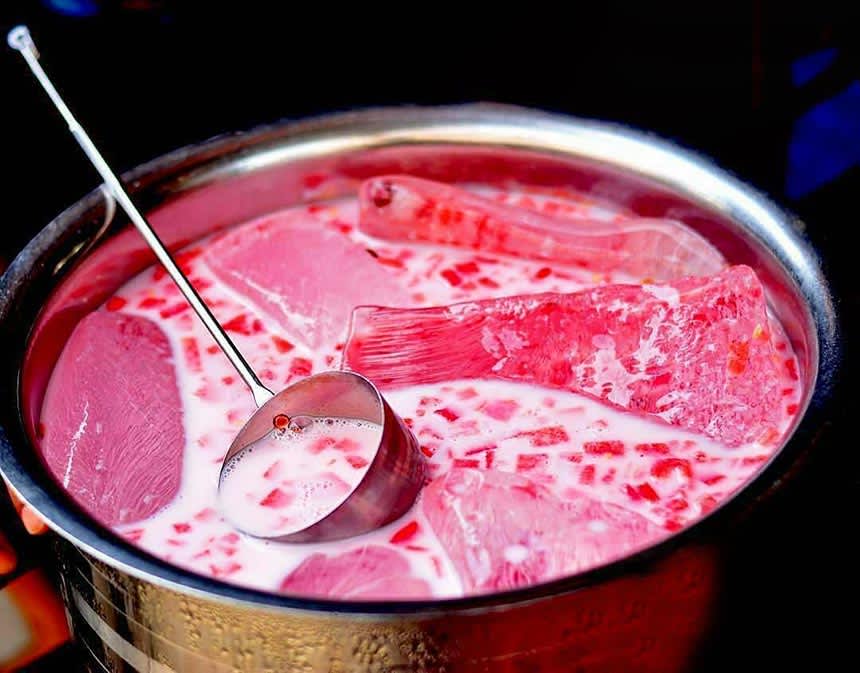 Picture Credits: @dilsefoodie
Food and drinks literally go hand-in-hand and we've got you covered with the most popular coolers under the sun! Stay hydrated while you gorge away to glory with crowd favourites like lassi, fruit beer, mango slush, shakes, shikanji - et al. We're also spreading love with the legendary Pyaar Mohabbat Ka Sharbat, making its way from Chandni Chowk to Ansal Plaza on special demand! Lovestruck already? It gets better, read on! 
3. Ah-Mazing Live Music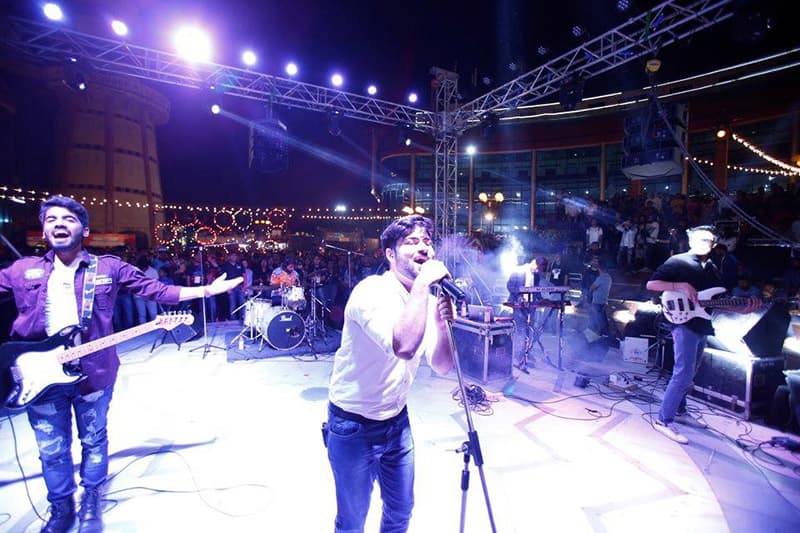 #GoodVibesOnly! There's nothing like some great live music to establish the chillest vibes ever, right? Spend your evening grooving along to some sick beats by Delhi's favourite artists as well as regional troupes from other cities. Some of the most loved musicians from Horn Ok Please might just give you that encore you were hooting for! Does foot-tapping count as cardio? Let's find out!  
4. Complimentary Sample Maggi <3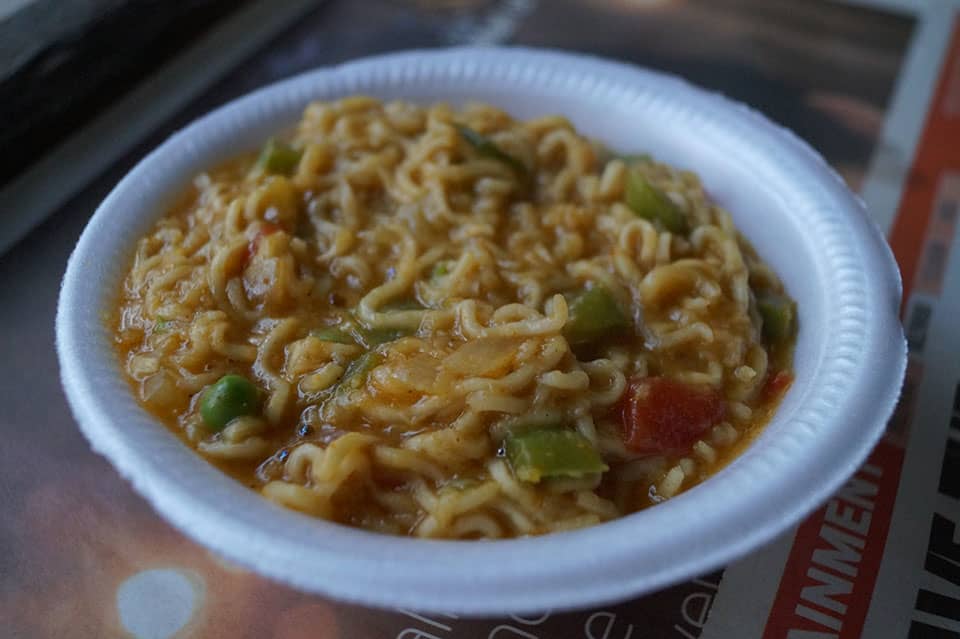 When it comes to comfort food, Maggi takes the lead (no pun intended, seriously, the yellow packets are gold to us). Try 4 totally hatke Maggi flavours for the first time in India only at Masalas Of India! Nestle is debuting four new variants at the Festival, so those who join in will definitely walk out with bragging rights. Also, with every ticket, you'll get complimentary unlimited Maggi from the good hosts! We're nice that way *wink wink*. 
5. Lip-Smacking Desserts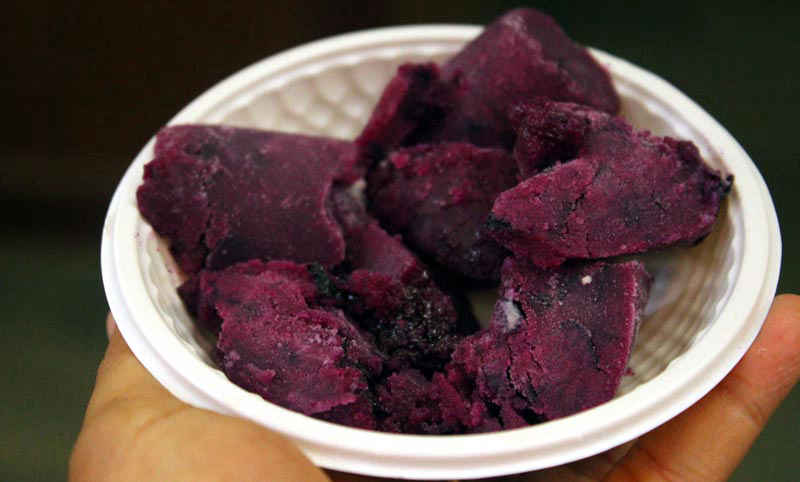 Desi desserts rule the roost when it comes to the customary 'meetha' that we Indians need to get closure after every meal. Needless to say, there'll be enough options to send your sweet buds into overdrive with kulfis, rasgullas and chuskis at every turn! South Ex stalwart Charan Singh is also making an appearance and a heads up – it's going to get crowded folks! *Star struck already* 
Did we convince you? We thought so! Join the party on 29th & 30th April. Spice, spice baby! 
When | 29th & 30th April (Sat & Sun)
Where | Ansal Plaza, Hudco Place, Khel Gaon Marg
Timings | 4 - 11 PM
FB Event Deets | https://www.facebook.com/events/207984243031683/