Delhi
500+ Mango Varieties Will Be Showcased At The Iconic 31st Delhi Mango Fest This July
With the onset of the summer season, mangoes are possibly the first thing that come to one's mind. And we're here to tell you about the most-awaited Delhi Mango Festival and everything to look forward to at this mangolicious fiesta!
Free Mango Saplings For Every Visitor | The buzz is that the most-awaited Mango Festival which is organised by the Delhi Tourism in association with the Government of Delhi will be happening from Friday - Sunday, the 5th - 7th of July this year at Dilli Haat, Janakpuri. Currently in its 31st year, this festival is devoted to the king of fruits and will feature 500+ varieties of mangoes such as Malda, Chausa, Langra, Hussainara, Amrapali, Rataul, Kesar, Fazri, Ramkela and Mallika, to name a few.
Farmers from UP and West Bengal shall also come together to display their splendid variety at the event which sees around 20,000 visitors wanting to stock up on their fave mangoes. And the best bit is that everyone is given FREE mango saplings - pretty cool, right? Plus, folks can purchase processed mango products like pickles, jam, chutney, mango pulp & juice, jelly, mango papad and panna here. Moreover, there will be professionals guiding consumers on how to ripen the fruit in a natural way or even how to plant mango trees!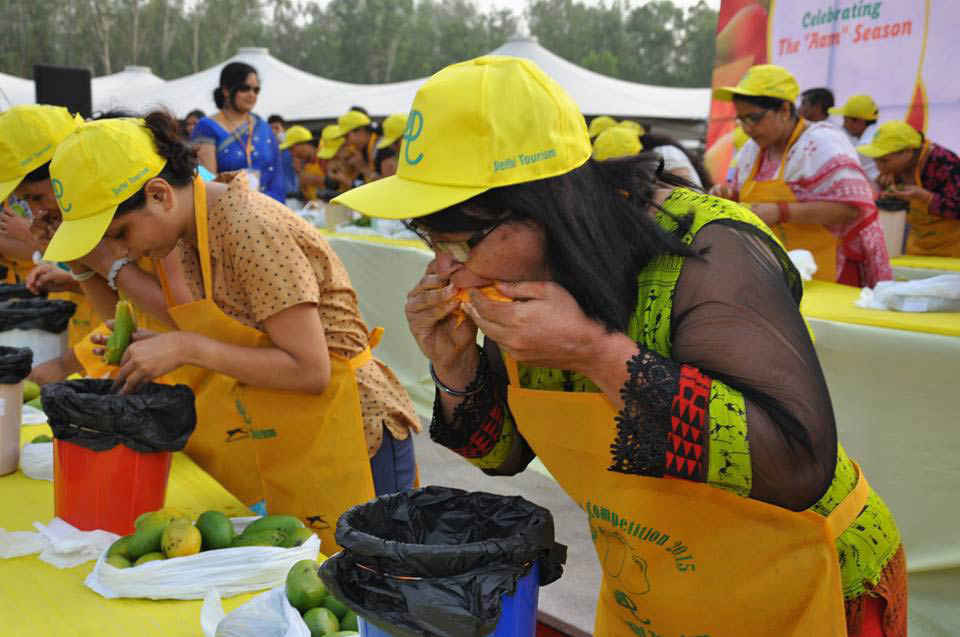 Previously, this festival has seen fun-filled activities such as mango-eating competitions, free tastings of delicious varieties, cultural activities in the evenings, presentations of mango-based deserts by chefs and lots more. 
We wouldn't miss this for the world - how about you guys?!
Where | Dilli Haat - Lal Sai Mandir Marg, Virender Nagar, Janakpuri
When | Friday - Sunday, 5th - 7th July
Timings | 11 AM - 9 PM
Here's Their FB Page | https://www.facebook.com/MangoFestival2011/
Sourced Via The Economic Times