Delhi
50-Year Old Stall Serves Paneer + Palak Marke, Hatke Rajma Chawal @ Tauliye Wali Gali
Sadar Bazaar, the one place where you can find anything and everything from hairpins to home decor products, stationary items as well as sarees has some great eateries as well guys. Move over to Tauliye Wali Gali, where you'll find a whole variety of delicious snacks that you just can't miss out on! 
There's a stall that serves Rajma Chawal like you've never had before! They've been serving for the past 50 years and their unique concoction of a variety of things is what makes this particular plate of Rajma Chawal stand out.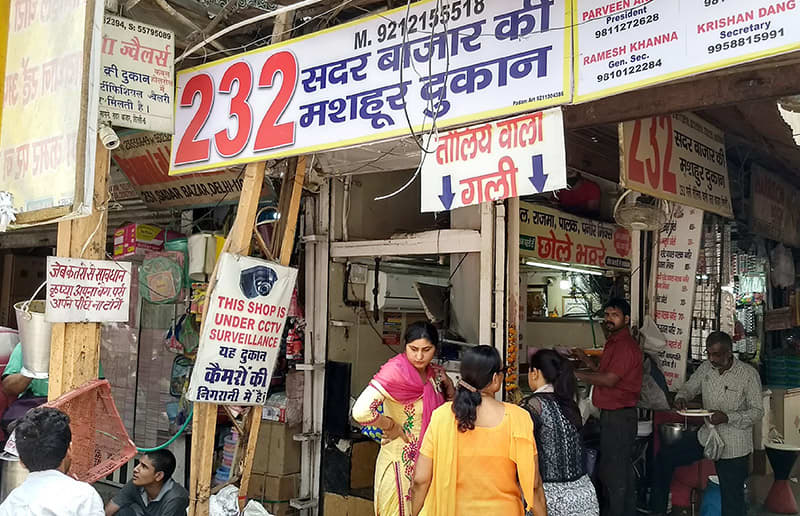 After a big family dinner, moms often take all the leftovers to make the best of everything, ladling multiple dishes in the same plate. Just like that, this plate contains chunks of paneer, palak gravy, pickles, onions and of course, Rajma Chawal. 
Everything was metaphorically similar to the rainbow - distinct, yet bound together. The fragrant rice with the spicy rajma gravy on top tasted just divine! The flavours were true to what you'd expect food in Old Delhi to taste like - complex, zesty and always delicious! 
You must also try their Chole Bhature when here so drop by ASAP! 
Price | Rs 90
Where | Shop Number 232, Sadar Bazaar