Delhi
5 Yummy Things Like Chicken Chopsuey, Chilli Chaap & More We Had @ Daksh Chinese Stall, CP
There's no doubt that we Dilliwalas love our chhole kulche, rajma chawal and ghee loaded paranthas but eating them day in and day out can bore anyone! So, while strolling around CP with our stomachs growling, we took it upon ourselves to find good food at even better prices just for all you office goers! Locating the stall is quite easy. On a footpath at KG Marg, tucked between the HT building and Antariksha Bhawan, any stall you see with people crowding around it, that's Daksh Chinese Stall. One look at the menu, you will realize it's going to offer you something different and will provide a definite and much-needed break to your regular food routine! This place offers desi Chinese and we love it! Check out the 5 things we tried at this place!
1. Butter Chowmein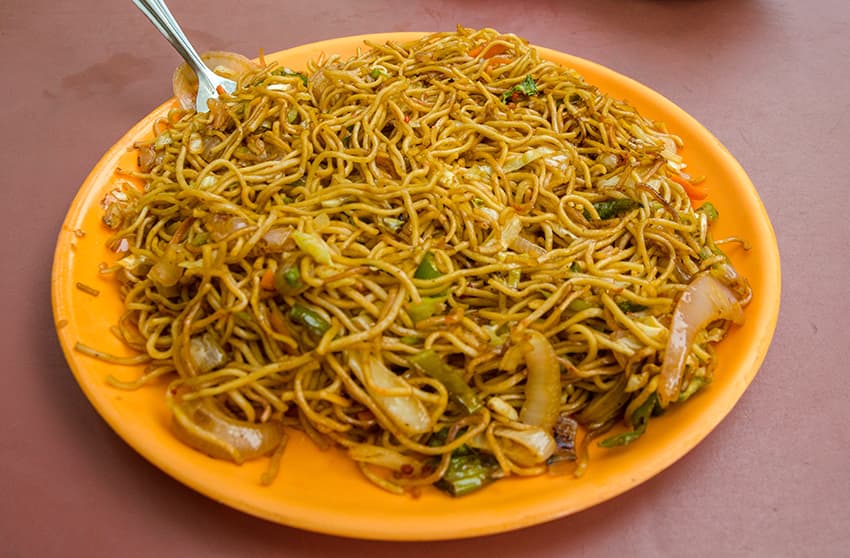 If a person orders something called Butter Chowmein, he expects to have butter in the chowmein and there was hardly any in this one. We could taste it few and far between and was about it. In a regretfully less amount of butter, onions, capsicums, mushrooms, carrots, garlic and ginger were sautéd, along with delicious sauces and noodles. Apart from the butter, everything was worth having. The quantity was a little too much for us but the veggies were crispy, the noodles were long & luscious and we loved the sauces. Can be given a shot for a light snack!
Price | Rs 90
2. Chicken Chopsuey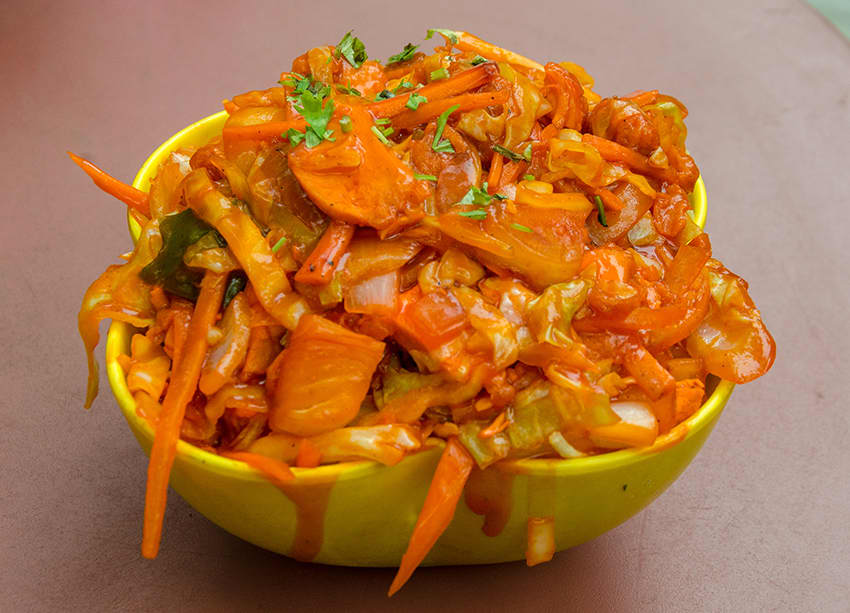 Out of all the dishes served, this one turned out to be our favourite. This classic dish had noodles at the bottom and was loaded with stir fry vegetables and came topped with sauces that one can't get enough of. The chicken was tender and juicy. The sauces were of the right consistency which made the noodles cling to it. Though, we felt that the amount of chicken was less, but nevertheless, it was perfectly seasoned and served at the right temperature. It's a dish we wouldn't mind having again!
Price | Rs 150
3. Chicken Manchurian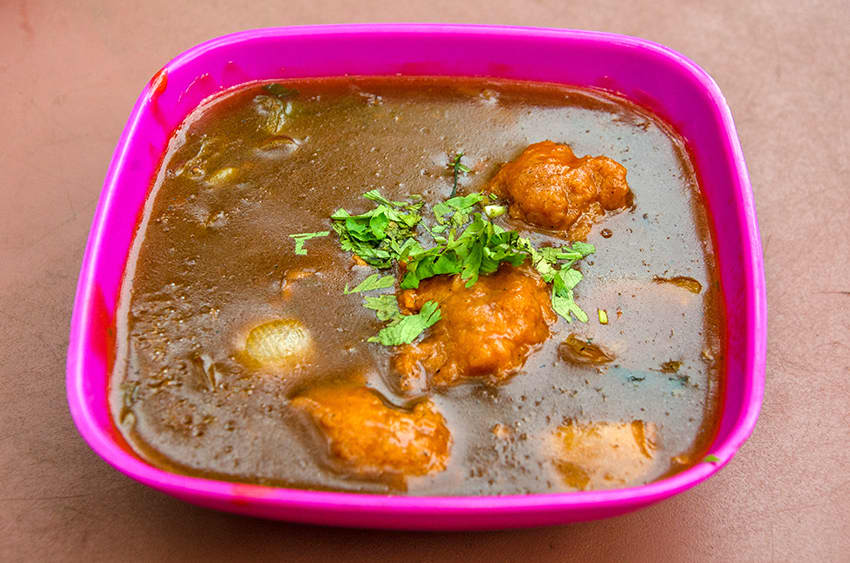 Now, this Chicken Manchurian was a good addition to our meal. It was used by us as the gravy for the rice and chowmein. In this dish too, the chicken was nicely cooked, however, we felt that it was a little less. The gravy had good flavours and the chicken was scrumptious to the last bite. We're surely coming back here for this!
Price | Rs 100
4. Chilli Chaap (Gravy)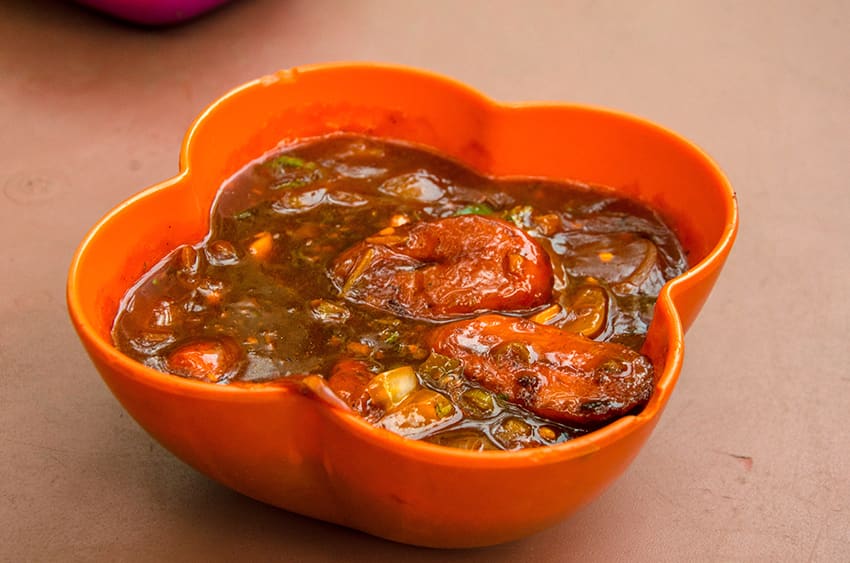 Huge chunks of chaap cooked perfectly and served with a gravy that's spicy, sweet and tang - what more could one want? We noticed that the gravy was similar to that of the manchurian, but it didn't feel out of place. The chaap and the gravy went perfectly well together. We could taste the pan-asian flavours oozing out of the bell peppers, nutmeg, scallions, rice-vinegar and other ingredients used. The gravy had a strong hint of ginger but its optimal seasoning balanced it out. When here, this dish is a must try!
Price | Rs 100
5. Singapuri Fried Rice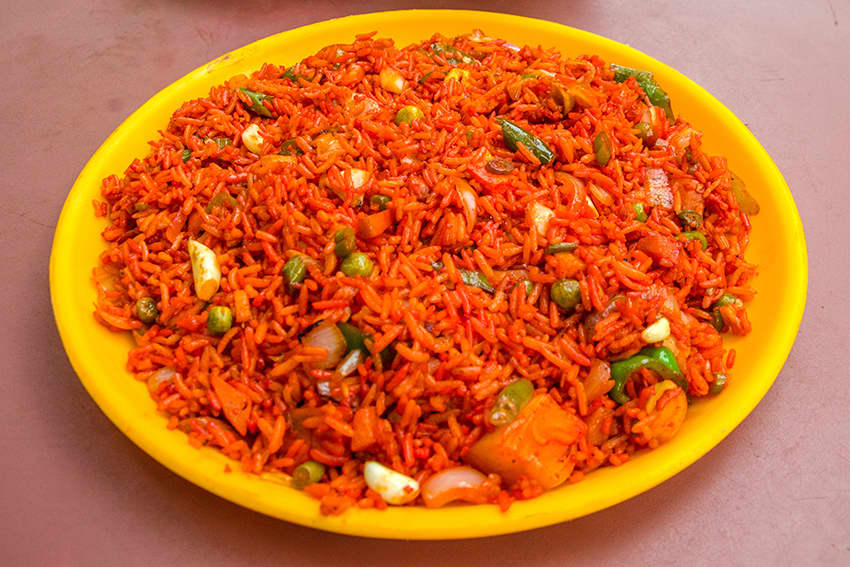 When our plate was served to us, all we could think of was - if a dish could scream orange, this would be it! The rice had a haunting shade of saffron and we were skeptical of eating it initially. But as we dug in, they turned out to be fine. The dish was loaded with veggies and they were complimenting the rice  perfectly with its delicious flavours. 
Price | Rs 100
Whenever you're hungry but aren't in the mood for the regular fare, go to Daksh Chinese Stall and you will thank us, we're sure!
Where | Daksh Chinese Stall - 22, KG Marg, Opposite Antriksh Bhawan, CP
Call Them | +91 9213 410 000