Delhi
5 Yummy Dishes Including Sumptuous Butter Chicken Malai & Chicken Steak @ Londoners, GK I
We were recently in GK I's M Block Market when we chanced upon a restro-pub by the name of Londoners. Having heard good things about this place, we decided to give it a try. It's tucked into the middle of the market, making it an ideal stop after roaming around and indulging in some retail therapy.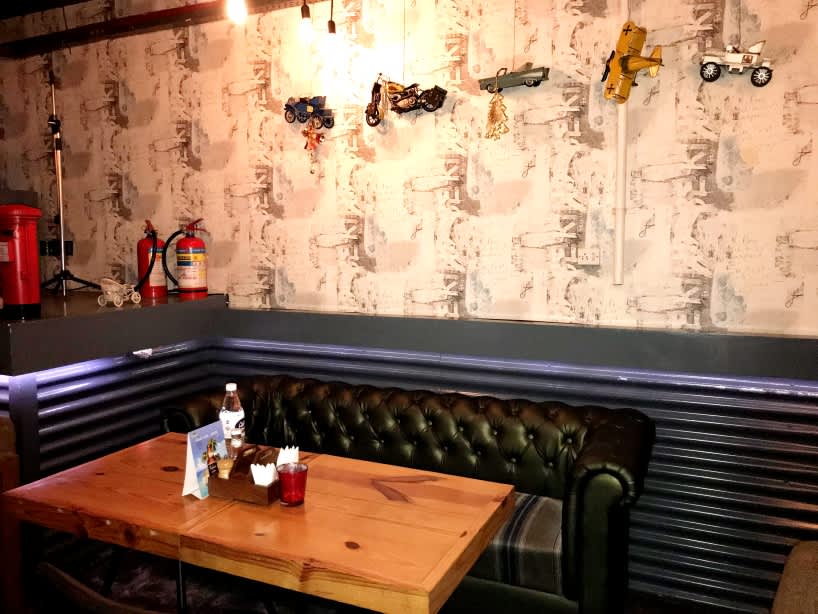 Here's a list of our top fav items to order when you're all maxed out after your shopping spree here in GK I!
1. Crispy Chicken With Thai Basil Sauce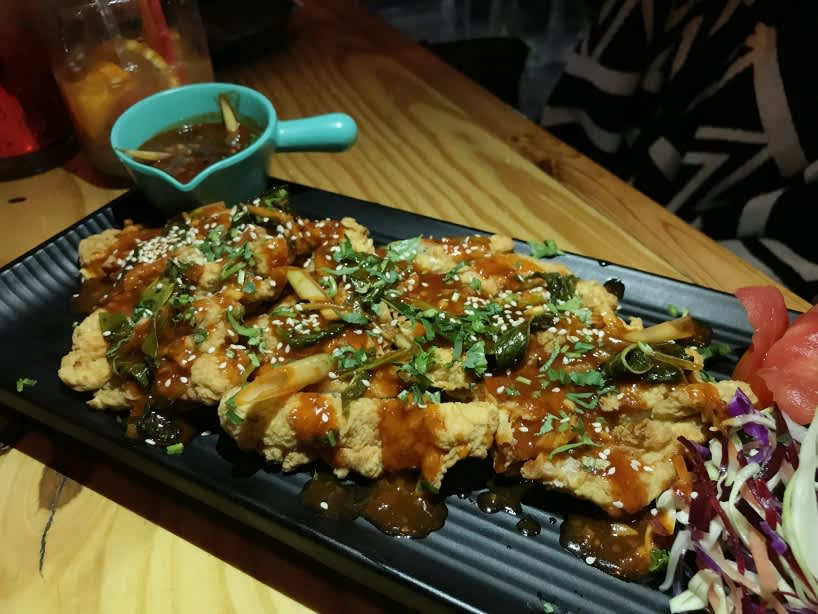 A serious contender for one of the top dishes at Londoners is this yummy preparation of chicken! A generously-proportioned chicken fillet was marinated in sauces and topped with bread crumbs only to be deep fried and given an extra crunch, which we loved. Thai dressing was then poured onto the deep fried chicken and voila! Thumbs up Londoners!
2. Mezze Platter 
These small bite sized Arabian influenced mezze platters have now been doing the rounds for a long time in eateries all over town, and Londoners serves a satisfying version! The platter is heavy and contains a lot many delicious sauces. The Falafel and Mutton Samosa were the highlight of the platter!
3. Mushroom Galouti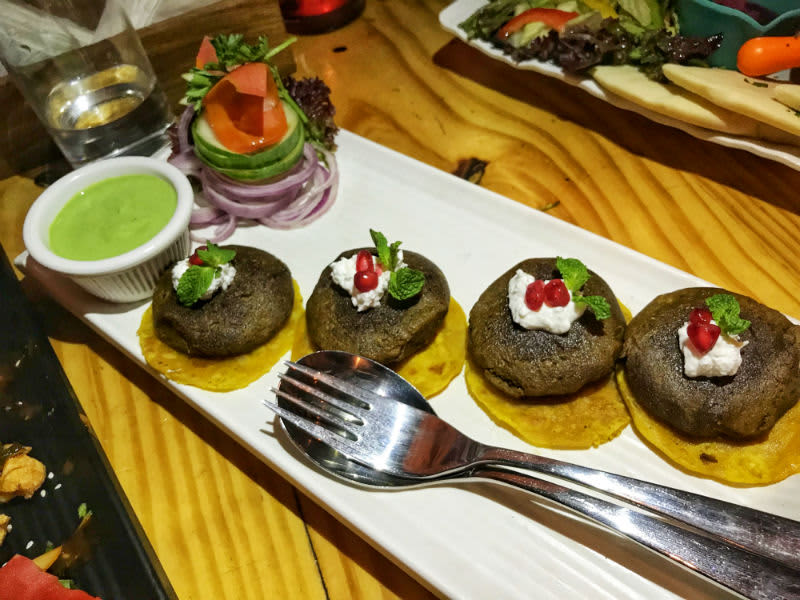 Move over beef and mutton, the next best thing is mushroom galouti, which, when grounded finely, gives way to a spectacular and yummy snack! Served with small pocket sized parathas, the entire ensemble enhances the overall taste of the dish. Veggie lovers, are you guys listening?!
4. Victoria Chicken Steak
Their Victoria Chicken Steak comes loaded with stir fried vegetables, mashed potatoes and a heavenly steak sauce. We recommend that you go and gorge on this absolute beauty as soon as your hunger pangs kick in - it's to-die-for!
5. Butter Chicken Malai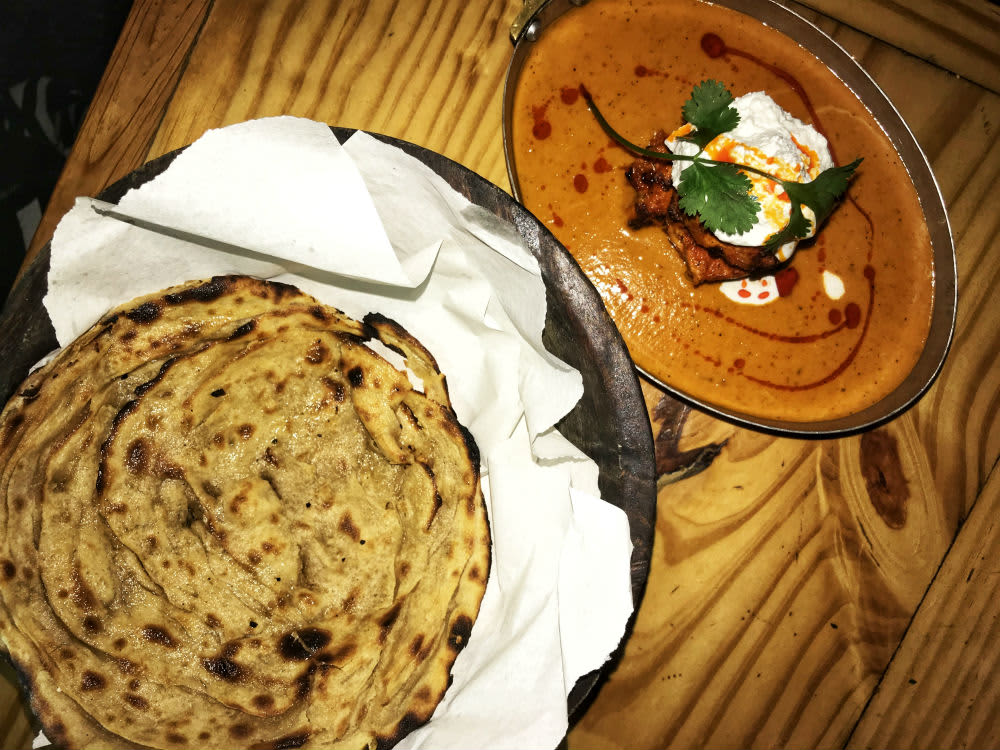 This place also serves a delicious version of Butter Chicken Malai that will satiate your desi food cravings to the core! The butter chicken gravy was lip smacking and the humongous size of the laccha paratha earned these guys loads of brownie points.
Londoners is a great place to chill at with the squad - just order some awesome Brit cocktails and their Butter Chicken Malai and you're sorted! Seeya there!
Meal For Two | Rs 1,000
Location | M-25, 1st & 2nd Floor With Terrace, GK I
Check Out Their FB Page | https://www.facebook.com/londonersbistropub