Delhi
5 Yummies Like Vada Sambhar & Paneer Dosa Starting @ Rs 30 To Try Here In West Patel Nagar
We visited a restaurant-cum-takeaway joint called Pick & Move situated on one of the bylanes of the West Patel Nagar main market that has been serving fresh and tasty South Indian cuisine for over 50 whopping years now. The shop serves classic idlis, vadas, a variety of dosas, uthappams and even noodles. Read on to find out what all we sampled at this place!
1. Paneer Masala Dosa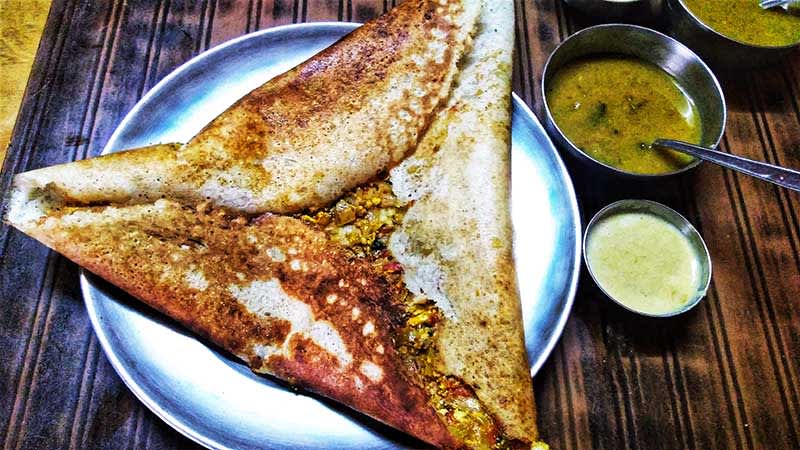 We ordered their Paneer Masala Dosa which was a huge dosa shaped into a triangle and stuffed with crushed pieces of fried paneer, onions and tomatoes. The sambhar was tangy and a little watery, but we liked its taste alongside their special coconut chutney. This dish was very appetizing and turned out to be quite the complete meal in itself. Whenever you drop by, do give this one a try!
Price | Rs 90
2. Onion Masala Dosa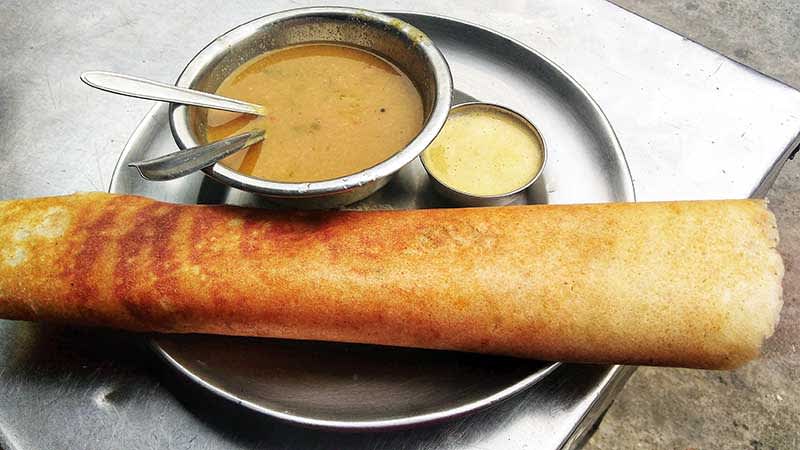 Their Onion Masala Dosa had diced pieces of onions along with some aloo mixture as stuffing in a long wrapped dosa. We particularly enjoyed having this dish with their runny coconut chutney. The dosa was aptly thick and we relished eating it with the spicy sambhar. It's something you all should definitely try!
Price | Rs 80
3. Vada Sambhar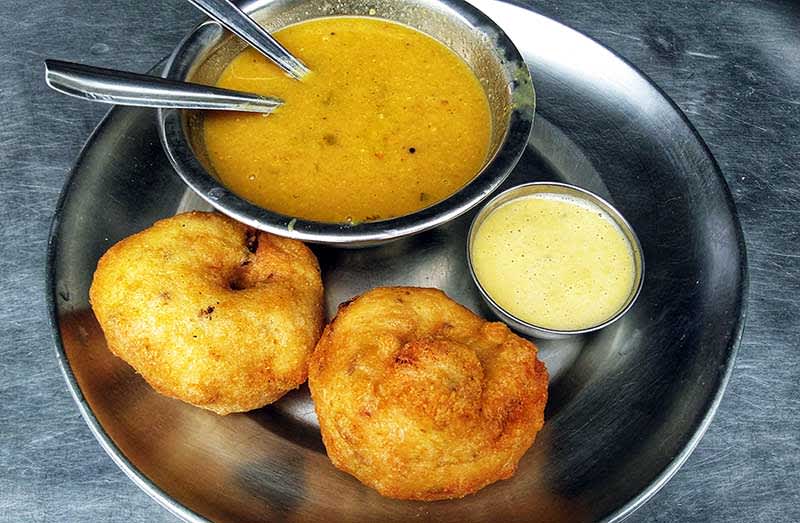 We ordered a plate of their Vada Sambhar that had two pieces of tasty vadas presented with coconut chutney and our ol' friend sambhar. Though the vadas were a little oily, we liked their crispy taste with the tangy sambhar. The golden vadas were big in size and wonderfully fluffy. Overall, it was a delicious side nibble and we're sure you'll enjoy this dish just as much as we did!
Price | Rs 30
4. Uttpam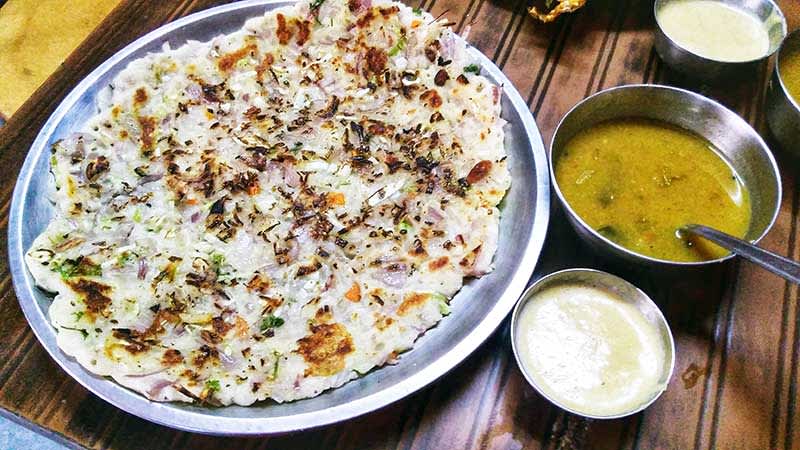 This spicy Uttpam was loaded with onions, capsicums, tomatoes and green chillies and came served with sambhar and coconut chutney. This special Uttpam, that was fluffy during preparation, turned thinner, flatter and lighter when served. We thoroughly loved the flavour of all the fresh vegetables and the spiciness quotient was bang-on. We give a big thumbs up to this uber-soft and light dish!
Price | Rs 70
5. Special Dosa
Perhaps one of the best dishes in the restaurant, their Special Dosa had a very thin paste of fried aloo, tomatoes and minimal onions, enclosed in a light and thin triangular-shaped dosa. We especially relished having this crispy aloo stuffed dosa and ate it as a stand-alone dish without the chutney and sambhar. We highly recommend y'all to try this fab dish at this food joint.
Price | Rs 80
The ambience of the place was very simple and it felt more like a dhaba than a restaurant. We liked how the staff was super efficient and amicable to the customers. You can get your favourite South Indian dishes packed for takeaway or consume the freshly prepared food, amidst the hustle and bustle of the market, in their tiny sitting area. So, if you want to have a cheap and scrumptious meal the next time you visit Patel Nagar, do visit this eatery!
Where | Pick & Move - Near Subhash Jewellers, West Patel Nagar Market
Timings | 10 AM - 10 PM