Delhi
5 Yummies Like Mutton Roll & Chicken Biryani Starting At Rs 50 You Must Try @ Sector 50, Noida
Recently, when we ventured into Noida Sector 50 market, we were plesantly surprised with the amazing snacking options that greeted us there. This area brings to you the microcosmic taste of India's street food and offers the best and affordable meals and muchies for your tummies. Here's a a quick recount of all that we hasd here, give it a read and start making your plans already!
1. Shawarma Roll @ Zaika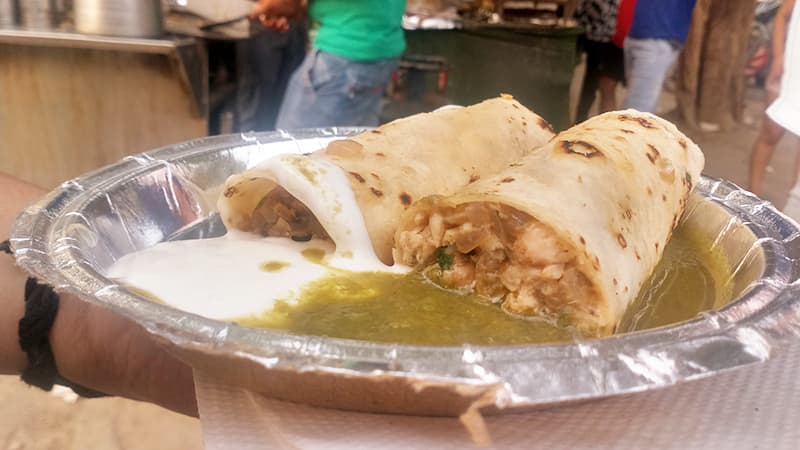 Now, we're from the lot who can't refuse to hog on a shawarma, be it any time of the day. It's an all-time favourite dish of ours and so it's only natural that we ordered it up when we spotted it on their impressive menu. The Shawarma Roll we had here was succulent, juicy and everything one can expect from a good snack. The tortilla covering was soft and the delicious filling inside was extremely flavourful. Come here, devour a plate of this dish with fiery red and creamy mayo & see yourself craving for more!
Price | Rs 50
2. Mutton Seekh Roll @ Zaika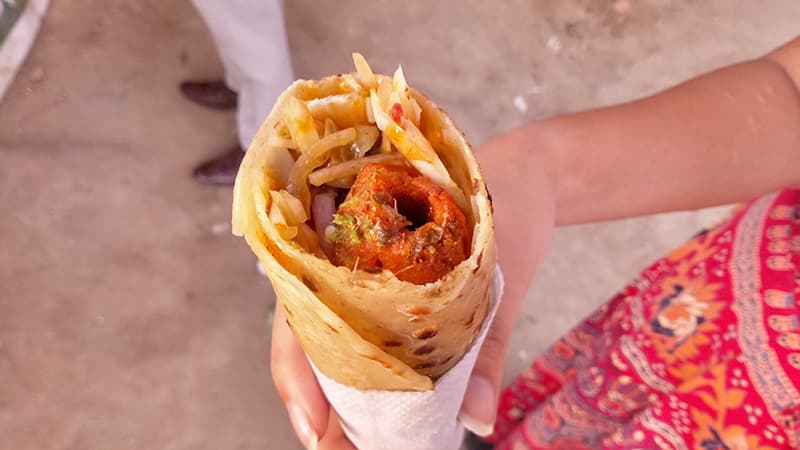 A chicken roll is a staple for our evening snacking but we thought of spicing things up a bit and tried their Mutton Seekh Roll instead, a decision which we didn't regret after all. The mutton kebab was well cooked, juicy and so delicious that we weren't ready to share even a single bite with any of our friends. We say do try it, for it'll be a treat for your taste buds as well as your wallets!
Price | Rs 60
3. Chicken Momos @ Momos Box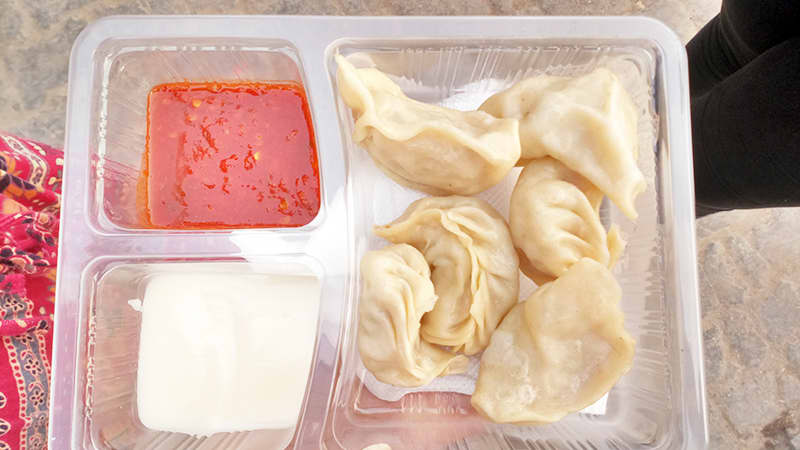 If you love momos but are also a hygiene freak and always have a hand sanitiser in your back pockets then this place is just for you. Momos Box presented us with our Chicken Dimsums in a plastic plate with piquant red chutney and rich mayonnaise on the side. This snack was so delicious that we gobbled them all up in no time and we bet, you'll do the same. So, drop by here and try them for yourself!
Price | Rs 50
4. Chicken Tikka With Roomali Roti @ Zaika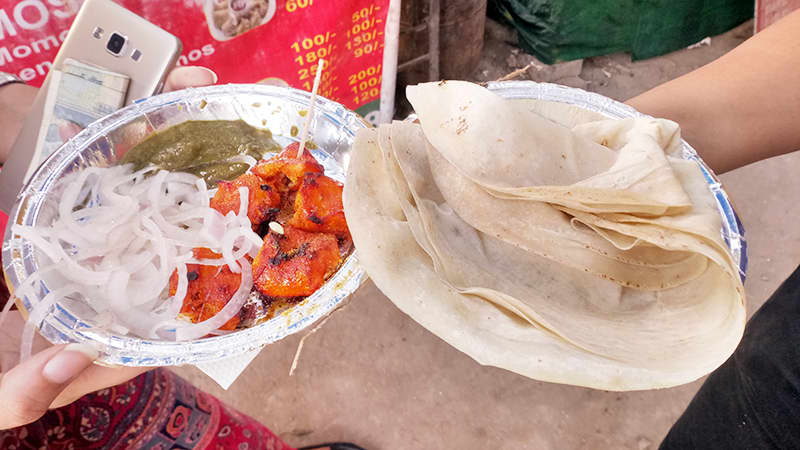 Zaika had such an elaborate menu that we were left utterly confused. But being hardcore non-vegetarians, went with another meaty dish of theirs. We called for their Chicken Tikka along with Roomali Rotis. From the very first bite, we ascended to our chicken heaven for it was everything we'd hoped for and more. This dish made our day and left a huge and satisfied smile on our faces. We highly recommend you to nosh on it ASAP!
Price | Rs 50 Onwards
5. Chicken Biryani @ Zaika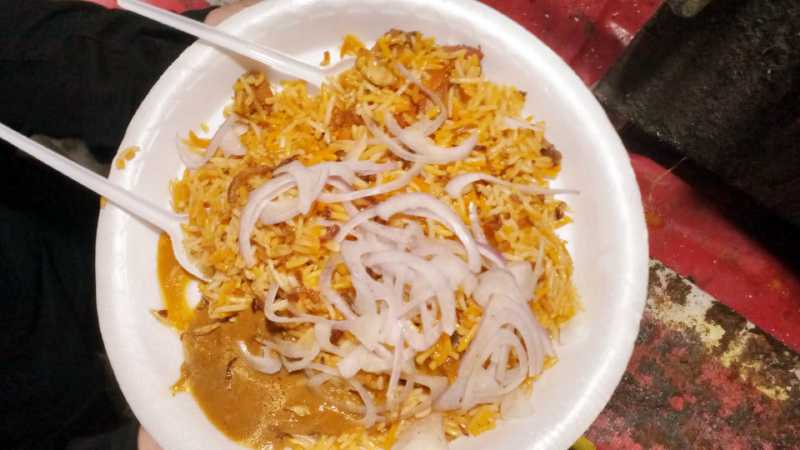 Who can ever say no to chicken biryani? We, for one, absolutely can't. And the version of this dish that we had at Zaika was one of the best. With freshly cooked, soft rice and succulent & flavourful pieces of boneless chicken, it was a highlight of the evening for us. We don't want anybody to not miss out on this treasure, so scamper over and grab your plate RN!
Price | Rs 100 Onwards
Sector 50 Market in Noida has so many street stall options that you'll be spoilt for choice. So, whenever you're in the locality next, do make sure to drop by this place and devour all the yummy and affordable eats they have to offer!
Where | Opposite Pets Paradise, Sector 50 Market, Noida