Delhi
5 Yummies Like Chowmein Samosa & Pav Bhaji Starting @ Rs 15 To Wolf Down At Krishna Nagar
Krishna Nagar Market is blessed with a plethora of amazing food options and we're not kidding about that. Every nook and cranny of this place has street food shops, humble eateries and even big restaurants, basically something for every occasions. Located close to Preet Vihar metro station, this market is a place of endless possibilities. It was tough for us to choose the things to try here but we managed to narrow it down to the popular go-to places. Here's a list, come, take a look!
1. Pizza Sandwich @ Cafeteen's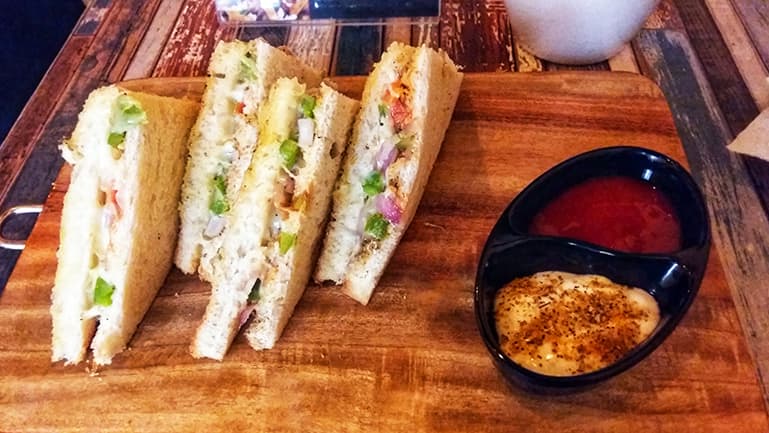 This cozy little cafe with pleasing ambience and beautiful fairy lights charmed us towards itself. Known for its frothy shakes and delish sandwiches and burgers, we knew we had to try something here. Their Pizza Sandwich was our decision and we have to say, we didn't regret it. This dish of 4 sandwiches served on a wooden rectangular plate with mayo, sprinkled oregano and chilli flakes was the best thing ever. Strings of cheese and flavourful vegetables give you the feeling of a perfect pizza placed inside a sandwich. We give this a huge thumbs-up!
Price | Rs 90
Timings | 11 AM - 11 PM
Call Them | +91 9999 244 418
Check Out Their FB Page | https://www.facebook.com/cafeteens/
2. Chowmein Samosa @ Samosa Hub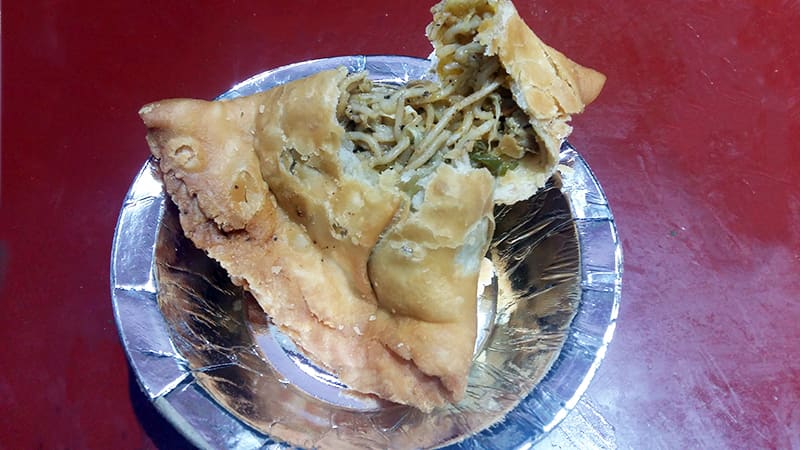 This place is a hub of varieties on its own. You won't believe the crazy variants of samosa fillings you're likely to find here. With 26 types of samosas ranging from the classic aloo ones to quirky pasta and afghani chaap to even crazy mango, paan and strawberry options, this place leaves nothing to the imagination. We played relatively safe and tried their Chowmein Samosa and boy, it was crazy good. The chowmein was well cooked and appropriately spiced & the samosa was crispy. Scamper to this shop and bite into unimaginable flavours!
Price | Rs 15
Timings | 3 - 8 PM
Call Them | +91 7827 331 394
3. Pav Bhaji @ Kumar Pav Bhaji Corner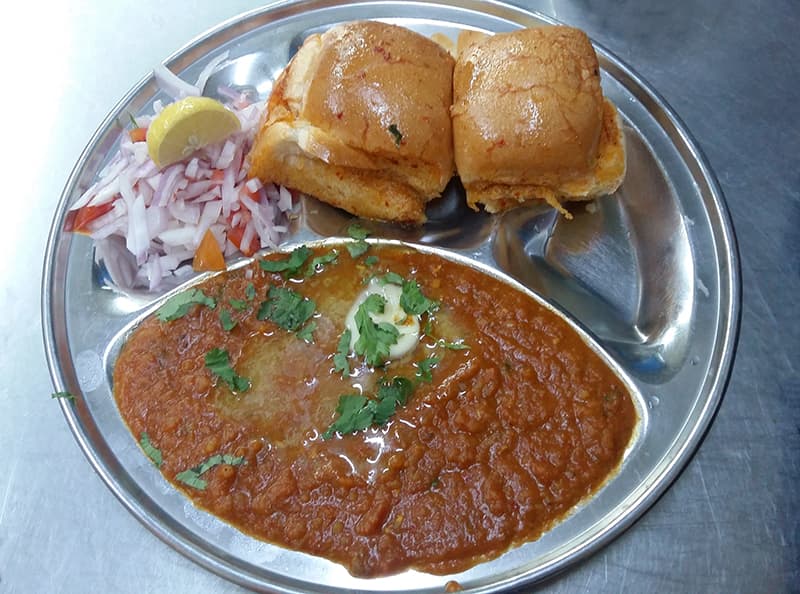 Kumar Pav Bhaji Corner is famous in the area for its amazing Pav Bhaji and Tawa Pulao. We are not exaggerating when we say that the Pav Bhaji we had here was cooked to perfection. Crispy and buttered pav paired with the nicely flavoured bhaji which oozed with butter wasutterly lip-smacking. This dish makes up for any complaints you might possibly have about the area or ambience. You're truly missing out on something great if you haven't tried this. So, forget those calories for a day and savour this toothsome snack!
Price | Rs 80
Timings | 8 AM - 2 PM & 5 - 10 PM 
Call Them | +91 9871 355 958
4. Mixed Veg Cheese Burger @ Cafe Hut-K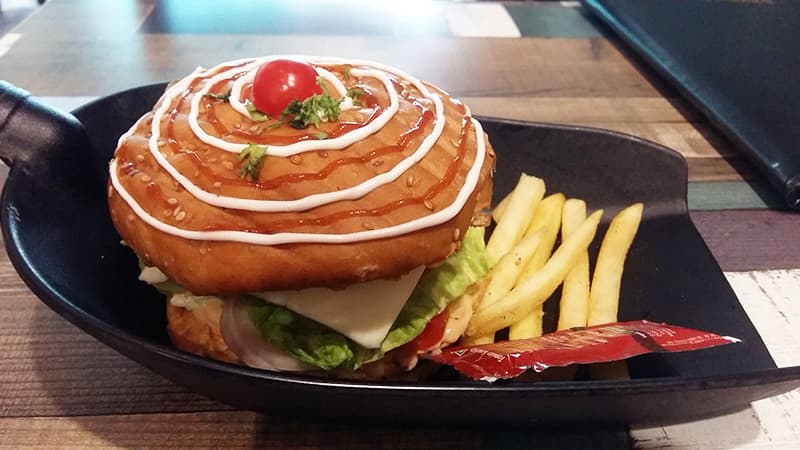 Situated in the middle of the market is a 'hatke' cafe which whips up affordable and delicious food. We ordered their Mix Veg Cheese Burger and it was absolutely grand. Beautifully decorated and served on a shovel was a fluffy cheese burger loaded with lettuce, veggies, aloo patty and cheese with fries on the side. Our first instinct urged us to click a picture for our social media feeds because it looked so great and when we bit into it, the taste didn't disappoint us either. Worth a try!
Price | Rs 90
Timings | 12:30 - 11 PM
Call Them | +91 9999 730 372
Check Out Their FB Page | https://www.facebook.com/pages/category/Restaurant/CAFE-HUT-K-215232232397499/
5. Aloo Chaat @ Raja Chaat Corner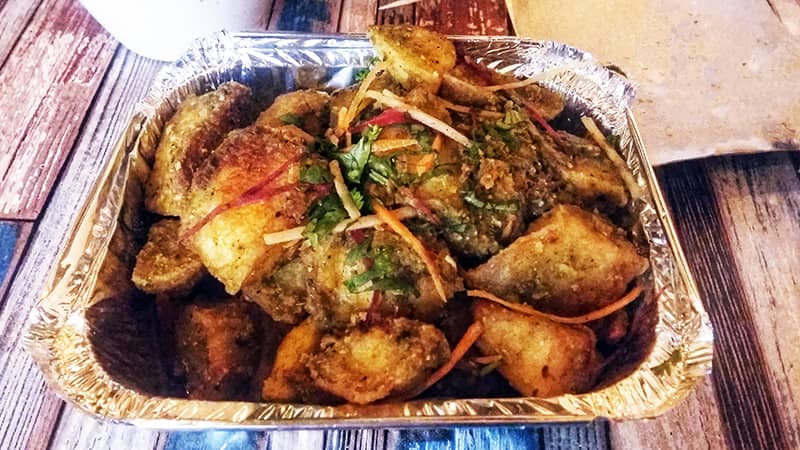 Having grown from a roadside stall to three full-fledged shops now, this eatery is people's favourite in and around the area. Like every chaat corner, they offer Golgappe, Aloo Tikki, Dahi Golgappe, Aloo Chaat and other yummies. We went with their Aloo Tikki which, as it turns out, was incredible. Fried diced potatoes mixed with a blend of spices and chutney made for the perfect Indian street-style spicy dish. You should defo come over with your friends one lazy Sunday and hog on this!
Price | Rs 50
Timings | 3 - 11 PM
Call Them | +91 9891 888 657
Check Out Their FB Page | https://www.facebook.com/pages/category/Indian-Restaurant/Raja-chat-corner-1853586754866742/
These are our suggestions but do not limit yourself because market has so many other fantastic yummies to offer as well. Sample all these and pass on the word as there's nothing like sharing food and happiness. Happy munching!
Where | Krishna Nagar Market - Near Preet Vihar Metro Station