Delhi
5 Yummies Like Chicken Gravy Momos & Biryani Under Rs 90 To Binge On @ Madhu Vihar Market
Madhu Vihar Market, along with being the new Sarojini Nagar of sorts, is also a place for good food breaks for your hunger pangs. Situated near Preet Vihar, it can be your go-to market for literally anything. There are over 50 general departmental stores, streets for snapping up clothes & accessories and so much more here. We tried some great options and here's what we thought of 'em!
1. Aloo Kachori @ Dilli Darbaar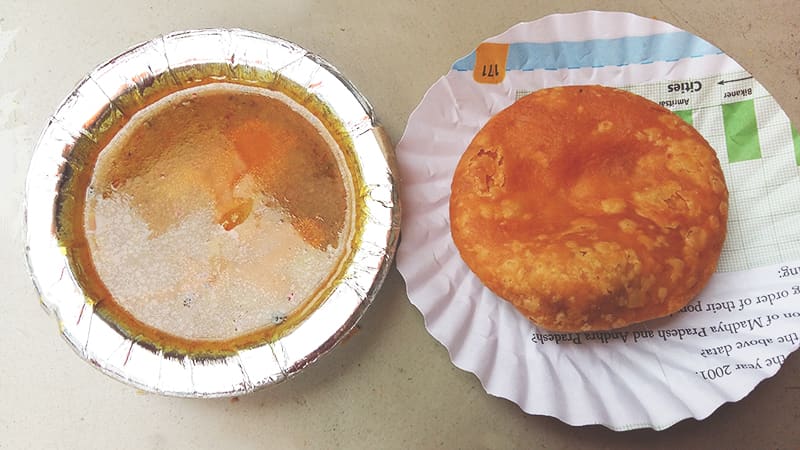 Dilli Darbaar is situated in a busy lane of this market and remains crowded most of the time so finding it won't be a struggle at all. This place is highly recommended for its Kachori which is the perfect snack for your lazy Sunday mornings and evenings. When we ordered it here, we found it to be deliciously crispy and accompanied by the well-flavoured aloo curry, it was absolutely mouth-watering, so much so that we just couldn't stop at one. Apart from their Kachoris, the samosas and Puri Sabzi here are also big hits. So, drop by and feast on these fried munchies!
Price | Rs 15 (Per Piece)
2. Chole Bhature @ Mahalaxmi Dairy & Sweets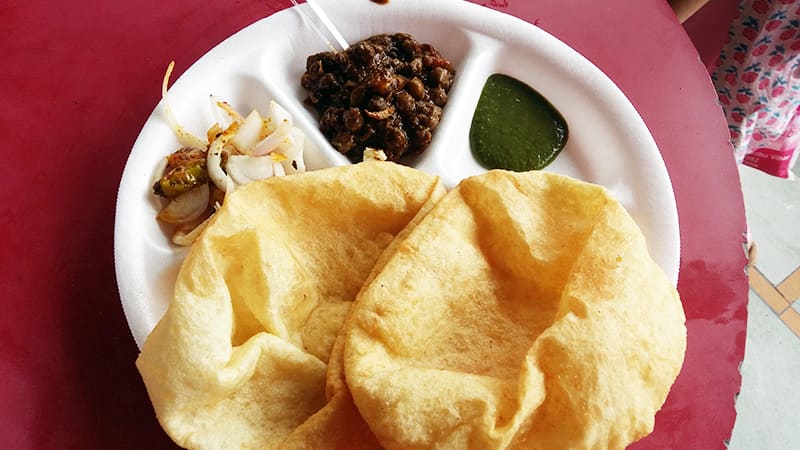 The plate of Chole Bhature we had at Mahalaxmi Dairy & Sweets was utterly satisfying and filling. Amazingly balanced spicy chole with 2 large bhaturas was served with an onion salad and green chutney on the side. This dish of theirs was strangely reminiscent of our home cooked version of this delish item. Don't believe us? Try it out for yourselves!
Price | Rs 50
3. Hyderabadi Chicken Masala Biryani @ Shama Muradabadi Chicken Corner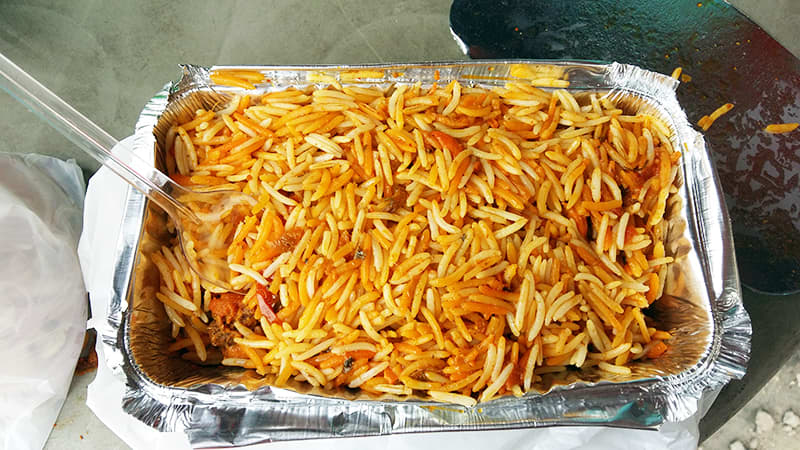 Chicken biryani will never, I repeat, NEVER go out of fashion. Add a little Hyderabadi touch to it and you'll find us thronging the place for sure. So, it's no surprise that we just had to check this place out when we spotted its name written in big, bold letters. The masala in the dish was piquant and spicy, in short, absolutely delightful. The rice too was well cooked and flavourful. This item gets a big thumbs up from us, do make sure to nosh on it ASAP!
Price | Rs 90 Onwards
4. Chilli Potato @ Hari Mirch Masala Restaurant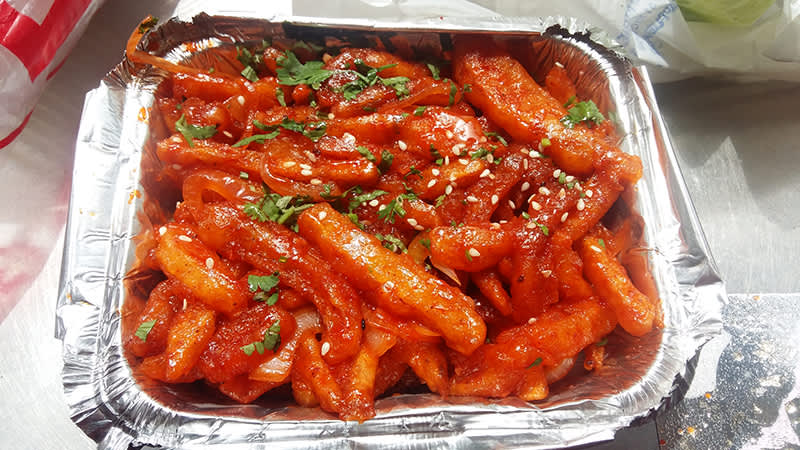 Chilli potatoes are perhaps the most loved Indo-Chinese snack of the youth of Delhi. And the one we had here proved why that's so because it was all things delicious, saucy, crispy and juicy. The orange-ish shade of the potato sticks was gorgeous which made it pleasing not just to the taste buds but to the eyes as well. So, forget your diet goals for a day and binge away here!
Price | Rs 60
5. Chicken Gravy Momos @ De Cafepedia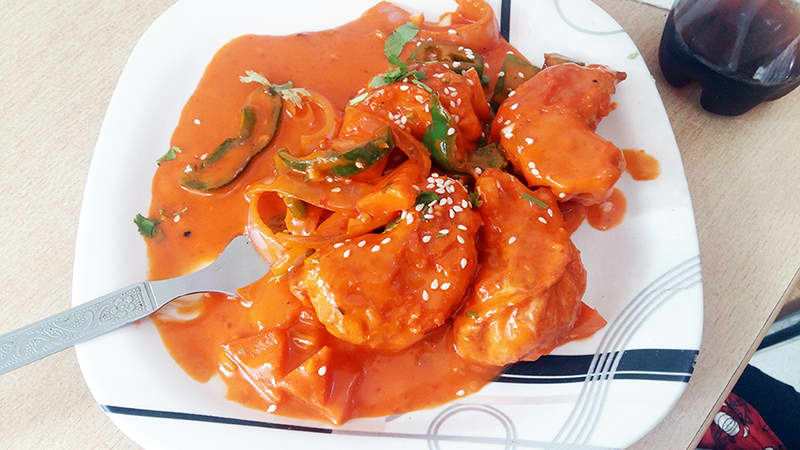 Along with an attractive and innovative name, this place dishes out some amazing momo options too. Be it steamed, fried, dry or gravy, they have them all. We tried their Chicken Gravy Momos, for which our palates thanked us. The gravy was delicious with a tangy flavour to it. Momos stuffed with a generous chicken filling coupled with the fantastic gravy and sesame seeds sprinkling on top made for a mesmerizing dish and we just can't wait to have it again!
Price | Rs 50 Onwards
There are many more food outlets and options to try at Madhu Vihar Market, so it's imperative that you all add this place to your lists for those binge sessions with pals!
Where | Madhu Vihar Market - Near Preet Vihar Metro Station