Delhi
7 Underground Entertainment Hotspots In Delhi To Enjoy Music, Dance, Theatre & Loads More!
Disclaimer: Bearing in mind the current health crisis befalling the city and the world at large, we're tweaking our content policy and recommendations. Stay positive, keep hygiene levels up and don't fall prey to panic and misinformation.
While auditoriums and multiplexes have taken the front seat with scores of locals as they thrive in the metropolises, Delhi still boasts of its lesser-known venues where one can sit back, relax and enjoy art and culture. Not from a distance but by being very much a part of it. We bring to you 4 awesome hangout places for you to unleash the inner Murad in you!
1. Studio Safdar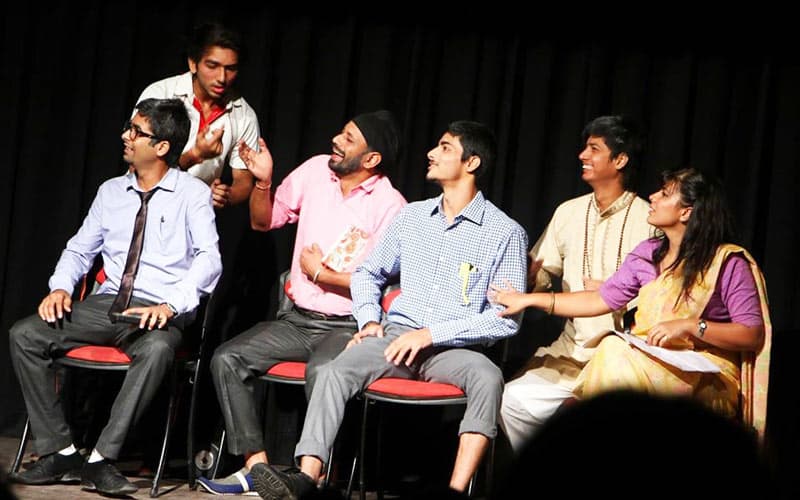 Studio Safdar welcomes you with its warm and cozy home-like setup which only adds to its beauty. The studio generally hosts plays on weekends while the space is used for rehearsals, conducting workshops and talks on weekdays. The best part about this place is that nobody is denied entry because they don't have a ticket, art is too beautiful to put a price tag on! Named after the SFI activist who was also a playwright and a director, this place allows you to showcase your talent in all forms.
Where | Studio Safdar - 2253-E, Ground Floor, New Ranjit Nagar, Shadipur
Call Them | +91 9873 073 230
Check Out Their FB Page | https://www.facebook.com/StudioSafdar/
2. LSD - Learn Something Different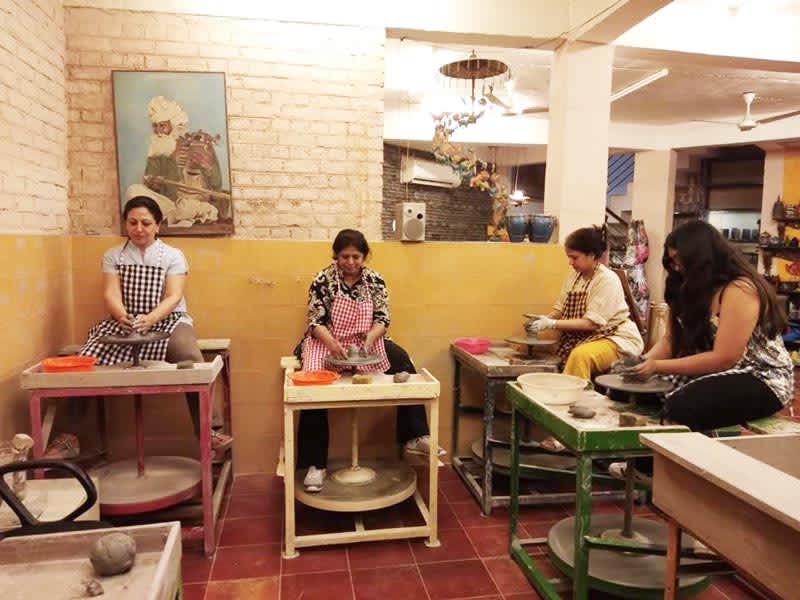 The space is open for meaningful conversations, events, exhibitions, workshops, discussions, performances and theatre. Their rooms have housed people who've roared with laughter during performances by stand up comedians and have also witnessed moist eyes after a particularly heart touching play. They also conduct creative art sessions, be it out of ink splashes, clay or crayons. And no, you are never too old to LSD!
Where | LSD - Learn Something Different - LSD Studio, Kalkaji
Check Out Their FB Page | https://www.facebook.com/LSD.learnsomethingdifferent/
3. Playground Creative House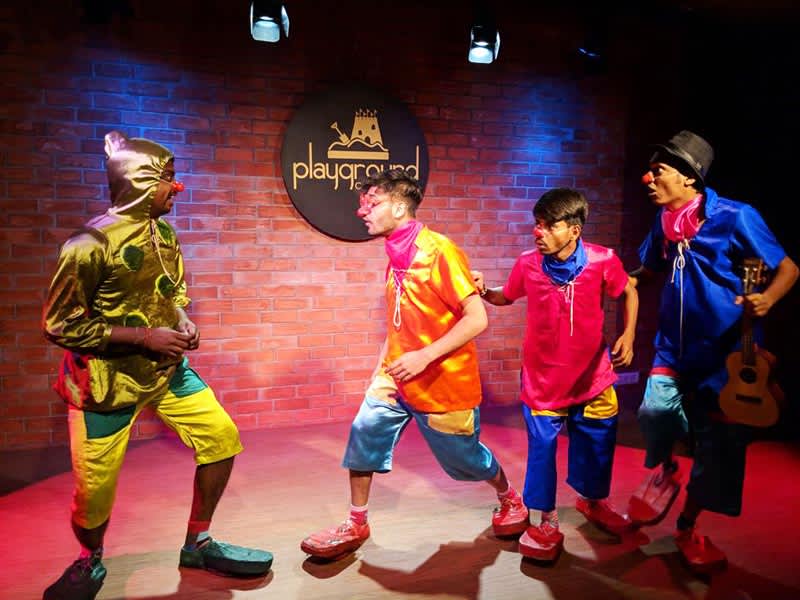 After a hard week of all work and no play, we all deserve some me time & there's no place better than Playground Creative House, which is basically an alternative art spot where you can indulge in dance, music, drama or even standup gigs. They host events like 'House Of Comedy' which is an in-house open mic, jamming sessions and theatre events. The best bit is that they have an open hat system, meaning that the audience decides what the artist deserves to be paid, by putting money in their hat, how cool is that? 
Where | The Playground Creative House - SDA Market
Timings | 24*7 
Call Them | +91 8377 891 447
Check Out Their FB Page | https://www.facebook.com/playgroundcreativehouse
4. The Social House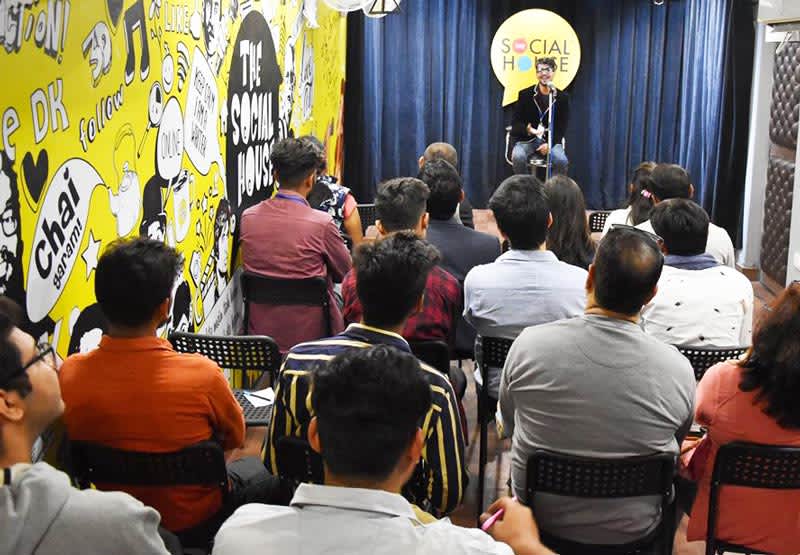 Ravie Solanky, who came up with the idea of The Social House, wanted a platform for people who couldn't become professional poets or artists in their lives, but still had that little creator lying dormant in some corner of their heart. If you looking for a creative respite from your busy lives, this should defo be your place to be. You can literally laugh till your tummy threatens to burst here, listen to some soothing poetry or just meet new people and engage in conversations. Head over to this place now to unleash the artist in you!
Where | The Social House - 31/3, Ground Floor, Double Storey, Ashok Nagar
Timings | 12 Noon - 9 PM 
Call Them | +91 9899 357 033
Check Out Their FB Page | https://www.facebook.com/thesocialhouse.in/
5. Kaala Dibba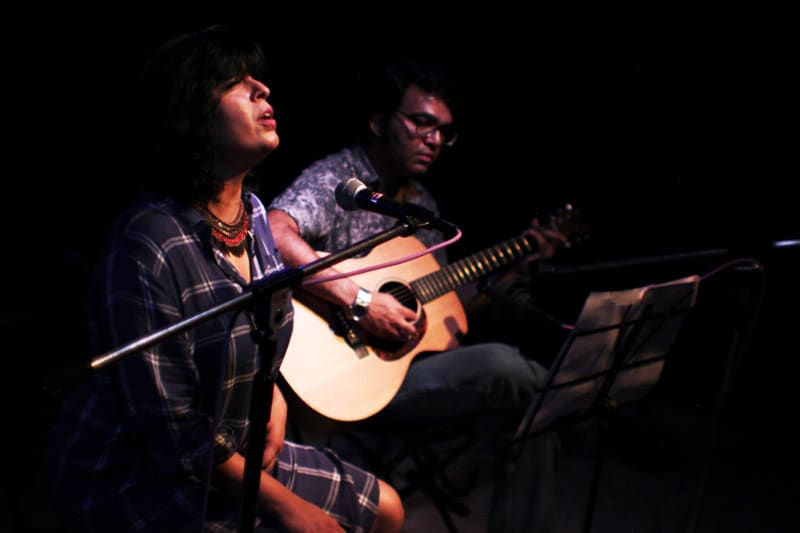 Picture Credits:  Shashwat Srivastava
Started by Actor Factor, Kaala Dibba can seat around 30-50 people and is made for the artists to showcase their talent without worrying about filling up the audience. It's equipped with stage lights, dimmers, live audio mixer, studio-grade sound system, projector and two movable wings, among others. In the past few months, it has seen performances by children and teenagers of William Shakespeare's Comedy of Errors, a jazz night, enlightening talks and much more.
Where | Kaala Dibba - Actor Factor Studio, 416/2, 3rd Floor, Ghitorni Market
Call Them | +91 7011 746 564
Here's Their Website | http://actorfactor.net/kaaladibba/
6. OddBird Theatre & Foundation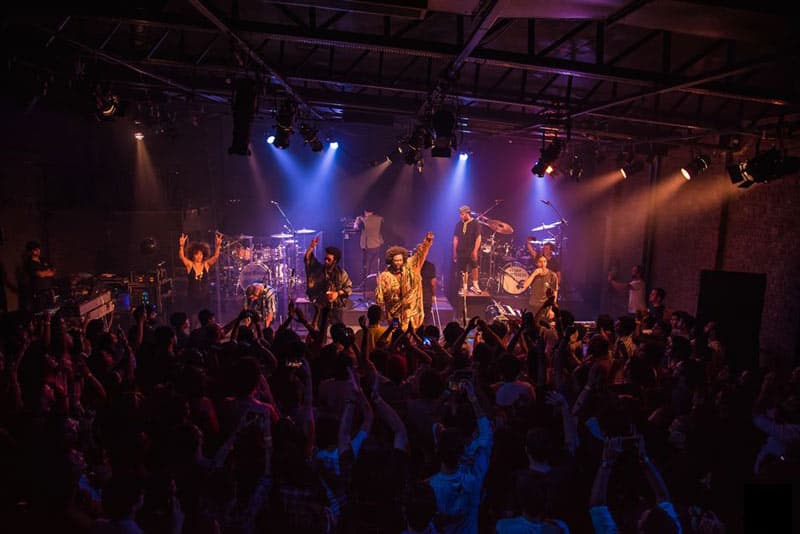 This gem in Chhatarpur hosts a variety of performances, plays, dance performances and singing that the creative enthusiast in you will be spoilt for choice. Classical dance, band performances, moving plays, this destination is home to all! Head over to this place if you're an art lover like we are! 
Where | OddBird Theatre & Foundation - The Dhan Mill Compound, 100 Feet Road, Chhatarpur
Check Out Their FB Page | https://www.facebook.com/oddbirdtheatre/
Here's Their Website | https://www.oddbird.org/
7. The Little Theatre Group Auditorium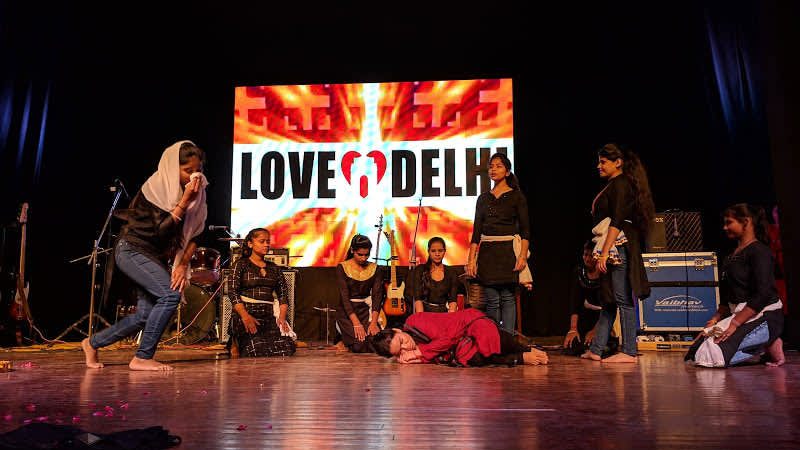 Picture Credits:  Brij P. Sharma
If you're tired of reading about places where you can enjoy performances, head over to this location 'cause it also hosts actor-training workshops, for you to pamper the Ved in you! Previously, this theatre group has done a play on our fave Premchand's Godan and hosted a talk with M.K. Raina and is obviously stirring a lot of conversations around serious topics. 
Where | The Little Theatre Group Auditorium - 1, Copernicus Marg, Mandi House 
Timings | 2 - 10 PM
Call Them | +91 11 2338 9713
Check Out Their FB Page | https://www.facebook.com/ltgdelhi/
So, which one of these cool niche spots are you heading to this weekend?