Delhi
7 Types Of Hatke Momos That You GOTTA Try At Horn OK Please This Feb
Hello, readers! Y'all know that 7th edition of Horn OK Please - Delhi's Happiest Food Festival, presented by MAGGI FUSIAN and co-powered by Fresca Juices & POLO - The Mint With The Hole is making its way back to the town, right? This time it's happening from 14th to 16th of February and we just can't wait to devour everything yummy that we'll find at this fest. With over 150 pop-ups to serve delectable options, we are here to tell you about some of the quirkiest momos that you have to try at this food fiesta.
1. Momos Biryani From Lodhi Knights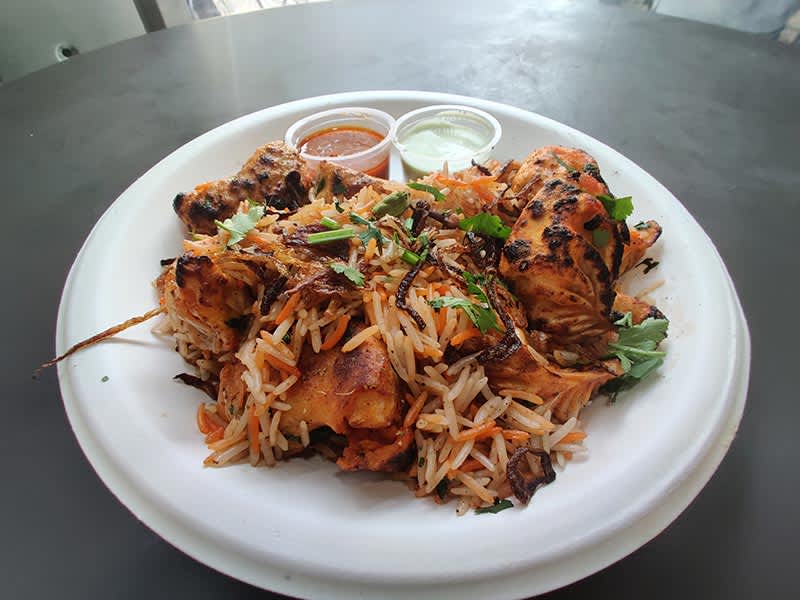 Have you ever tried biryani and momos together? Well, the folks at Lodhi Knights have definitely thought about this combo. This is your good ol' biryani served with chicken momos instead of chicken. And you might get to sample these at the upcoming edition of Horn OK Please. Apart from these, they're also known for doing other quirky variants like Veg Korma Momos, Tawa Chicken Momos, Veg Kurkure Momos and more! 
2. Honey Chilli Momos From Moktoo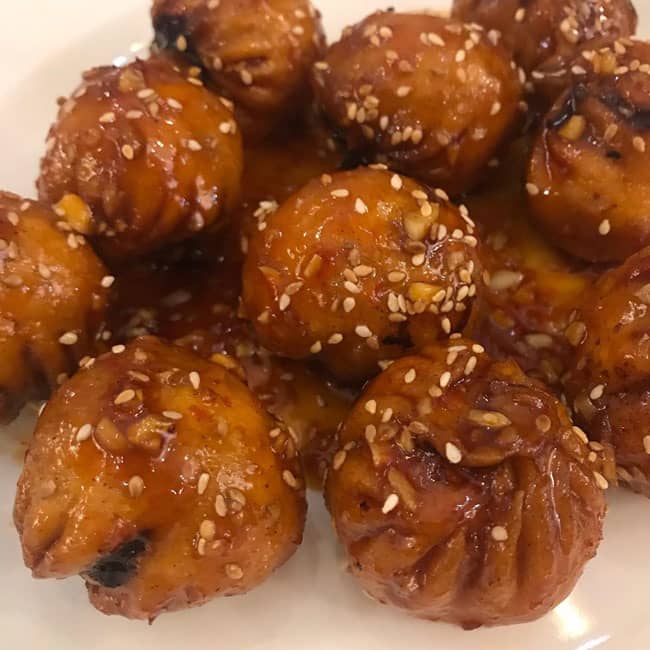 Moktoo is known for their excellent varieties of momos and these folks will be present at the food fiesta with their selection of quirky momos. While you're busy shopping at the Quirk Bazaar you can bite into offbeat momos like Honey Chilli Momos, and don't forget to snap that Insta-worthy pic!
3. Rogan Josh Momos From Baozi Momos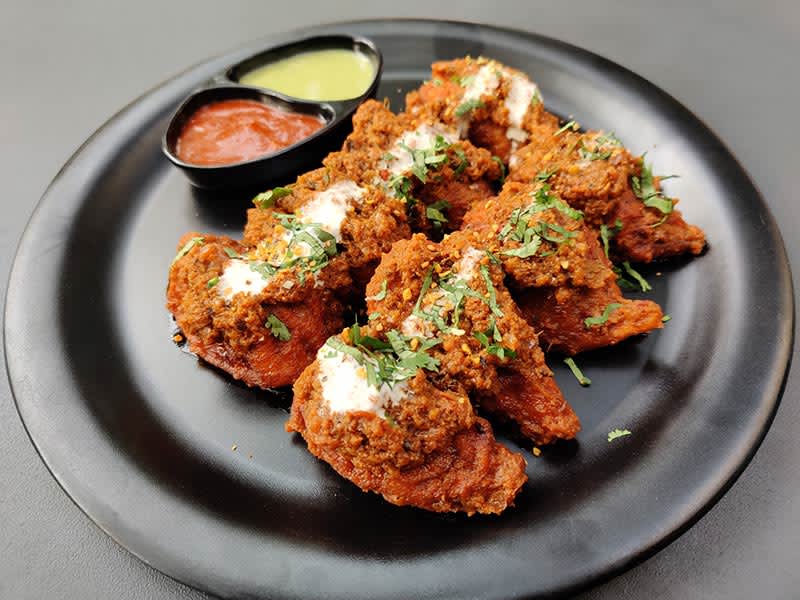 Rogan Josh Momos have been creating quite a stir amongst the masses these days and so, it's pretty obvious that you'd find this yummy here. So, the folks from Baozi Momos will be dishing out these quirky Rogan Josh Momos which are totally out of the box. We just can't wait to give this one a try.
4. Peri Peri Tandoori Momos From Indus Flavour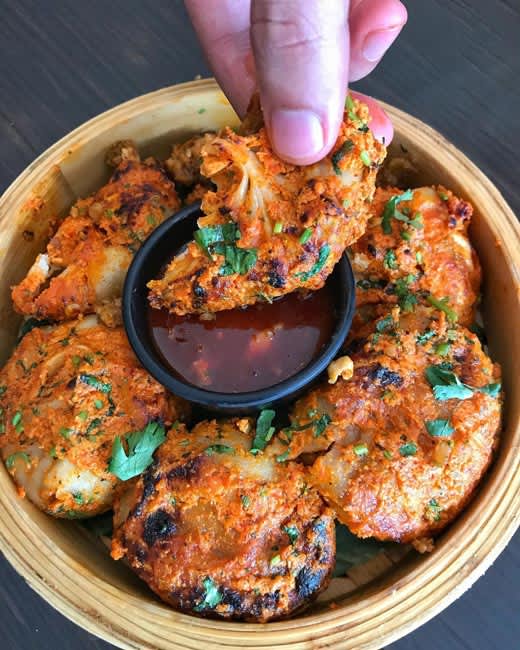 Indus Flavour is one place that's known for its absolutely quirky menu. And these folks will be stationed at Delhi's Happiest Food Festival. Apart from the crowd winning Kadak Rumali Roti these folks might also be dishing out spicy Peri Peri Tandoori Momos, which definitely sounds like every foodies' dream come true.
5. Exotic Chicken Kothe Momos From Love Bite Momos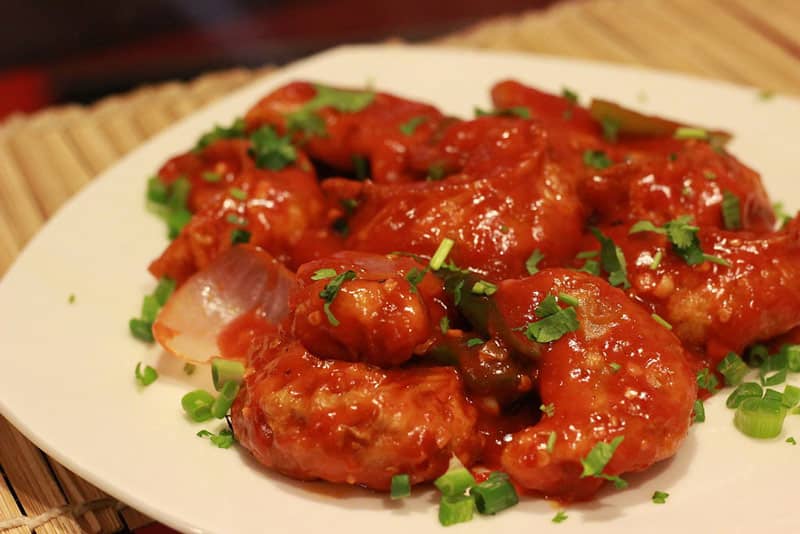 This Is A Representative Image
For those who love momos they are also the one that can have this little bundle of yumminess all through the day. And so, you might just find Love Bite Momos serving drool-worthy Exotic Kothe Chicken Momos at the festival, which is basically your good old momos pan-fried served with the fiery chutney. Sounds like the perfect dessert to us. 
6. Mushroom White Sauce Paneer Momos From Baozi Momos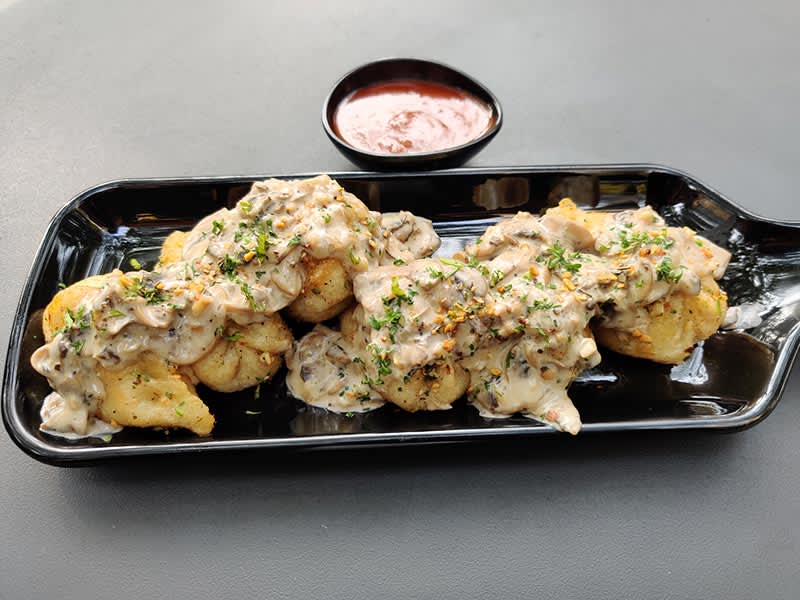 Baozi Momos will also be serving these really quirky and delish-looking Mushroom White Sauce Paneer Momos. The crispiness of momos topped with the creaminess of the mushroom white sauce, this sounds like something outta foodie's dream. We defo can't wait to sink our teeth into this yummy!
7. Butter Chicken Momos From Lodhi Knights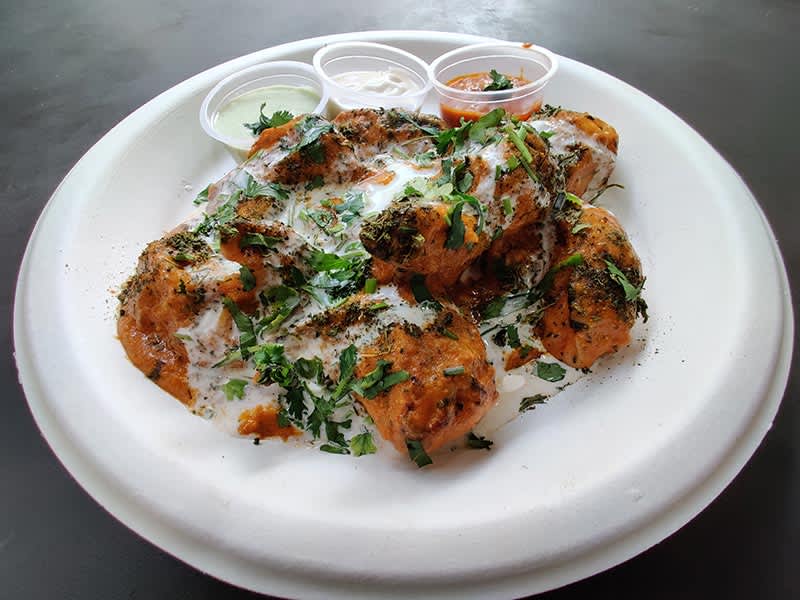 Lodhi Knights will be parked at the festival with a range of absolute hatke momos. We can't wait to sample Butter Chicken Momos that will be served over here. Slathered in the Butter Chicken gravy, this one is defo a must-have and before you dive right into it? Do click that Insta-worthy image!
The tickets are now LIVE and we'd suggest that you get your hands on them ASAP! So, let your squad know about this.
When | Friday - Sunday, 14th - 16th February
Where | Gate No.2, JLN Stadium
Entry | Rs 299 Onwards
Timings | 12 Noon - 10 PM
Book Your Tickets Online Here | https://www.nearbuy.com/delhi-ncr/horn-ok-please-food-truck-festival-pragati-vihar#events
RSVP On FB Here | https://www.facebook.com/events/586675582186475/