Delhi
5 Types Of Gravy Tandoori Momos Like Chilli Garlic & More To Gorge On @ Tandoori KnockOuts
All you momo lovers in Gurugram, this tiny outlet that we found in Supermart 1 called Tandoori KnockOuts is definitely worth a shot. They have quite a variety of tandoori momos and we tried our best to gobble up as many as we could. This place is more or less a delivery and takeaway outlet as it has just two small tables placed in the area outside, which we decided to occupy as we couldn't wait to dig in. From super spicy to uber cheesy, here's everything we tried at this joint!
1. Kali Mirch Veg Tandoori Momos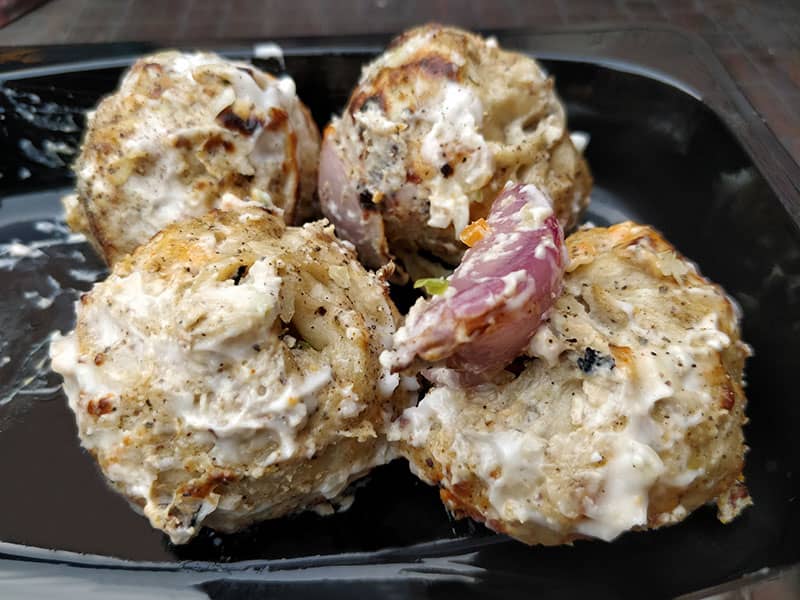 If you're a big fan of pepper, this variant is just the right one for you. Spice lovers, you will love this, but those who don't have the stomach for hot things, you should be careful while trying to gobble up one of these yummy looking momos. We should have paired this with the cheesy momos we tried later, but the kali mirch wasn't letting us think straight at that time. Come over, try this and gift your taste buds an explosion of flavours with this one!
Price | Rs 175
2. Sriracha Chicken Tandoori Momos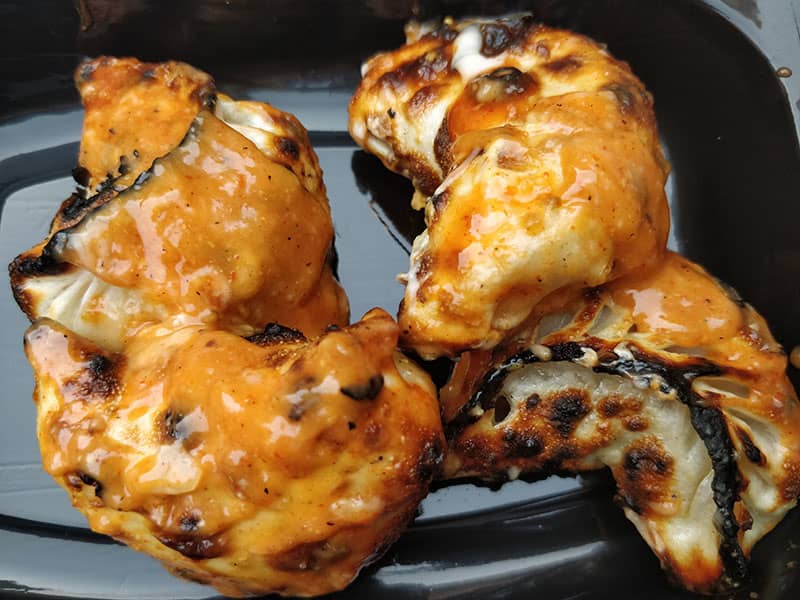 There should be a challenge to see who can eat a plateful of these meaty, spicy momos because we were absolutely wrong to think that the kali mirch variant was the spiciest thing on the menu. These Sriracha Tandoori Momos are bound to set your tongues on fire and if super-spicy is not your thing, be very very careful while ordering this. We ate these really slowly and decided to go for the Cheesy Tandoori Momos next to provide our teary eyes and runny noses some much needed relief. So, up for a challenge with this one?
Price | Rs 220
3. Oregano Cheesy Chicken Tandoori Momos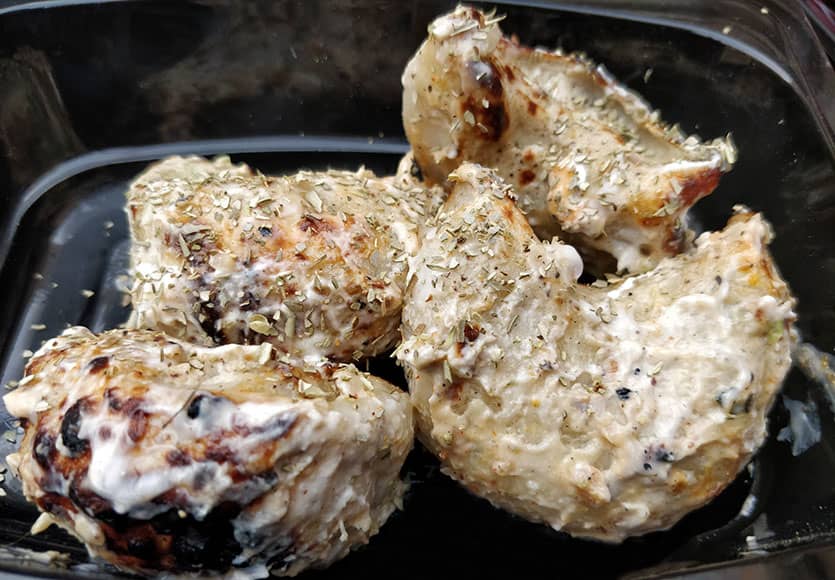 The difference between the super spicy Sriracha Tandoori Momos and these cheesy ones was quite stark and our taste buds welcomed this change with unanimous drooling. We aren't kidding when we say we couldn't stop eating them until we polished off every last bit of 'em. The taste was rich and the chicken stuffed inside was extremely juicy. The oregano provided a kick but was perfectly balanced by the creaminess of the cheesy sauce. Give these a try and we're sure you'll love them just as much as we did!
Price | Rs 220
4. Peri Peri Veg Tandoori Momos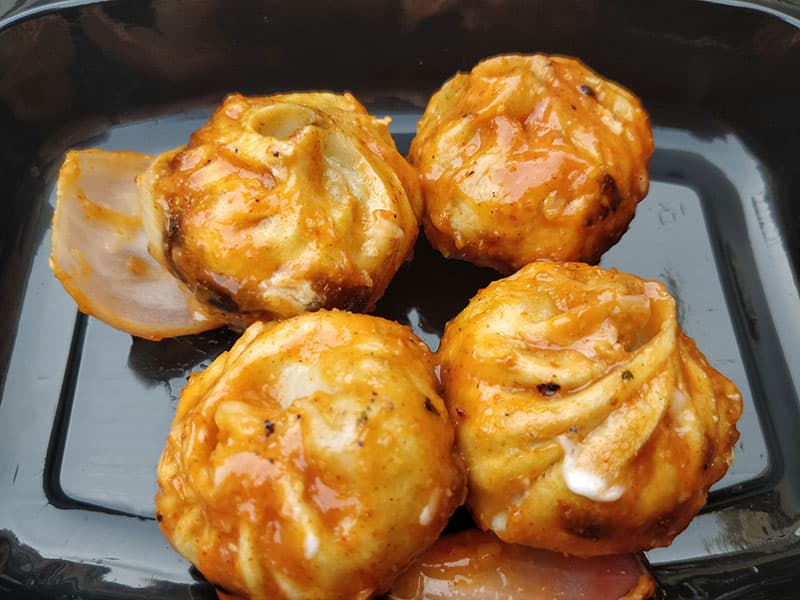 After a nice cheesy respite, we were back to craving something tangy and so we ended up ordering these Peri Peri Tandoori Momos that were quite a delight. Not too spicy and served with onions on the side, these were just what we needed after tasting both the extremes on the menu. The chicken in the previous two variants was great, but we still decided to go for a vegetarian option this time to mix things up a little and get a taste of those delicate veggies as well. And boy, were we proud of our choice. Hop over here and grab your plate right now!
Price | Rs 190
5. Tandoori Chicken Momos In Chilli Garlic Sauce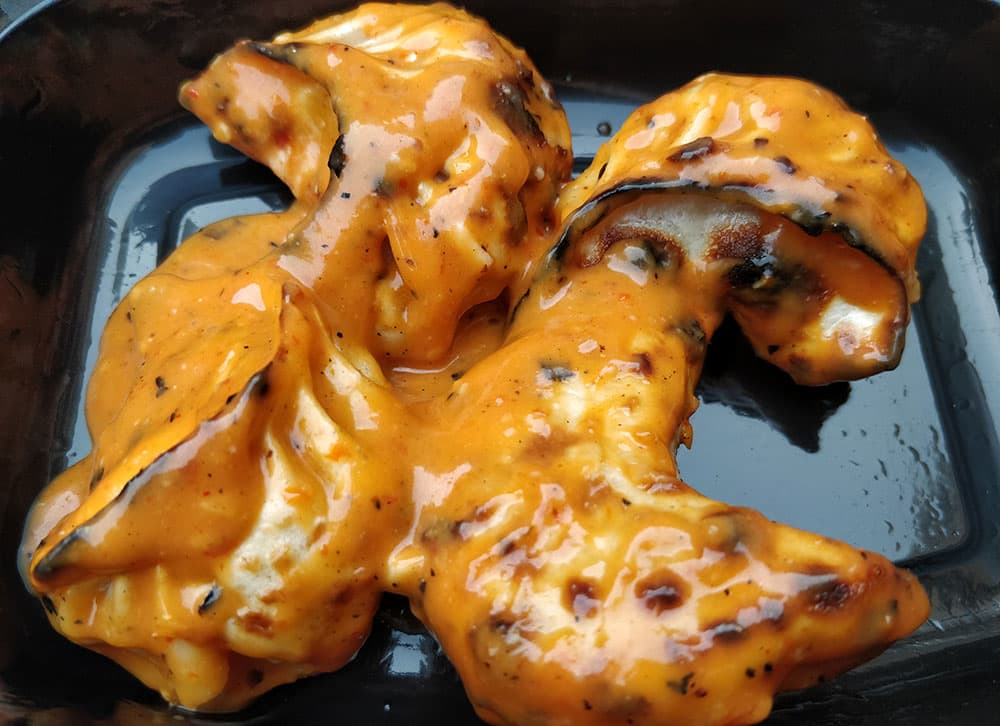 As full as we were, one last plate of chicken momos was something we couldn't resist. Those who like a hint of garlic in their food, this item's tailor-made for you. These momos had a higher sauce quotient than the others, making them easier to eat as well. Slowly and steadily we relished our last plate of tandoori momos at this small outlet that we highly recommend you should order from, so that you can eat comfortably at home and take a happy nap soon after!
Price | Rs 220
Their rates do seem a tad bit expensive, but the amazing taste of the snacks happily compensates for it. And beware, these loaded momos are definitely not for the calorie conscious folks. We've heard their basic TKO Tandoori Momos and TKO Afghani Momos are pretty yummylicious too. So, we're saying, go ahead and try this place out if you're in the vicinity and in the mood for some mean monstrous momos!
Where | Tandoori KnockOuts - 224, First Floor, Supermart 1, DLF Phase IV, Gurgaon
Call Them | +91 9811 009 738
Timings | 1 PM - 1 AM
Check Out Their FB Page | https://www.facebook.com/tandooriknockouts/