Delhi
5 Totes Awesome Joints Dishing Up The Yummiest Soya Chaap In All Of Noida For Y'All
Disclaimer: Bearing in mind the current health crisis befalling the city and the world at large, we're tweaking our content policy and recommendations. Stay positive, keep hygiene levels up and don't fall prey to panic and misinformation.
Soya chaap is to vegetarians what yummy, juicy chicken tikka is to all non-vegetarians! And for all the Noida vaasis out there, we've happily gone and curated a list of the best local places serving succulent and flavourful platefuls of this yummy 100% vegetarian delight, so take a look!
1. WakhraSwaad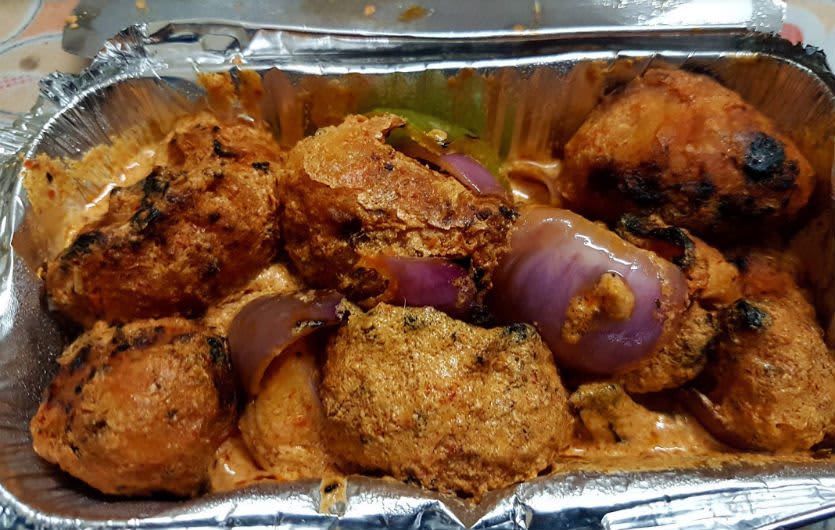 Picture Credits: UTKARSH SHARMA
Located on the ground floor of Jaipuria Plaza, WakhraSwaad boasts of serving some of the best tandoori snacks and their Soya Malai Chaap is indeed a hotseller. A big bite into this chaap and you can taste moist and pulpy soya imbued with zesty spices! Served along with mayo and other delish dips, the dish is wholesome and scrumptious for those after-work munchies!
Where | Shop 129, Jaipuria Plaza, Sector 26
Price Per Plate | Rs 210
Check Out Their FB Page | https://www.facebook.com/wakhraswaad/
2. Laat Saab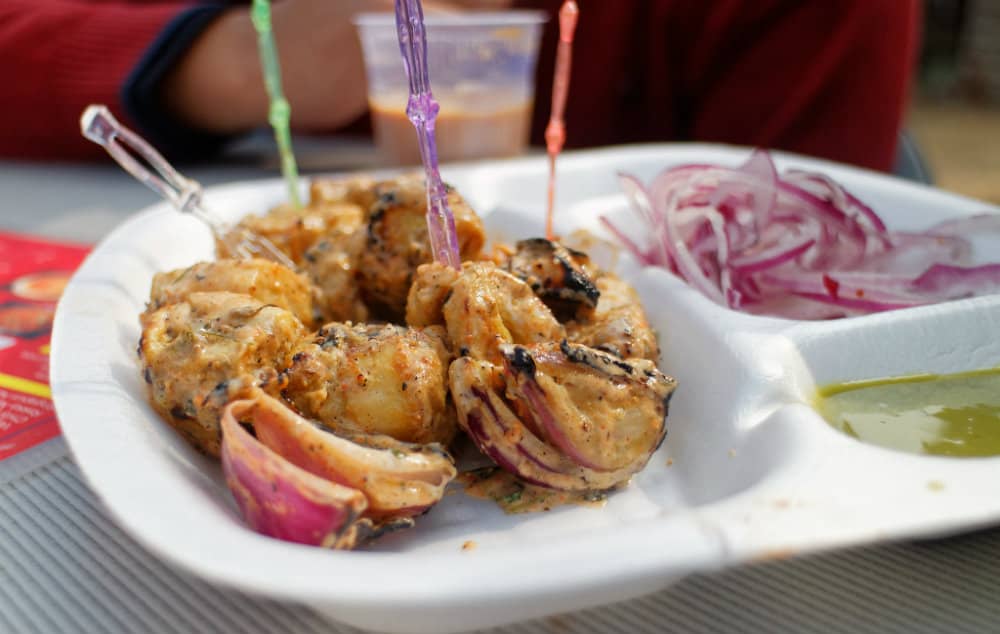 This Is A Representative Image
Laat Saab, located adjacent to GIP Mall, immediately grabs eyeballs with its unique rickshaw-themed décor! Offering indoor and outdoor seating with rickshaws, tongas and chariot-shaped seats, the place has a vintage and desi-looking ambience. 
Apart from the ambience, their Soya Chaap also stands out! They serve yummy soya chaap stuffed with nuts, herbs and honey and immerse this chaap in a creamy marinade and the result is simply heavenly!
Where | Gardens Galleria Mall, Near GIP, Sector 38
Price Per Plate | Rs 325
Check Out Their FB Page | https://www.facebook.com/LaatSaabNoida/
3. Desi Vibes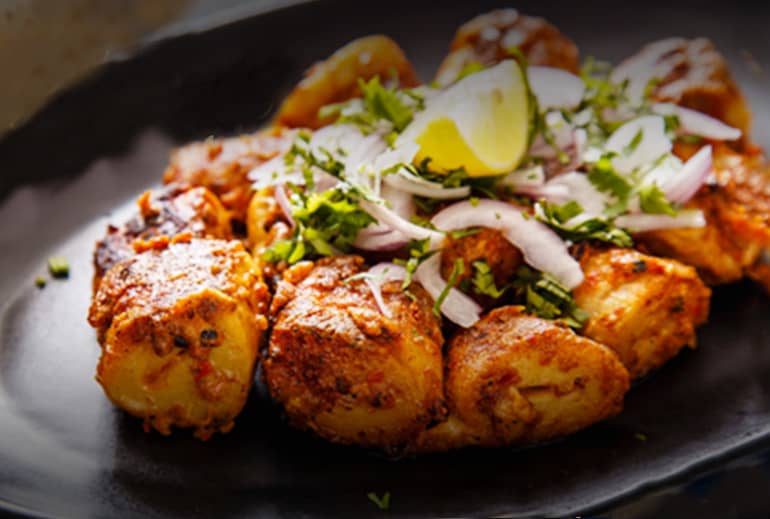 Desi Vibes has already created a buzz for its village-themed ambiance and greeting its guests with Jaljeera or Shikanji in earthen kulhads. The place has antique heavy chairs of beaten wood, kancha and pebble flooring, and the place serves a special Soya Chaap prepared by marinating the chaaps in cloves, basil and yogurt, which are then further smoked and grilled in the tandoor. Sounds mouthwatering, right?! Come on by for your plateful!
Where | G-50, Sector 18
Price Per Plate | Rs 445
Check Out Their FB Page | https://www.facebook.com/desivibesrestaurant/
4. Made In Punjab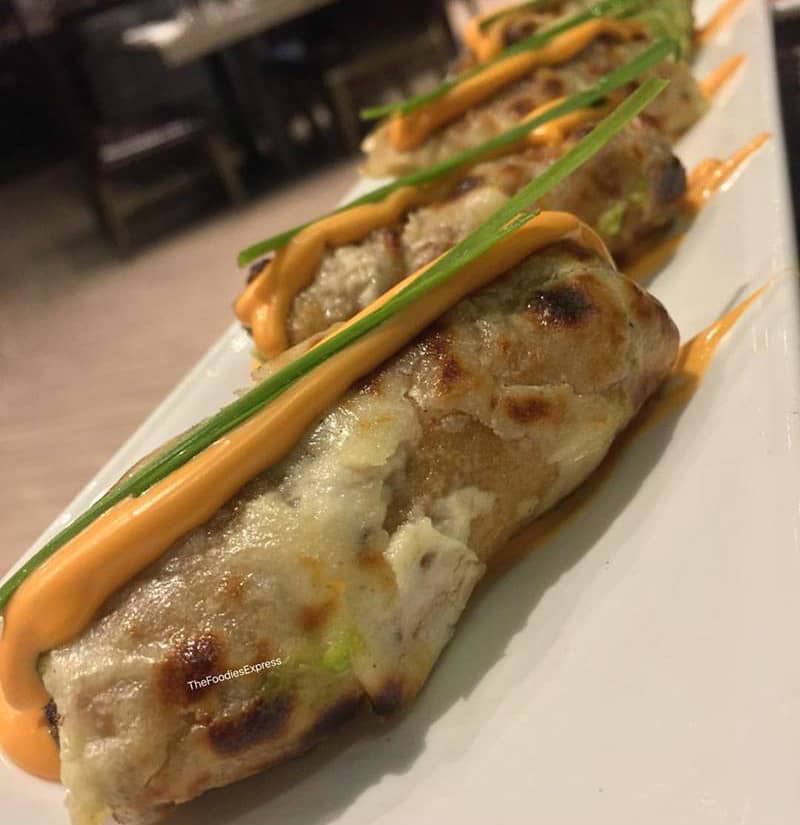 Picture Credits: TheFoodiesExpress
Parked in Noida, Made in Punjab serves quality North Indian cuisine that's truly authentic and traditional to the core. The place has beautifully done interiors decked up with pretty lights and mirrors adding to the grandeur of the place. Made In Punjab does a mean Soya Malai Chaap which is all things desi and delicious, and defo deserves to be sampled!
Where | DLF Mall Of India, Sector 18
Price Per Plate | Rs 385
Check Out Their FB Page | https://www.facebook.com/MIPNoida/
5. PS Wah Bhai Wah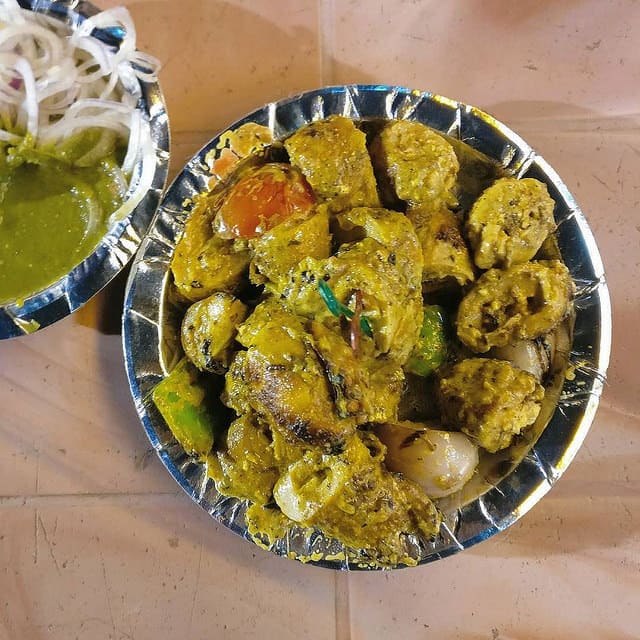 This Is A Representative Image
Picture Credits: Parvinder Kalsi
 Last but not the least comes the masters of soya chaap - say hello to PS Wah Bhai Wah! This place has a crazy variety of soya chaaps to choose from inlcuding Amritsari Soya Chaap, Chaap Keema, Kaali Mirch Chaap and more. With a decent seating arrangement and strictly vegetarian menu, this place is indeed a haven for vegetarians!  
Where | Ground Floor, Near Metro Station, Sector 18
Price Per Plate | Rs 100 onwards
Check Out Their FB Page | https://www.facebook.com/WBW18/
So if you find yourself in Noida and craving a plate of delicious soya chaap, you now know where to head to!