Delhi
5 Totally Enchanting & Lush Green Forests To Explore In And Around Delhi
No city makes contradictions and paradoxes come alive, as well as Delhi does. While multi-storied buildings threaten to touch the skylines every day, another part of the city comes alive in the various forests it hides in its corners. So, if you're someone who's planning those outdoor winter dates with bae or just looking to have a quiet outing alone, here's a list of 5 beautiful and magical forests in and around Delhi to check out!
1) Sanjay Van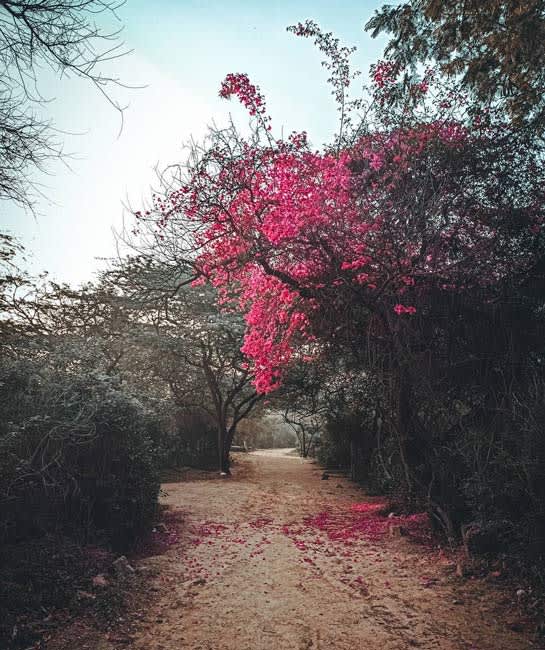 Picture Credits: rohit_002233
Situated near Vasant Kunj and Mehrauli and spread over 443 vast acres, the forest is a birdwatcher's paradise as it is home to numerous resident and visiting birds like the Asian Koel, White-Throated Kingfisher and the Jacobin Cuckoo, in addition to the golden jackals and butterflies, which you'll find plenty of here! Come swing by with a good book in tow on a sunny afternoon!
Where | Sanjay Van -  Mehrauli, Lakhi Nath Kuti, Adchini
Timings | 6 AM - 8 PM
Entry | Free 
2) Northern Ridge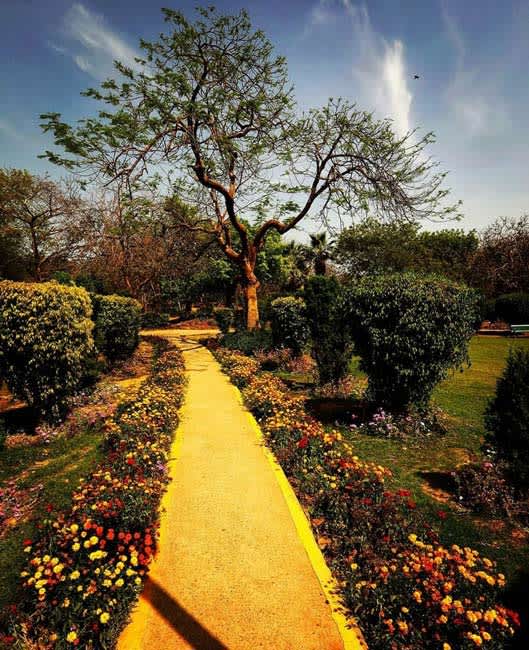 Picture Credits: baba_yaga_099
Adjacent to the North Campus, and part of the Kamla Nehru Ridge, the Northern Ridge spreads across 87 acres. Apparently inspired by London's Hyde Park, the ridge encompasses several significant monuments from the 1857 revolt. One can spot various rare birds atop Sheesham and Mahua trees, so hop over for a nice picnic date with bae here!
Where | Northern Ridge - Chauburja Marg, Kamla Nehru Ridge, Civil Lines
Timings | 5 AM - 8 PM
Entry | Free 
3) Asola-Bhatti Wildlife Sanctuary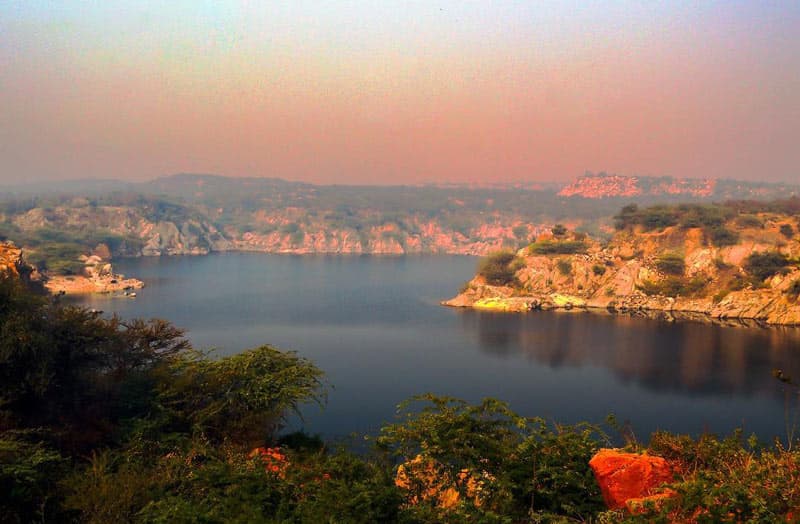 Picture Credits: hatsoffphotography
Part of the Northern Aravalli Leopard Wildlife Corridor, this wildlife refuge is located all along the Delhi, Faridabad and Gurgaon interstate border. It's home to more than 190 rare and endangered bird species, like the Black Francolin and the Grey-headed Fish Eagle, and is an important habitat for the Indian Leopard and the Blackbuck. The Wildlife Sanctuary also has a vulture conservation program in place, and the Red-Headed Vulture and the Egyptian Vulture can be spotted here, so definitely come check this place out!
Where | Asola Bhatti Wildlife Sanctuary - Shooting Range Rd, Asola Wildlife Sanctuary, Tughlakabad
Timings | 9 AM - 5 PM
Entry | Rs 100 
4) Jahanpanah City Forest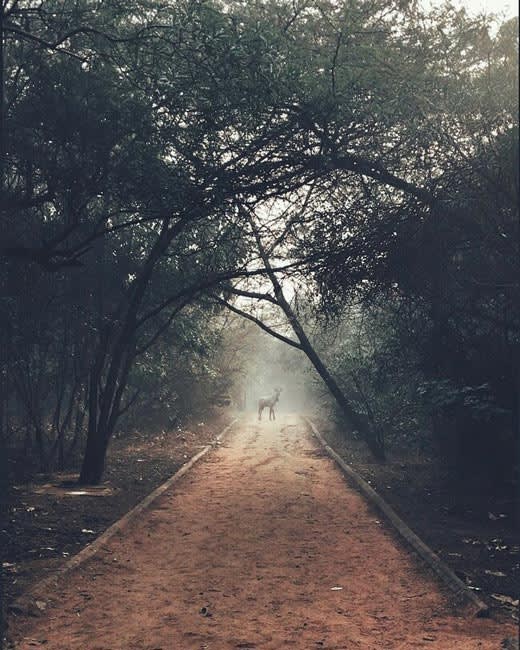 Picture Credits: hainglachele
Spread across 445 acres and nestled close to the areas of GK, Tughlakabad Extension and Chirag Delhi, among others, the Jahanpanah City Forest is well known for its jogging trails. With well-maintained flora and helpful markers to assist joggers, the forest is also home to peacocks and antelopes. Gather the gang and head over for a few hours to escape the city!
Where | Jahanpanah City Forest - Greater Kailash, Chirag Delhi
Timings | 5 AM - 7 PM
Entry | Free
5) Mangar Bani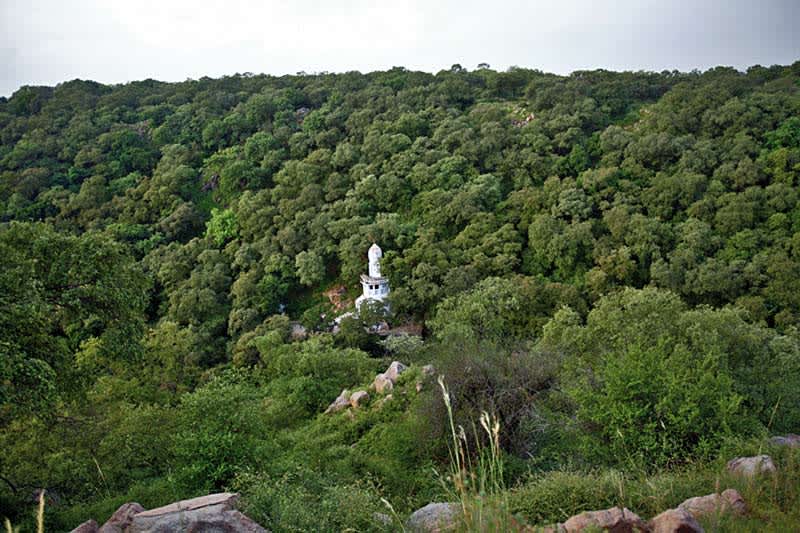 Picture Credits: sanctuarynaturefoundation
Mangar Bani, situated in Faridabad, is one of the last remaining natural tropical forests in the Aravallis. Stretching from Sariska Tiger Reserve to NCR, it is home to leopards and wild eagles, in addition to the Dhau tree. Other attractions include the Gudariya Das Baba temple, which lends the grove its sacred status and the Lulu Lake. Scamper over for some me-time here soon!
Where | Mangar Bani - Mangar, Faridabad
Entry | Free
So, don't forget to pack some delicious food and soak in the gorgeous Delhi ki dhoop when you head there!