Delhi
5 Thoughts Every Delhiite Has Had At Least Once When They Move To Noida!
We Delhiites are super proud of being a part of the Capital city and rightly so 'cause Delhi is brimming with beautiful cafes, hip lounges & so much more and therefore, the thought of leaving this place is dreadful. If you feel the same way, then we're sure you'll be able to relate to this list of thoughts that most Delhiites have when they leave Delhi and shift to Noida. Give it a read!
1. This Place Has SO Many Malls!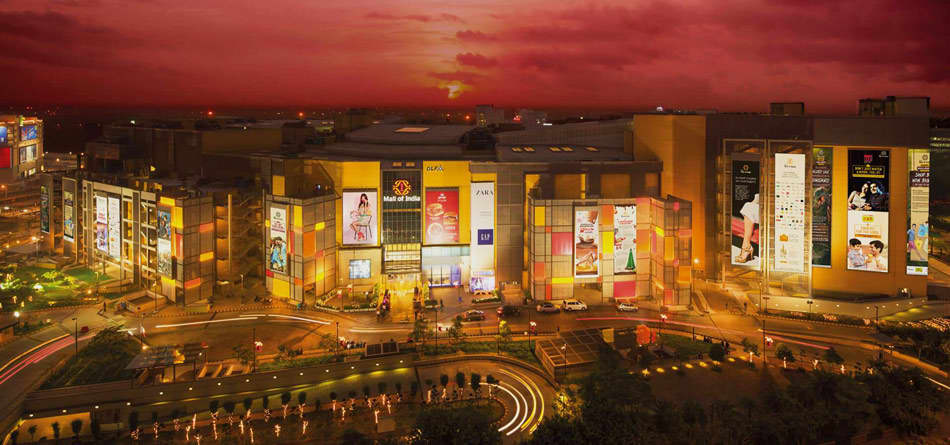 Starting from DLF Mall Of India, Great India Place to Logix City Centre and Gardens Galleria, Noida has an endless number of malls which most areas in Delhi don't. So, if you look for excuses to shop then rejoice because all your needs are sorted here!
2. Why Are People Here So Obsessed With Atta Market?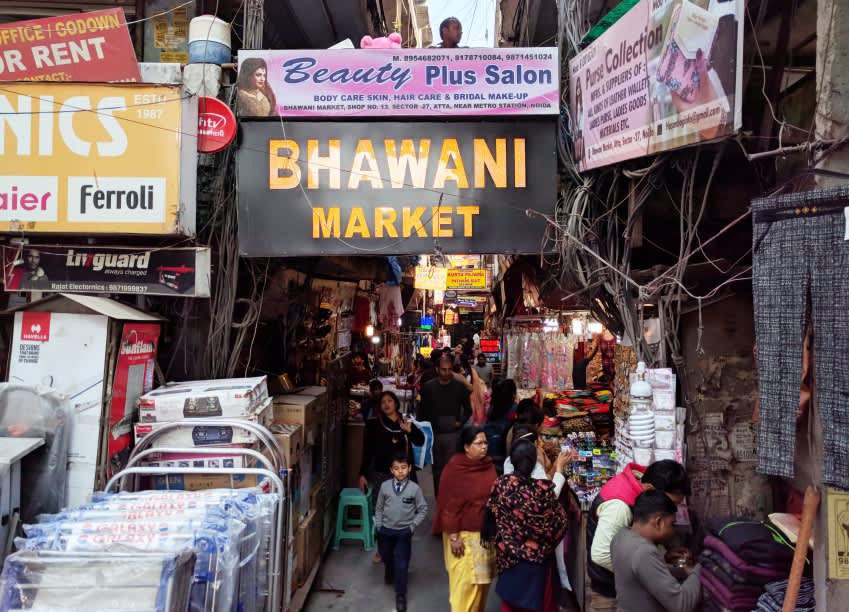 Noida wasis may have a gazillion malls, but their first love will always be the Atta Market. Located in Sector 18, the place has got literally everything, from pretty apparels, cute shoes to chunky junk jewellery and so much more. And what's the best part? They're all available here at dirt cheap prices! Do you get the love now?
3. Magenta Line Will Become My Second Home Now!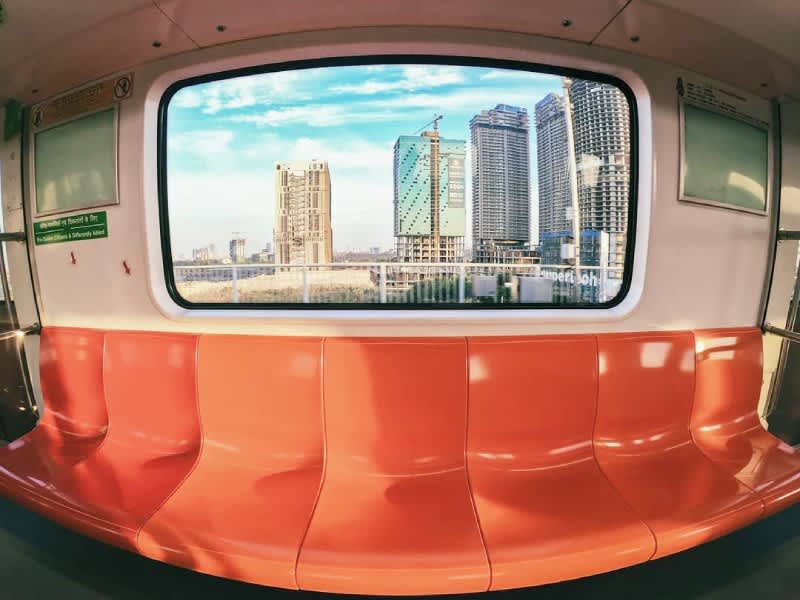 Picture Credits: square.niche
Magenta Line is a blessing for Noida peeps because it hasn't only facilitated connectivity but has reduced the travel time to Gurgaon from 90 minutes to 50 minutes, which is pretty cool. Also, since Hauz Khas is the interchanging station for Magenta Line, you WON'T have to get down at Rajiv Chowk and struggle through the maddening crowd!
4. WOAH, House Rents Are SOOO Much Lower Here!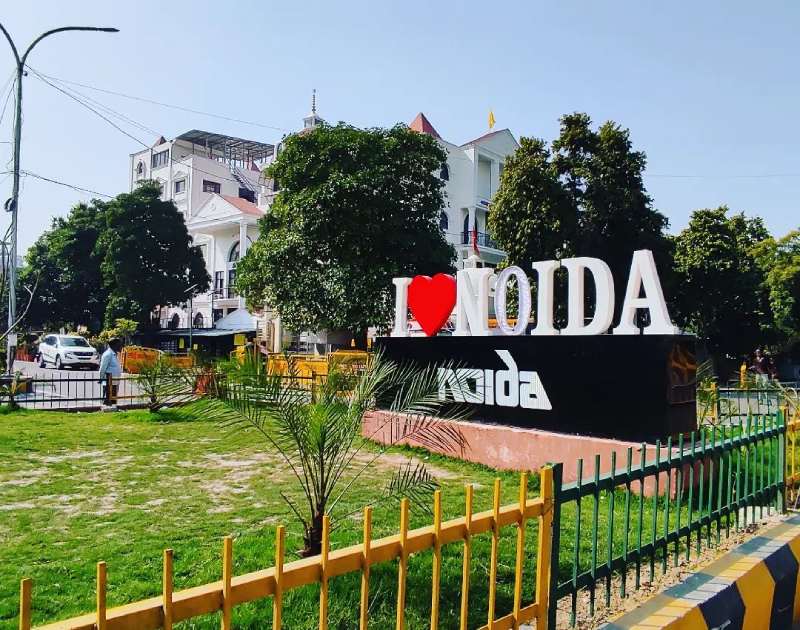 Picture Credits: apna_noida
Prolly our fave part, house rents in Noida are much lower than that of any Delhi locality. Yes, we're not kidding, just like Mumbaikars suddenly feel rich when they buy houses in Delhi, Dilliwalas love buying and renting them in Noida as they're relatively much more economical!
5. The Aqua Line Is Brilliant!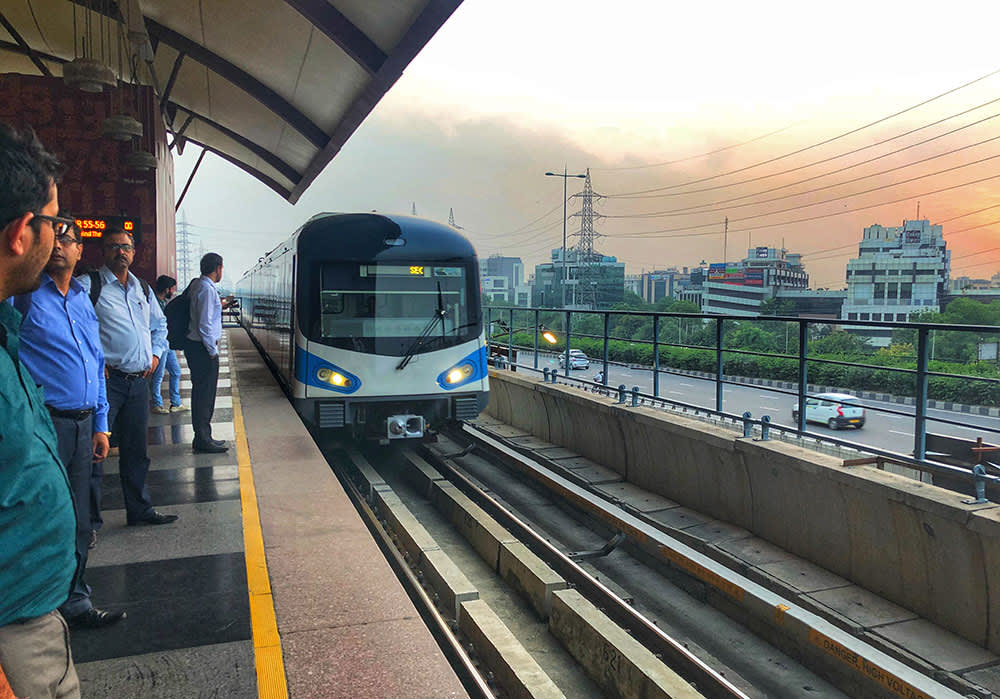 Now that the Aqua Line has started operations in Noida with a bang, missing Delhi Metro is basically a thing of the past! From radio stations blaring at stations to e-rickshaws at 21 stations offering last-mile connectivity, Aqua Line rocks, y'all!
So, just in case you were freaking out about moving to Noida, we say you start packing your bags happily!