Delhi
5 Things Like Veg Thali For Rs 165 & Chilly Paneer You Gotta Try @ NaanStop, Rajendra Place
The office complex in Rajendra Place is home to awesome eateries and small restaurants that serve a wide variety of affordable food items for all to cherish. We visited one such place, called NaanStop (loving the pun) that is famous for their Indian and Chinese grub. Here are the things we tried there!
1. Paneer Burger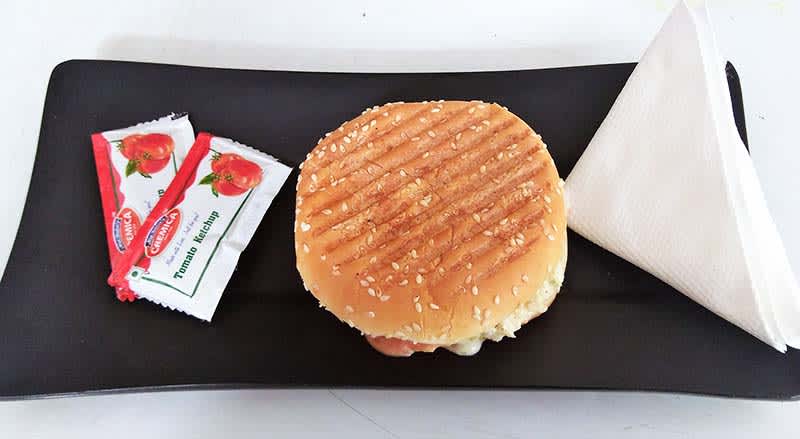 This burger had a readymade tikki topped with a slice of paneer and their special coleslaw enclosed in buns with a sesame-seed dressing. While the quantity of the grilled burger was less and the buns flat, we liked the taste of the mayo slathered tikki garnished with the coleslaw. The paneer added a different and tasty flavour to the dish. Overall, it was an appetizing and cheesy delight.
Price | Rs 60
2. Veg Noodles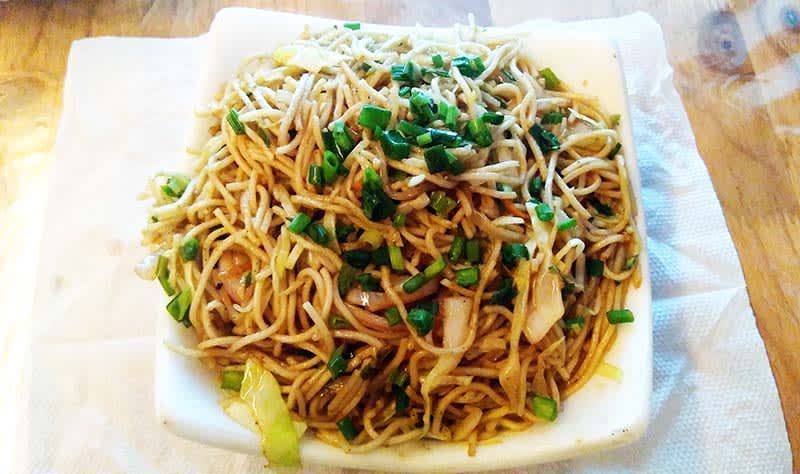 No, we can never NOT choose to eat chowmein in a newly-discovered fast food restaurant!
And, truly, this classic dish can never fail to give us immense joy. We gobbled down their non-sticky noodles, beautifully garnished with spring onions and pre-added vinegar and soy sauce, in no time. The dish was amazingly light, savoury and moderately spicy. The presentation was appealing and the quantity impressive. We highly recommend this dish to y'all foodies!
Price | Rs 110
3. Veg Thali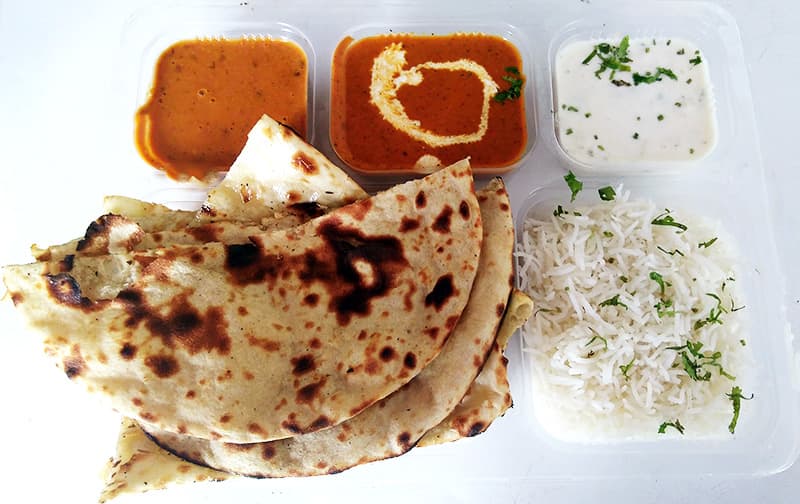 Of course, we HAD to try their special naan and dal, so we ordered the Veg Thali that had Dal Makhani, Shahi Paneer, two butter naans, rice, and some raita on the side. This Punjabi thali was one of our favourite things that we tried there. With tender paneer cubes loaded in a dense gravy, they literally put the 'shahi' in Shahi Paneer!
The Dal Makhani too, had a fantastic tadakdar flavour, and this classic dish paired with their steamed rice was uber-satisfying. For peeps who prefer lighter variants of Indian food, they also offer Ghar Ki Thali that replaces Dal Makhani with Yellow Dal and Shahi Paneer with Jeera Aloo.
Price | Rs 165
4. Aloo Parantha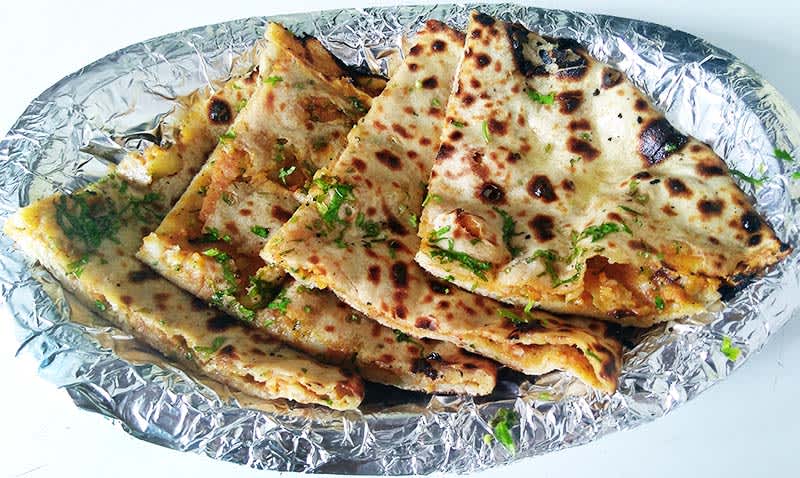 A cheap and evergreen eat, we liked these paranthas best out of all the snacks we tried. Presented in small triangular slices, these scrumptious stuffed aloo pockets were very fulfilling.
The mashed potato masala was spicy and the outer layer perfectly crispy - these paranthas were a satiating lunchtime meal. A dish that pleased our Punjabi hearts, we definitely give this one a big thumbs up!
Price | Rs 60
5. Chilly Paneer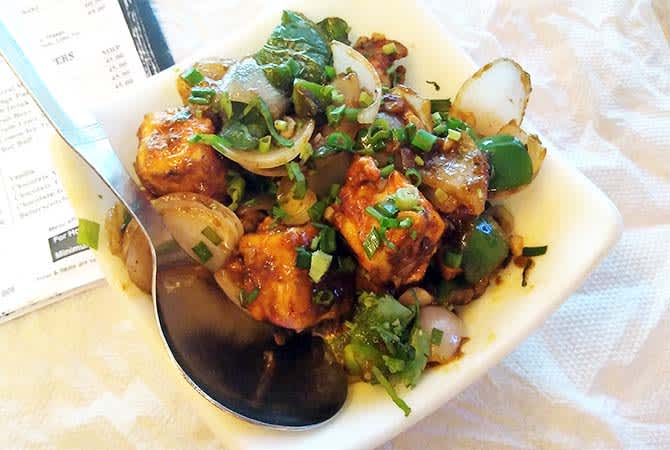 We ordered a plate of their dry Chilly Paneer that had cubes of perfectly fried paneer in a blanket of their thick sauce and garnished with spring onions, garlic and capsicums. We absolutely relished eating this steaming hot and savoury dish! The crisp veggies mixed with the soft paneer tasted delightful, and though the quantity was quite a lot, we ended up yearning for more. A light dish with an adequate spicy factor, y'all should definitely give this delectable snack a try!
Price | Rs 175
We had a great time trying the different snacks from this eatery. The staff was amicable, and the restaurant space was small but very hygienic. If you choose to sit in the open space (which we really don't recommend because of the general environment of the office complex), you'll have to swat the flies away before they get to your food. But overall, we say whenever in the area, you must drop by this place for their delish offerings that'll make you come back for more!
Where | NaanStop - 34A, 64, Rajendra Bhawan, Rachna Cinema Complex, Rajendra Place
Timings | 11 AM - 11 PM
Call Them | +91 11 4153 8802