Delhi
5 Things To Try At This New & One-Of-A-Kind All-Vegetarian Fine-Dine Café In G-Town
Who here has been to Haldiram's at least once? Well, we're guilty of frequenting it every time we crave some yummy vegetarian food. But guess what? We now have a one-of-its-kind fine-dine all-vegetarian café in India, from the house of Haldiram's! Ami's Food Café by Amisha Agarwal (yep, it's short for Amisha) is a gorgeous café that popped up recently in Vatika Business Park of Gurgaon. It takes inspiration from her foreign visits and the desire to come back to some of the food that she had tried on those visits but couldn't get here. So, she decided to bring it here and that's how Ami's Food Café was born.
It's an absolutely beautiful place with teal and white furniture, mirrored walls, floral arrangements and many other cute little details that you'll surely love. They have some great vegetarian as well as gluten-free and healthy options for everyone out there. What's more, they also have yummy desserts and smoothies to compliment all the food. So, without further ado, let's dive into what we had and how we feel about it!
1. Jasmine Green Tea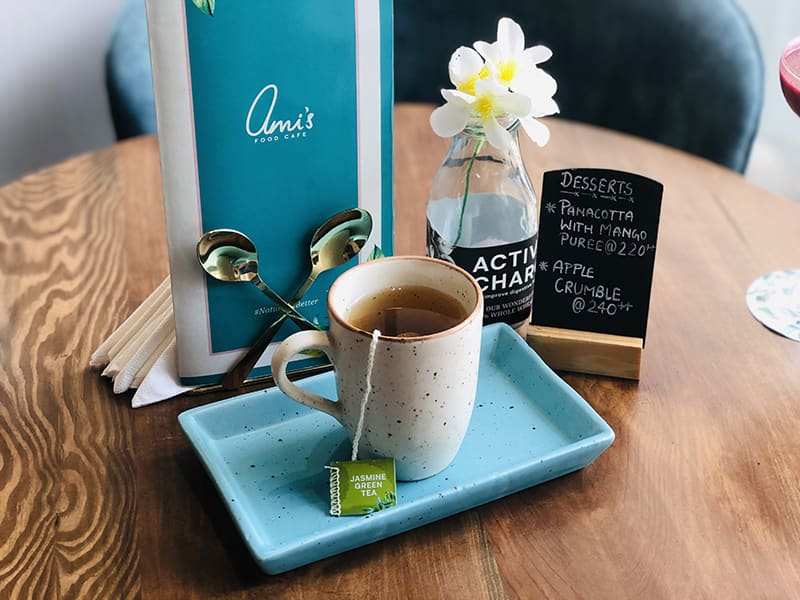 We all know the health benefits of the good ol' green tea. Well, what if we tell you that this one even tastes amazing? Their Jasmine Green Tea was as refreshing as it can get and the fragrance of jasmine that we could feel while we sipped on our beverage was absolutely relaxing. On top of that, their presentation was absolutely lovely so if you like your drinks hot, then this is the one for you.
Price | Rs 150
2. Berry Berry Smoothie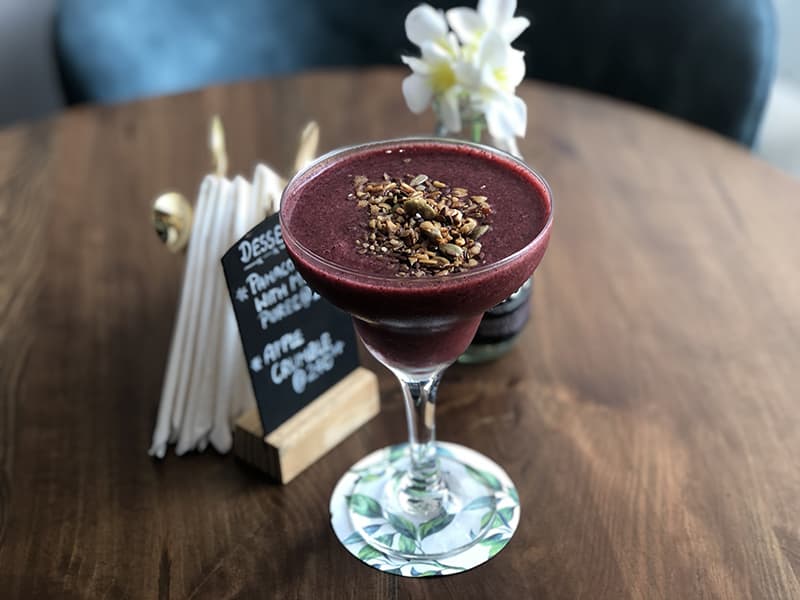 We just had to order this one as soon as we read the ingredients - the goodness of berries, honey and granola. This has to be one of our most favourite smoothies of all times with blueberries, blackberries, strawberries, pomegranate, granola and honey served beautifully with a serving of granola on top. Everything about this one was perfect, the serving, texture as well as the taste. We can say without any shred of doubt that we'll go back to Ami's for this and defo recommend it to everyone!
Price | Rs 200
3. Chips And Dip
This is one of our all-time favourite munchies but with a twist. It's not your usual chips and dip but a healthier version of it. You'll literally be eating veggies and fruits in the form of chips in this. Yep, you heard that right because you get crispy banana chips, lotus stem chips, beetroot chips as well as okra chips in this. Served alongside those yummies was a refreshing dip made with curd, avocado, mint and pomegranate so, what are you waiting for? Go and try it for yourself right away.
Price | Rs 235
4. Greek Spaghetti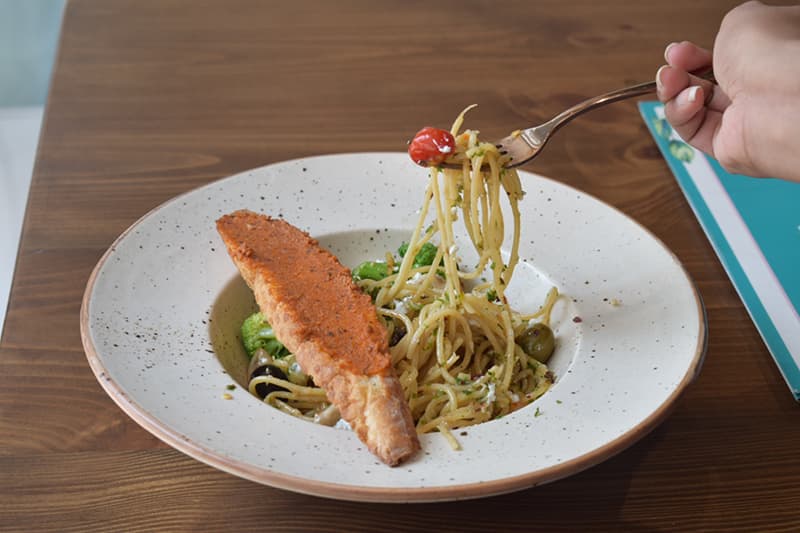 This Greek Spaghetti was as tasty as it looks and we could have each bite of it guilt-free because it was loaded with veggies like broccoli, mushrooms, olives and cherry tomatoes and tossed in virgin olive oil. We wished the quantity was more but, nevertheless, we thoroughly enjoyed devouring it. And guess what? You can even choose your ingredients and sauces. We also heard their Pesto And Olives Spaghetti is amazing as well so do give that one a shot too.
Price | Rs 360
5. Desserts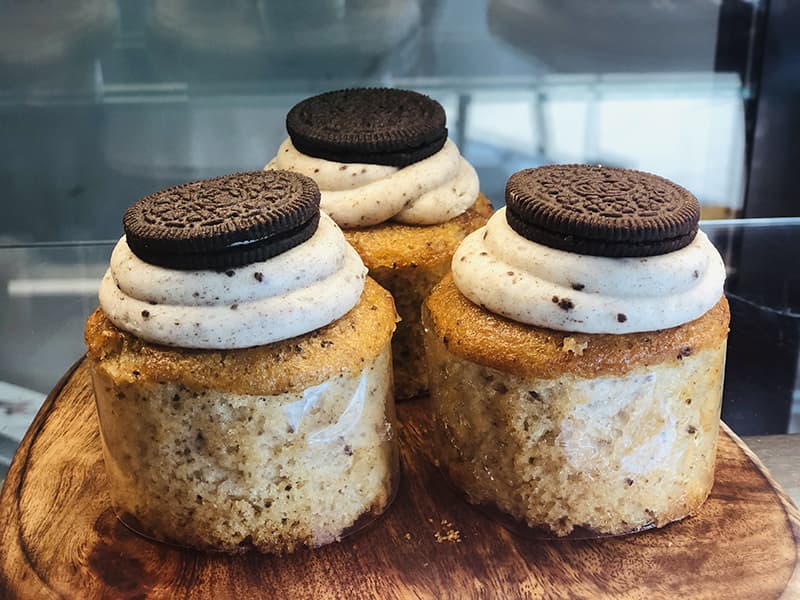 Well, we know you must be wondering why we have not specified a specific dessert. It's simply because we liked most of the desserts and want you to choose the one that calls to you. They have the classic Banoffee Cupcake and even the unique Mojito one, so take your pick. We also recommend you to try their Choco Sticks, the Choco Berry Cupcake as well as the Mud Cake. We weren't as impressed by the Coconut Macaroons though so you might wanna skip that one.
Price | Rs 100 Onwards
In case, you're still not convinced, what if we told you that they make everything in-house and try to procure all the ingredients fresh. They even have Charcoal Bread and loaves that you can purchase or try when you order their pizzas or burgers! In simple words, this café bonds taste, innovation and health in the best possible way. So, head over right away!
Where | Ami's Food Cafe - Vatika Business Park, Block 3, GF, Sector 49, Gurugram
Call Them | +91 9711 246 733
Meal For Two | Rs 900
Timings | 9 AM - 10:30 PM
Check Out Their FB Page | https://www.facebook.com/amisfoodcafe/