Delhi
5 Things To Look Out For At 'The Westeros', The GoT-Themed Lounge In Lajpat Nagar
Calling all Game of Thrones maniacs on the other side of the screen! It took six seasons but winter has finally arrived - in South Delhi!  While you were getting all hyped up and excited for Season 7 (and silently praying your favourite character doesn't die), we went and checked out a Game of Thrones gem here in Lajpat.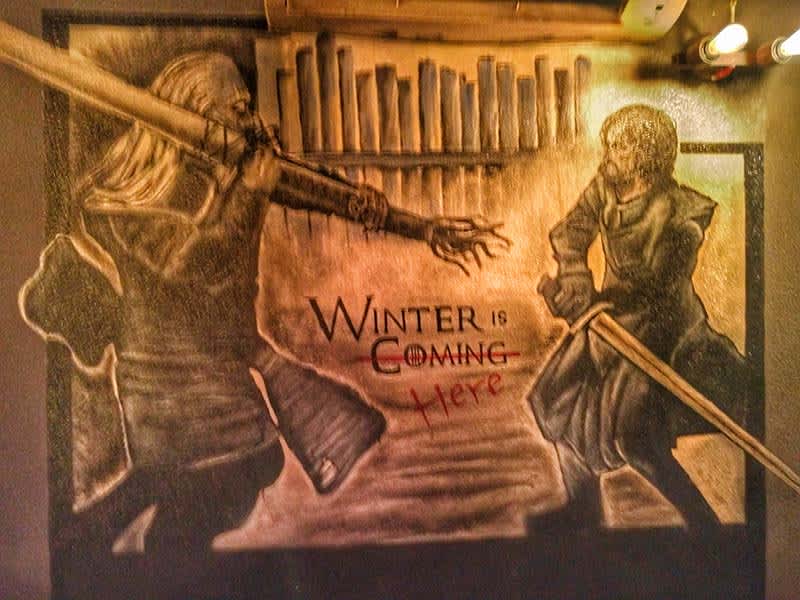 Opened recently in March, The Westeros is a GoT themed lounge in Lajpat Nagar. And odds are it's soon going to become your favourite hangout spot for blowing off some steam, meeting fellow members of your favourite Houses, and sitting on a LIFE-SIZE IRON THRONE – we're serious!
We headed to this place as soon as we heard about it, and here are 5 things that metaphorically blew our minds (because 'literally' reminds us of Oberyn Martell):
1.    A Life Size Iron Throne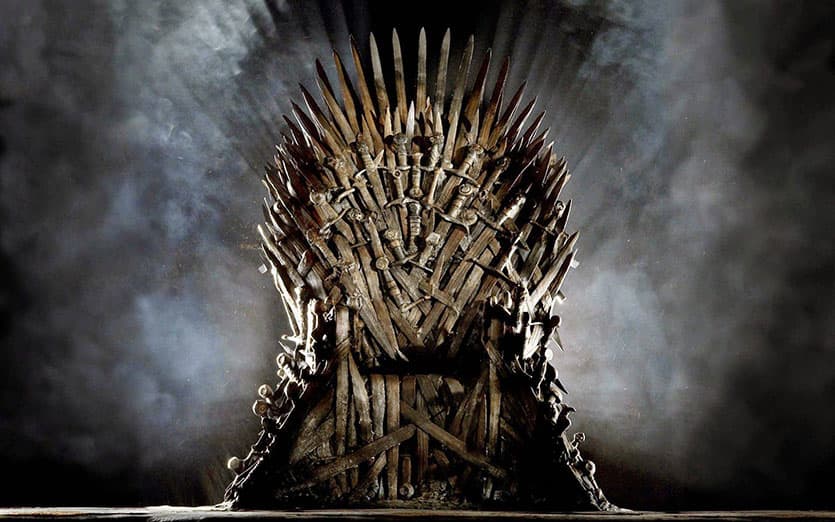 Picture Credits: Gaming Entertainment Solutions SA (This is a Representative Image)
If you love to hate Cersei Lannister especially now that she's the Queen of the Seven Kingdoms *ughh*, then you can sit on this Iron Throne replica, think that you're the ruler and pretend that there's nothing wrong in the magical world of George R R Martin. The swords in the throne aren't made of Valyrian steel, but that's okay because we're not the ones who have to fight the White Walkers. Also, you might just get your next picture perfect cover photo for FB. Long may you reign *cue selfie session*!
2.    Westeros Rock – A Drink That Will Rock Your Taste Buds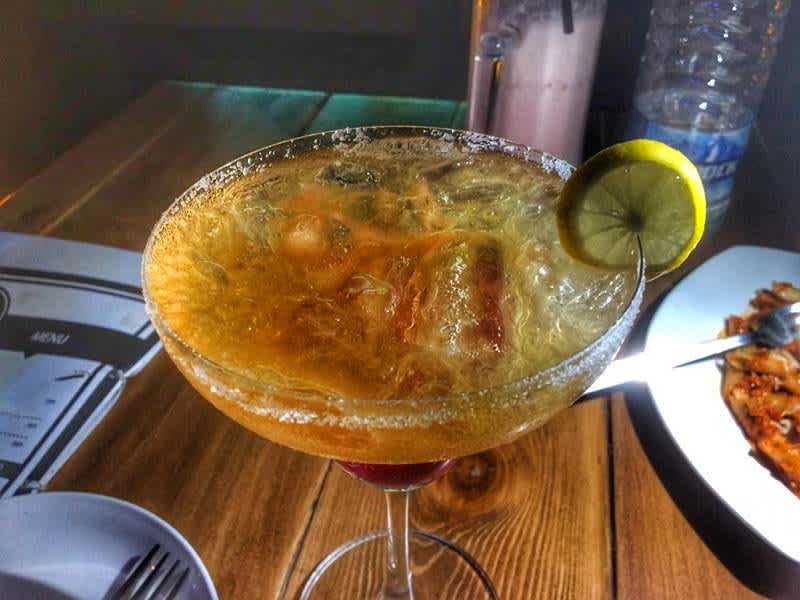 You ought to try 'Westeros Rock' when you find yourself at The Westeros. This icy drink is a heavenly combination of mango pulp, lime, rock salt and sparkling water. They also have another Game of Thrones related drink on their menu called the Westeros Delight. Instead of mango pulp, Westeros Delight is made with green apple, mint and ginger. Totally digging it!
3.    Chilly Chicken Pizza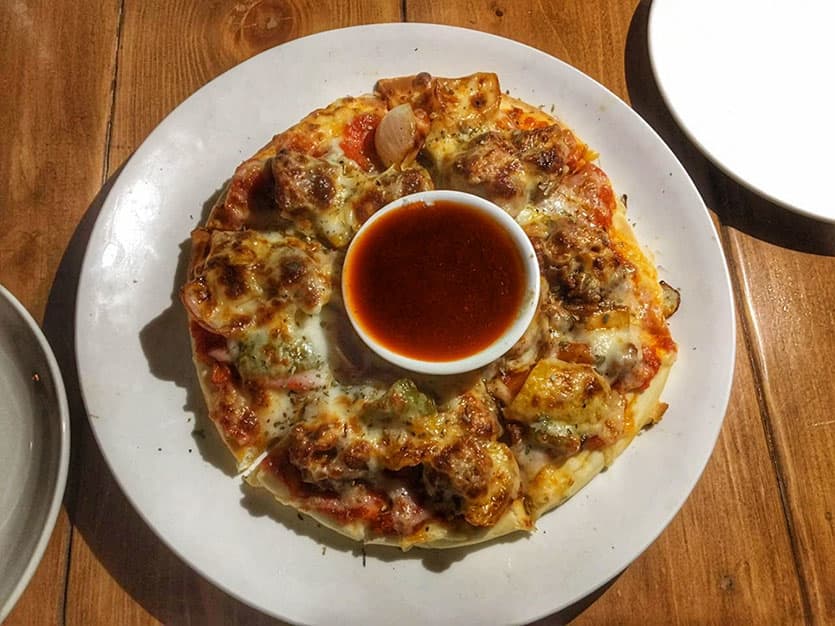 The Westeros' menu boasts only of GoT themed drinks, and not food dishes *sighs*. But fortunately, their food menu offers a ton of options to choose from. The Chilly Chicken Pizza is one of their most famous and most ordered dishes and you won't be wondering why once you try it. The toppings of this soft crusted pizza includes onions, capsicum, tomato, garlic and of course chicken. We loved it!
4.    Their Finest Italian Pasta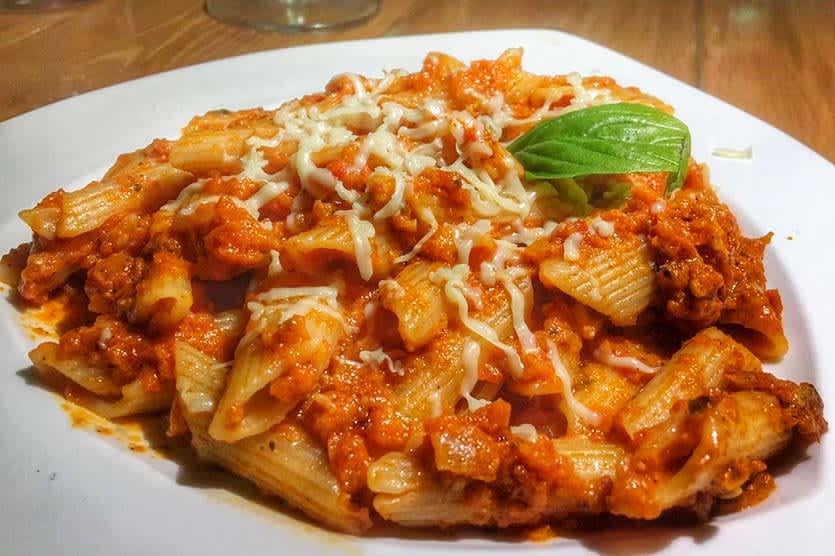 Their tangy red sauce pasta was a recommendation from the server himself. Although the quantity was a little less than we'd hoped for, the tangy tomato flavour, garlic and all the cheese grated over it left us wanting more. It was tasty but we felt that there was some scope of improvement left!
5.   Game Of Thrones Marathon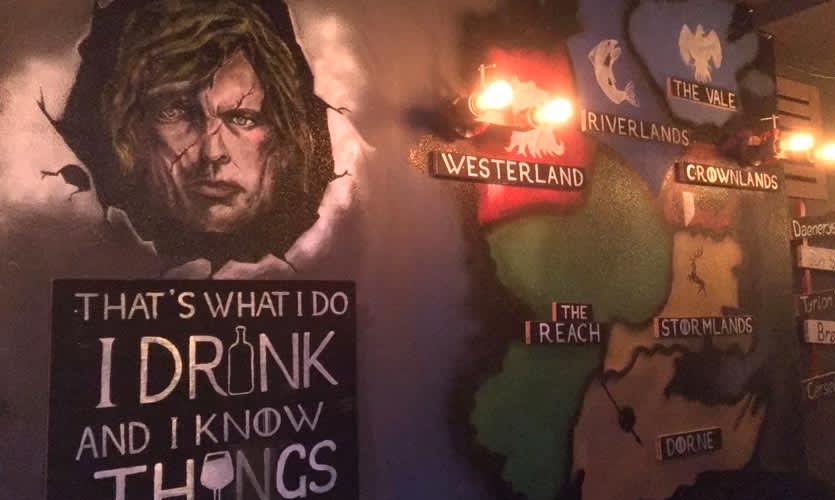 They have a huge screen in their premises where they usually telecast live matches and screenings of GOT episodes so make sure you check their schedules and head on over accordingly. 
A bit dark and dim, The Westeros will still manage to captivate you by its interiors. A huge painting of Khaleesi will greet you even before you enter. Inside, there's a huge map of Westeros, Tyrion Lannister, and a few House Stark symbols. Take your friends along for a round of beer or sheesha and enjoy the life of a Westeros waasi!
Meal For Two | Rs 1,000
Location | Veer Savarkar Marg, Block O, Lajpat Nagar