Delhi
5 Things To Hog On Under Rs 130 @ Mini Shop In Kamla Nagar After A Shopping Sesh With Bestie
After having sauntered around the Kamla Nagar Market for hours, drooling over and hoarding all the amazing sartorial options the place had to offer, we were famished to our core. We were itching to gobble down the first thing we could lay our hands on, so automatically headed over to the eatery nearest to us. Aptly named Mini Shop, this little joint in the middle of the market serves quite an impressive range of food choices including plenty of snacks, shakes and even desserts. Here's what all we had at this humble corner shop, check it out!
1. Jadi Booti Fruit Beer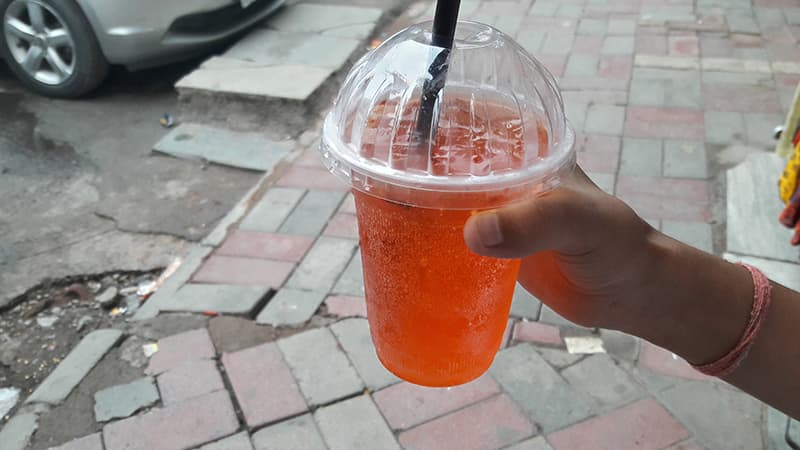 Now, the incredibly quirky name of this drink made us wanna experiment and upon the first sip, we rejoiced for making the decision of ordering it. It had a rather unusual aroma and a very distinct and cheerful orange hue which actually looked very pleasing. The combination of the tangy and sweet flavours was truly refreshing after having sauntered through the busy market. Do pick up a glass of their Jadi Booti Fruit Beer to revitalize yourself after an exhausting haul!
Price | 90
2. Choc Chip Shake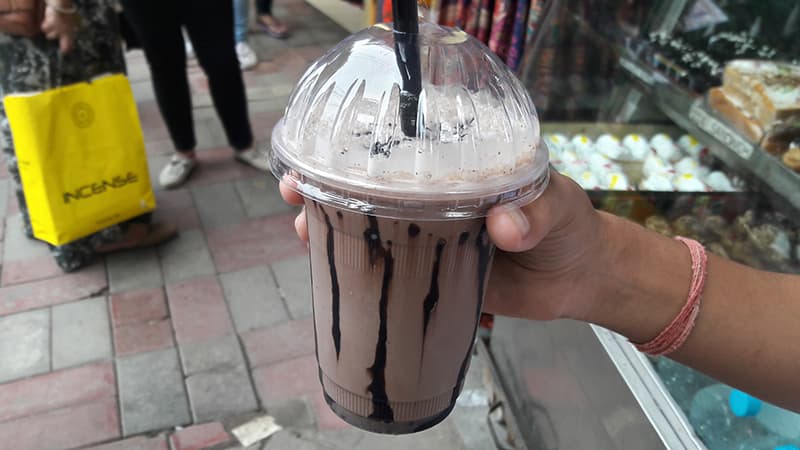 Who doesn't love chocolates? We, for one, sure do. So when all the decadent cocoa goodness was presented to us in the form of a shake, it sent shivers of pleasure down our spine. If anything, this was the showstopper for us. A rich and creamy milkshake blended with tons and tons of chocolate sauce, this one had beautiful consistency. We could feel piles of choco chips in our mouths with every sip we took, which surely proved to be the icing on the cake. All you chocolate lovers defo gotta try this one!
Price | 120
3. Paneer Tikka Sandwich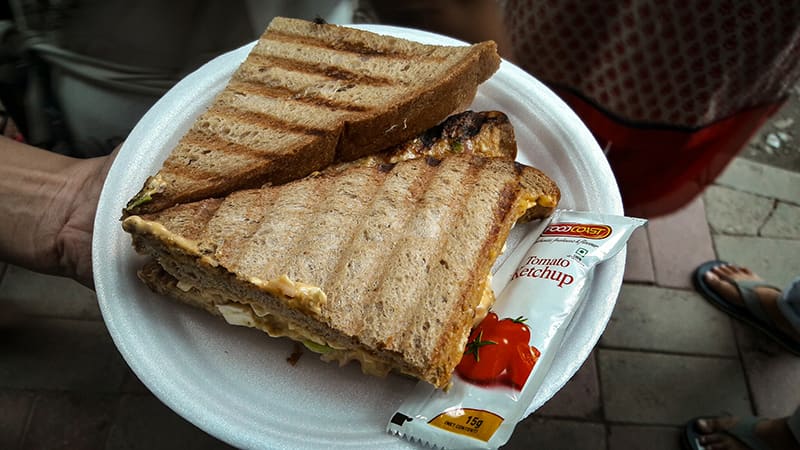 Their Paneer Tikka Sandwich is a great fusion dish, crunchy on the outside and creamy on the inside. Perfectly grilled brown bread stuffed with an assortment of chopped veggies, cheese and superbly flavoured chunks of paneer tikkas left us awestruck and craving for more. The taste and the blending of flavours from rich to tangy and salty, every zing was calling out to us. These beautifully charred and spiced triangles of happiness were fulfilling and yummy at the same time which made them the ideal on-the-go snack for times when you are in a hurry!
Price | 100
4. Paneer Kathi Roll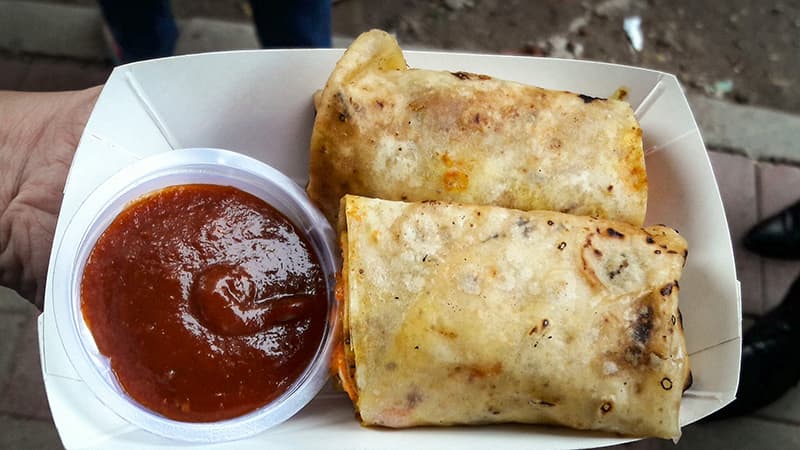 The Paneer Kathi Roll, we were informed, was one of their hot sellers and after having gorged on it, we know why. Cut up in two pieces and served with a spicy chilli sauce on the side, the sheer size of the rolls caught us off-guard. They were freaking hefty and full, we can tell you that! With the wrapping of a well-cooked parantha, the roll was crunchy yet soft and had a filling that oozed incredible flavours. It was loaded with spicy paneer pieces, onions, capsicums, tomatoes and a lot of sauces, all of which made for one heck of an eat. Reasonable price combined with ample serving make this the perfect meal for when you're broke!
Price | 80
5. Brownie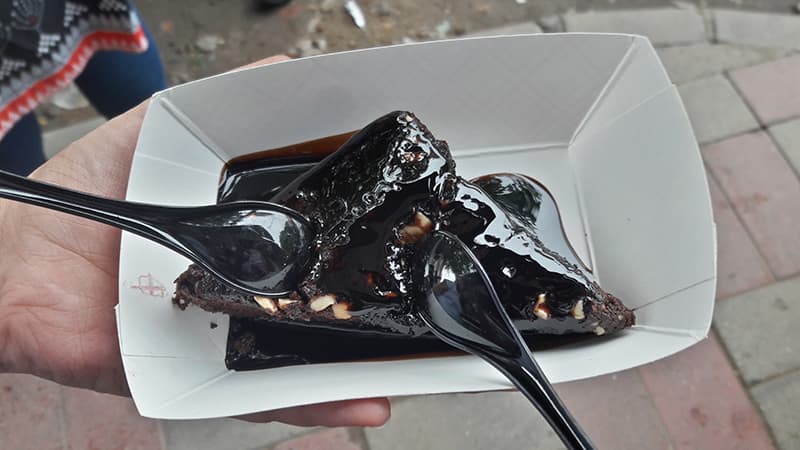 If you opt to eat their brownie right there, it's all the more fun because you can ask the uncle to heat it up for you and even get oodles of choco syrup added to it. We found it to be the perfect combination of sweet and chocolatey. The twist of walnuts on the top of the sugary treat is something we loved thoroughly. So, the next time you want to appease your sweet tooth, this is the place for you!
Price | 70
On the whole, it's just a fantastic eatery for you the next time you find yourself stuck in the middle of the market craving for quick snacks at reasonable prices. The location makes it very easy to find and the food is just finger-licking, so do make sure to drop by sometime!
Where | Mini Shop - 1-UB, Bungalow Road, Jawahar Nagar, Kamla Nagar
Call Them | +91 9811 059 502
Timings | 9 AM - 10 PM