Delhi
5 Things Like Yummy Singapuri Noodles You Can Wolf Down Under Rs 90 @ Foodies Cafe, Noida
If you're broke like every other college student and are hunting for a place that serves cheap but delicious food then Foodies Cafe is a fantastic option for you all to check out in Noida. Situated in Sector 75, Golf City Market, It offers a seating area and could work as your evening hangout spot. Out of various options on the menu ranging from noodles, chill potato, rolls, sandwiches, momos and drinks - they have them all. Here's what we gorged on at this place, come, take a look!
1. FC Special Grilled Non-Veg Sandwich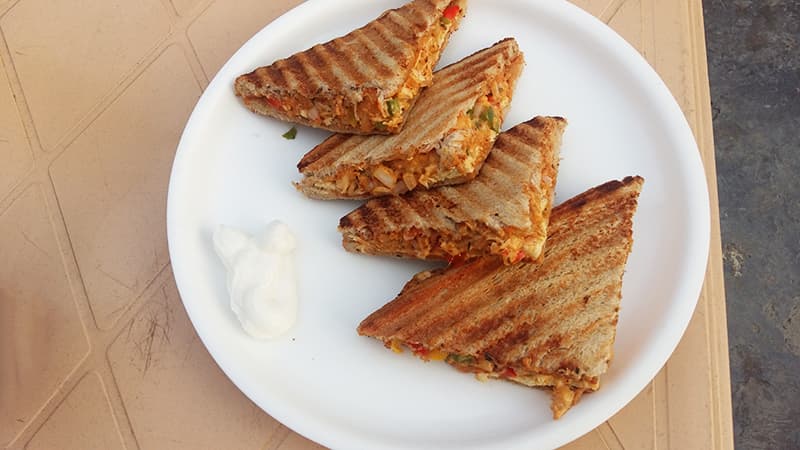 Sandwiches can make for an ideal breakfast, lunch or even dinner. We were told this was the most ordered item on their menu, so we decided to try it and now we know exactly why it's so loved. We were presented with 4 mouth-watering grilled chicken sandwiches on a plate with mayonnaise on the side. Copious amounts of bite-sized chicken pieces and veggies were stuffed inside those beautifully crispy slices of brown bread. This snack is something you all gotta try!
Price | Rs 89
2. Chilly Potato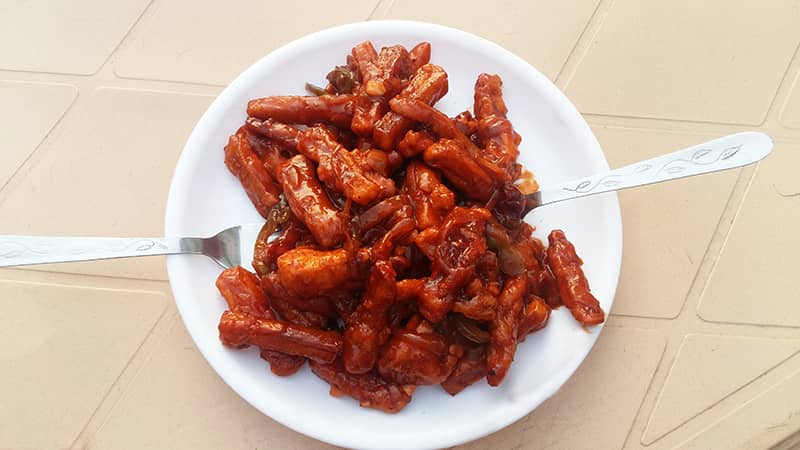 Delicious and saucy chilli potatoes are a youth favourite, no doubt, so there's no way we couldn't have order this dish. This Indo-Chinese snack that we had here would make for a terrific casual munch or side dish. Those crunchy potato slices were splendidly slathered in all the yummy sauces and we polished them all off in no time. At such a cheap price, you get a plateful of potato paradise here!
Price | Rs 50 Onwards
3. Chicken Roll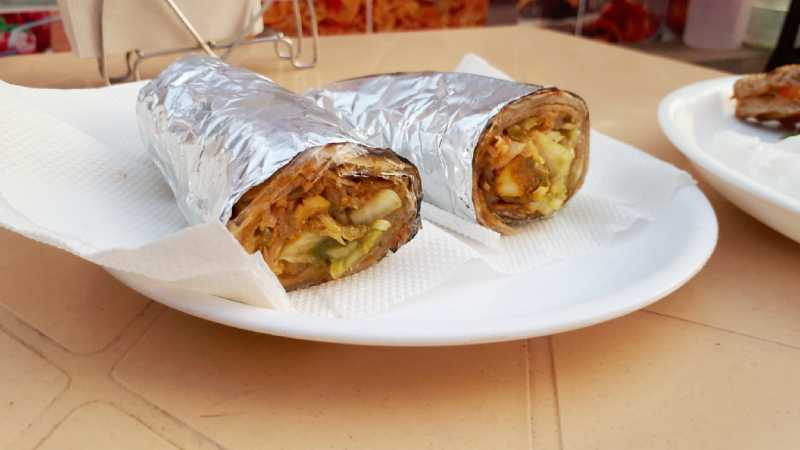 Unlike many rolls you get at other places, the Chicken Roll at Foodies Cafe was extremely filling. It had big chicken pieces nicely marinated and cooked to perfection, all rolled up in a tawa roti. Sounds fairly simple, doesn't it? But let us assure you, it was anything but. It burst with flavours and felt like an extravaganza in our mouths. This snack is affordable and easy to carry, so, just grab it whenever hunger pangs strike you!
Price | Rs 60
4. Singapuri Chowmein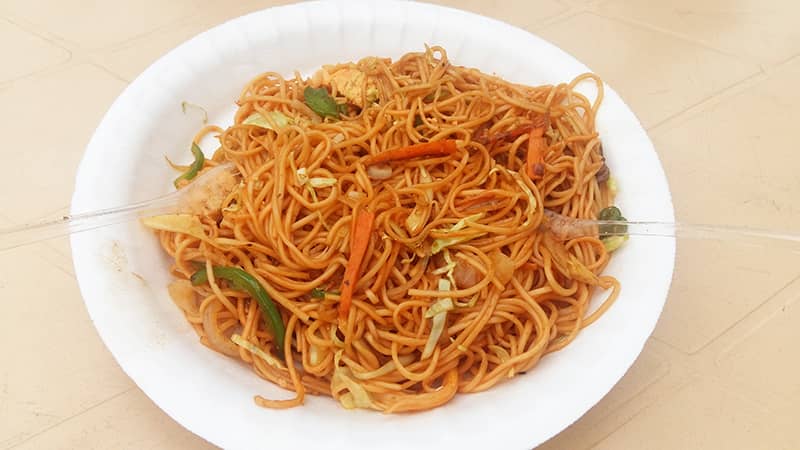 Eating a plate full of noodles with even the tiniest discipline sounds like an impossible feat, especially when they're delightfully tasty and their Singapuri Chowmein was just that. The noodles here were comparatively thinner than the traditional ones you get at other places which we liked a lot as they held a lot more flavour. They were aptly spiced, with the balanced combination of tangy and sour. We can't wait to wolf them down again and advise you to try them too!
Price | Rs 70 Onwards
5. Masala Maggi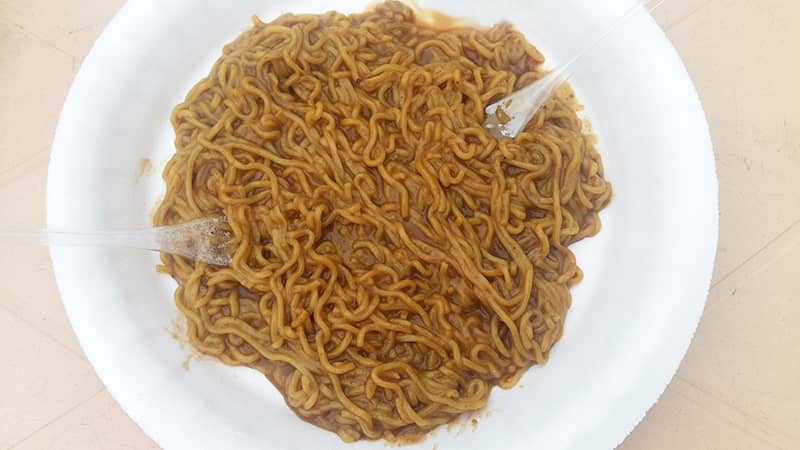 Maggi has gone from being a quick fix to tackle those unexpected bouts of hunger of kids to finding a place in the street food pantheon of India. It is the ultimate comfort food. After having gorged on all those heavy delights, we wanted to conclude our gastronomical journey at this eatery with some nostalgia and our childhood favourite snack. Their Masala Maggi was surprisingly exactly how we like it, spicy with just a little bit of thick gravy. If you're a Maggi fan, which we know you are, you surely gotta have this item here!
Price | Rs 29
Although Foodies Cafe is a modest little roadside eatery, we were absolutely content with their level of service and food quality. So, we recommend you come here and devour scrummy food that won't hurt your pockets!
Where | Foodies Cafe - Kiosk 3, Golf City Street Mart, Sector 75, Noida
Meal For Two | Rs 250
Call Them | +91 8377 991 147
Timings | 11 AM - 11 PM