Delhi
5 Things Like Spicy Garlic Bread, Tandoori Pizza & More To Hog On @ Cheesilicious, Ganesh Nagar
Biggest of surprises always come in smallest of packages and this goes true for a lot of small cafes out there trying to make it big in the city where an eatery opens and closes nearly every week. On the recommendation of a friend, we decided to check out Cheesilicious in the lesser known area of East Delhi called Ganesh Nagar.
This joint turned out to be something we'd not imagined. It was a room turned into a makeshift eatery with one table earmarked for customers and another for the owner to take orders. Turns out, this place does business only by takeaways and home deliveries. So, we revved up our car for the air conditioner, placed our orders and enjoyed some of the most cheesy yet economical delicacies in this part of Delhi. Read on to find out what all we feasted on here!
1. Tandoori Paneer Pizza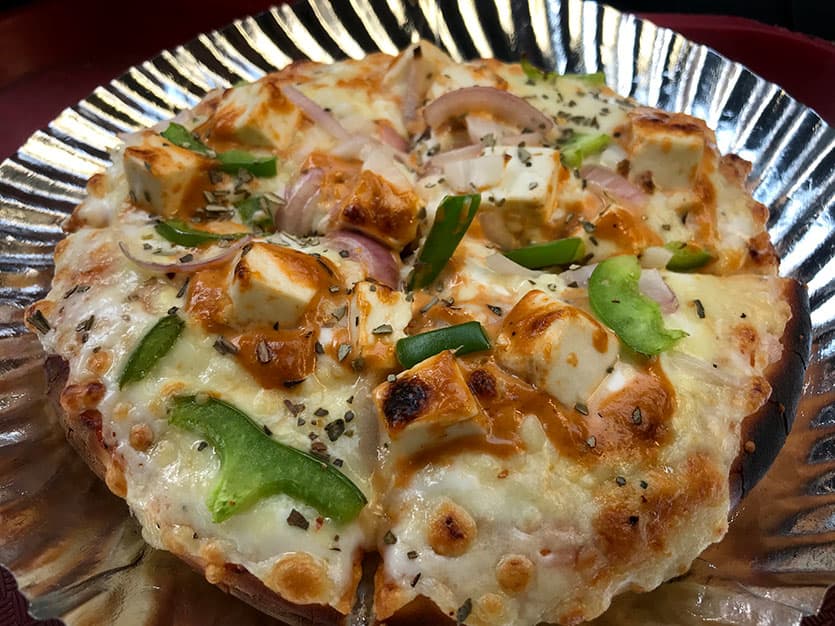 The most striking thing about this place is that it has as many options for pizza as you could possibly imagine. They have an entire pizza section devoted just for paneer delicacies and out of the lot, we decided to go with their Tandoori Paneer Pizza which according to the owner was the best seller. The dish was actually just a regular pizza one would generally find at street side outlets but the level of cheese infused in it made it stand out. Calling all cheese lovers to hit this place up and order this beauty now!
2. French Fries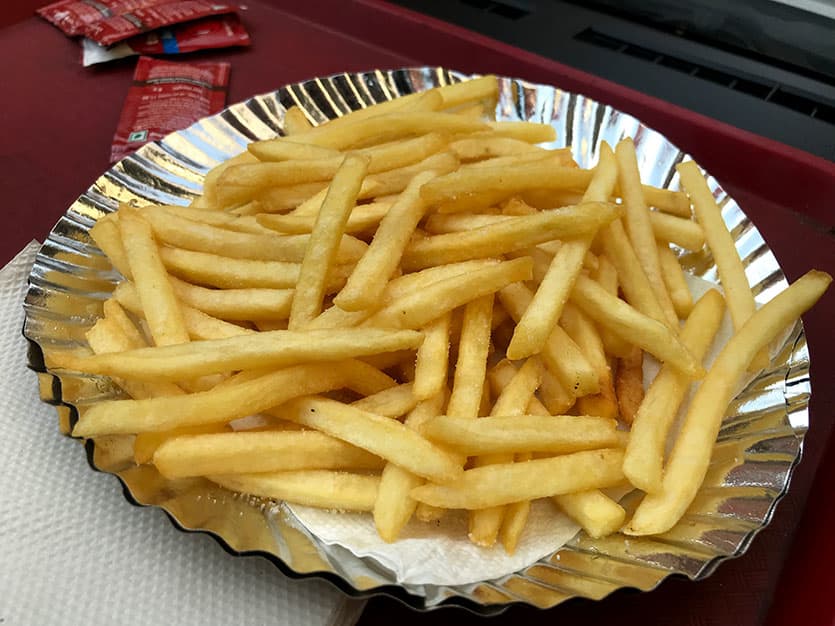 When the overdose of cheese hit us, it got us thinking about ordering something devoid of the heaviness and in their fries we sought comfort. Just plain fried crispy french fries and we loved them to no limits. We also wanted to gorge on their Masala Fries but they were out of stock. In case, you all were wondering what to have as side here, then these two options should be your priority!
3. Veg Spicy Garlic Bread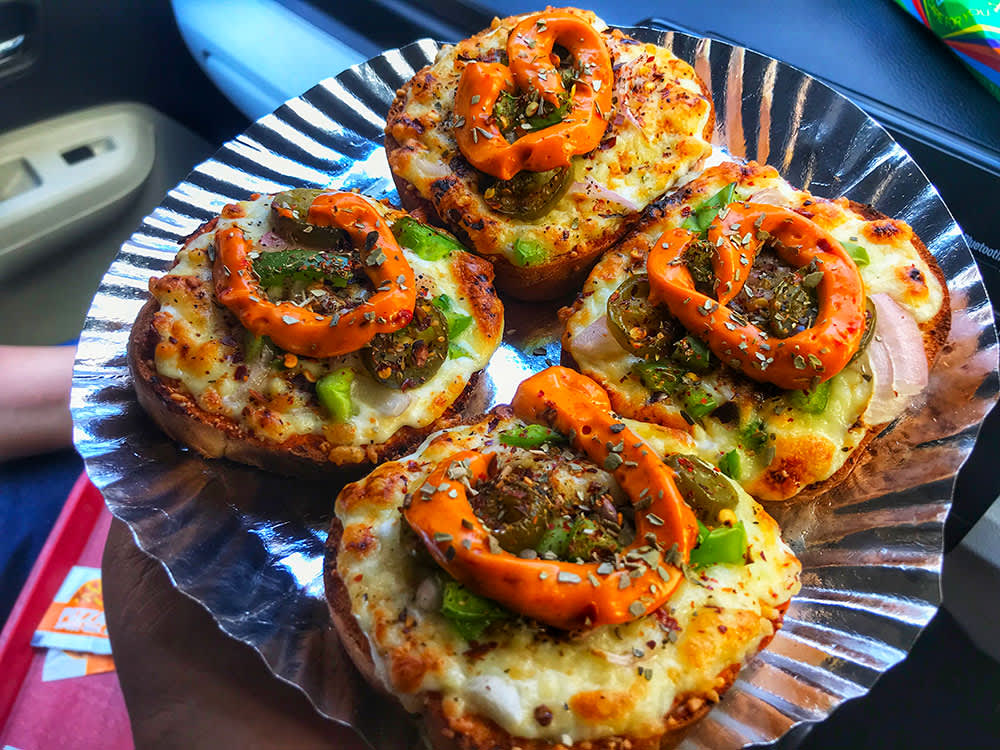 There are three variants of garlic breads that these people do and we went with the one we found most appealing. This dish comprised round and perfectly cut garlic bread pieces served to us with veggies toasted to perfection and plated with tandoori mayo. It was a treat to the eyes, as well as to the taste buds. But if you're not a veggie kinda guy, then their simple Cheese Garlic Bread is your best bet!
4. Grilled Sandwich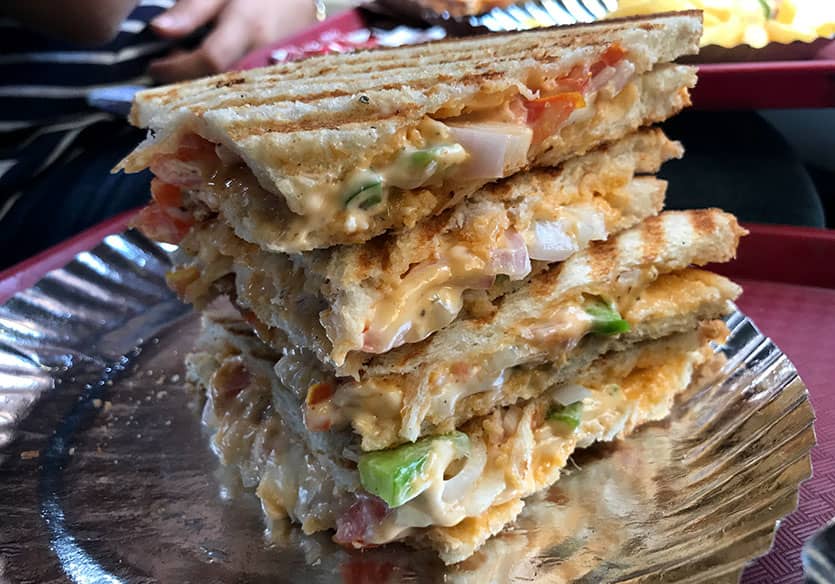 Next, we decided to go with something basic, so we ordered their staple Grilled Sandwich which came loaded with an assortment of veggies mixed in sauces, although it rendered the sandwich a little sweet for our liking. But considering the prices they offer their food for, this might still be a steal for everyone hogging at Cheesilicious. You can even ask the owner to customise the sandwich to your liking, so, go ahead and feast on it without worries! 
5. Red Sauce Pasta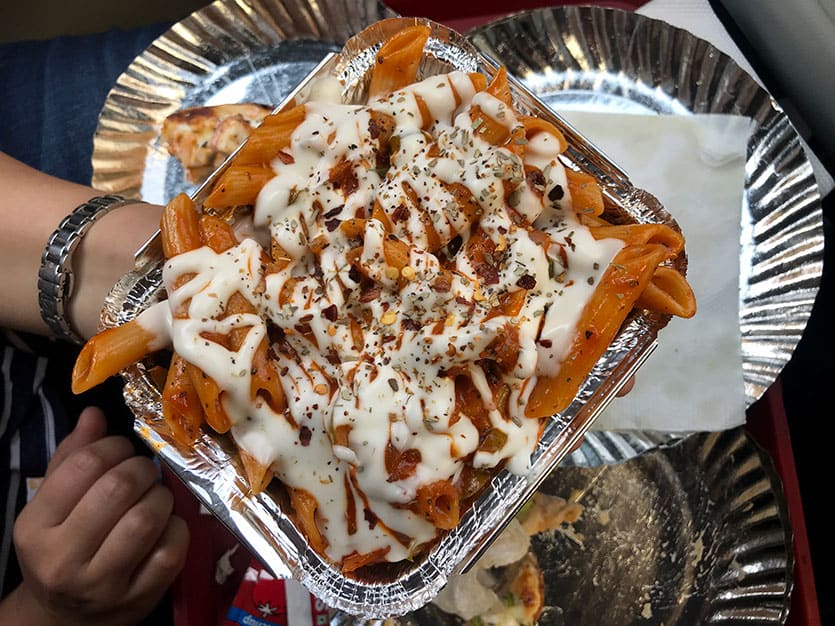 We were initially confused between the different variants on offer but boy, our eyes thanked us for going with the Red Sauce Pasta. The container came all dripping with cheese and we couldn't wait to dive deep into the flavours of this delicacy. However, like every small establishment, the pasta was prepared using tomato sauce giving it a distinctively sweet aroma and texture. If you're not a fan of it, like us, then we recommend you go ahead and miss this one but hey, it sure was Insta-worthy!
Although this place is not without its share of faults but for everything cheesy, all vegetarian and most economical prices out there, Cheesilicious is the place to head over to for your casual evening snacks!
Where | Cheesilicous - C59A, Gali No 5, Ganesh Nagar I
Call Them | +91 9873 042 196
Meal For Two | INR 250
Check Out Their FB Page | https://www.facebook.com/cheesilicious/