Delhi
5 Things Like Rajma Chawal & Malpua Starting At Rs 25 We Tried In Nehru Place
If you thought South Delhi is all about chic, fancy restaurants and cafes then you couldn't be more wrong peeps! This part of Delhi also boasts of some affordable, yummy street food that'll surely get your tummy growling! 
So, amidst the cheap techno shops and really awesome sauce places to eat, we took another trail down the streets of South Delhi and this time we went to every Dilli waala's jugaad market - Nehru Place! And boy, we were surprised to find some really lip-smacking and finger lickin' food. Check out the awesome delicacies we tried here! 
Sona Sweets Sri Udipi Restaurant
Crowded even after the lunch hours - Sona Sweets Sri Udipi Restaurant was recommended to us by everyone at Nehru Place. There are 3 Sona Sweets in Nehru Place and we went to the one is Saraswati House. The snack counter was enough to get us drooling! Here's what we tried there. 
1. Paneer Dhokla
 
We ordered the Paneer Dhokla and it was the best decision ever! The Dhokla was like a multilayered dhokla sandwich, garnished with shredded carrots. The colourful dhokla looks pretty and tastes heavenly. One bite of it and you'd surely experience #Foodgasm! Served with a red and a green chutney, this dhokla was sour, sweet and juicy. It was super yummy and we couldn't stop from ordering another plate for ourselves *wide grins*. 
Price | Rs 37
2. Sev Puri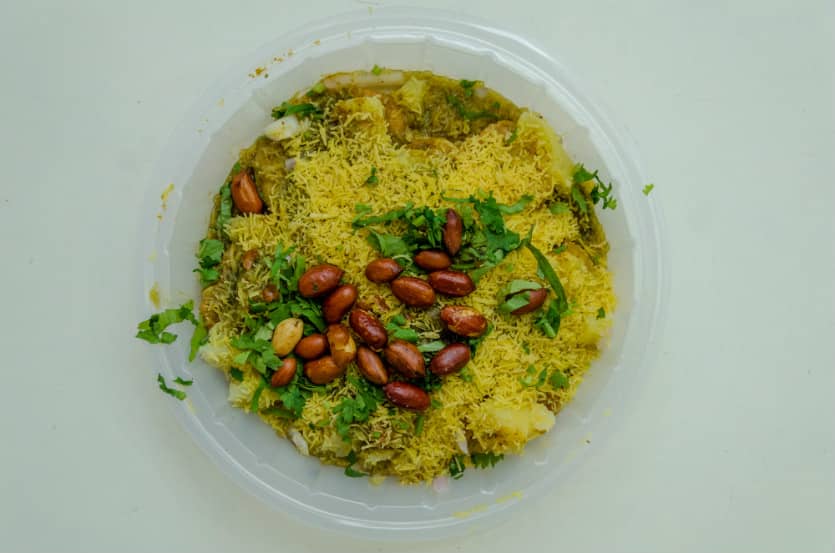 With contrasting hues of yellow, green, red and brown, this sev puri looked like an exciting adventure. It heightened our expectations that was instantly lowered from the very first bite! With exciting textures of sev namkeen, puri and groundnuts along with mashed potatoes, this sev puri could have been helluva delicious snack but sadly that wasn't the case. The only flavourful thing in the chaat was groundnut. We'd say give this one a miss, for sure! 
Price | Rs 40
3. Malpua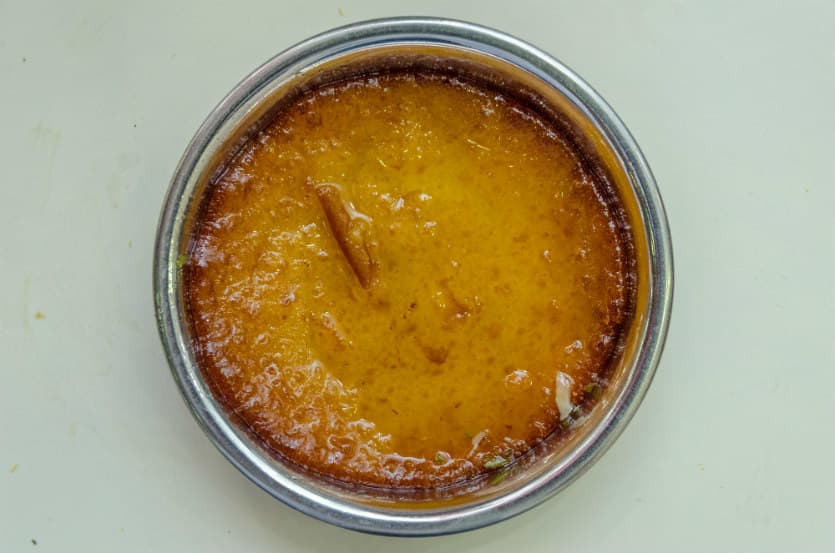 We couldn't really leave a sweet shop without hogging on something sweet, now could we? We stopped to eat the desi version of pancake, our very own Malpua. Perfectly fried and beautifully infused with cardamom and saffron, it was a delight eating the Malpua. It brought back a lot of childhood memories. We'd say, all ya lovelies with a sweet tooth, do try this out!  
Price | Rs 25
Location | Sona Sweets Sri Udipi Restaurant - G-3, Saraswati House
New Punjabi Khana
Located in a sweet spot where it is visible to everyone, New Punjabi Khana looks like any ordinary dhaba in the street. What's not ordinary is the food that this place serves - it's that amazing! The place was bustling with people, all lined up to order their yummilicious food. You need to head to this place if you're craving some ghar ka khana. 
4. Rajma Chawal with Lassi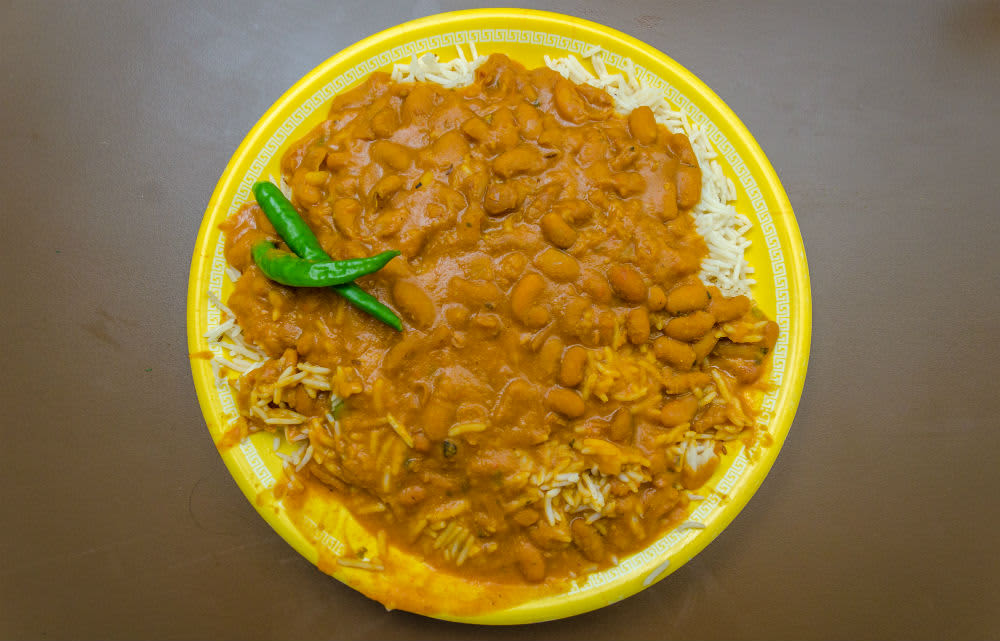 We tried their famous Rajma Chawal and we were definitely impressed! The Rajma's gravy was rich, spicy, thick and the rice was well cooked. You could smell the fragrance of the spices really well in the rajma. Simple dish with a lasting impact is what this Rajma Chawal was all about. 
We paired this dish with some thandi thandi Lassi. It was sweet but the rose essence made it sweeter. Out take- don't give it a miss! 
Price | Rajma Chawal- Rs 70
            Lassi- Rs 35
Location | New Punjabi Khana - G-7/35-36, Aggarwal Bhawan
Rajshree
5. Lemon Rice
We ended the trail with super delicious and tangy Lemon Rice at Rajshree. Served in an authentic South Indian way – on leaf, we relished every bit of this dish! Flawlessly cooked rice with a kick of sourness in every bite, it was blissful. You'd feel a burst of flavours on your taste buds with these rice. 
The little scrumptious surprise were the groundnuts in the dish. The rice was served along with a papad, sambhar and coconut chutney. The sambhar was tangy and had a good chunk of veggies, making it all the more yummy. The coconut chutney was an added bonus to this amazing dish! Do give this lemon rice a try, you're defo gonna love it! 
Price | Rs 70
Location | Rajshree - G-4, 44, Dinaar Bhawan Satyam Cinema
So, the next time y'all at Nehru Place, check these places out, you're foodie soul will definitely thank us!