Delhi
5 Things Like Masala Potato Sandwich & Dimsums To Try Under Rs 100 @ Jal Vayu Vihar Mkt, Noida
This busy market in Noida in all its glory presents to us all some great options for street shopping which includes tops, culottes, kurtis, palazzos & many other things as well. Along with that, this place is known for its amazing options to eat from, too. So, to make it easier for you and your pals, we've picked and tried some items which you ought to try whenever around here. Come, check them out!
1. Chilly Paneer Tikka Roll @ Hunger's Hub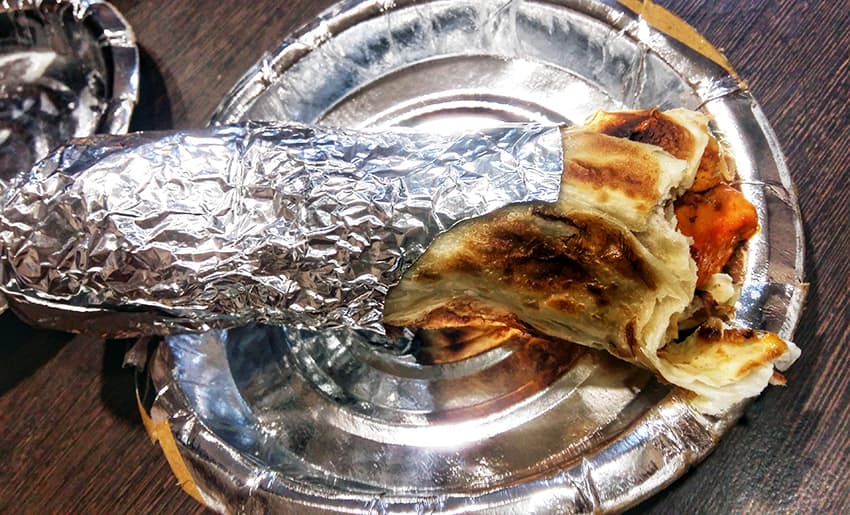 This place is seemingly popular for its rolls and we now know why. Choosing from an impressive variety, we picked out their Chilly Paneer TIkka Roll. From the first bite on, we couldn't stop appreciating its goodness. Huge cubes of paneer, tossed with vegetables and a tangy sauce, all rolled up in a perfectly cooked roti, was an absolute delight to have and we totally recommend it!
Price | Rs 80
2. Classic Chicken Patty Burger @ Chef's Box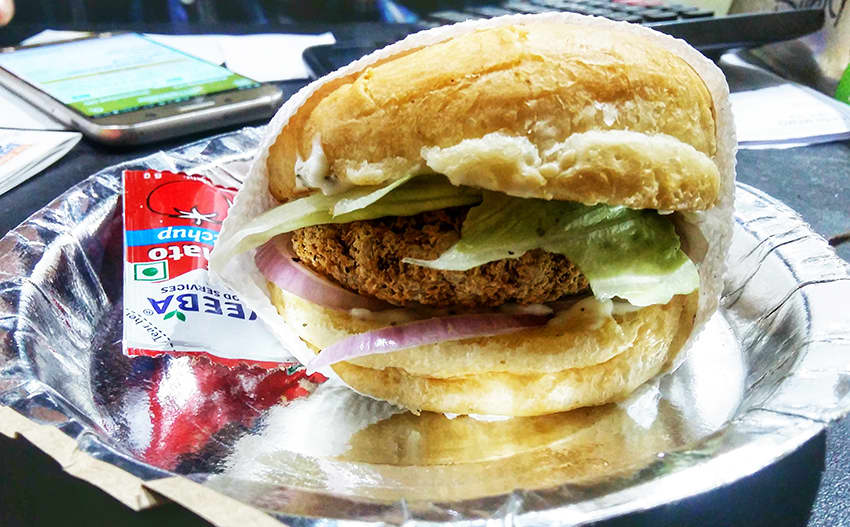 Burgers have always been among our favourite fast food, be it any flavour or filling. But the classic chicken patty never goes out of style and this place has hit the nail right on its head in terms of this loved snack's taste. A mouthful is enough to realise its deliciousness. The tangy orange sauce was a winner and amplified its taste to another level. There's no way you can come to this market and not try this great nibble!
Price | Rs 90
3. Chicken Momos @ Hunger's Hub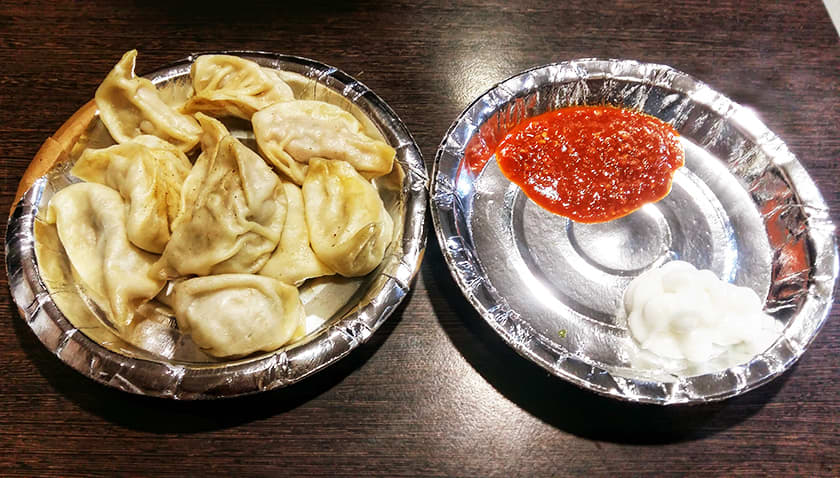 This plate of 12 momos, cooked to perfection, was an absolute pleasure to our taste buds. With red chutney and mayonnaise on the side, this dish becomes even better. Amply filled with delicious chicken stuffing, this plate of momos filled our hearts with joy. Try it and you'll polish them all down within seconds!
Price | Rs 80
4. Mumbai Masala Potato Sandwich @ Chef's Box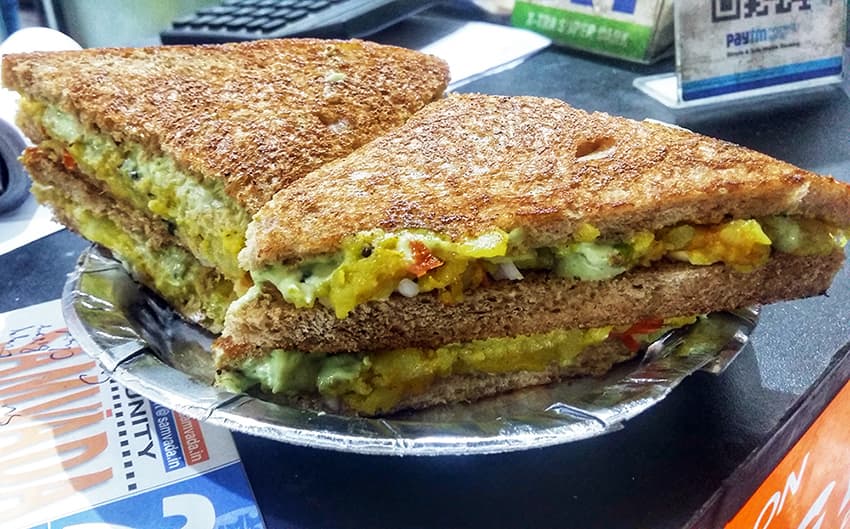 Grilled potato sandwiches are the choice breakfast of many. These light eats are very popular in Mumbai, where their stalls can be found outside schools and colleges. They're known for their spicy mashed potato stuffing topped with veggies, spiced up a notch on taste and flavour with the green chutney and chaat masala & then, finally grilled or toasted. This place brings to you the exact same taste, right out of the stalls of Mumbai. Don't believe us? Try them out for yourself!
Price | Rs 90
5. Golgappe @ An Unnamed Stall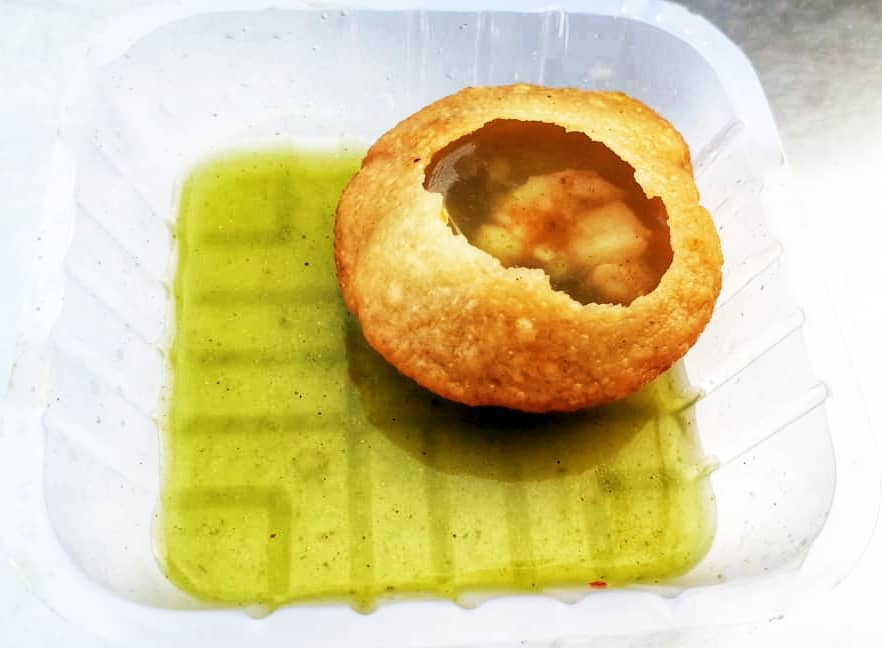 Can we ever go to a market and NOT visit the local chaatvala? No, absolutely not! So, it was only mandatory that we have golgappas here. The jaljeera pani left us craving for another plate which we did gorge on, quite unabashedly. Golgappas are the ultimate street food and you just can't ignore them whenever you're in mood for something spicy!
Price | Rs 20
Jal Vayu Vihar Market is fast becoming a hub for tasty, cheap & amazing street food. So, bookmark this for you absolutely can't afford to miss out eating here, trust us, you'll be thanking us later!
Where | Jal Vayu Vihar Market - Sector 25, Noida