Delhi
5 Things Like Maggi Pasta, Pink Lemonade & More Starting @ Rs 60 We Tried Here In North Campus
Hanging out after college hours accounts for some of the most precious memories in our lifetime. And what better place to be at with friends, than Little Hut at North Campus. 
It's a small shop located at a crossroad near two very renowned colleges of the campus and is abuzz with students all the time. Since this little place intrigued us, we decided to check it out and here's what we ordered!
1. Pink Lemonade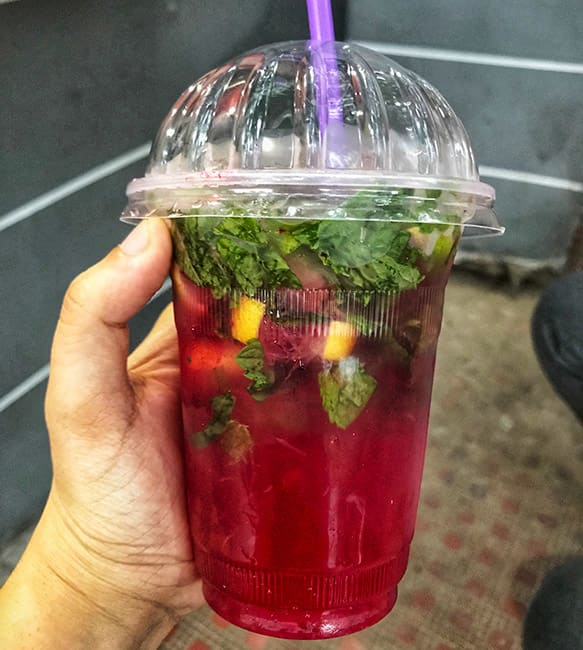 A blend of Sprite, rose syrup and mint, this drink is a perfect cooler for this summer. The flavour is amazing and refreshing to the last sip. The deep pink colour of the drink may fool you into thinking that it's very sweet, but the taste was a perfect balance of sweet, salty and bland. The mint leaves added a zest of cold to the overall delightfulness of every sip. Try this one out on a scorching summer day and you'll thank us!
Price | Rs 60
2. Brownie (Coffee)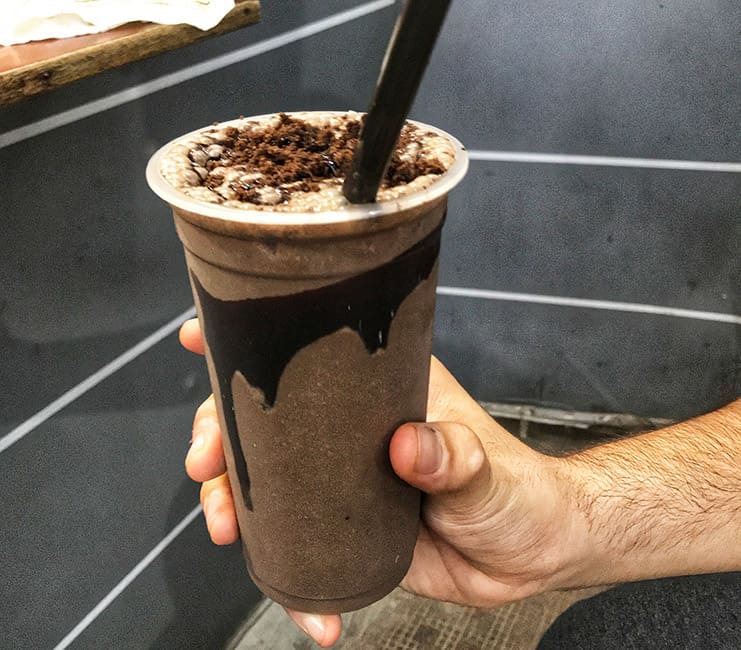 Where do we even begin for this one? It was so dense and rich that it's almost impossible not to scream internally with joy. The glass was lined with chocolate syrup, drizzled to coat the inside, before the creamy drink was poured into it. The texture of the drink wasn't smooth because of the brownie. Shreds of cake and coffee were blended together to incorporate the exotic taste till the last sip. The drink was topped with brownie crumbs to seal this perfect chocolaty beauty. A must-try for all chocolate lovers out there!
Price | Rs 80
3. Little Hut Burger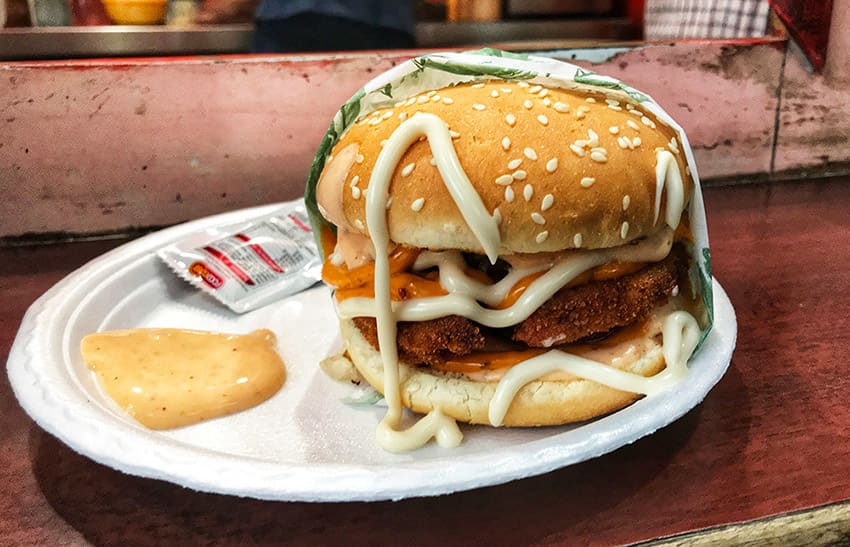 This was a speciality of the shop. Along with other ingredients, the secret sauce added to the burger, was a hit. The layers of double patty, a cheese slice, melted cheese sauce along with lettuce on top, just disintegrated into awesomeness and bursts of flavours the moment we took the first bite. Served with a mixture of mayonnaise and ketchup on the side, the burger appeared to be freshly made for us. We don't know what that secret sauce was, but we want more of it, and you will too!
Price | Rs 80
4. Cream Cheese Pasta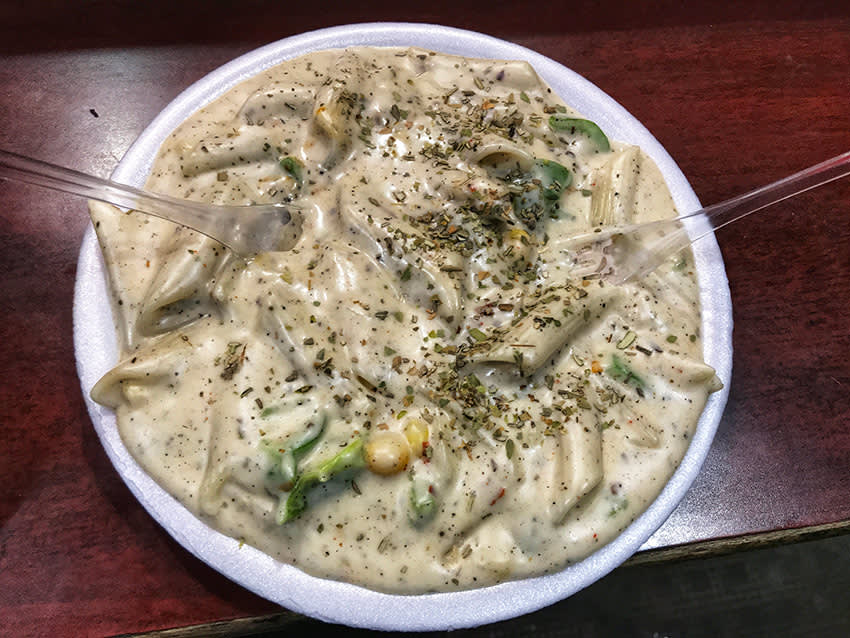 If you're a fan of mayonnaise white sauce, this is the perfect option for you. The penne, pieces of juicy capsicum and corns, everything was cooked to perfection. The bell peppers were sweet to taste and the corns, succulent. But the oregano added was the ingredient that transformed this dish from amazing to perfect. The sauce was gooey and seasoned brilliantly. If anything, it was one of our favourites on the menu! 
Price | Rs 70
5. Maggi Pasta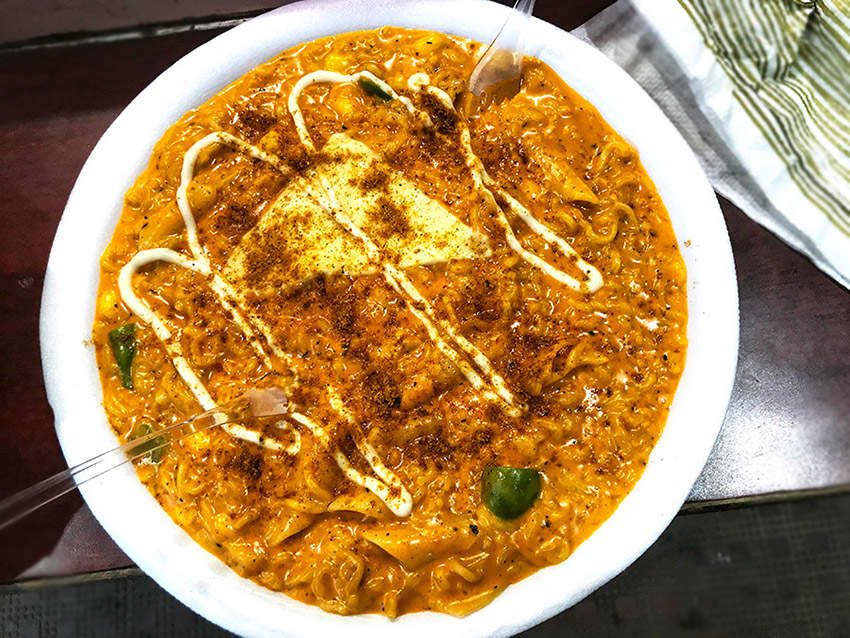 The fact that this dish exists is enough reason to visit this eatery. The combination of penne, noodles, pasta sauce and mayonnaise is worth drooling over. It was thick, creamy and dripping with flavour. Topped with a slice of cheese and cream sauce, the combination tastes even better than it looks, trust us. It was a treat even in the hot weather, don't believe us? Try for yourselves!
Price | Rs 70
Overall, this place is a small packaged treat for anyone who wants a light snack. The ingredients were very fresh and the place, hygienic. The quality of the food and presentation is surprisingly good, given how small the shop actually is. There's no way you'd want to miss out on trying it's menu at least once… or twice… or thrice… or maybe until you start hating yourself for eating so much!
Where | Little Hut - Near Miranda House, North Campus, DU
Call Them | +91 7840 853 123
Timings | 9 AM - 9 PM (All Days)