Delhi
5 Things Like Chole Bhature & Kachori Starting @ Rs 20 To Devour Around Noida Sec 18 Metro Station
Noida sector 18 is undeniably one of the busiest metro stations. Exit from gate number 1 and you'll step into Atta Market, a haven for all things to shop. From bridalwear to utensils, from footwear to books, there's hardly anything you won't find here. Gate number 2 takes you to sector 18 market and numerous malls like DLF Mall of India and Gardens Galleria. But as we're always on the lookout for cheap and tasty roadside meals, here's a list of all things yummy that we spotted here. Take a gander!
1. Kulhad Lassi @ An Unnamed Roadside Stall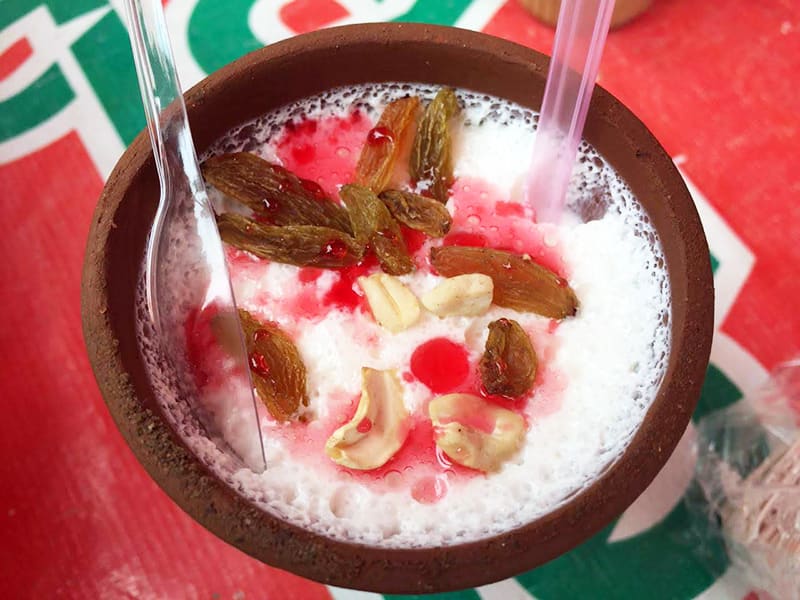 Tall kulhads filled to the brim with thick creamy lassi is our favourite beverage to beat the scorching summer heat. We found a tiny stall selling this yummy beverage near Noida sector 18 metro station. Topped with a rich layer of malai, dry fruits and nuts, this drink gave us great value for money. Y'all should definitely try it!
Price | Rs 40
2. Paneer Tikka Roll @ Khan's Kathi Rolls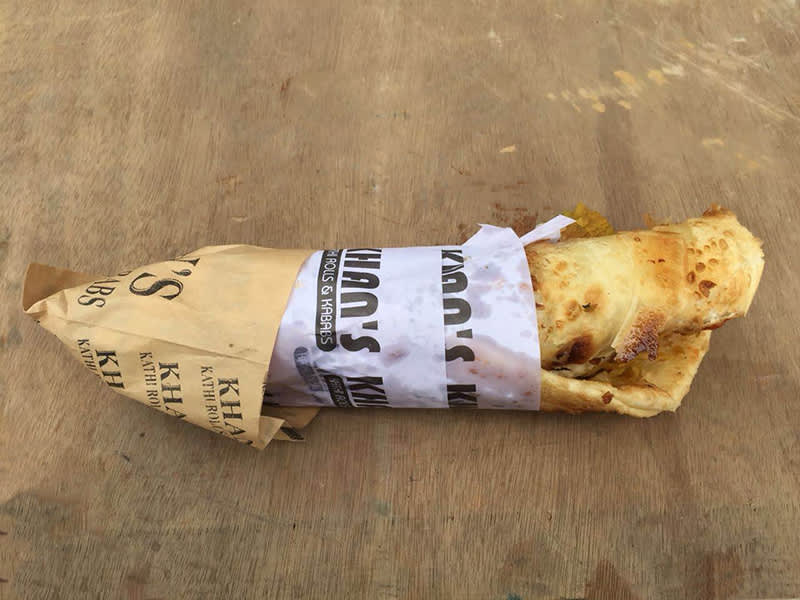 We Delhiites love our rolls and we just can't seem to get enough of them. We found a little shop, Khan's Kathi Rolls serving delish rolls, Chinese dishes and kebabs. We had their yummy Paneer Tikka Roll, which was stuffed with big chunks of paneer, onion and a yummy sauce. We relished every bite of this scrummy item and will certainly go back super soon to try their biryani and kebabs as well!
Price | Rs 80
3. Chole Bhature @ Gulati's Punjabi Swad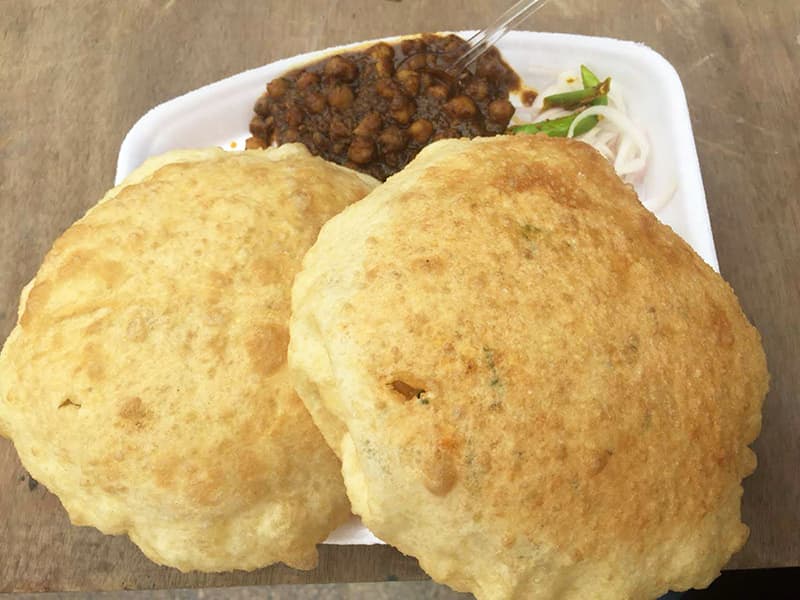 We never say no to spicy chole with hot and fluffy bhature. And when we found this delicacy in this area, we dove right in. The piping hot Chole Bhature at Gulati's Punjabi Swad served with a spicy green chutney and chopped onions, left us feeling full and satisfied for a long time and recharged us for our shopping spree afterwards.
Price | Rs 50
4. Litti Chokha @ An Unnamed Roadside Stall
We tried this authentic Bihari dish right next to the metro station and we gotta say, we weren't disappointed. Litti was a dough ball made from whole wheat flour and stuffed with sattu (roasted chickpea flour) mixed with garlic, ginger, onions and other spices.The chokha was prepared with potato, tomato and brinjal mixed with red chilli sauce, coriander, mustard and ghee. Y'all must give it a shot ASAP!
Price | Rs 30
5. Kachori Sabzi @ Balaji Khasta Kachori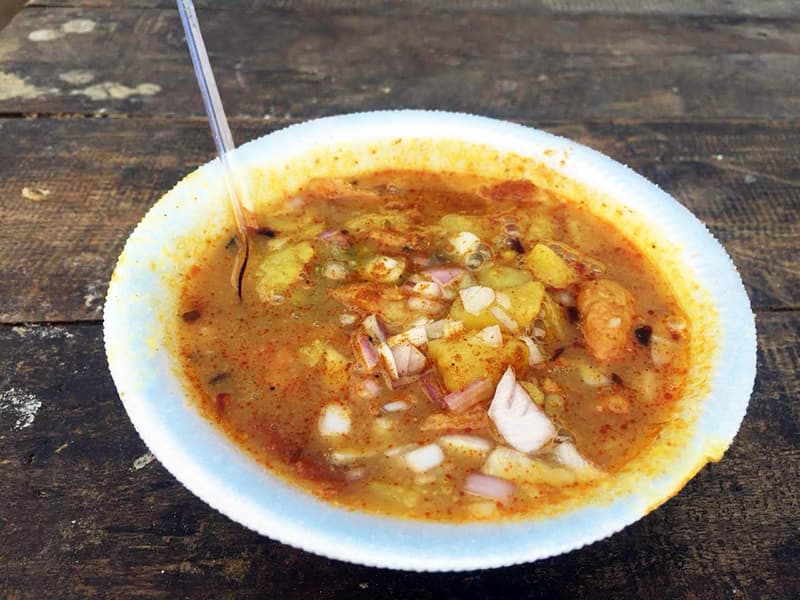 The delectable combination of crispy golden fried kachori with tangy & spicy aloo sabzi is one of our favourite street foods. The kachori and aloo sabzi topped with a piquant chutney and chopped onions makes for a yummy snack. Don't measure the calories, measure how big your smile is after you gobble a plate of this amazing dish!
 Price | Rs 20
So, we say, do take some time out of your busy lives and try out these awesome sauce dishes that'll make your tummies as well your wallets happy!