Delhi
5 Things Like Aloo Tikki Burger, Grilled Paneer Tikka Kulcha & More We Tried @ Sector 34, Noida
Noida is fast becoming the hub of all foodies with a wide variety that caters to every type of gentry. We decided to visit its fragmented sector 34 market that provides endless options of wholesome street food if you're looking for some casual snacking or just a place to hang out with your pals. Here's a list of things we tried, check 'em out!
1. Golgappe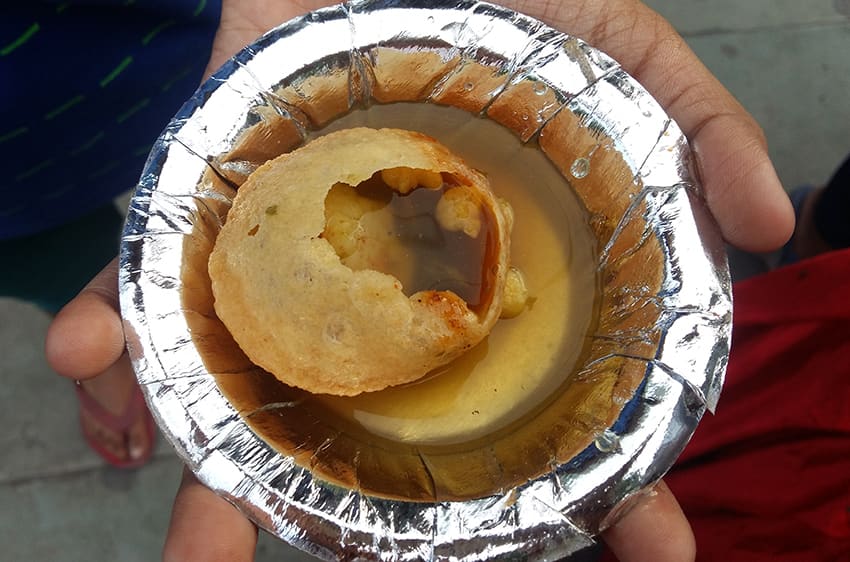 Talk about street food and not mention golgappe? What sort of conversation even is that? Delhi's go-to street food, you all know we just had to give this one a try and boy, were we glad? Perfectly crispy, loaded with mashed potatoes, meethi chutney and then filled to the brim with the teekha paani, this one took us straight to the gastronomical heaven. It was packed with flavours and we couldn't help but gobble down each, as soon as it touched our plate!
Price | 20
2. Crispy Aloo Tikki Burger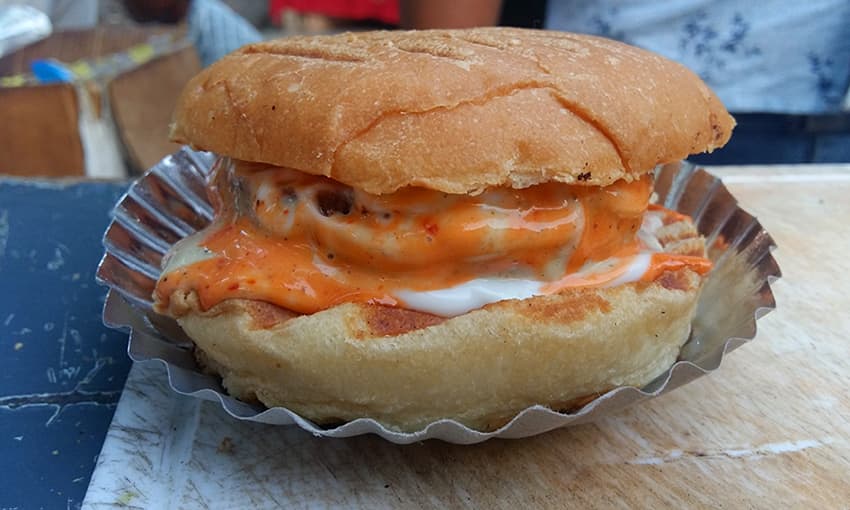 Who doesn't like a good-looking, flavour-popping, taste-rocking burger? We sure do and this one was all that and more! A crunchy aloo patty, tucked between 2 soft and grilled buns, packed with mayo and other delicious sauces, is what awaited us. And the best part was that it was every bit as tasty as it was beautiful. A perfect munch for lazy evenings with your buds!
Price | Rs 30
3. Chicken Roll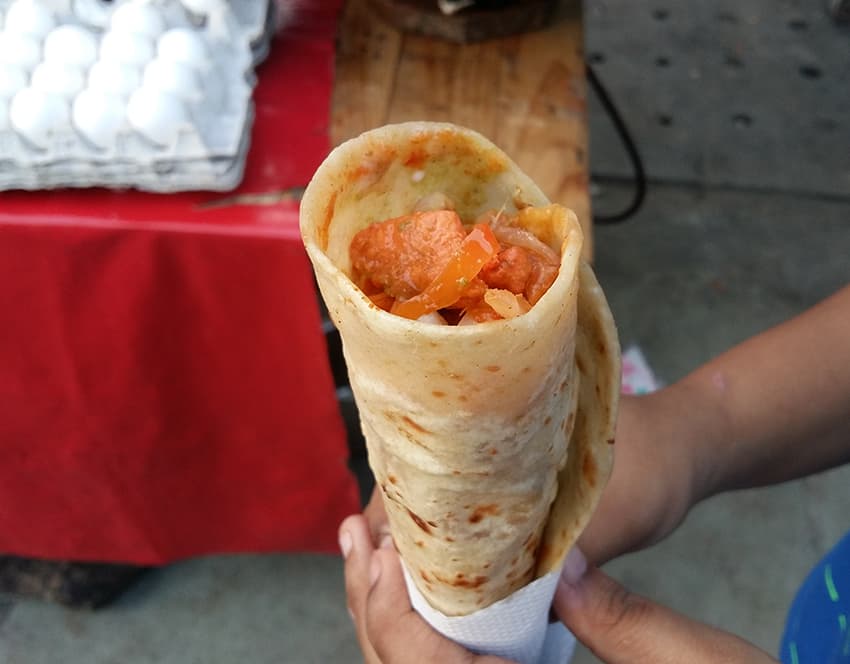 Oh, this one was an absolute beauty! Copious amount of bite sized chicken pieces, tossed with an assortment of sauces, some vegetables and then rolled up in a tawa roti, it's taste calls to be tried to be believed. Don't just read and drool, go get it!
Price | Rs 50
4. Chicken Momo Fry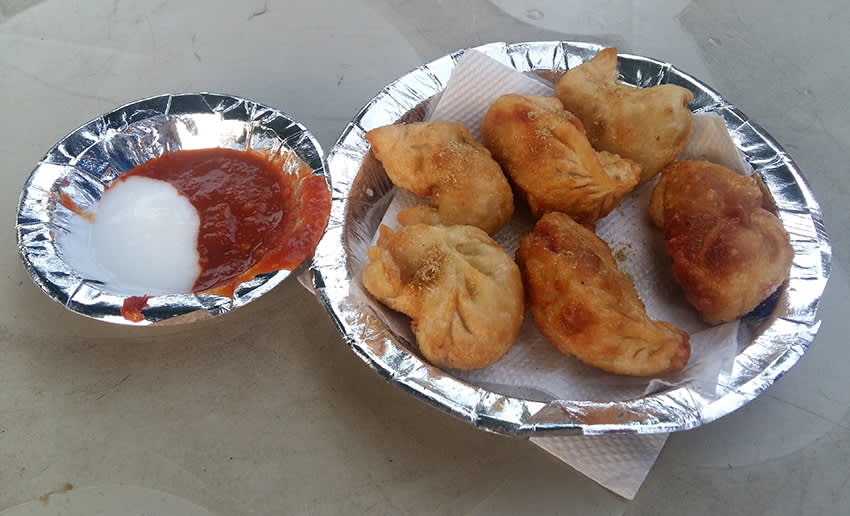 Our assumed data and sure -to-be-pretty-accurate data suggests that over 95% of the youth in the city love momos and the equally divided population amongst them loves either steamed or fried. The deep-fried momos here, served with the legendary burn-your-mouth-spicy momos sauce, mayo and lastly, sprinkled with chaat masala on top, is definitely worth a try!
Price | Rs 30 Onwards
5. Grilled Paneer Tikka Kulcha
Now, this ain't your regular kulcha, for it's abundantly stuffed with deliciously marinated paneer slices, little diced vegetables, other spices and mixed with a tangy sauce, which oozed out from every corner of the item the moment we bit into it. You can't claim to know kulcha, if you haven't tried this special version of it yet!
Price | Rs 50
Extremely affordable and delicious item on offer here, this market deserves a visit whenever you're in the area. So, come over and knock your worries down with all the lip-smacking food to lighten up your mood!