Delhi
5 Cool And Fun Activities To Do APART From Shopping @ The Grand Venice, Noida
Now that winters have finally begun, we're sure your kids are breathing down your necks to plan a new outing every other day, right? Not that they can be blamed, but who would wanna leave the comforts of their cosy rooms behind and venture out to brave the chilling breeze?! Our safest bet is a trip to the mall and we have found just the place where you need to be this winter - The Grand Venice, Greater Noida.
If you're wondering what's so special about this mall, then you clearly haven't been here yet! So scroll on to know what all you need to do, apart from shopping, while you're there.
1. Experience Venice With Gondola Rides Here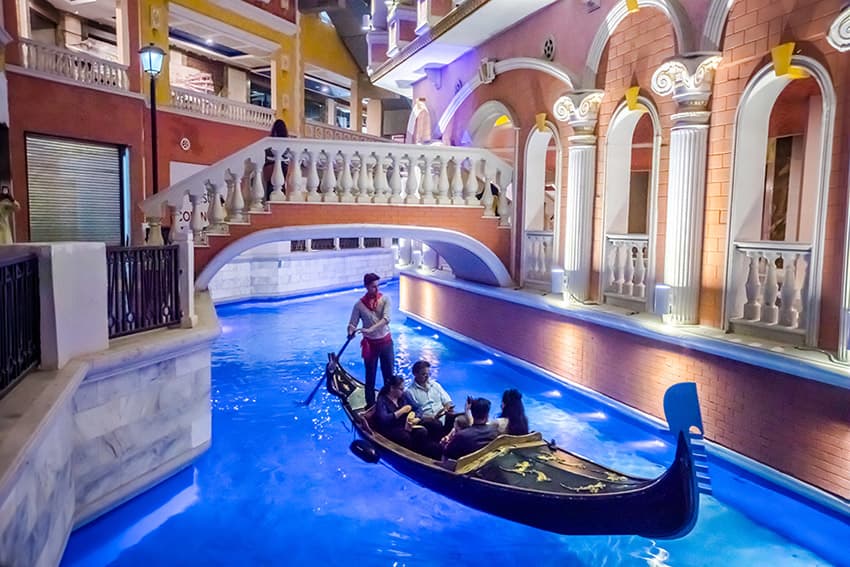 If you've been to The Grand Venice, then you already know how these guys have created a mini Venice here in Delhi with quirky gondola rides to take you around the mall. The ride, which accommodates up to 4 people, takes you on your Venetian adventure for about 8-10 mins. Come on by for Insta-worthy selfies!
Price Per Ride | Rs 250 (Weekday) & Rs 400 (Weekend)
2. Go Bowling @ Mastiii Zone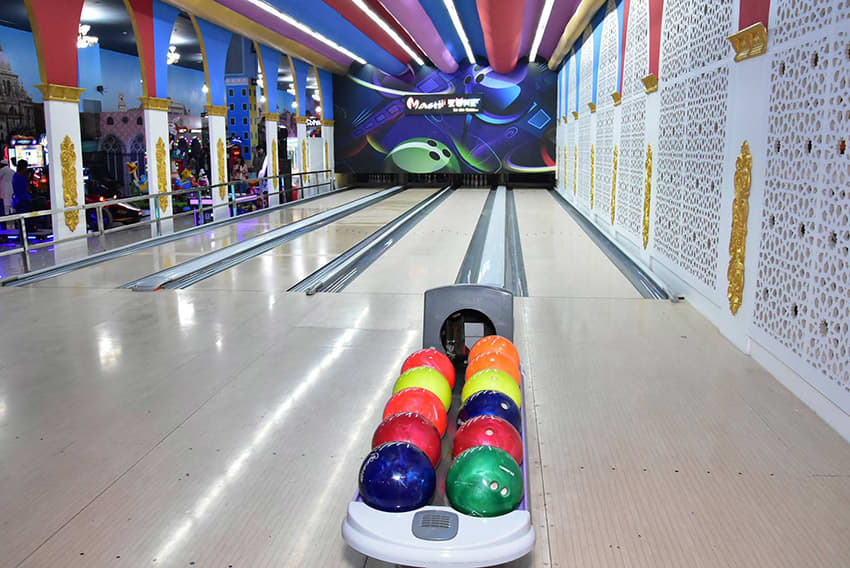 With a total area of 40,000 sq. ft., the Mastiii Zone at The Grand Venice is the perfect place for your li'l munchkins. They have activities like Bowling, Horror House, Mirror Gazing, Cricket Lane, Virtual Cricket, Virtual Formula1, Columbus Ride, Bumper Boats and many more which are more than enough to keep your lil ones entertained for quite a while!
3. Catch A Movie @ Cinepolis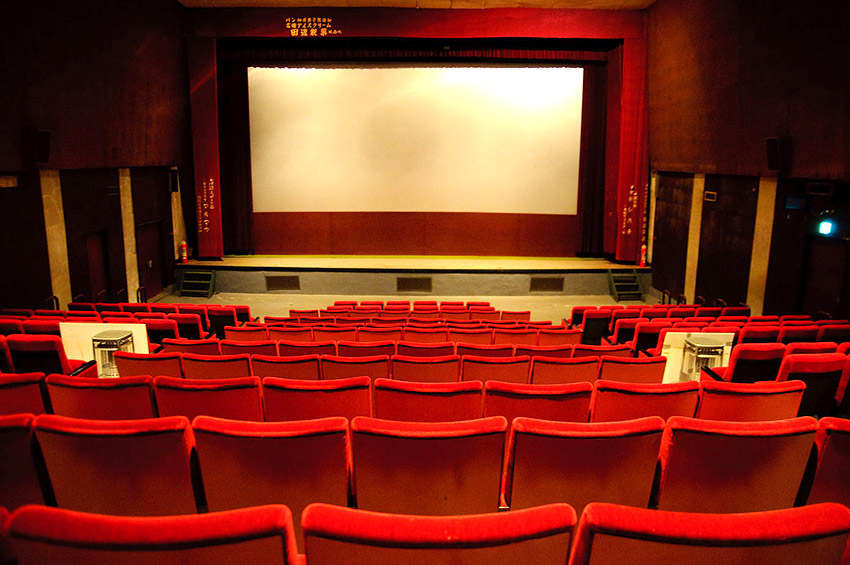 One thing that we all love is catching up on the latest flicks with our friends and families, right? And in this weather, nothing sounds better than sitting in a snug movie theatre, hogging on cheesy popcorn while watching your fave star on screen. Perfection! If you agree with us, then head straight to Cinepolis at The Great Venice and just sit back, lounge on their recliner chairs as you enjoy a fine evening at this luxe movie theatre that has 5 screens and at-your-seat food delivery - nice!
4. Enjoy The Adrenaline Rush With Zip Lining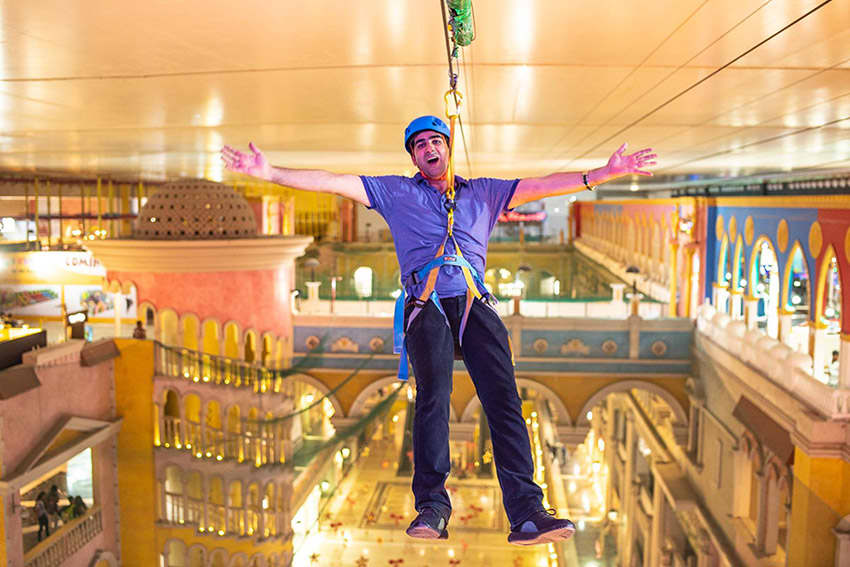 Let your inner adventure junkie take over and enjoy the amazing zip lining activities here. And getting to do this typically outdoorsy activity within the confines of a mall makes it all the more fun and exciting. So, feel the adrenaline pump through your veins as you go whoosh-whoosh inside the mall!
Price Per Head | Rs 500
5. Indoor Trampoline @ Playland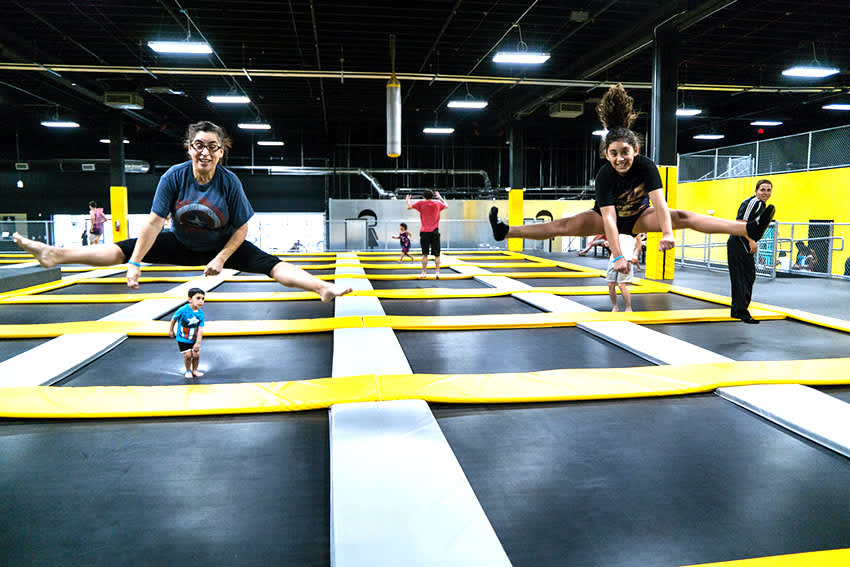 The huuuge Playland area at this mall is home to what's touted to be the biggest indoor trampoline in the city. They also offer bungee jumping and outdoor play areas that have tons of kid-friendly rides, so your tiny tots don't miss out on the fun. Come on by for a fun-filled day out!
Price Per Head | Rs 350
There you go - we've taken away all your excuses to stay at home this winter!
Where | The Grand Venice - Plot No-SH3, Site IV, Near Pari Chowk, Greater Noida
Timings | 10 AM - 10 PM
Call Them | +91 8860 666 666
Check Out Their FB Page | https://www.facebook.com/grandvenice/
Browse Through Their Website | https://veniceindia.in/