Delhi
5 Tasty & Quirky Paans You Gotta Try At This Popular Paan Store In Rohini
How do you give a thousand-year-old post-dessert munchie a revamp? The lovely guys at Hori Lal Pan Shop have nailed it. This place serves this traditional munchie in over 25 flavours and not just this, they have a lot of other items to boast about too, like soda crush, mocktails and confectionary. The best part is that they do all these flavours without losing the essence of the original taste. Take a look at what we had at this awesome joint!
1. Butterscotch Pan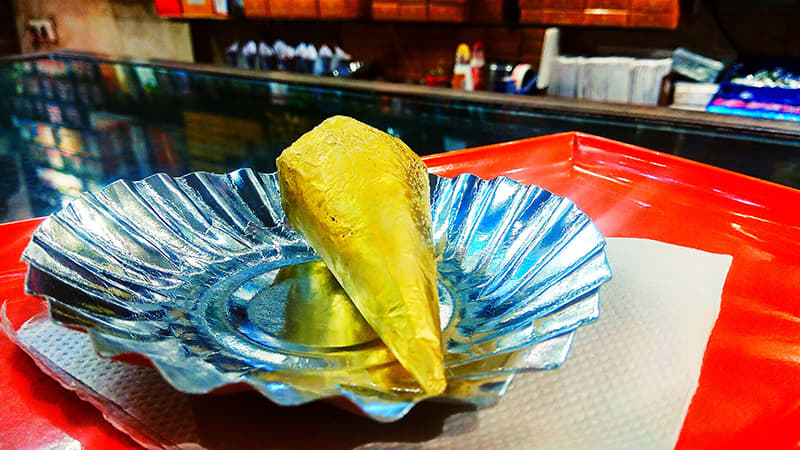 Now, this is something which is completely unheard of! A surprising and really toothsome combination, it was truly a lip-smacking dessert to have. Served rolled inside of a golden foil paper, a perfectly shaped cone of paan awaited us and as soon as we took our first bite, the familiar taste of paan was subdued by the crunchy butterscotch grains, giving the item a delightful flavour!
Price | Rs 40
2. Chocolate Crunch Pan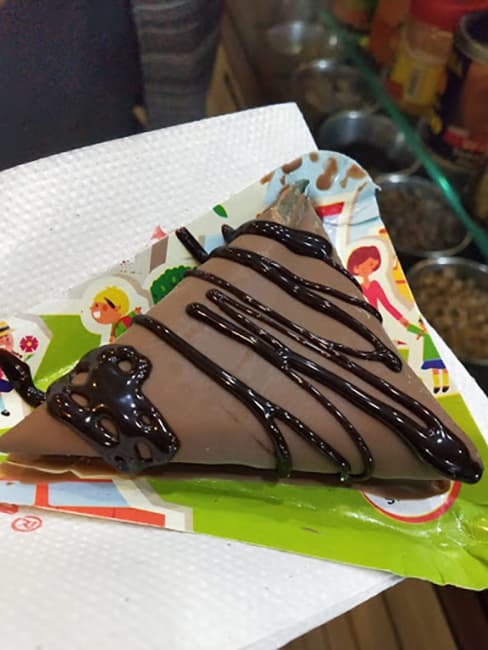 Picture credits: Ekta Jain
This was a regular paan which was covered in chocolate and smeared with chocolate syrup. It surprisingly offered a crunch and the chocolate never overshadows the protagonist here, which was the pan. It will be, by far, the yummiest dessert you'll ever have. This right here is something that 10/10 would legit recommend!
Price | Rs 40
3. Toffee Pan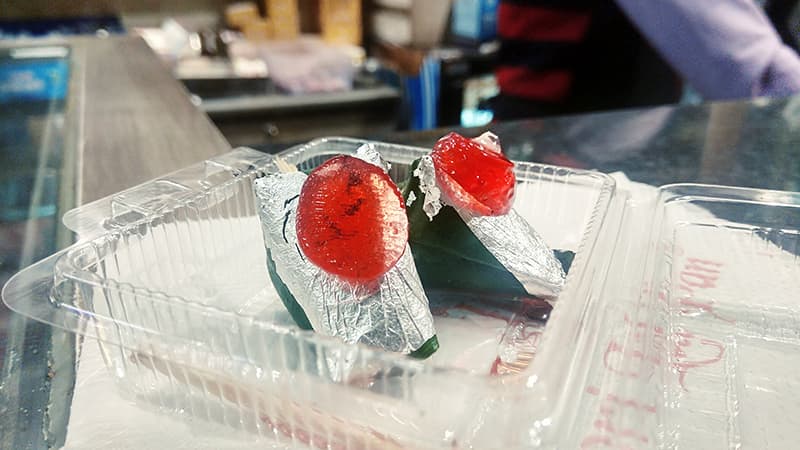 Served in a cute little plastic box, this pan had three little servings with an actual toffee on the top The tinch of the toffee gave the original paan a twist for the better and it pleased our palates as the gulkand and the toffee melted onto our tongues to deliver a divine taste. The toffee flavour reminds us millennials of our childhood day and now that it's presented to us in the form, of a paan, It'll be criminal not to try it!
Price | Rs 40
4. Choco Roll Pan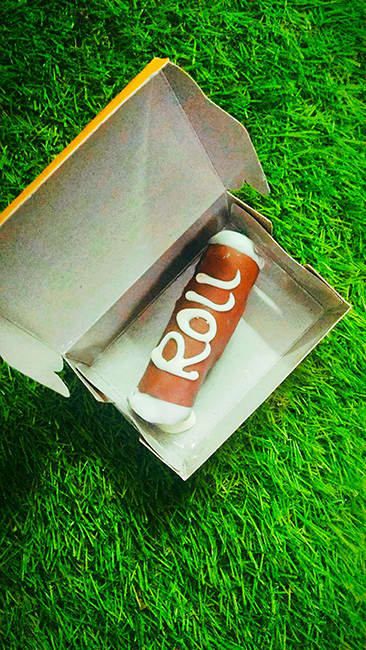 We were especially impressed with the packaging of this one as it was presented to us in a tiny little box and upon opening it, giant words screaming 'ROLL' welcomed us.
This good old paan in a completely new avatar blew our minds from the very first bite. It had the traditional flavours which went surprisingly well with the creamy and decadent chocolate covering. We advise you to not miss this relish-worthy treat!
Price | Rs 50
5. Kiwi Pan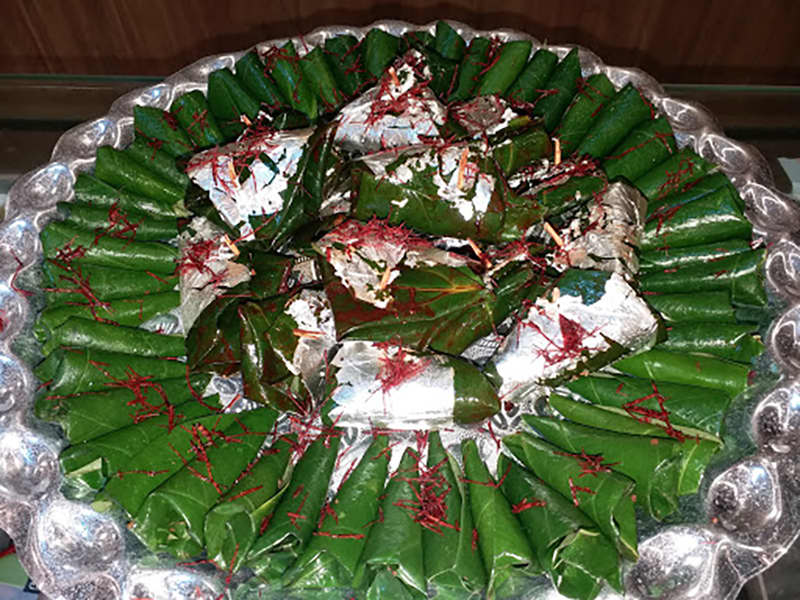 Picture Credits: sumit chaurasiya
Heard us right there y'all! This one had kiwi enclosed in the regular paan, amalgamated to bring out something completely unheard of. Who could've imagined that fruits could be put in paans, well this place has certainly nailed the game as they offer a lot of other fruity flavours of paans to choose from as well like strawberry, mango and even blueberry!
Price | Rs 40
This quirky AF paan boutique is your one-stop shop to end all your post-meal cravings. Do head over with your entire squad to end your meals like royalty!
Where | Hori Lal Pan - Ashok Vihar, Rohini, Pitampura & Other Outlets
Call Them | +91 11 2712 4234 & +91 9654 833 007
Timings | 9 AM - 12 Midnight