Delhi
5 Tasty & Pocket-Friendly Dishes You Gotta Try For Rs 120 Or Less @ Chaat Bazaar, Kamla Nagar
Chaat Bazaar is a little eatery in Kamla Nagar whose menu is as innovative as its name. A very cosy and hygienic place located smack dab in the hustle bustle of the market, it's the perfect joint to chill at with your friends or to take a small break from your hectic schedule. The food is pretty amazing and the prices are surprisingly reasonable. The most interesting part being the menu, which might not boast of too many items but surely is pretty cool with its quirky heads like Paranthe Wali Gali, Mumbai Ki Khao Gali and Anna Ki Gali. Here's some stuff that we tried here, read on to find out what we thought of it!
1. Punjab Di Lassi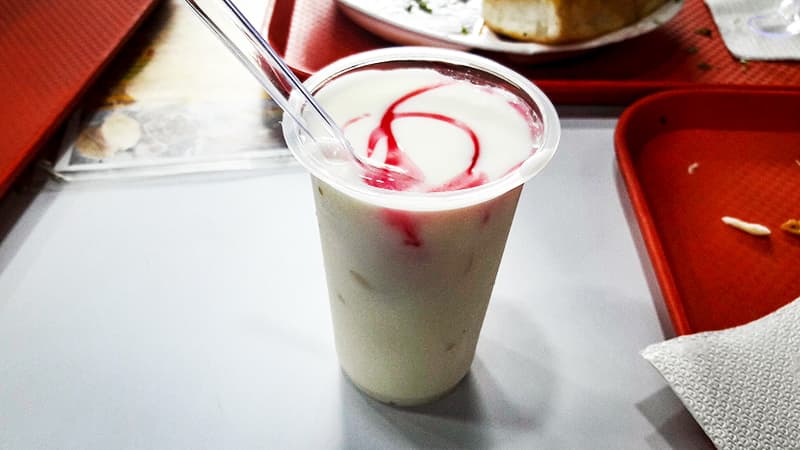 Now, this one was a monster in terms of thickness and consistency. Chilled, smooth and appropriately sweet and rich, it was just the perfect way to beat the heat and refresh ourselves.  With the addition of some Rooh Afza and rose flavour, it'll go perfectly well with any of your meals. This drink was invigorating and cooling and gets a thumbs up from us!
Price | Rs 50
2. Pizza Dosa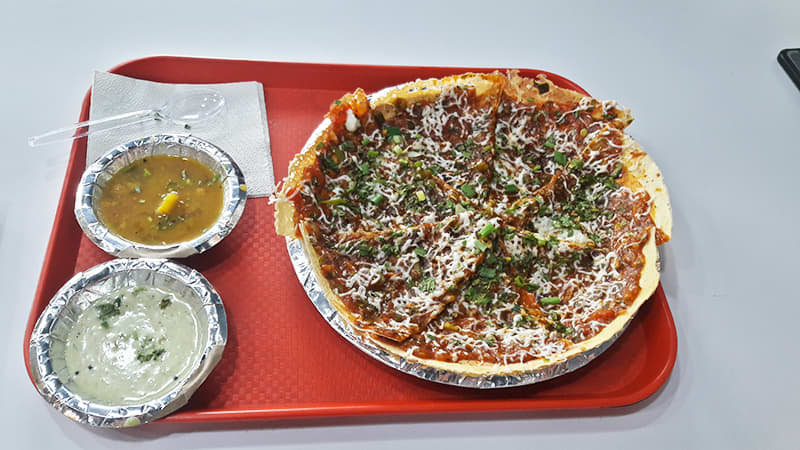 What attracted us to this dish was its name for it sounded very different and unique. When it was presented to us, we found it rather hard to figure if it was a dosa or a pizza. All we knew that it was quite pretty to look at and we couldn't wait to dig in. upon our first bite, we realised, we'd made a wise choice by ordering it. The taste of this treat was really amazing and the green chutney was great & totally complemented the dosa. On a whole, you definitely need to try this fusion dish fosho!
Price | Rs 120
3. Pav Bhaji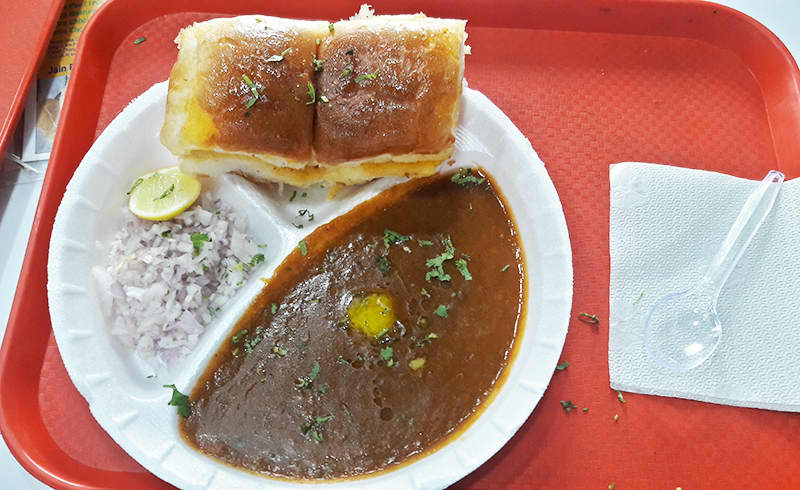 This item forms part of their Mumbai Ki Khao Gali head. Served with oodles of butter and fresh coriander leaves on top, alongside chopped onions and lemon, it's definitely finger licking good. The pav was soft & fluffy and the bhaji had the perfect balance of spices. The dish was extremely flavourful and coupled with the amazingly low price, this one makes for a satisfying snack!
Price | Rs 70
4. Aloo Tikki Chaat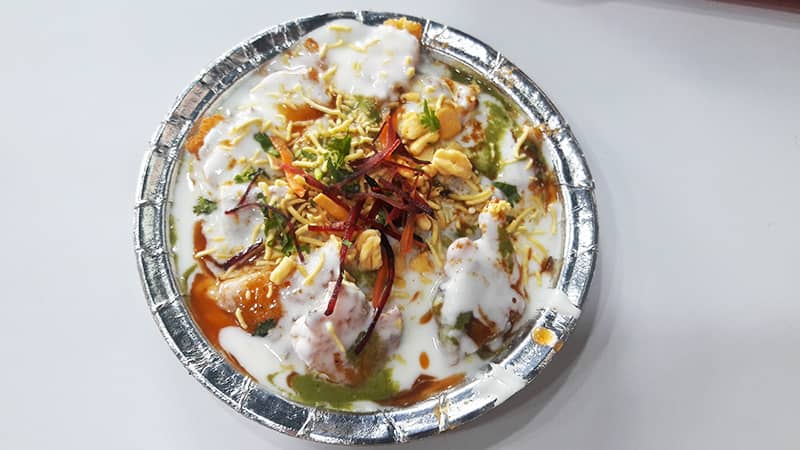 It was one of the best aloo tikkis that we've ever had in Delhi. It was spicy yet not overly so, the tikki was perfectly cooked with a prominent crunch on the outside and delicate softness inside. The khatti meethi chutney and the refreshing curd complimented the piping hot tikkis in every way. These guys also provide an option to choose between curd or chole on you dish, so pick however you like your tikki, sweet or savoury!
Price | Rs 60
5. Spring Roll Dosa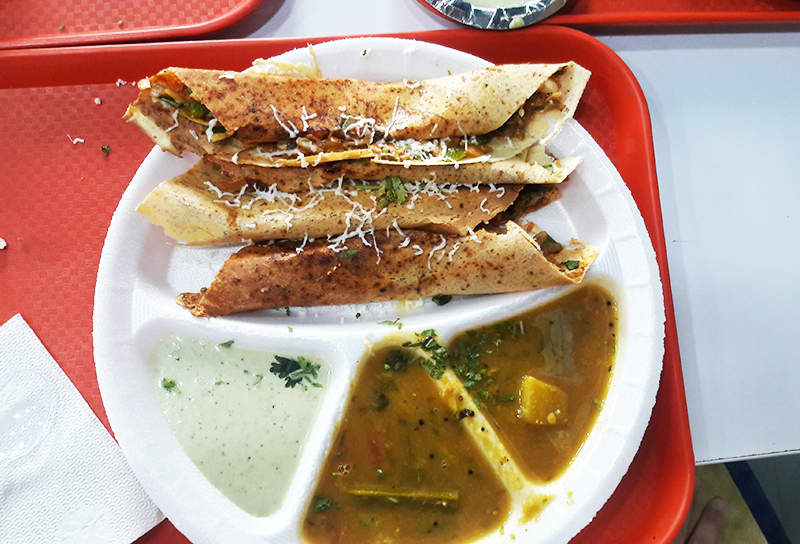 A part of Anna Ki Gali, this one was another fusion of the Chinese and the South Indian cuisines which definitely turned out very well. The dosa crust was crunchy, the filling was spicy and had the perfect Oriental flavours, unexpectedly perfectly complementing each other. Served along with sambhar and coconut chutney, this was totally amazing and we're sure you'll love it too!
Price | Rs 120
On the whole, Chaat Bazaar is really good in terms of taste, ambience as well as hygiene. It's not the perfect joint but is very suitable for a quick snack or to hangout with your friends.The food is pretty amazing and the prices are very reasonable too. Do make sure to check this place out whenever you're free!
Where | Chaat Bazaar - 28, UA Jawahar Nagar, Bungalow Road, Kamla Nagar
Call Them | +91 7838 948 948
Timings | 11 AM - 11 PM