Delhi
5 Super Quirky Doughnuts Like Gulab Jamun, Butter Chicken & More To Try In Delhi
If you, like us, are a true blue bhukkad, then join us when we pray, that may this weekend be filled with #foodiedates. May we get to indulge in the best and the most mouth watering dishes the town that we've been gushing over. Amen!
And it looks like your prayers have been heard already because we just came up with a list of the quirkiest doughnuts that you all should gorge on this weekend. Read on!
1. Chole Kulche Doughnuts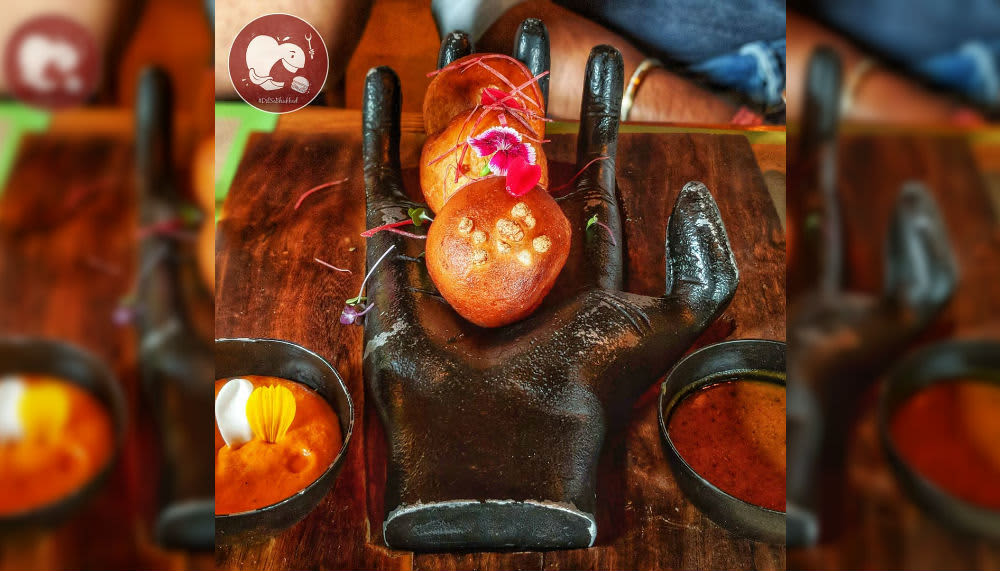 If you utterly love doughnuts, then Prankster is your paradise because this place dishes out these awesome sauce Chole Kulche Doughnuts that are served with a super delish Gajar Achaar Mousse, yum. Doesn't it scream quirky in every possible way? Plus, they also have Jalebi Churros & Jalebi Nachos with Rabri that'll drive you crazy!
Where | Prankster - 8-9-10, Sector 29, Gurgaon
Price | Rs 330
Call Them | +91 1244 266 653
Check Out Their FB Page | https://www.facebook.com/prankstergurgaon/
2. Gulab Jamun Doughnut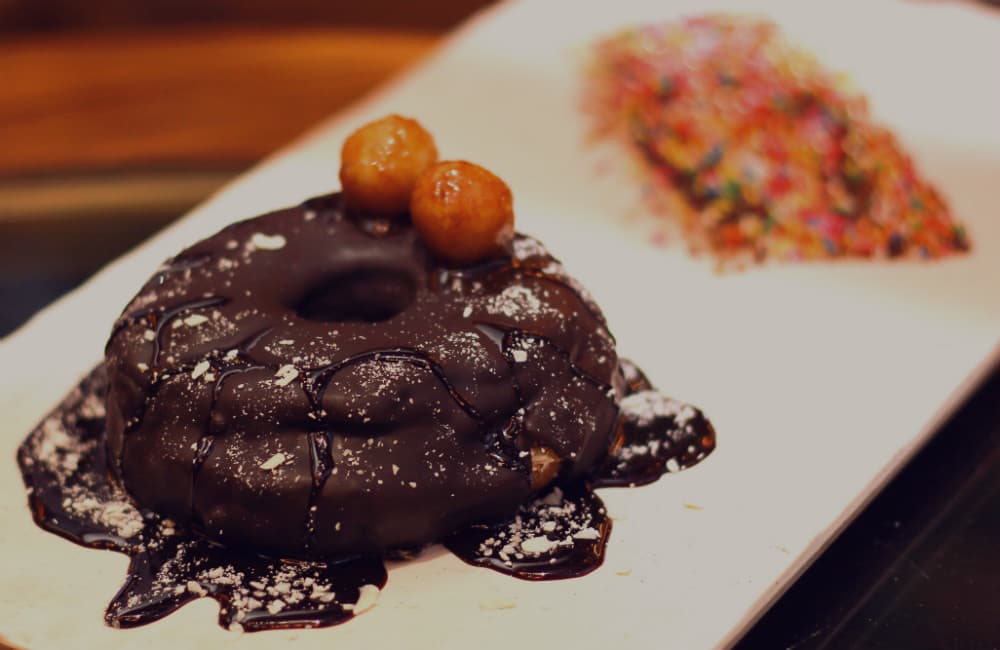 If you've loved gorging on gulab jamuns, we're sure you've had a happy childhood. But because it's the time of the millenials, our good old GJs have taken the shapes of doughnuts as well now. Yes, you heard us, Philtre has introduced this quirky dessert, and we're totes loving it. This doughnut is topped with frozen chocolate sauce and two gulab jamuns and you've definitely got to try it!
Where | Philtre - The Bistro - SCO 40, 1st Floor & Terrace, Sector 29, Gurgaon  
Price | Rs 275
Check Out Their FB Page | https://www.facebook.com/philtrebistro/
3. Butter Chicken Donut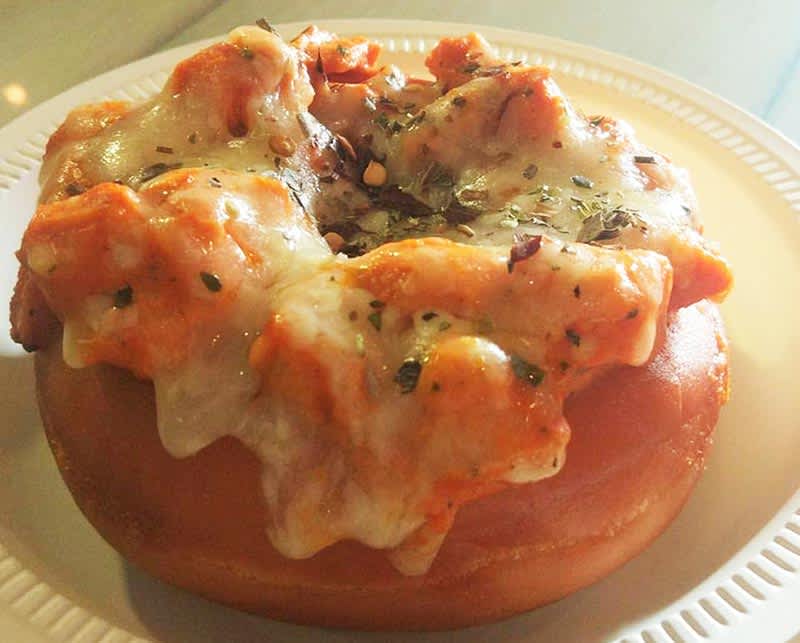 Does the very word Butter Chicken get you all excited? If yes, then here's another dish that'll get you drooling and it's called the Butter Chicken Donut. This heavenly snack comes topped with generous amounts of butter chicken, cheese and oregano. Take a bite and you'll know what all the hype is about!
Where | For God's Cake - 2521, Hudson Lane, North Campus, GTB Nagar
Price | Rs 129
Check Out Their FB Page | https://www.facebook.com/forgodscakebakery/
4. Maggi Keema Doughnut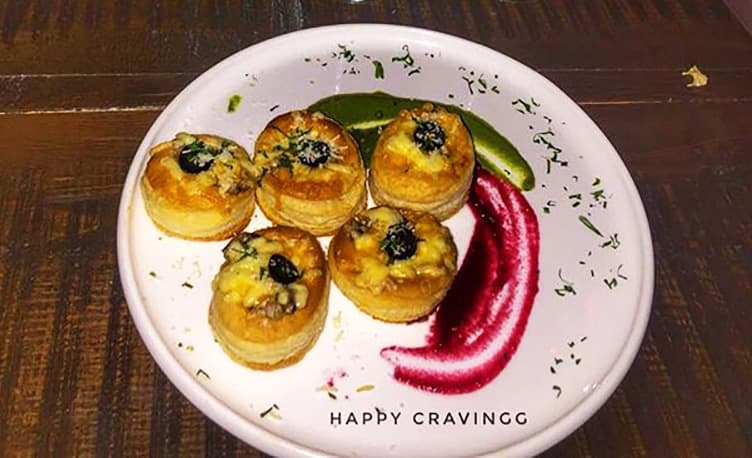 Picture Credits: happycravingg
And if you thought For God's Cake is a total winner, then let us tell you that it's got some competition from Brew Buddy as these guys make a mean Maggi Keema Doughnut. This dish is akin to kebabs that are stuffed with minced keema and masala Maggi & then fried to perfection. You are already drooling, aren't you?
Where | Brew Buddy - SCO-41, Sector 29, Gurgaon
Price | Rs 465
Check Out Their FB Page | https://www.facebook.com/BrewBuddyIndia/
5. Tiramisu Donut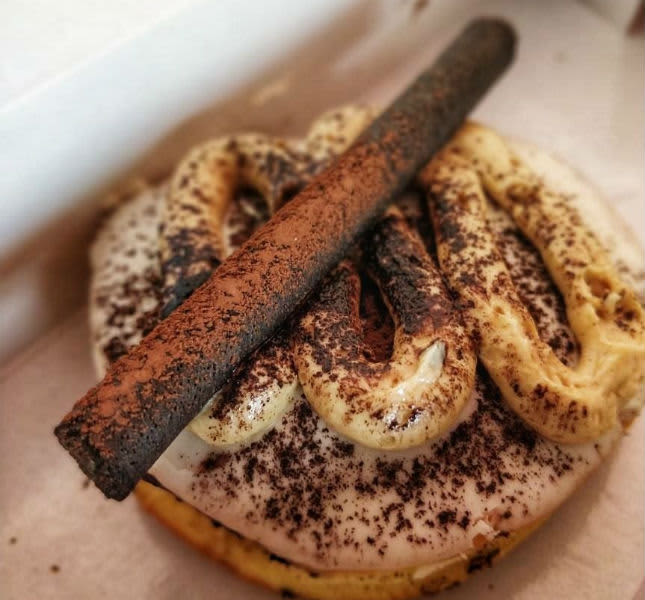 Now that we're talking about doughnuts, we HAVE to mention Mad Over Donuts, especially because they're dishing out these yummilicious Tiramisu Donuts that are served with tiramisu buttercream, a dark chocolate cigar and some dusting of cocoa. This one's not just good for your tummy, but also for your Insta stories, so get clicking!
Where | Mad Over Donuts - GK I, Vasant Kunj, Lajpat Nagar & Other Outlets
Price | Rs 87
Check Out Their FB Page | https://www.facebook.com/madoverdonuts/
Now we'll stop tempting you anymore and will see you soon gulping down these yummy goodies!