Delhi
5 Super Popular Pav Bhaji Places That Will Deliver At Your Doorstep
Hello, foodies! Are you someone who swears by street food but haven't been able to get your hands on the same 'cause you've been cooped up at home? Well then, you're in luck as we're here with a list of super-popular places dishing out lip-smacking pav bhaji that will be delivered right outside your front doors. Sound like something you'd want to know? Let's dive in, shall we?
1. BOBBY TIKKI WALA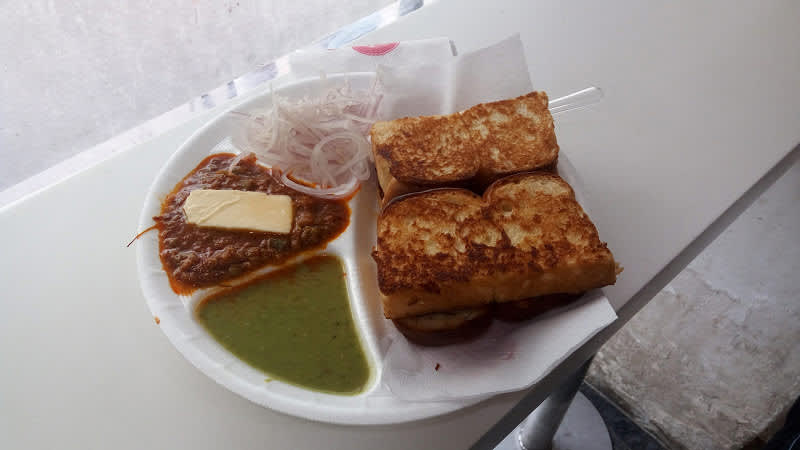 Picture Credits: Richa Patel
This one is a well-known joint when it comes to serving lip-smacking plates of pav bhaji. The fact that they're delivering this amazing street food dish along with tons of other options has our hearts fluttering. We're already dreaming of ordering yummies like Veg Kathi Gravy, Papdi Chaat and Stuffed Golgappe, along with their zesty Pav Bhaji via Swiggy!
Where | BOBBY TIKKI WALA - Preet Vihar, Laxmi Nagar, Rishab Vihar & Other Outlets
Price | Rs 110
Check Out Their FB Page | https://www.facebook.com/bobbytikkiwala111/
2. Nathu's Sweets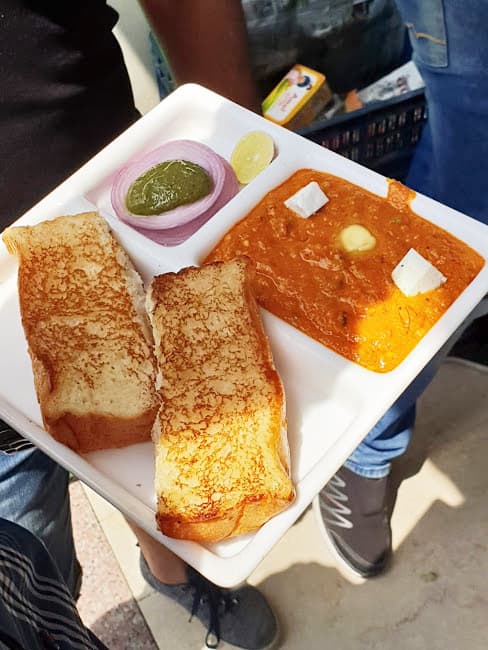 Picture Credits: Akshit Gupta
This Image Is Of Their Other Outlet
These folks have made their way into our hearts with their mouth-watering delicacies that they're known for dishing out. We can't stop gushing over their patent Pav Bhaji which we've basically grown up eating. Apart from this, they also do other yummies like Chana Bhatoora, Raj Kachori, Samosa With Channa and LOTS more. You can place an order via Swiggy to get your fill of this ICONIC place!
Where | Nathu's Sweets - Bengali Market
Price | Rs 110
Check Out Their FB Page | https://www.facebook.com/NathusSweetsBengaliMarket/ 
3. Pradeep Pav Bhaji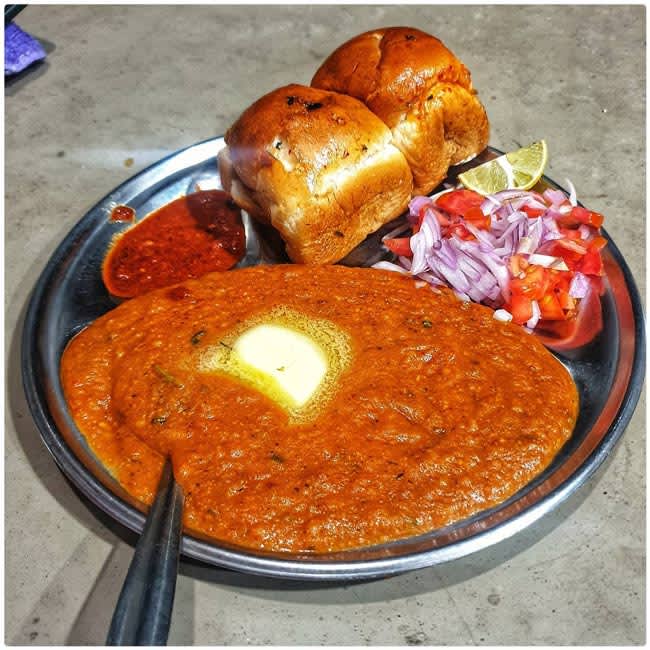 Picture Credits: thebhukkadsouls
No matter how much you appreciate them, it's never enough. A plate of typical Pav Bhaji from this place is served with flavourful bhaji topped with oodles of butter, buttery pav, some diced onions on the side and a little achar to add that extra zestiness. Sounds heavenly, doesn't it? We're already drooling at the thought of devouring this bad boy. You can get yours via Swiggy, so go right ahead!
Where | Pradeep Pav Bhaji -     G-2, Vardhman Sainik Plaza, Pocket B-2, Mayur Vihar Phase II
Price | Rs 90 Onwards
4. Jhakkas Bombay Pav Bhaji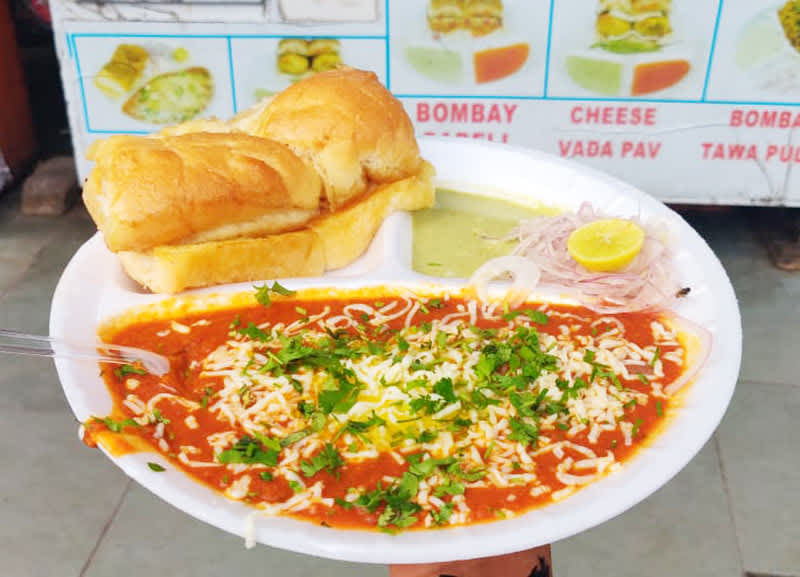 Jhakaas Bombay Pav Bhaji from Lajpat Nagar needs no introduction to you guys, does it now? The Cheese Pav Bhaji served here ticks all the right boxes! Apart from being a treat for sore eyes, it looks like the perfect cheesy affair that we'd want to indulge in. Can you blame us? Their zesty bhaji is laden with mounds of shredded cheese and comes with buttery pav and chopped onions topped with chutney, making it impossible for a foodie NOT to give in. You needn't step out if you don't wanna, as you can order this through Zomato!
Where | Jhakkas Bombay Pav Bhaji - E-20, Shree Krishna Mandir, Central Market, Lajpat Nagar II
Price | Rs 100 Onwards
5. Kumar Pav Bhaji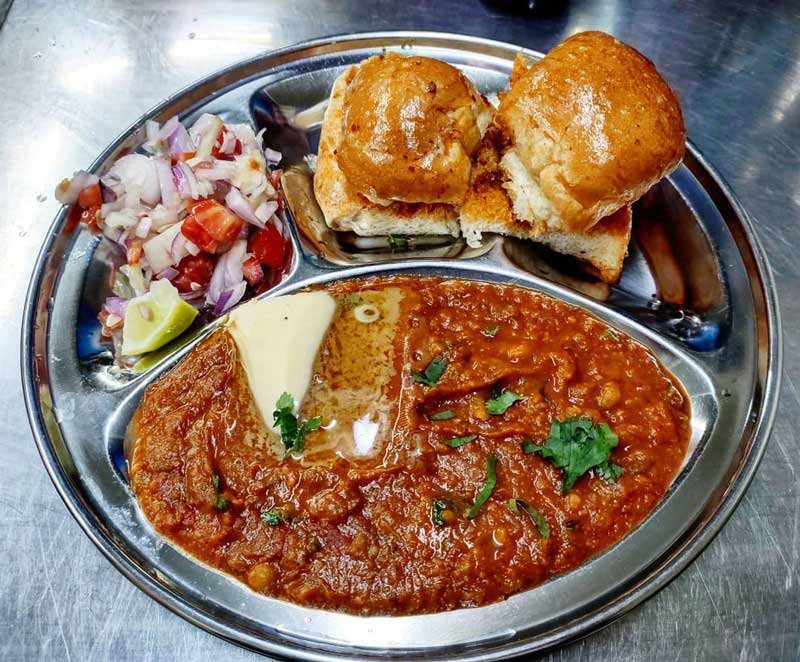 Picture Credits: food_engineering_
In a world of 'Dilli ki pav bhaji', Kumar Pav Bhaji is leagues ahead in the game! A list of popular pav bhaji places that deliver at your doorstep that doesn't include this joint? Yeah, we don't commit those sorts of crimes here. You needn't stand in a queue to savour this mind-blowing dish, as you can order the same via Swiggy, which makes it oh-so-convenient, doesn't it?!
Where | Kumar Pav Bhaji - F 3/10, Krishna Nagar
Price | Rs 90 Onwards 
So go surprise your fam with some delicious street-food yummies and pair it up with homemade coolers and loads of gossip for one great feasting sesh!