Delhi
5 Super Fun & Creative Activities To Take Part In At The DIY Corner @ Boho Bazaar
Delhizens, you might have already heard that the second edition of Boho Bazaar - The Epic Flea Market presented by MAGGI Masala-ae-Magic is making its way back to the city from Friday - Sunday, the 20th - 22nd of December. And we just got wind about several workshops that will be happening at this Christmas-themed shopping carnival. So here's a list of some of the DIY activities that we can't wait to check out!
1. Master The Intricacy Of String Art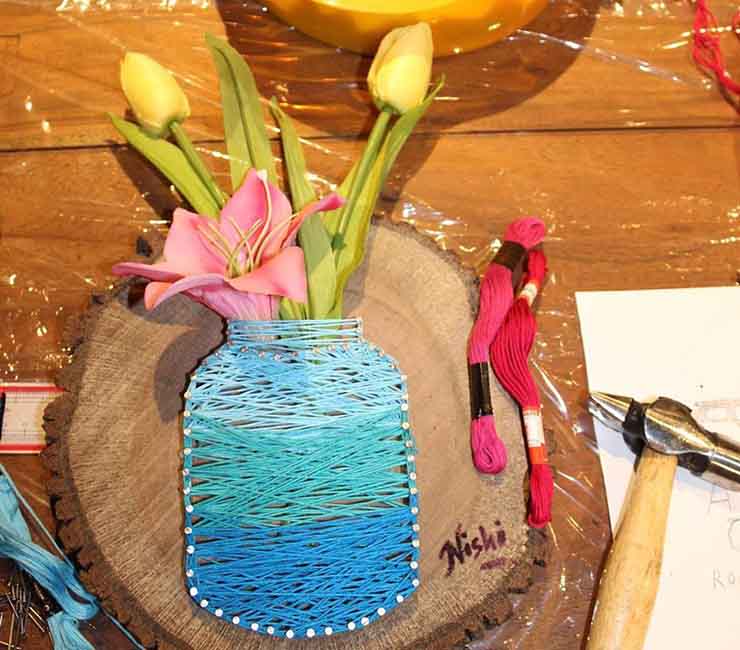 The art of intricately weaving coloured strings with hammered nails is called string art and you can take part in this awesome workshop at the EPIC shopping extravaganza that awaits you. Learn how to create different patterns, shapes and designs in the DIY corner and make the most of your weekend!
Price Per Workshop | Rs 220
2. Weave Your Own Macramé Planters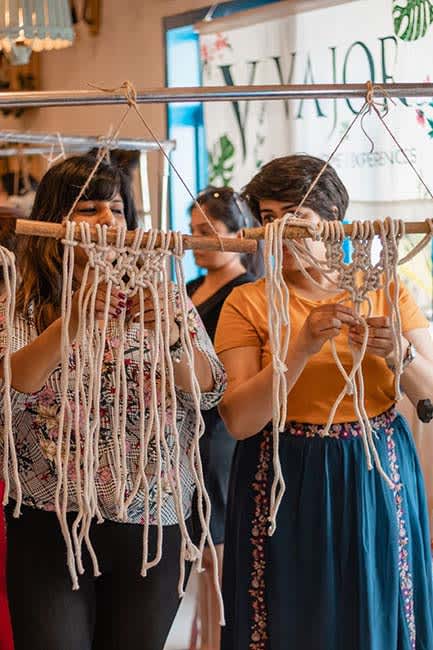 We all love to spruce up that cosy corner in our home where serves as a sanctuary to us by the way of adding a dash of greenery with tiny pots all over. If you've been scavenging for ideas about how to go about snazzing it up, you have to take part in this Macramé Planter workshop where you can learn how to weave your personalised plant hangers - how awesome is that?!
Price Per Workshop | Rs 250
3. Create Your Own Boho Dreamcatchers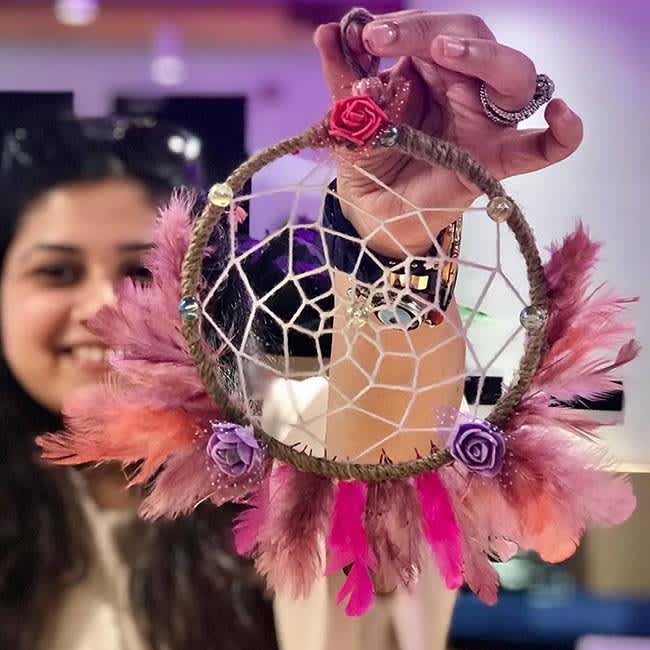 Dreamcatchers stem out from some native American cultures wherein it's supposed to help the person sleeping under it from nightmares. In the more modern context, it's often used for decoration purposes and somewhat defines the term boho. You can learn to plait your own dreamcatcher, keep it by your bed side and slip away into a wondrous dreamland.
Price Per Workshop | Rs 200
4. Make Your Own Macramé Earrings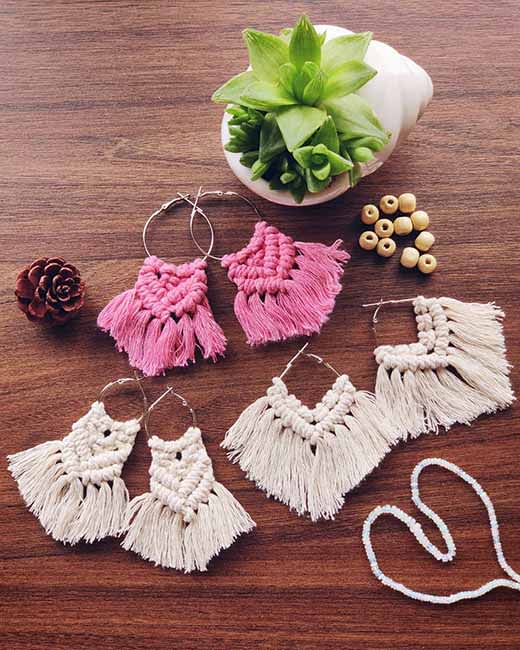 This Is A Representative Image
Picture Credits: the.tangled.tales 
Macramé is an art that defines all things boho and it's only fair that there's a workshop for this at the event! If this is a form of craft that interests you then you can perfect the art of braiding these elegant Macramé Earrings and flaunt it in front of your fam jam!
Price Per Workshop | Rs 220
5.  Doodle On Mugs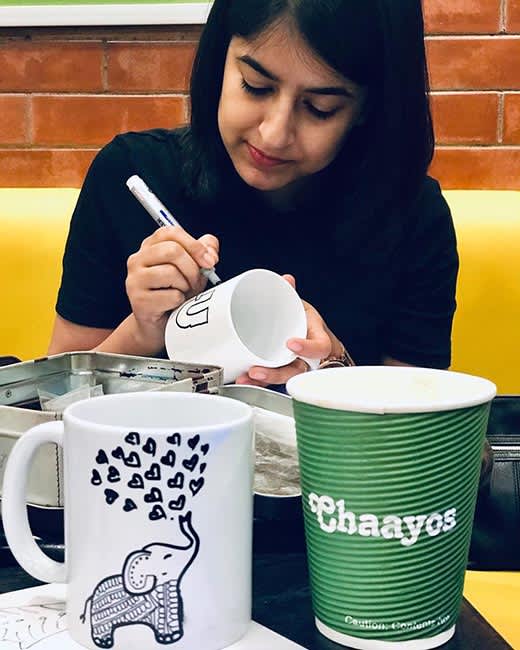 Let's admit it, most of us have THAT mug we use for practically everything be it for drinking coffee, water or even soup (just saying)! And so, by enrolling for Doodling On Mug, you can actually personalise your mug. Partake in this fun-filled activity, personalise your mug and then slurp on your fav beverage!
Price Per Workshop | Rs 250
These workshops will run all day long and you can walk-in whenever you wish to, so which one of these awesome activities have you bookmarked? 
P.S. - if you still haven't bought tickets to Boho Bazaar online, you can purchase them at the venue itself so make sure you head on over to learn a new skill, besides all that awaits you at this epic carnival!
When | Friday - Sunday, 20th - 22nd December
Where | Gate No. 6, Jawaharlal Nehru Stadium
Timings | 12 Noon - 10 PM
Entry | Rs 199
Book Your Tickets Online Here | http://bit.ly/2r74U69
RSVP On FB Here | https://www.facebook.com/events/2411561065804298