Delhi
5 Super-Effective Self Care Products That'll Be As Good As Going To The Salon!
If nothing else, this lockdown period has taught us the importance of indulging in self-care at home instead of salons. Over the months, we've been on the lookout for products that can help us achieve the skin and hair of our dreams (literally!) WITHOUT going to the salon, and we can finally say that we've found those! So, scroll down, 'cause we're gonna give you all the deets!
1. Try Easy Peasy Waxing From The Comfort Of Your Home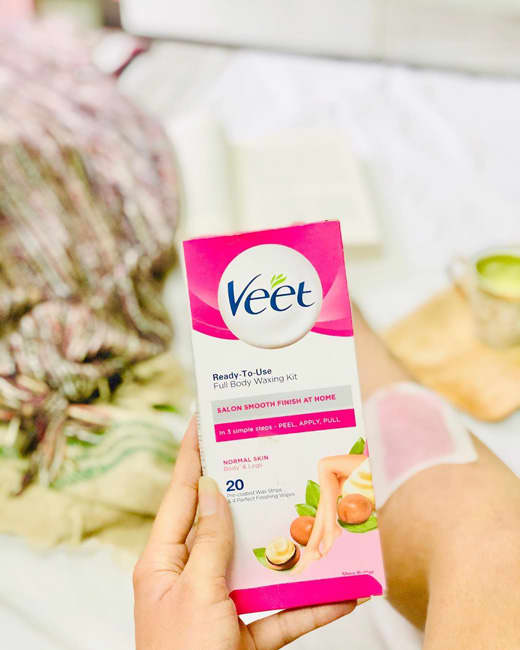 Picture Credits: roshini_narula
Traditional waxing is time-consuming and messy, but there's an awesomesauce alternative in the market - easy-to-use Veet Wax Strips! They're available in three variants, Shea Butter and Berry for normal skin, Vitamin E and Almond Oil for sensitive skin and for dry skin, y'all should go in for the Lotus and Aloe Vera variant. They've also got face wax strips that are safe and ideal for delicate areas, so go ahead, order yours and  wax away sitting comfy at home!
Price | Rs 99 Onwards
Shop Online Here | https:// www.amazon.in/s?k=veet+wax+strips&ref=nb_sb_noss_2
2. Treat Yourselves To A Facial Like No Other At Home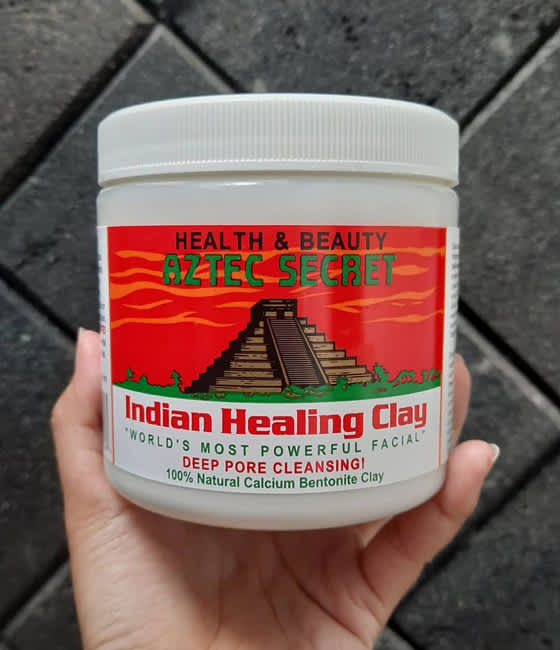 Picture Credits: eonni.oemahjoglo
One name that pops up in our minds instantly when someone asks us about facials at home is the Aztec Secret - Indian Healing Clay Deep Pore Cleansing Clay that is also touted to be the world's most powerful facial (nice!). Use it once a week with an activator (water, raw milk or rose water) and make blemishes, breakouts and uneven skin tones vanish while watching the latest episode of Selling Sunsets on Netflix and you'll thank us later!
Price | Rs 1,440
Shop Online Here | https://bit.ly/3kVHo2R
3. Missing Your Regular Hair Fix At Your Salon? We Got You Covered!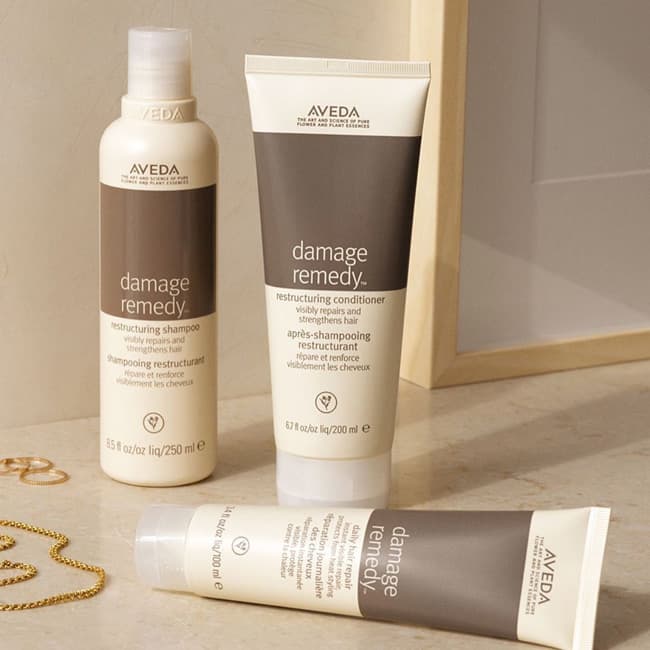 Treat your luscious locks to our all-time favourite Aveda Damage Remedy Intensive Restructuring Treatment and you'll feel like you've just stepped outta the salon after an hour-long spa sesh! Apart from this, you can also try the Aveda Cherry Almond Softening Shampoo, Aveda Nutriplenish Multi-Use Hair Oil, Aveda Thickening Tonic and the Aveda Invati Advanced Scalp Revitalizer to keep your hair healthy and bouncy, while literally sitting on your couch!
Price | Rs 950 Onwards
Shop Online Here | https://bit.ly/3g8jCx6
4. Nothing Will Cheer You Up Like A Good Manicure At Home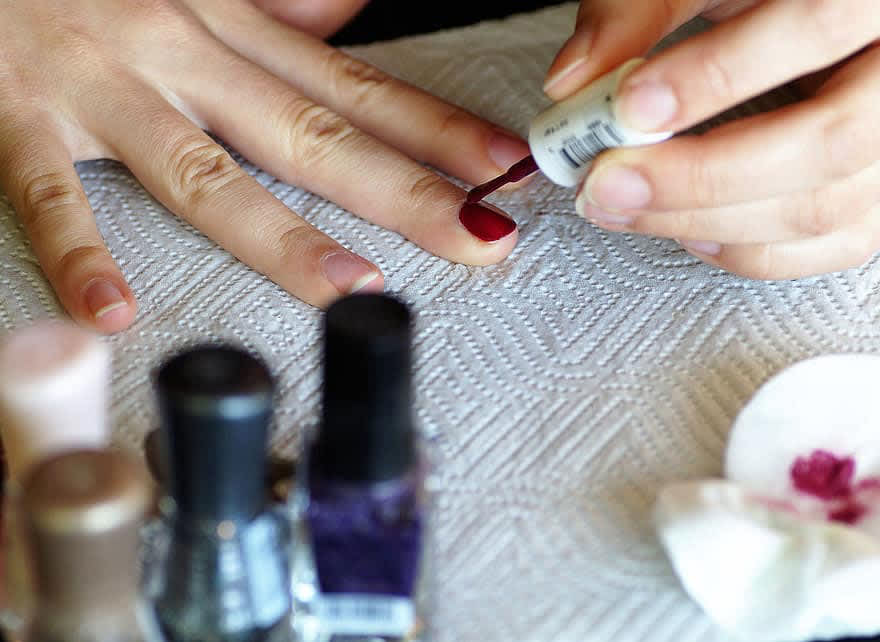 This Is A Representative Image
You might be used to getting pampered with a really good manicure at the salon every now and then, but given the current scenario, you would have to make do with doing your own manicure without stepping out - we know, we know, it's a bummer! But hey, we come bearing solutions! Order up the Vega Manicure Set and the Nykaa Hand & Nail Creme Combo and in no time at all, you'll have pretty and buffed up nails you can happily flaunt!
Price | Rs 569 & Rs 660
Shop Online Here | https://bit.ly/3h6eRVY & https://bit.ly/3ga1OS4
5. Let Your Feet Do The Talking With This At-Home Pedicure Kit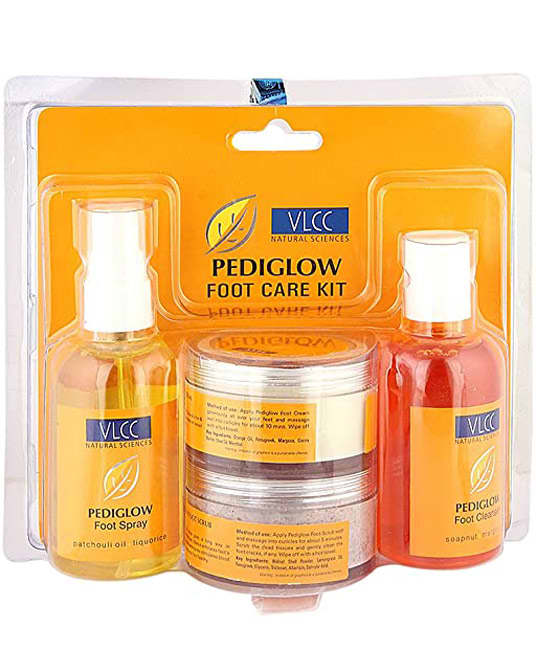 To do a salon-like pedicure at home, you need the Vega PDS - 08 Diy Pedicure Set and the VLCC Pedi Glow Foot Care Kit, this duo being the perf solution for all your foot problems! The Vega set has eight unique tools that'll help you with rough heels, dead skin, callus removal, corn treatment and in the Glow Foot Care Kit, you'll find a foot cleanser, scrub, foot cream and foot spray. Give it a try and we promise you won't be disappointed!
Price | Rs 854 & Rs 540
Shop Online Here | https://bit.ly/316IiSi & https://amzn.to/2EoLm32
Now that we've already done the research for you, all you've got to do is add everything to cart and let the salon-esque pampering begin at home!