Delhi
5 Super Delish Desserts You MUST Relish At The Dessert Lane @ Nescafé Presents Horn OK Please
Delhi's Happiest Food Festival - Nescafé presents Horn OK Please co-powered by VI-JOHN and Mahou, is making its way into the capital city and we couldn't have been happier! And guess what? The fest will be featuring a Dessert Lane where everything will be available for under 250 bucks and will house some of the most quirky desserts in ALL of Delhi! So, read on for all the sweet deets!
1. Turkish Ice Cream @ Turquoise Turkish Icecream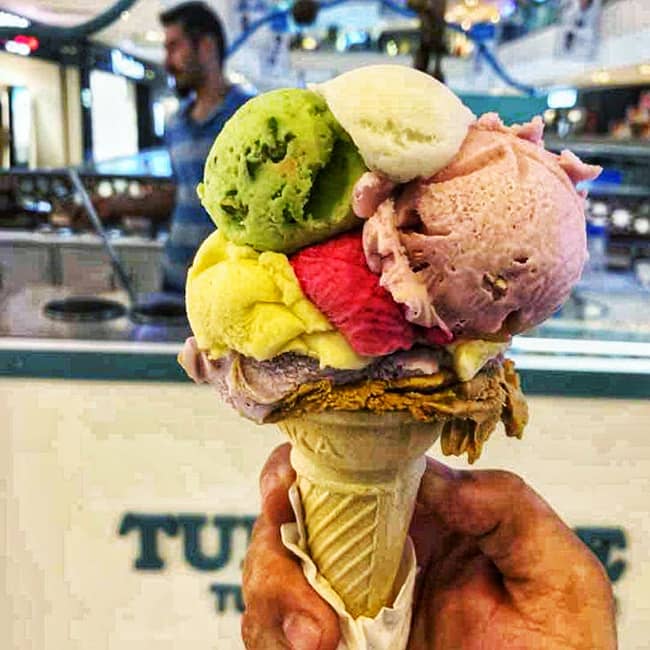 The notoriously famous Turkish ice cream in a variety of flavours will be available at Horn OK Please and we can't to hog on our share! Turquoise Turkish Icecream will be bringing their crazy antics along with their mouth-watering delights and will be stationed at the Dessert Lane so head over and do visit their stall for a fun time while licking your fave ice creams!
Check Out Their FB Page | https://www.facebook.com/Turquoiseturkishicecream/
2. Fish-Shaped Waffles @ Chocolate Desire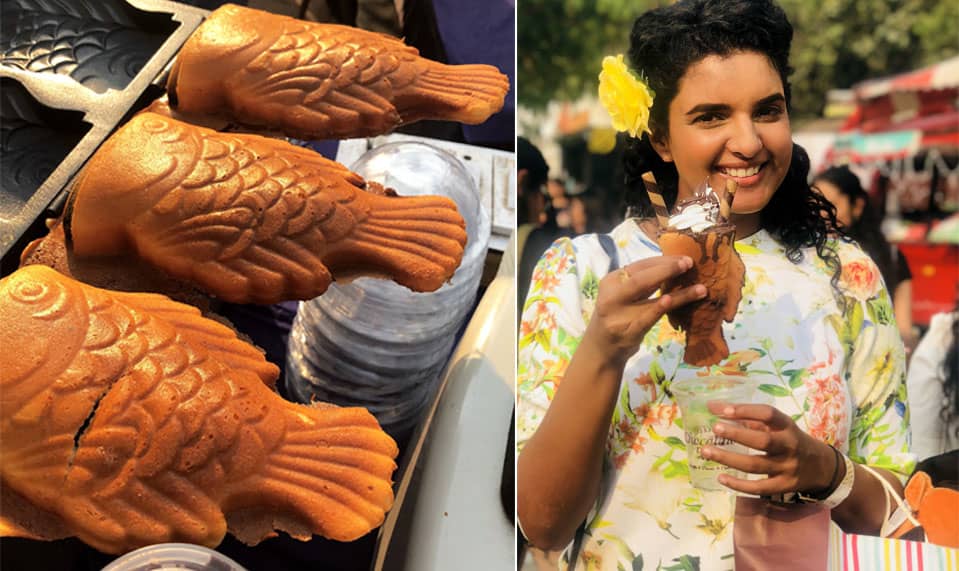 The awesome peeps at Chocolate Desire are bringing this super duper quirky Taiyaki Waffle to H.O.P.! So, it's basically a fish-shaped eggless waffle that's oozing with Nutella and comes topped with brownies, whipped cream and lots more delish stuff! We're just so amazed by this unique concept and can't wait to get our hands on it. Do make it a point to visit their stall!
Check Out Their FB Page | https://www.facebook.com/thechocolatedesire/
3. Black Ice Cream @ The Charcoal Hub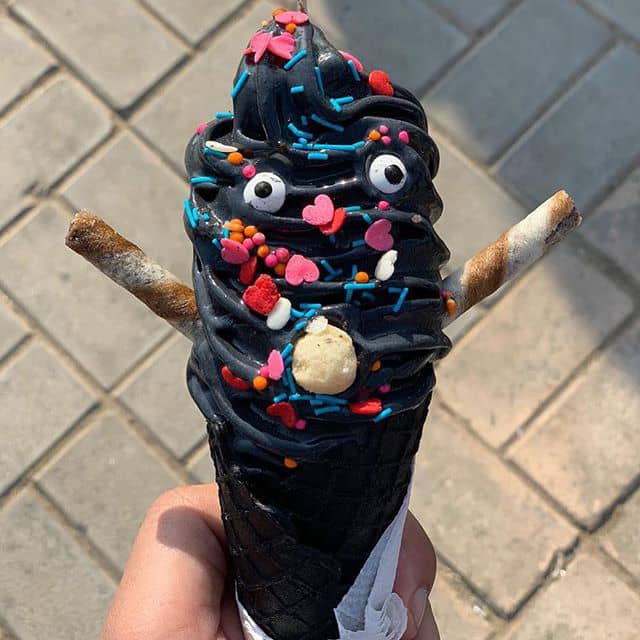 Our fave joint for all things black is trooping over to H.O.P. with their quirky AF Black Ice Cream! This scrummy treat was a big hit at the previous editions of the fest and we just couldn't get enough of this. Devour this awesomesauce ice cream that looks just as cutesy as it's yummy and will make you whip out your cameras for a picture or two. So head over to this fun fiesta as these guys will be stationed at the Dessert Lane!
Browse Through Their Insta Feed | https://www.instagram.com/thecharcoalhub/
4. Strawberry Bubble Tea @ Dr Bubbles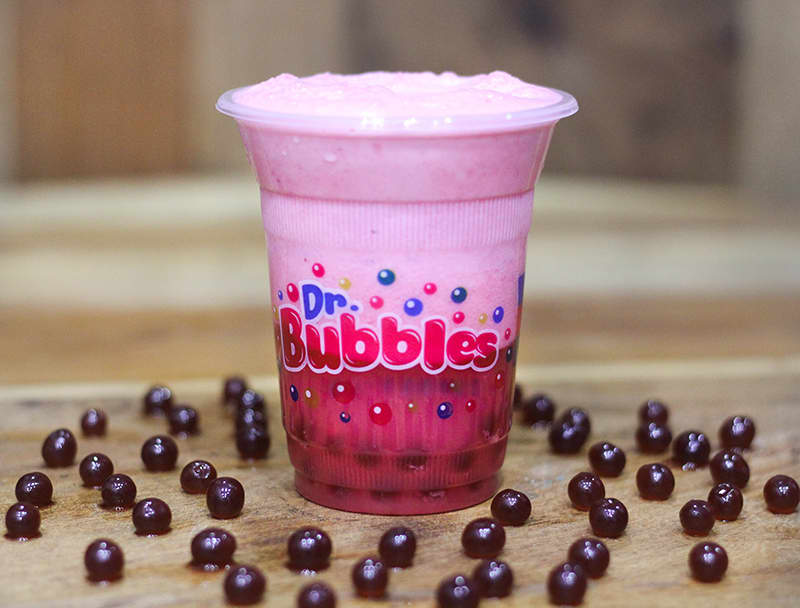 Who doesn't love bubbles? We sure do! And what's better than edible bubbles?! While sipping on this cutesy Strawberry Bubble Tea from Dr Bubbles, you can also bite into tapioca beads that are in this drink. They make up for a one-of-a-kind experience and you should defo try this as they will be marching over to H.O.P. with their huge range of yummy drinks!
Check Out Their FB Page | https://www.facebook.com/drbubblesgurgaon/
5. Bubble Taco Waffles @ Waffle King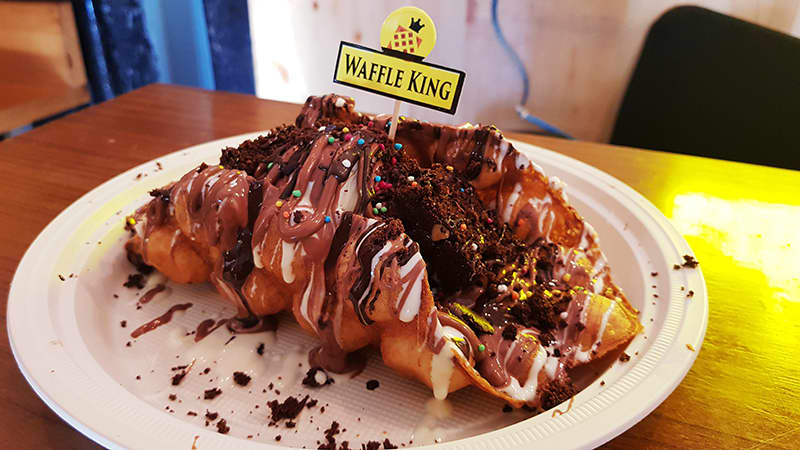 Our beloved joint Waffle King is popping up at Horn OK Please and they are bringing their super quirky Bubble Taco Waffle, which is basically a taco shaped bubble waffle that'll be loaded with ice cream, brownies, sprinkles, chocolate sauce and more (OMG!). You can devour this loaded goodness at the Dessert Lane as they'll be stationed there. We're defo gonna scamper to their stall for our share of their yummy dishes!
Check Out Their FB Page | https://www.facebook.com/Thewafking/
And that's not all - there's also gonna be a Food Truck Park for you to try out all the yummiest dishes, a Quirk Bazaar where you can snap up Boho chic accessories and more and a student-friendly zone called The Grub Campus where you can nosh on everything delish for under Rs 250, a Kiddie Land which will have crazy rides, an ATV track and so much more. In addition to all this, there'll be a Beer Garden and Cocktail Bar serving beer for Rs 250. Y'all should also look out for 20+ homegrown artists and bands that'll fill the air with peppy music and make you groove through the day into the night! Oh, and BTW, tickets are now LIVE so book yours ASAP!
Where | Gate No. 14, Jawaharlal Nehru Stadium
When | Friday - Sunday, 1st - 3rd March
Timings | 12 Noon - 10 PM
Book Your Tickets Online Here | https://bit.ly/2SeqWeo
RSVP On FB Here | https://www.facebook.com/events/557065438127159/