Delhi
5 Soothing Products To Buy Online That Actually Work If You're Feeling Stressed Out
During this lockdown we all are constantly surrounded by anxiety, worry, and stress. Over the months, we've tried to be proactive, to stay fit with home workouts and stay connected with our loved ones but sometimes, all that's not enough to keep the all-consuming anxiety at bay and that's why we've culled out some accessible and practical products that are worth every penny and will help you relax and rejuvenate - right at home! Read on and stack your carts!
1. Some Aromatherapy To Calm Your Anxiety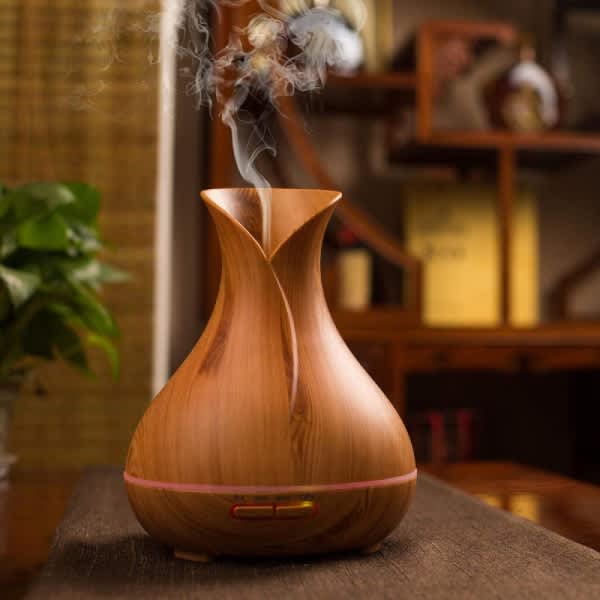 Aromatherapy has recently caught on in India and for good reason, as many studies have proven that essential oils can help reduce anxiety and stress. This Bebaboo Aroma Essential Oil Diffuser is perfect for your home-turned-workspace to create a relaxing and soothing environment as it fills your room with ultra-fine, cooling and fragrant mist. Add this product to your list now to cleanse your mind of all the negativity you're feeling and thank us later! Oh, and make sure your essential oils are 100% natural for a completely organic and happy experience!
Price | Rs 2,199
Shop Online Here | https://www.amazon.in/Cloudmart-Diffuser-Ultrasonic-Wooden-Humidifier/dp/
2. Portable Massager To Massage All Your Problems Away!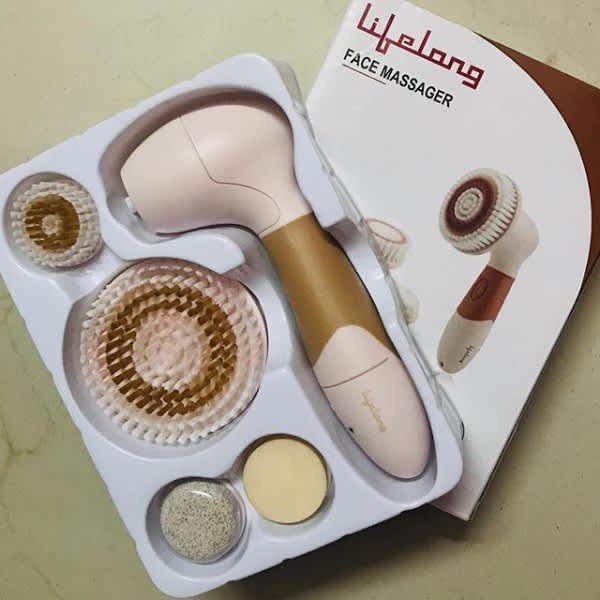 Picture Credits: mahimamahajan_mua
This handheld face massager is popular for its superior performance, portability and high efficiency (so stoked!). With an appealing and convenient design, this massager will put you in a relaxed frame of mind and uplift your spirits as it helps in generating inner strength, relieves body pain, and improves blood circulation. You're just one massage away from a cheerful mood, so need we say more? Give it a try and we promise you won't be disappointed!
Price | Rs 632
Shop Online Here | https://www.amazon.in/Lifelong-LLM126-Cleansing-Scrubbing-Exfoliating/dp/
3. An At-Home Facial Kit To Make You Feel Refreshed & Rejuvenated!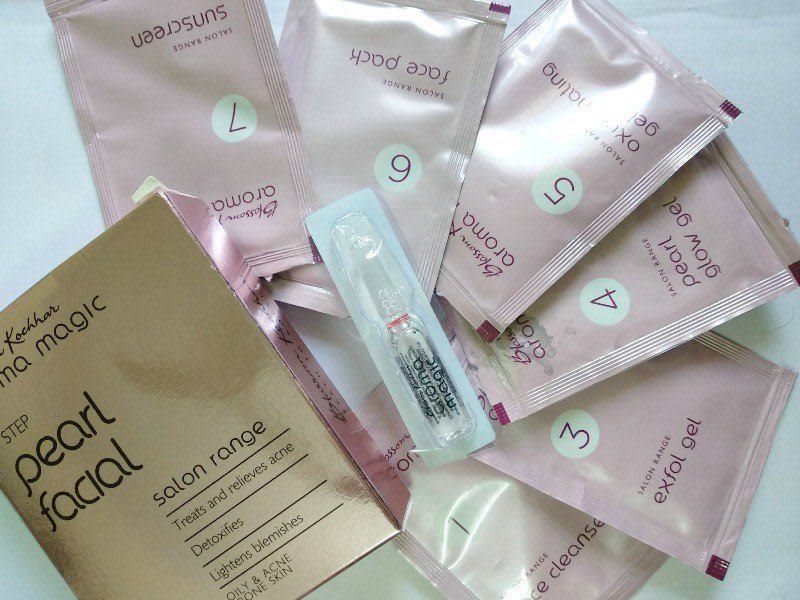 Picture Credits: glossypolish
Miss being pampered at the salon every now and then? We're right there with you! The current scenario has forced all of us to come up with ingenious solutions, so we thought we'd bring the salon to YOU! Aroma Magic's 7 Step Pearl Facial Kit, in no time, will give you that sought-after glowing and radiant skin. So go order up and have a fun weekend self-care session! 
Price | Rs 893
Shop Online Here | https://www.nykaa.com/aroma-magic-pearl-facial-kit/p/12579 
4. Curl Up And Read Reasons To Be Cheerful By Nina Stibbe!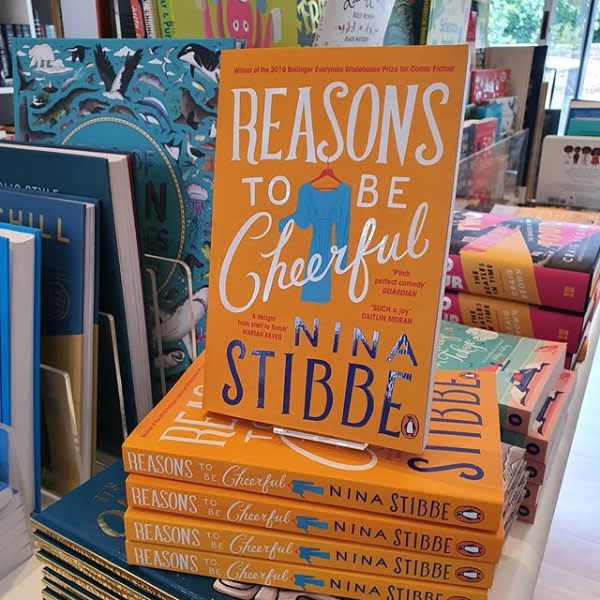 Picture Credits: ourbookshoptring
You guessed it right, it's time to curl up with this good book and get a glass of wine to lose yourself in the magic of words (our kind of party, right?). Nina Stibbe's comforting Reasons To Be Cheerful is a brilliant way to remind yourself of simpler and happier times! This 2019 Bollinger Everyman Wodehouse Prize winner for comic fiction is about a teenager, Lizzie, who leaves her alcoholic mother to start a new career and we're sure this hilarious book will bring a smile to your faces. We 10/10 would legit recommend ordering a copy and having a good laugh!
Price | Rs 498
Shop Online Here | https://www.amazon.in/Reasons-Cheerful-Bollinger-Everyman-Wodehouse/dp/
5. A Comfy Eye Mask To Get Rid Of The Puffiness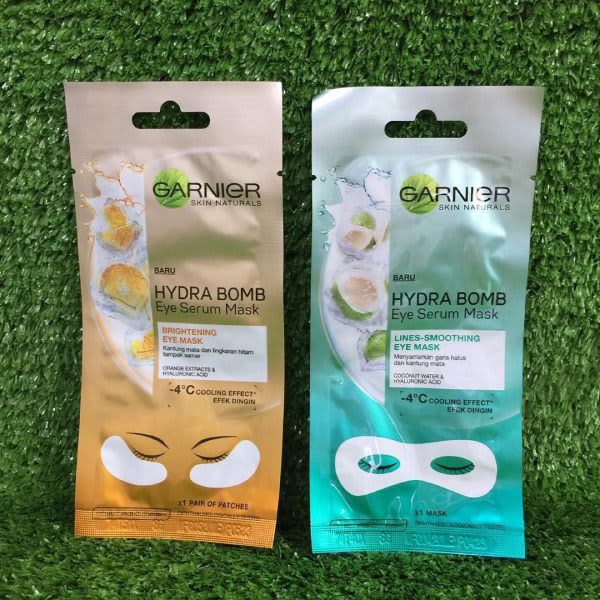 Picture Credits: variastoreofficial
An eye serum mask is your new best friend as this versatile product will smooth out fine lines and de-puff your eyes with a bomb of hydration in just 15 minutes, y'all!  In no time, this super popular Garnier Eye Mask duo will replace all your other masking products and become your new rejuvenating partner as your tired and stressed eyes thank you for it. So go ahead, order yours for a comfort-filled experience and say goodbye to those pesky dark circles!
Price | Rs 300 
Shop Online Here | https://www.nykaa.com/garnier-eye-serum-mask-pack-of-2/
We're loving these products for their much-needed relaxing quotient, so add them to your shopping carts now and let us know in the comments which product became your favourite!