Delhi
5 Shops In Paharganj That Every Junk Jewellery Lover Needs To Check Out ASAP!
Junk jewellery. If the very term turns your head and gives you that adrenaline rush, then you'll be happy to read through this! In search of some beautiful, offbeat and yet pocket-friendly jewels, we snaked our way to the lesser explored part of the city; Paharganj. To our surprise, it turned out to be a real treasure trove of all the charming accessories you can possibly imagine! We bring you the best 5 shops that Paharganj is sprinkled with. 
1. Jewel Junction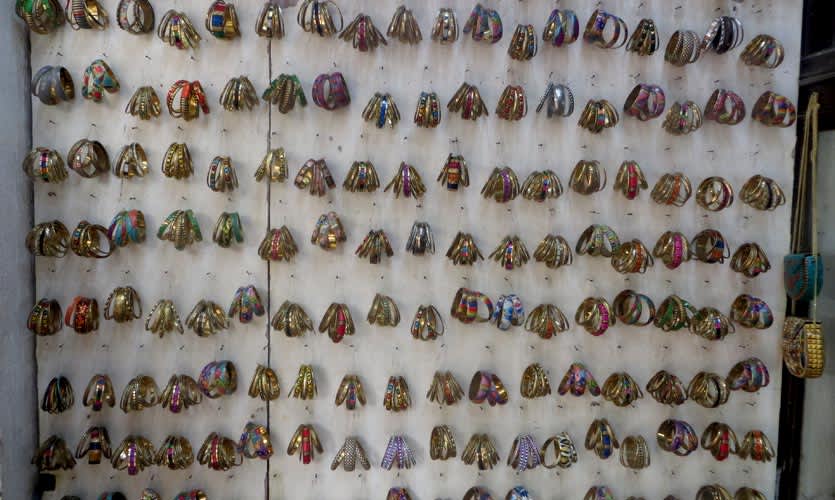 A true cornucopia of all the fashionable bits and baubles, Jewel Junction is a literal haven for junk jewellery. They have one outlet in the main bazaar which houses beautiful earrings and necklaces. If you need more of 'em, they'll take you upstairs, at which point you will be awestruck! They have one room for just feather earrings, other for just pendant rings, one area is just for silver necklaces, and the other for earrings made of stone. Seriously guys, you need to check out this outlet! 
Location | 1156, Near Tooti Chowk, Main Bazar
2. Neha Export House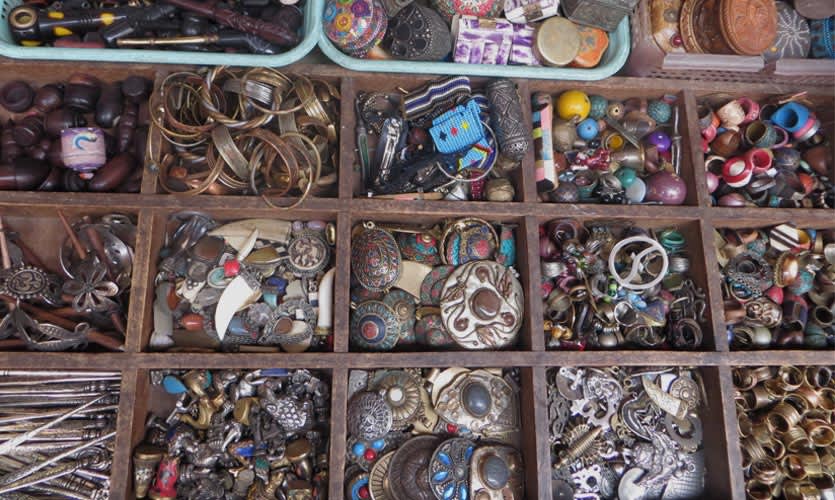 Situated amongst a bevy of footwear shops, Neha Export House is yet another jewellery nirvana you must go and explore. From gorgeous rings to huge bangles, from vintage silver bags to Buddha statues, this export house has it all! The best bit is that they have some really authentic and pure stone-work baubles which you can snap up at quite cheap prices. Go take a look and keep your wallets at the ready!
Location | Shop No. 5081, Main Bazar, Opposite Khanna Cinema 
3. Galaxy Handicrafts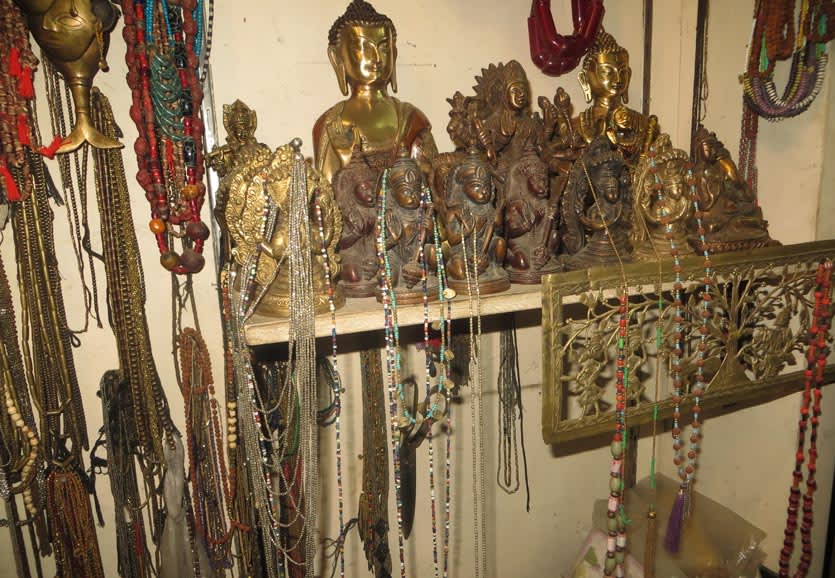 Think all things vintage and that is exactly what this shop entails! Apart from junk jewellery, the outlet has on offer gorgeous lanterns, stunning gramophones, old singing bowls, drool-worthy leather books, vintage brass phones and everything antique. Woah! So make your way to this one-of-a-kind shop and get transported to a bygone era. 
Location | 5134/2 & 3, Main Bazar
4. Barkati Handicrafts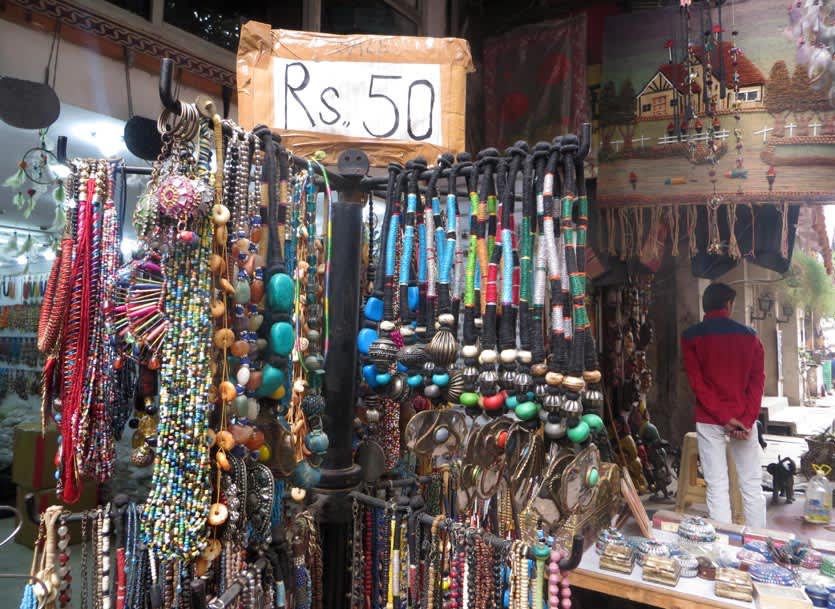 The entrance of the shop is adorned with big, bright and beautiful dreamcatchers that call out to you and just won't let you pass through without a second look! You can also catch sight of a slew of amazing jewellery lined up on both the walls of the shop that's bound to bewitch you. If you go explore it further, you'll come across some vintage hookahs and miniatures and oh, so much more! Come drop by y'all.
Location | 1645, Near Metro Polish Hotel, Main Bazar
5. Guru Handicraft Emporium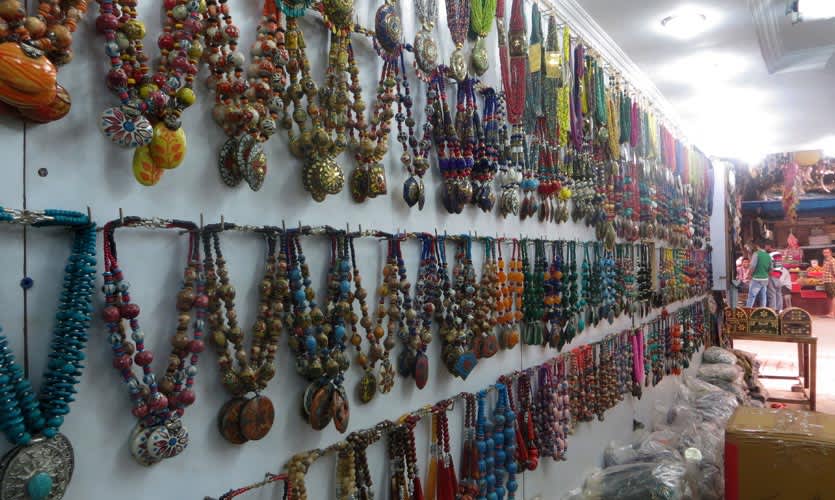 If you're a fan of jewellery made with German silver and embedded with really beautiful stones (and who's not, really), then this is the one place for you! Guru Handicraft Emporium tickles all your accessory fantasies and offers you jewellery that you haven't even dreamt of *happy grins*. We highly recommend you guys check out their mesmerising collection of rings, for they are marvellous! 
Location | Shop No 1192, Main Bazar Road, Near Khanna Cinema
#TheBestBit: The variety is humongous and the prices are so cheap - you'll find earrings starting from 30 bucks and jewellery at 50 bucks! So we're saying it right out - move over Sarojini and Janpath, Paharganj is definitely the place to be!
So go get your hands on 'em, after all, when it comes to junk jewellery, it's always the more the merrier!