Delhi
5 Scrumptious Rolls To Polish Off At Iconic The Kathis That Never Fail To Make Our Day!
Rolls have always been on top of our go-to list for satiating our taste buds, filling our stomachs and going easy on our pockets. But what we love more than a deliciously stuffed double-egg-double-chicken roll is a place that's been serving it for decades. To celebrate our love for all things delicious and nostalgia for all things from our childhood, we went to Vasant Vihar and tried out these five exquisite rolls from The Kathis, also known as the 'house of kathi kebabs'. Here's what we thought of their offerings!
1. Paneer Tikka Rumali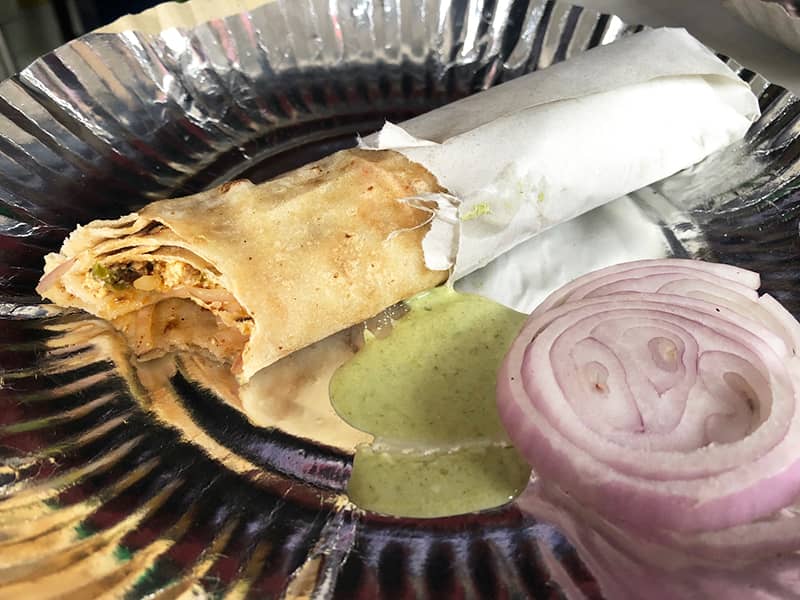 Loaded with supple chunks of paneer tikka and wrapped in soft rumali roti, this one is an absolute delight for the vegetarians. If you're a spice head, this might be a little bland for your taste but it still serves as an overall well-seasoned dish. It's also one of the most popular vegetarian rolls served by the outlet, so we're sure you'd want to treat your palates with it!
Price | Rs 120
2. Mutton Rumali Roll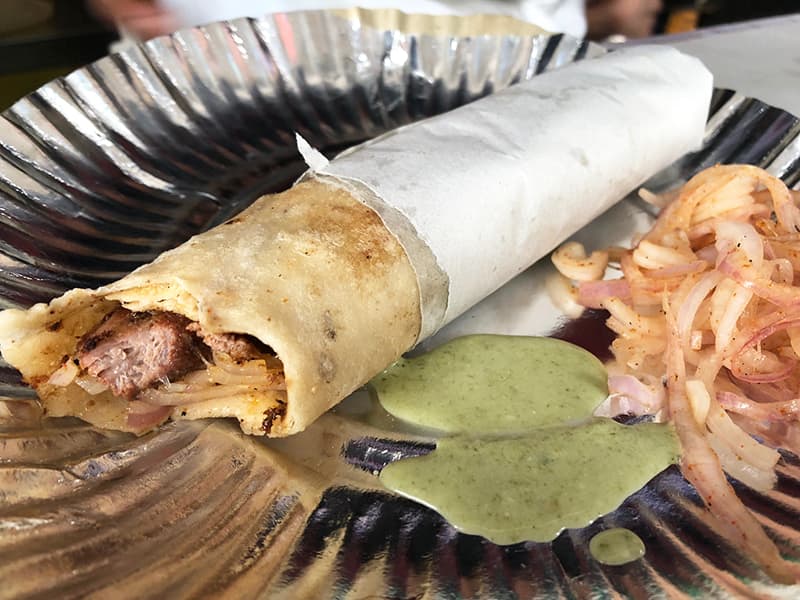 Stuffed with well cooked, melt-in-your-mouth mutton pieces, this one had us wanting for more. The soft rumali roti and hot chunks of meat made for a good combination and overall the roll was adequately flavoured and sprinkled with delicious chaat masala. Coupled with green chutney and masala onions, they made up for a quite savoury item!
Price | Rs 180
3. Kashmiri Kathi Chicken Roll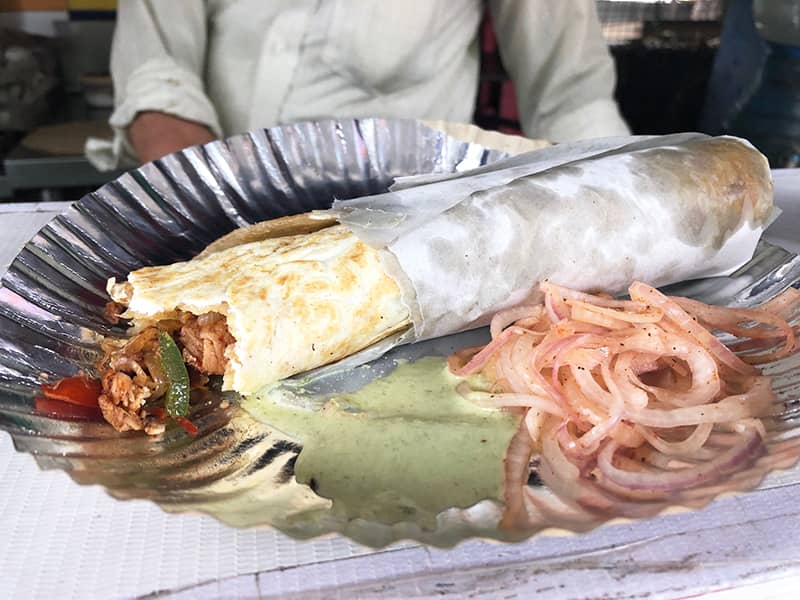 If you like your meat coupled with veggies and want your roll stuffed to the brim, this dish is for you. Unlike the other non-vegetarian rolls, it was loaded with sliced veggies along with the chicken and we loved the appetizing filling, even though the meaty flavour was overshadowed by the presence of an insane amount of veggies!
Price | Rs 180
4. Double Egg Double Chicken Roll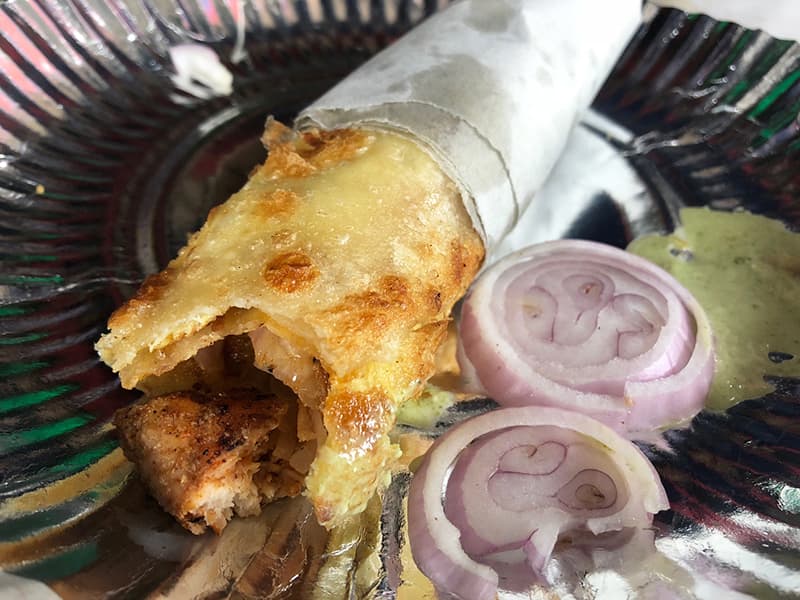 Crispy, juicy, scrumptious, delectable, this one comprised them all! The combination of the soft layer of the egg with the crisp roll and the succulent stuffing had our taste buds drooling. Don't forget to dunk it in your chutney to add a little more spice to the already flavoursome dish. The stuffing was heartily filled and this roll makes for an appetizing snack for any chicken loving foodie!
Price | Rs 175
5. Chicken Rumali Roll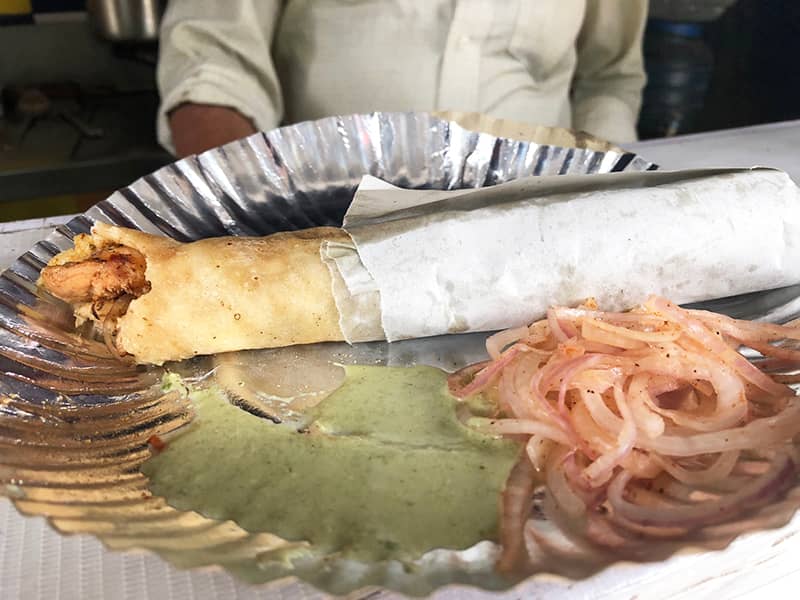 Hands down, one of our favourite items of the evening! Despite being devoid of any kind of gravy or sauces and being wrapped in a rumali roti, we were surprised that the roll didn't taste dry and rather had just the perfect amount of juiciness. The filling was scrumptious and packed with enough masala to make it appealing to even Delhi's street food junkies. When here, you absolutely can't afford to miss out on this one!
Price | Rs 150
There's a reason this place is one of the oldest joints serving rolls to Delhiites for they serve flavours like none other. Their own unique taste and scrumptious fillings are what we keep going back for and why we recommend you to try them out if you haven't already!
Where | The Kathis - 3, PVR Priya, Basant Lok Market, Vasant Vihar
Call Them | +91 11 6517 8337 & +91 9999 919 803
Timings |12 Noon - 11 PM
Check Out Their FB Page | https://www.facebook.com/The-Kathis-18269672371/