Delhi
5 Savoury Waffles Like Pizza & Burger Waffles To Gobble Up At This Place In Gujranwala Town
Waffles, although originating in France and Belgium, have made their way to Delhi and into our hearts. But for those who crave for some quirky waffles and are tired of the usual chocolatey and sweet flavours, we have just the place for you 'cause every once in a while, everybody's gotta give pizza with pineapple a shot (so to speak).
JOE and The Company, located in Gujranwala Town, offers over 28 irresistible varieties of waffles, 29 relishing types of juices, 13 appetizing flavours of shakes and 8 kinds of yummy fries. Did your inner foodie just do a happy dance? 'Cause ours sure did! We decided to explore their inviting menu and here's everything we tried there. 
1. Pizza Waffle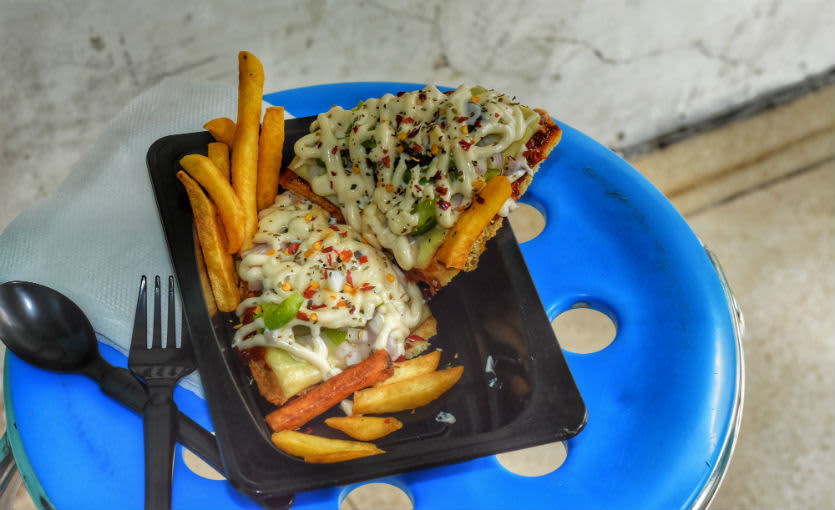 This delectable blend of Italian and French cuisines is the answer to all your problems this summer. The soft yet crunchy American waffle was topped with fresh & sweet green bell peppers, onion and jalapeños mixed in heaps of creamy mayonnaise. Served with French fries, which were maybe a little too fried for our taste, this waffle did justice to our pizza-philia. 
Price | Rs 180
2. Burger Waffle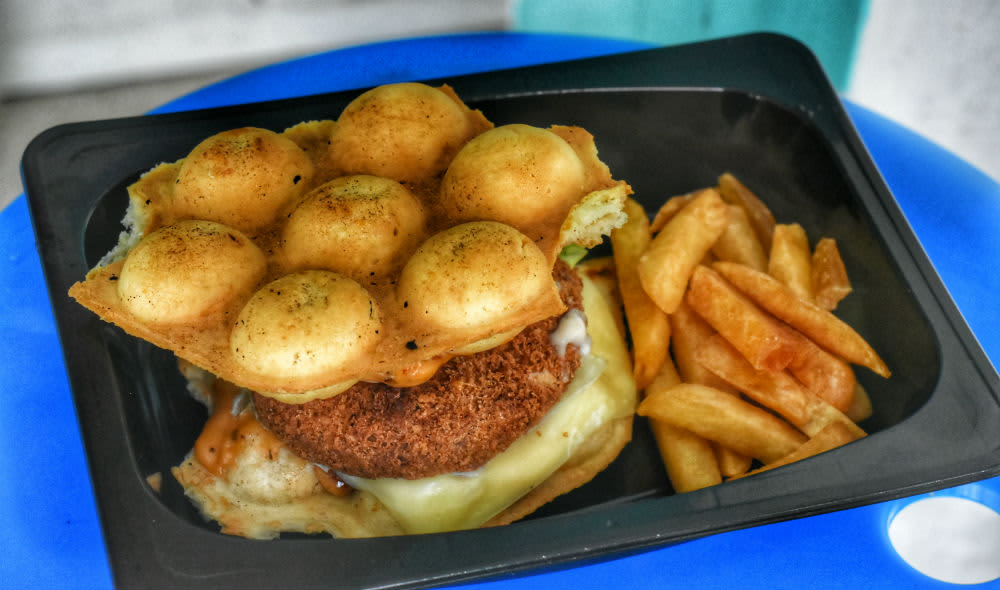 If strong mustard and jalapeños are your thing, this dish is just the right fit for you. Delicately thin slices of salami sat atop a waffle with a strong and spicy mustard sauce and mayonnaise dripping from it. Perhaps it could have looked a little more appetizing than it did but the moment we tasted it, we heard our taste buds thank us. The sourness was just about right with a subtle hint of cheese and an overwhelming taste of jalapeños and hot mustard. Defo try this!
Price | Rs 200
3. Salami Waffle

Nothing about the waffle said 'Mexican' except for the menu, but that didn't stop us from drooling over this unique blend of veggies and sauces. A simple mixture of chopped tomatoes, onions and dollops of mayonnaise, garnished with oregano, sat on our waffle waiting for us to savour the dish. The slices of cheese mixed with all the other flavours took the dish to a new high altogether for us. If you're looking for something different but aren't ready to experiment with overly funky ingredients yet, this waffle is perf for you!
Price | Rs 180 
4. Mexican Waffle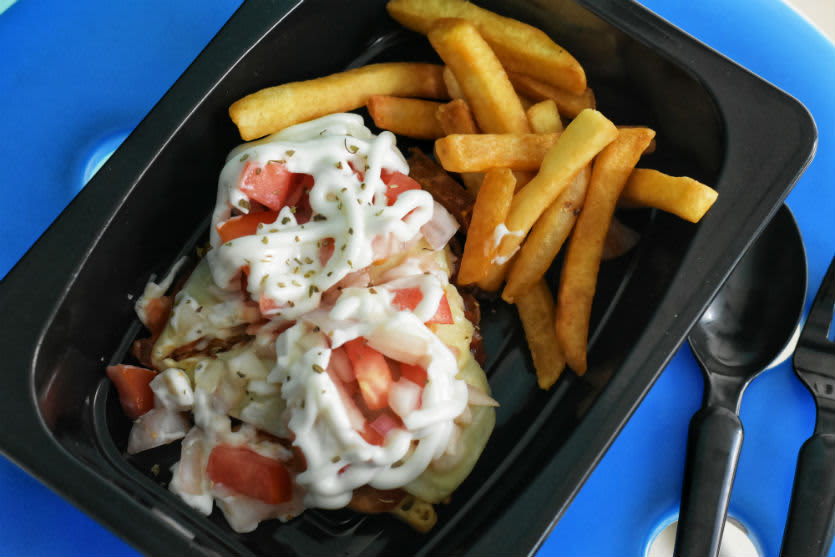 Offering aloo tikki sandwiched between two bubble waffles, this dish is made for you if you're ready to get messy with sauces dripping all over, like us. We opted for the non-veg variant of this waffle but, hand to heart, we perhaps could've done with a tad more chicken in it. Served with fries on the side, this dish will bring you together on the grounds of taste, no matter which part of the city you come from.
Price | Rs 180
5. Tandoori Paneer Waffle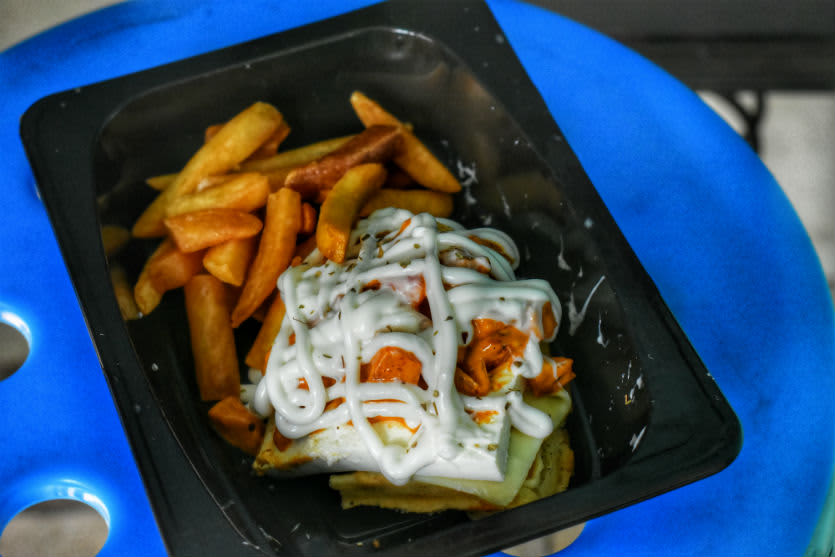 Yes, you can live for this waffle flavour and yes, this is to die for too (ironically). Loaded with rich and creamy tandoori sauce and their usual topping of mayonnaise, this waffle was the star of the meal. The soft and juicy pieces of cottage cheese were the crowning glory of the dish, and we give a whole-hearted thumbs up to this joint for their Tandoori Paneer Waffle!
Price | Rs 180
JOE and The Company's menu often offers signature dishes which change on a regular basis, which is pretty cool. However, the quantity served seemed a little unjust for the stated prices but the dishes were filling and appetizing. This small cafe has a welcoming urban ambience which only adds to its marvellous appearance. So, we suggest you drop by JOE's 'cause occasionally, your taste buds deserve a roller coaster ride too!
Location | JOE And The Company - A-353, Derawal Nagar, Gujranwala Town
Call Them | +91 9899 899 825
Timings |  11 AM - 11 PM (Tuesday - Sunday)
Check Out Their FB Page | https://www.facebook.com/pages/Joe-and-the-Compan