Delhi
5 Reasons To Head To This 70 Years Old Bookstore In Janpath With Books Starting @ Rs 79!
Tucked away in the busy market of Janpath amidst the unending street shops and eateries, Famous Bookstore is a bibliophile's paradise. Whether its fiction or non-fiction, paperbacks or hardcovers, classics or best-sellers, there aren't many books that you would not find here. We absolutely adore the instant musty smell of books or 'biblichor' that enveloped us as we entered the place. What makes this store so different is the amount of history it holds and the fact that its run by Mr. Sanjeev Arora, who actually knows a lot about books. You can surely strike up a conversation with him while getting your hands on some amazing books. So read on as we list the reasons why you gotta take your bottoms over to this spot ASAP!
1. Historic Legacy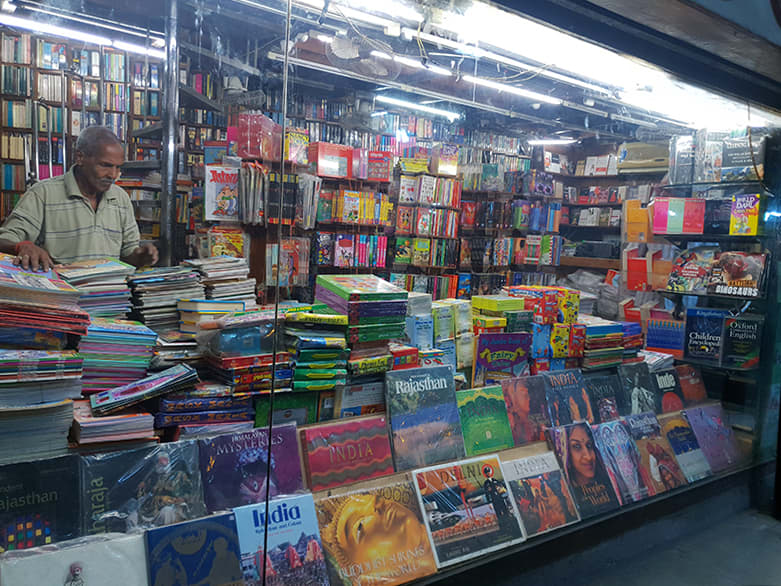 Finding its roots in Pakistan, where it started before our country's Independence, this store has a rich history of over 95 years! After independence, the family shifted to India and started this book store in Delhi in 1949. Since then, they've been running this shop and taking care of all the literary needs and wants of all avid readers in the country's capital. The legacy of this place has been passed down many generations and has seen through the rise of India as we know it today - wow!
2. Books For All Ages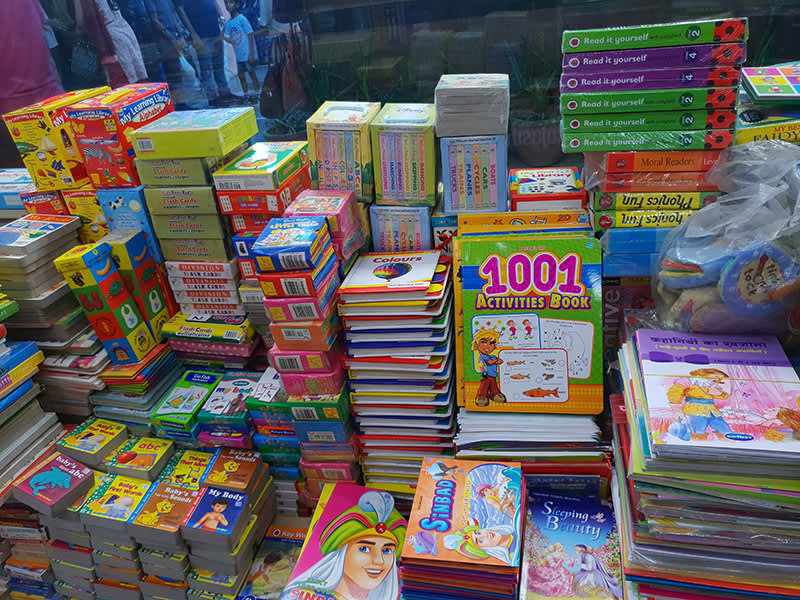 Not interested in books of the millennial generation? Don't worry, this store has reads for people of all ages. There's a separate section for children's books which has a wide variety of colouring, learning and story books for the young budding readers. For the older generations, this store has a wide array of literature from famous authors of the olden times, translations of famous scriptures and spiritual books and more. This is the perfect place for any reader to find solace irrespective of age!
3. No Shortage Of Authors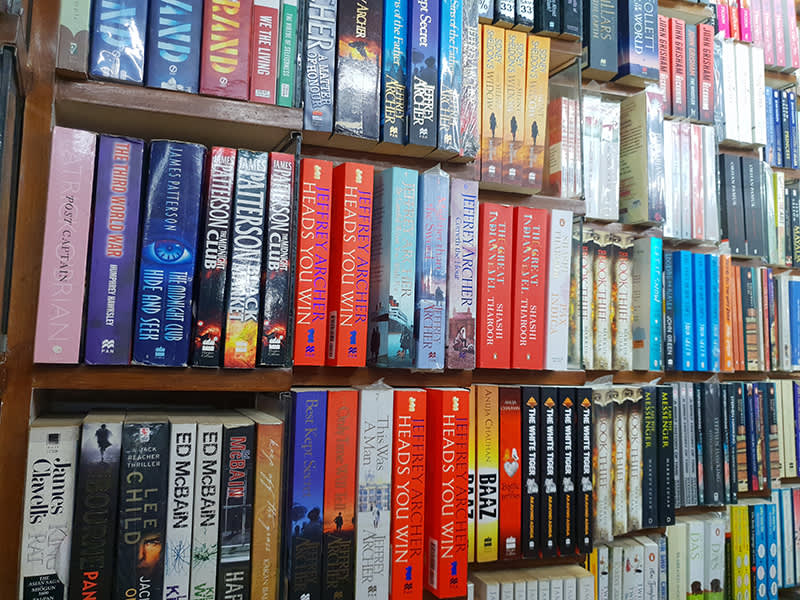 Walking down the aisles of this store is like every reader's dream turned into reality. With floor to ceiling shelves lined with all the famous authors and their full collections staring back at you, wouldn't you just want to buy them all? From J K Rowling to Agatha Christie, Sidney Sheldon to Jeffrey Archer, Paulo Coelho to Dan Brown, you will find no shortage of authors to please your hearts. The staggering range that they stock would make you want to hoard up loads of interesting reads for the upcoming vacays!
4. Books In Numerous Languages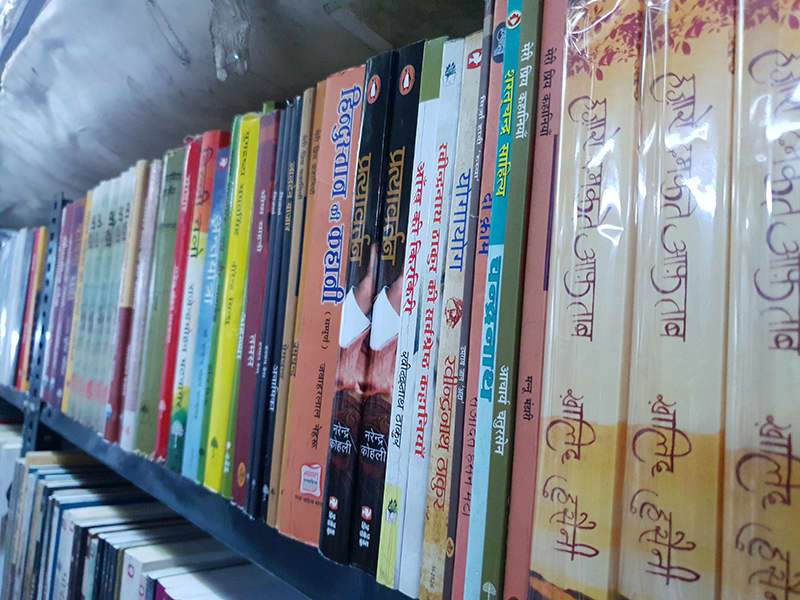 Being part of such a culturally and linguistically diverse country, we Indians love our languages, don't we? Well, don't worry because Famous Bookstore keeps that in mind and stocks up on books of various languages. Whether you want to indulge in soulful Urdu poetry, go through India's history in Hindi or pick up the Harry Potter series in English, this place should be your go-to bookstore. They even offer some beginner's language learning books for various Indian as well as foreign languages, so do give it a try!
5. Spot On Location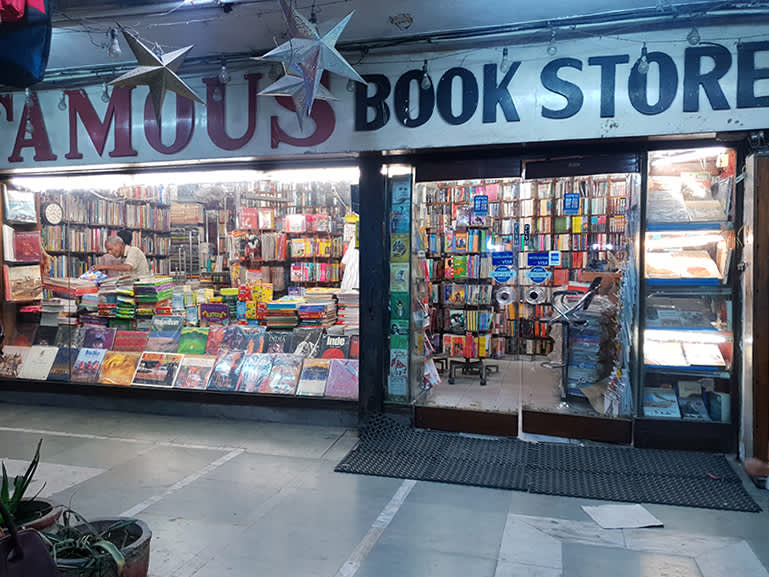 What can be a better location for such a 'famous' bookstore than the heart of the city? Exactly, nowhere else. You can find this outlet in the main Janpath market behind the clothing and accessory stalls on the lane with eateries like Depaul's. It's perfect for a day out because you get everything at one place - a wonderful bookstore, lots of street shopping, scrumptious food and on top of that, CP is right around the corner. You can easily spot the name of the store written in big bold letters outside. So though, it's defo a hidden gem, it's an easy one to locate!
It's very rare to find such lesser-known places still intact which connect us to our past and help us spread the love of reading to our future generations. This bookstore is a must-visit for every avid reader and book lover out there to experience the smell and sight of new books at a place that has stood the test of time as a testament to the love of reading!
Where | Famous Bookstore - Shop No. 25, Janpath Bhawan, Janpath Market
Call Them | +91 11 2332 8275
Price | Rs 79 Onwards
Timings | 11:30 AM - 9:30 PM (Mon - Fri) & 2 - 9:30 PM (Saturday)