Delhi
5 Quirky & Lip-Smacking Dishes Starting @ 25 Bucks You Should Try In Faridabad
If you love everything that is spelt as quirky, then fellow readers you have landed up at just the right place. Faridabad is a city that's full of surprises when it comes to food. You'll not only find affordable cafes but also out of the box dishes here. We have come up with a list of five places that serve you with great and super quirky dishes at incredibly pocket-friendly prices!
1. Tandoori Chai @ IMT Chowk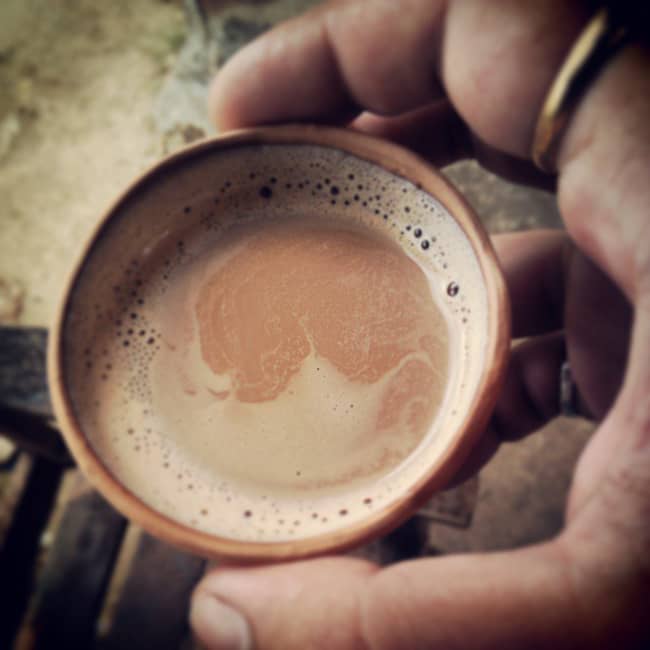 This Is A Representative Image
We love everything tandoori, right? So how could we not start the list with one of the hottest trends of our times? After taking Delhi by storm, the tandoori chai has made its way to Faridabad as well and is wooing the locals with its rich tandoori taste. While you sip on it, you get to lose yourself in the smoky clay oven aroma!
Where | Tandoori Chai - IMT Chowk, Bypass Road, Sector 69
Price | Rs 25
2. Hot Chocolate In A Kulhad @ Mad Drop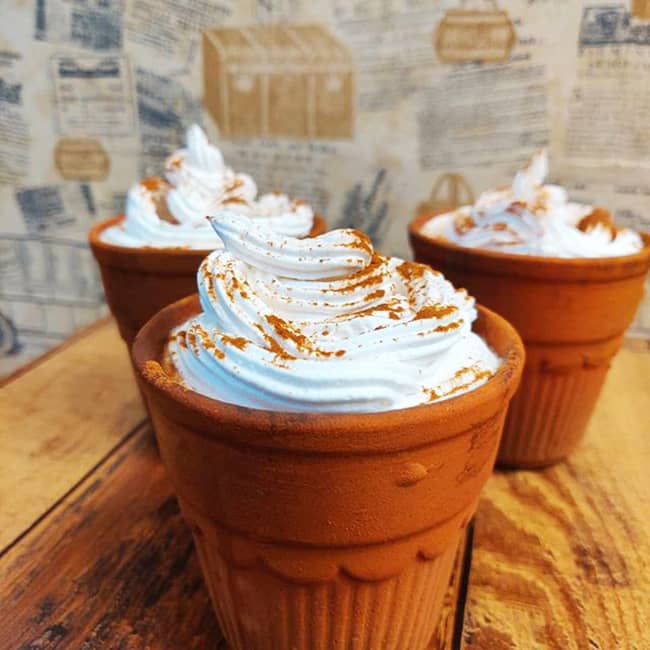 Just when we start to think we have seen it all, the world seems to catch us off guard. The amazing peeps at Mad Drop are making us go gaga over their hot chocolate which is - get this -  served in a kulhad! Their steaming cuppa of hot chocolate come topped with oodles of yummy and thick whipped cream. This fetching dish is exactly what your Insta-feeds need to become a rage amongst your peers!
Where | Mad Drop - Shop No 197, Sector 21 C
Price | Rs 80
Timings | 10:30 AM - 11 PM
Call Them | +91 9319 067 894
Check Out Their FB Place | https://www.facebook.com/MadDrop21c/
3. Chocolate Burger @ Grub Sehat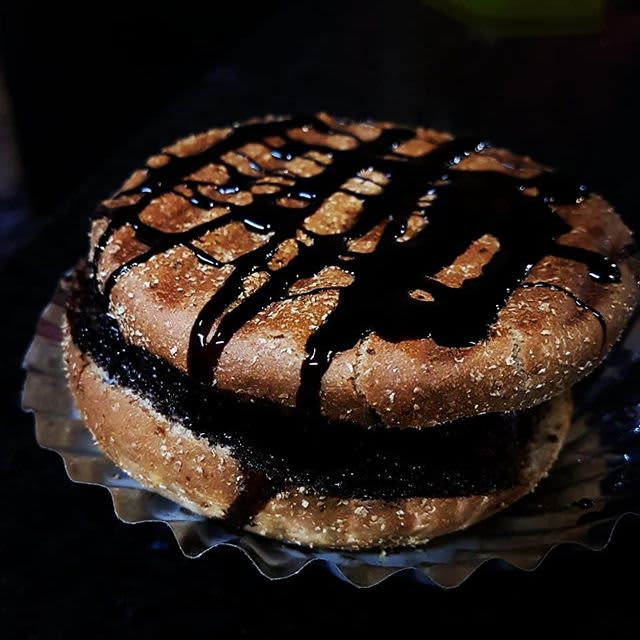 Yes, this is happening. We can now satiate our perpetually chocolate hungry souls with Chocolate Burgers. This delivery-only place knows how much we love chocolate and hence serve us with what they call a healthy Chocolate Burger. Aren't you drooling over the picture, already?
Where | Grub Sehat - Sector 16
Price | Rs 129
Timings | 9:30 AM - 10 PM
Call Them | +91 9599 764 920
Check Out Their FB Place | https://www.facebook.com/grubsehat/
4. Pizza Pasta Sandwich @ Kev's Cafe
Kev's Cafe definitely knows how to roll. They make sure that we get only the best, hence they serve us with little slices of happiness in the form of their Pizza Pasta Sandwich. Yep, this is exactly what you' imagine. It has a pizza-like crust on the outside layer of the sandwich bread. While has a filling of pasta on the inside, yummy right?
Where | Kev's Cafe - Shop 24, Near The Teg Uniform, Market 1, NIT
Timings | 11 AM - 12 Midnight
Call Them | +91 9899 672 024
Check Out Their FB Place | https://www.facebook.com/kevscafe/
5. Traffic Jam Drink @ NIT 5 Market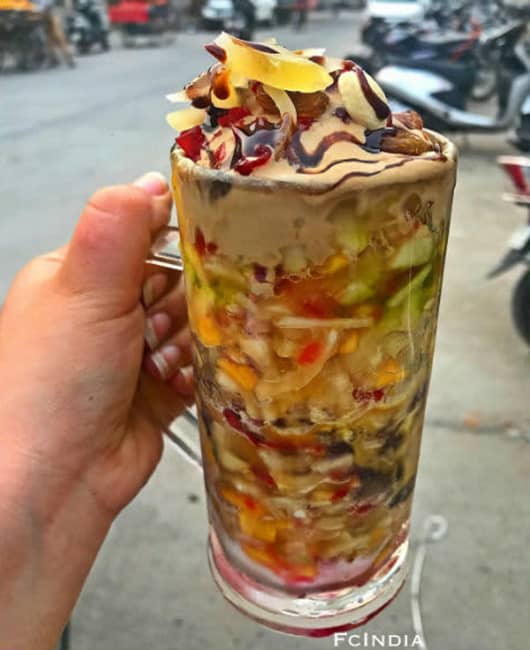 Just like a traffic jam at night that witnesses a blend of lights, this drink too has a symphony of colourful yummies that will make you swoon in delight. In the bustling NIT 5  Market, you'll find this drink that looks nothing short of a kaleidoscope of vibrant hues with various flavours of ice creams like vanilla, chocolate and mango ice which are then blended with fresh fruits. A lip-smacking and decadent meal in itself, right?
Where | NIT 5 Market
Price | Rs 60