Delhi
5 Quirky & Buttery Omelettes You Must Feast On @ Anand Bhai Pizza Omelette In Dwarka
With the winter season giving Delhiites the chills, there's nothing more tempting than a cup of chai and some hot, sizzling omelettes that are not only loaded with protein, but also a treat to the taste buds. But if you've had enough of the boring, plain everyday breakfast omelettes that have no twist to them, then you must go and check out this food stall in Dwarka, that has all sorts of variants, from pizza to chicken to even dry fruit omelettes - all of which are served with generous amounts of toppings that comprises everything from the cheese to the vegetables and not to mention the enormous dollops butter! Here are five kinds of quirky omelettes we tried at this small food stall.
1. Spl. Pizza Cheese Omelette
All of their omelettes were overloaded with extremely delicious and sinful amounts of butter and that reflects in the taste. But this one had double amounts of trouble and deliciousness for it was also loaded with huge toppings of cheese. Even though it'll make for a heavy meal, there will be nothing you regret after having this dish loaded with not just ingredients but also flavour!
Price | Rs 130
2. Pizza Omelette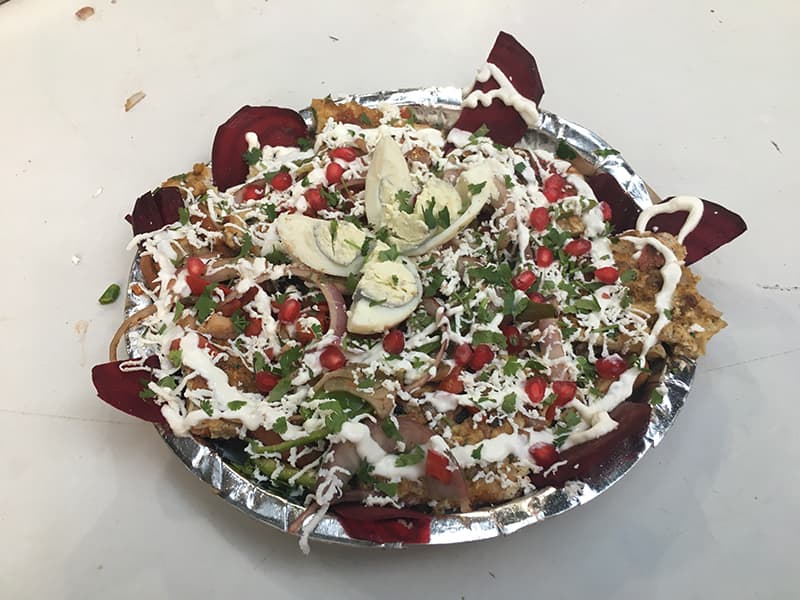 Loaded with cheese and sauces, this creamy omelette that came served with breads was pretty darn good. Even though it didn't live up to the hype surrounding it about being the best one here, we were definitely not disappointed by the loaded treat and are sure that you won't be either!
Price | Rs 80
3. Spl. Chicken Pizza Omelette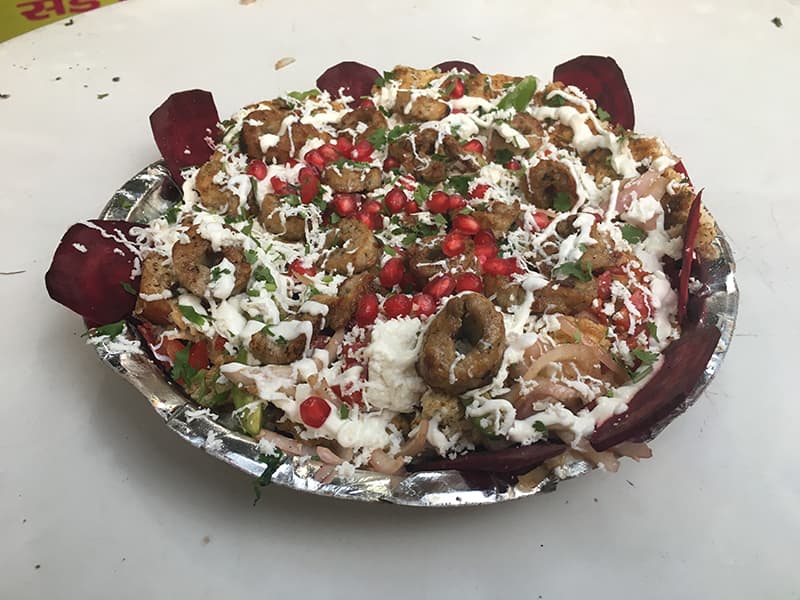 Combining two of our absolute favourite things in one dish, this omelette was laden with butter, veggies and delicious pieces of chicken, whose flavours complemented one another amazingly! Also, it makes for a great item when you're in the mood for devouring a hearty dish, satisfying your hunger and taste buds incredibly well. We definitely recommend all non-vegetarians to feast on this at least once!
Price | Rs 180
4. Spl. Dry Fruit Omelette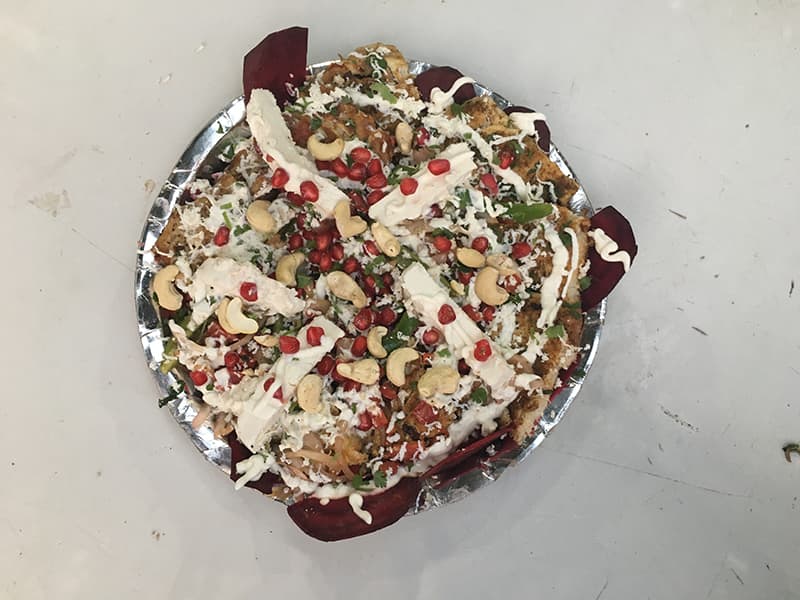 Although we weren't fans of the combination of dry fruits with eggs, it's surely something you can give a shot if you want to try out something different and quirky. Like we said, their toppings and ingredients are served in extremely generous amounts, so it's definitely worth the money for all the dry fruit lovers. Go and try out for yourself!
Price | Rs 220
5. Spl. Paneer Omelette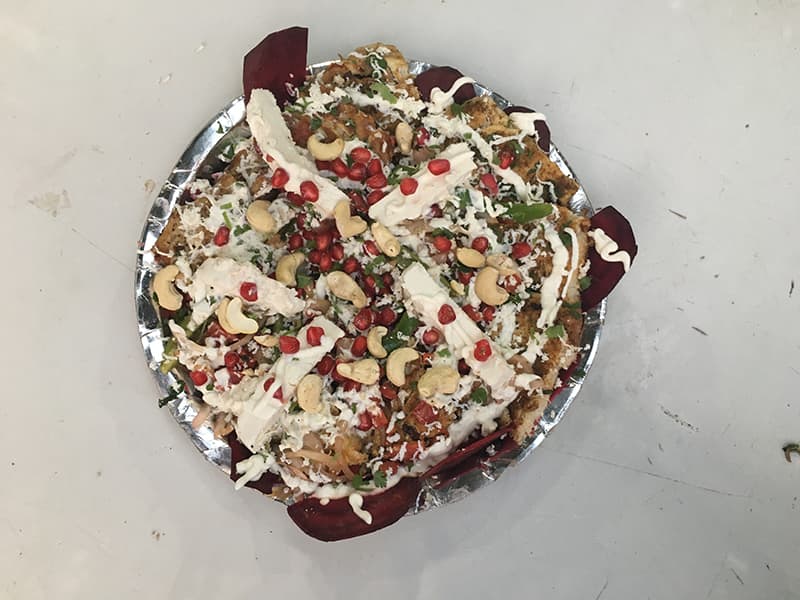 If you're a paneer lover and prefer it over chicken, there's no way you aren't going to love this! The chunks of paneer were huge and would definitely make for a healthy and fulfilling meal. The omelette is rich in taste as well as ingredients and the paneer cubes balanced the spicy snack flawlessly!
Price | Rs 180
You can order each of these to be cooked with two to ten eggs each, so you can either make it a snack or a complete meal to be shared with your buddies. And since this is a small food stall, it has no seating and very little place for savouring your omelettes. The ambience may not be the prettiest, but you can definitely take away a few of your favourites to enjoy in the comfort of your blankets! Now who wouldn't want that on a cold winter day?
Where | Anand Bhai Pizza Omelette - E-561A Opposite Goyal Sons, Sector 7, Dwarka
Call Them | + 91 8010781018
Timings | 3 - 11 PM (Closed On Tuesdays) 
Check Out Their FB Page |  https://www.facebook.com/Anand.Ande.Wala/