Delhi
5 Places Where You Can Dig Into Some Delish Snacks Near NIFT Delhi
National Institue Of Fashion Technology or NIFT as it's famously called, is located in the peaceful and serene area of Hauz Khas and it is surrounded by a number of thriving shops where you can spend hours chilling and exploring. We spent some time outside NIFT Delhi, and we've rounded up the places y'all need to check out if you're in the area!
1. Unnamed Stall For Chole Parantha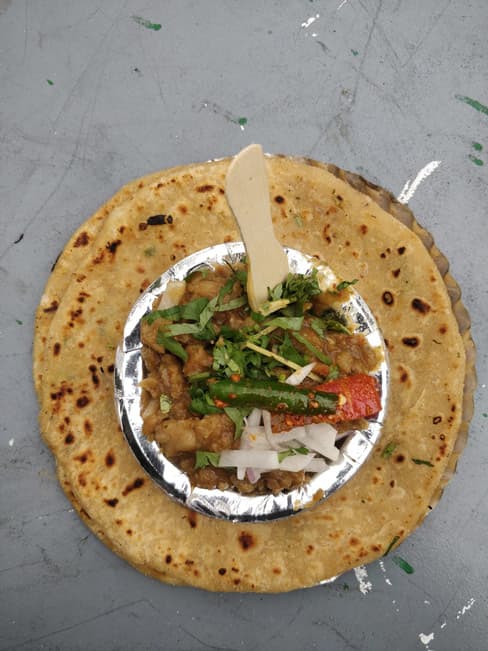 Delhiites have an unending love affair with Chole and Parantha. You'll find these lip-smacking dishes at every nook and corner of the city! We found a kiosk here that serves scrumptious plates of Chole Parantha for just Rs 30 that you guys need to try. Served with onions and pickle, this zesty dish will cure your hunger pangs, right away.
Price | Rs 30
2. Kathi Roll Corner 44
Is any outing ever complete without pigging out on some street-style noodles? Kathi Roll Corner 44 is located opposite NIFT and is a popular food joint amongst the college-goers. We tried the delish Garlic Noodles that has a great blend of spices and makes for a great evening snack.
Price | Rs 70
3. Unnamed Stall For Uttapam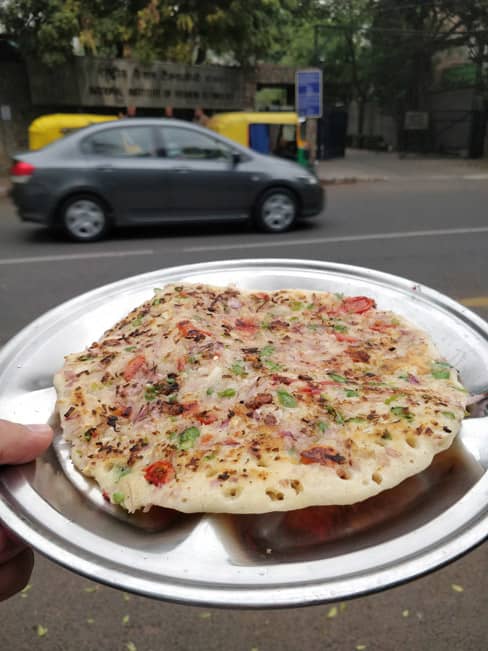 If you love South Indian fare, then there's something for you guys here as well! The mouth-watering Uttapam from a stall here is a must-try. It's freshly prepared right in front of you and since it's topped with lots of veggies, it's supremely filling as well!
Price | Rs 70
4. Bruno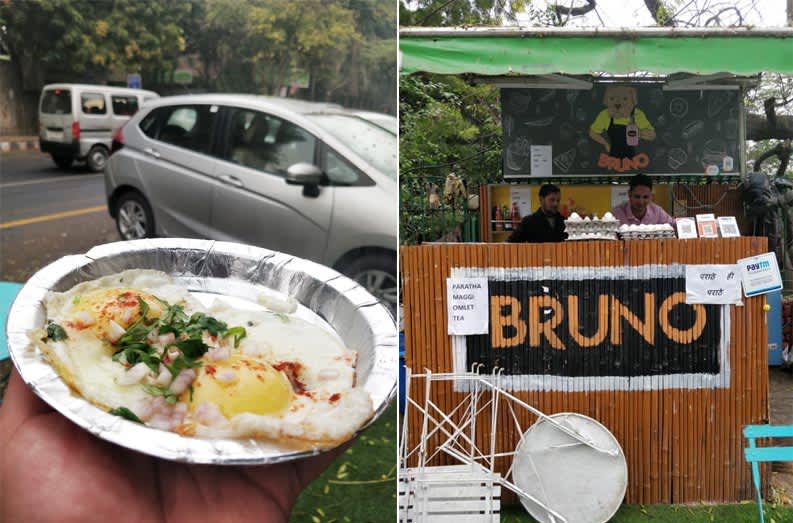 Foodies, how about some fried eggs before you start your day? Bruno serves Parantha, Maggi, Fried Eggs and Tea and we decided to gorge on the Fried Eggs that was sprinkled with chopped onions, chillies and coriander. Guys, if you haven't tried this yet, have you really been to Hauz Khas?
Price | Rs 30
5. Unnamed Stall For Chai & Roll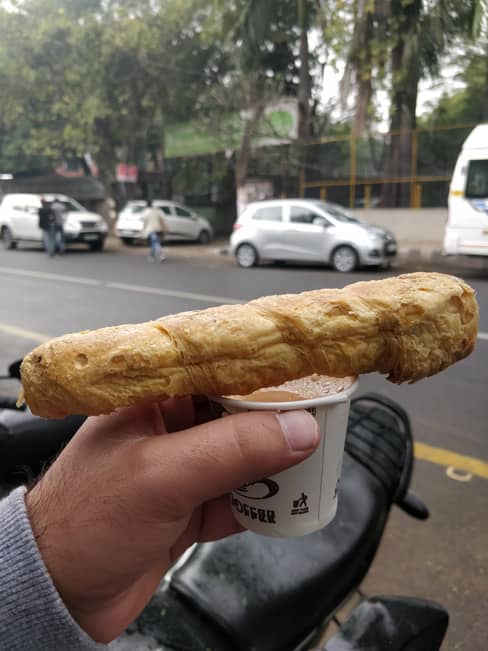 Of course, guys, our days don't end unless we sip on a garma garam chai, and that's exactly what we did at this stall where we had a hot cuppa tea and a crispy cream roll that reminded us of the good ol' days! 
Price | Rs 25
So guys, when are you heading over there?