Delhi
5 Places Where We Hogged On Kachori Aloo Sabzi, Rolls & More For Under Rs 100 @ Mayur Vihar
From momos and rolls, to vada pav and samosas, we Delhiites love our street food. In fact, we've found ourselves craving these platefuls of goodness ever so often, as we're sure you have, too. So, we've curated a list for all our fellow bhukkads of places in Acharya Niketan market in Mayur Vihar - I, where you can gorge on wonderful street food, on the cheap!
1. Rolls Hub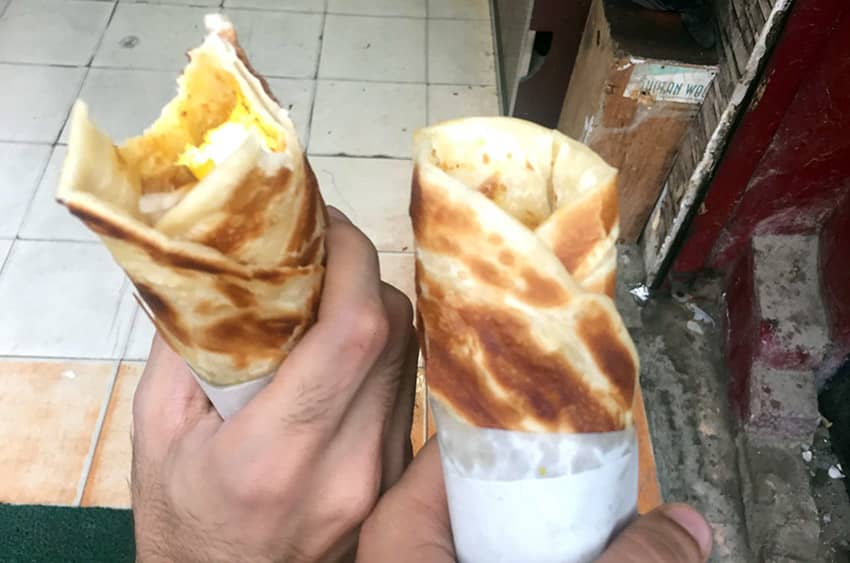 Appropriately named, this place is a hub for anyone who loves rolls. From potato to mutton seekh kabab, they have over 65 varieties of super yummy rolls on offer. Their Egg Chicken and Paneer Tikka rolls have become our all time favourites. Thick maida parathas are stuffed with a filling of your choice, sliced onions and yummy mayonnaise, thus making it quite different from the regular kathi rolls which can be found at any roadside stall. The shop is usually very crowded but the service is still pretty great, so you won't have to wait for long for your yummy roll!
Price | Rs 90 (Egg Chicken Roll) & Rs 80 (Paneer Tikka Roll)
Where | Rolls Hub - P - 40, Shop Number - 2
2. Momos Hut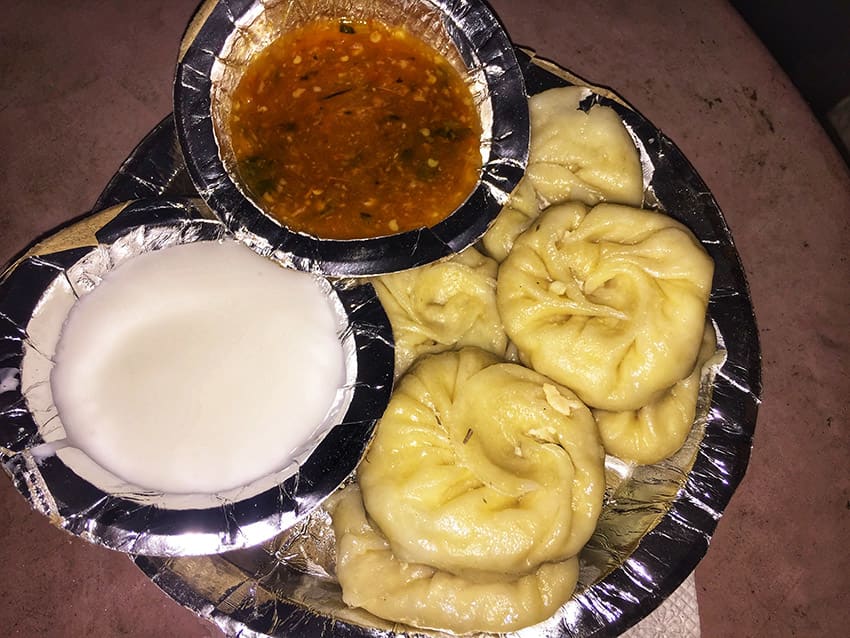 Happy, sad, angry or excited, momos are the panacea for everything! Momos Hut serves delish steamed and fried dumplings which come in veg, paneer and chicken variants. Usually crowded with kids coming back from or going to their tuitions, this small stall serves one of the spiciest chilli garlic chutney you'll ever have, so be ready with a cool beverage in hand because you'll need it after having its taste. Head over to this place for an unforgettable experience!
Price | Rs 60 (Steamed Chicken) & Rs 60 (Fried Paneer)
Where | Momos Hut - Outside Ahlcon Public School, Gate Number 3
3. Rajendra Pav Bhaji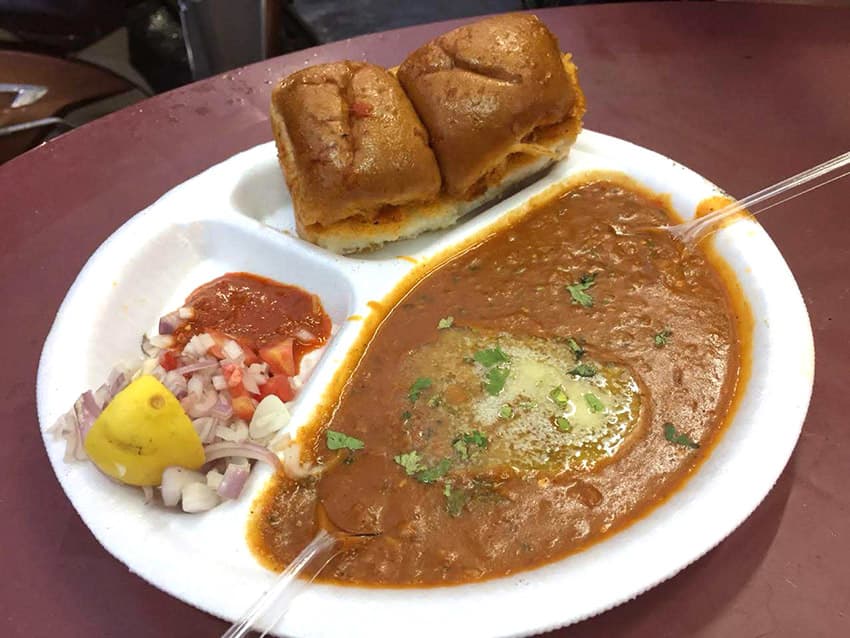 Bringing the taste of the streets of Mumbai straight to Delhi, Rajendra Pav Bhaji serves street staples like pav bhaji and vada pav. Piping hot bhaji served with crispy buttered and toasted pav, this dish is light on the pocket but heavy on taste. Best had with chopped onions and a big squeeze of lime, their Pav Bhaji is a proper meal in itself. Bhaji pulao, a super yummy delicacy which is essentially boiled rice cooked with bhaji on a searing hot pan, is something we don't come across everyday. What's more is that all these dishes are available in Jain variation, without any onion or garlic, too! Drooling already?
Price | Rs 20 (Vada Pav) & Rs 70 (Pav Bhaji)
Where | Rajendra Pav Bhaji - Near Aggarwal Bikaneri Sweets
4. Chauhan Namkeen Bhandar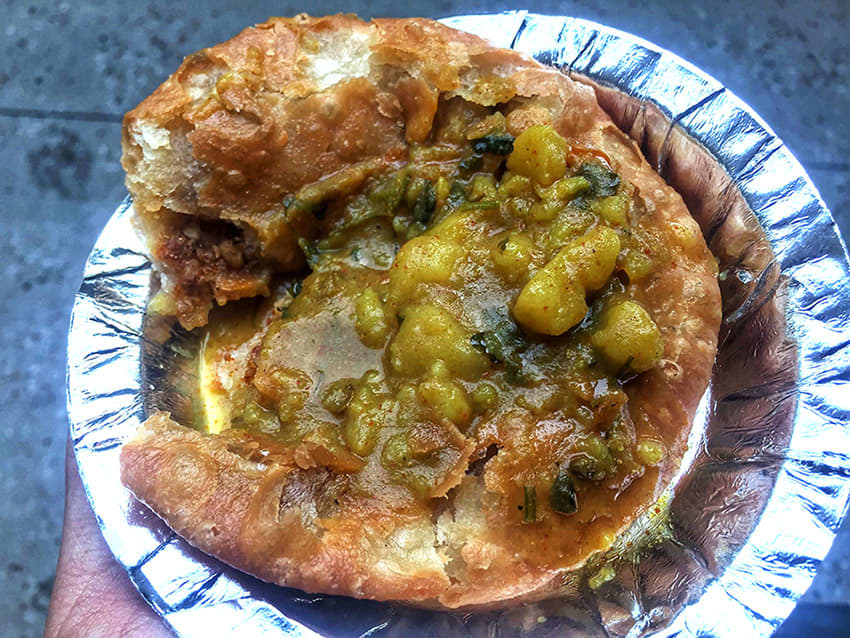 They fry samosas and kachoris right in front of you and it's really hard to just pass by and ignore the seductive smell of these snacks. The owners take pride in the freshness and yumminess of their products. Not only do they sell wholesome items like samosas and kachoris, but also have around 50 varieties of namkeens to offer. True to their name, they are a treasure house of namkeens, mathis and namak paare and also cater for bulk orders!
Price | Rs 30 (Kachori With Aloo Sabzi) & Rs 10 (Samosa)
5. Aggarwal Bikaneri Sweets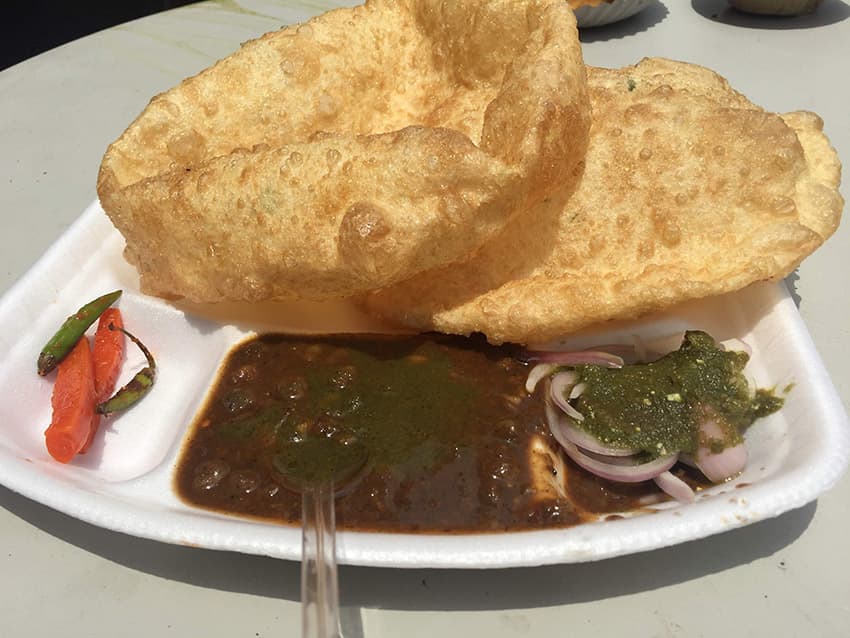 This sweet shop has been serving yummy sweets and snacks for more than 20 years. Their delicious Chole Bhature are the best option if you want to have something filling, which is tasty yet pocket friendly. Feel free to ask for several servings of the yummy chole. They also serve pretty affordable Chinese food. Dishes like Honey Chilli Potato, Chowmein and Spring Rolls sell like hot cakes here! We visited the sweet shop on a rainy day and had a plate of steaming hot jalebis. It was the perfect monsoon day we'd always dreamt of!
Price | Rs 45 (Chole Bhature), Rs 100 (Honey Chilli Potato) & Rs 50 (Jalebi)
Where | Aggarwal Bikaneri Sweets - Shop Number - B 38
So, when in Acharya Niketan market in Mayur Vihar, don't forget to drop by these place, you won't regret it!