Delhi
5 Places To Score Cheesy & Loaded Fries With Buds Starting At Rs 60 In Faridabad
Our version of the dictionary defines perfection as a serving (or three) of piping hot fries. And we can all agree that cheese makes everything taste a gazillion times better. Blessed be those messiahs who married fries with cheese in holy gluttony. If you want to hog on these sensationally revamped fries, peruse this list of the best places to score loaded fries in Faridabad!
1. Khidki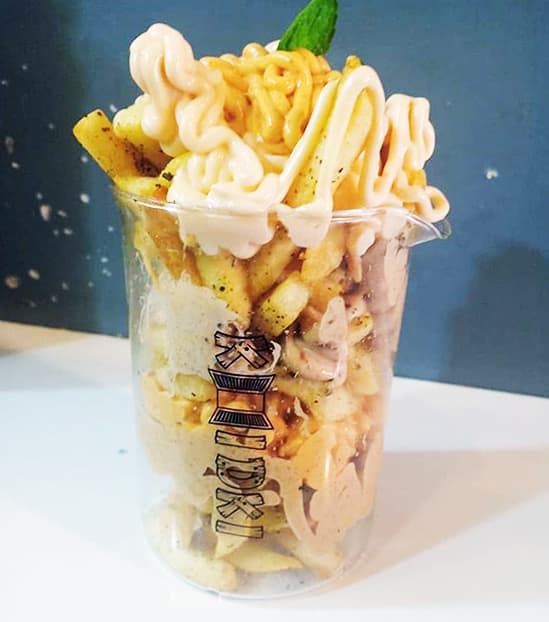 Picture Credits: foodhuntbeginss
Serving food in plates is so 2017, grub-in-a-jar is the hip way to scoop up bites now. Khidki opens the window (pun intended) of revamping fries and serves them in a jar. They glaze their potato perfections in liquid cheese and a bright sauce. All that these jars of cheesy goodness need are your hands around them. So rush here with your gang to get your carb game going!
Where | Khidki - SCO-87, Sector 15
Timings | 12 AM – 2:30 AM, 11AM – 12 AM
Call Them | +91 9999 764 939
Price | Rs 140
Check Out Their FB Page | https://www.facebook.com/khidki.1/
2. Delicate Delights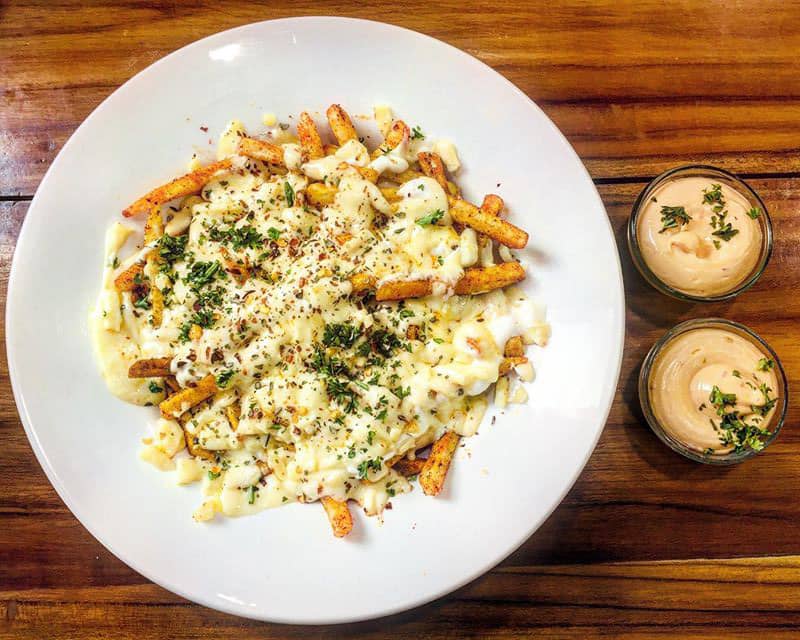 Picture Credits: bhatiadamunda
Faridabad's very own gem, Delicate Delights dishes out baked cheesy fries that are toasted to perfection and blanketed in oodles of cheese. The combo of liquid and mozzarella cheese creates that perfect gooeyness that you won't be able to resist digging your forks into. We legit recommend you to be ready to record a tempting slow-mo video of that first enticing bite!
Where | Delicate Delights - SCO 15, Sector 16
Timings | 12 PM - 10 PM
Call Them | +91 7042 228 853
Price | Rs 220
Check Out Their Instagram | https://www.instagram.com/delicate_delights_faridabad/?hl=en
3. Delicieux Ice Cream Rolls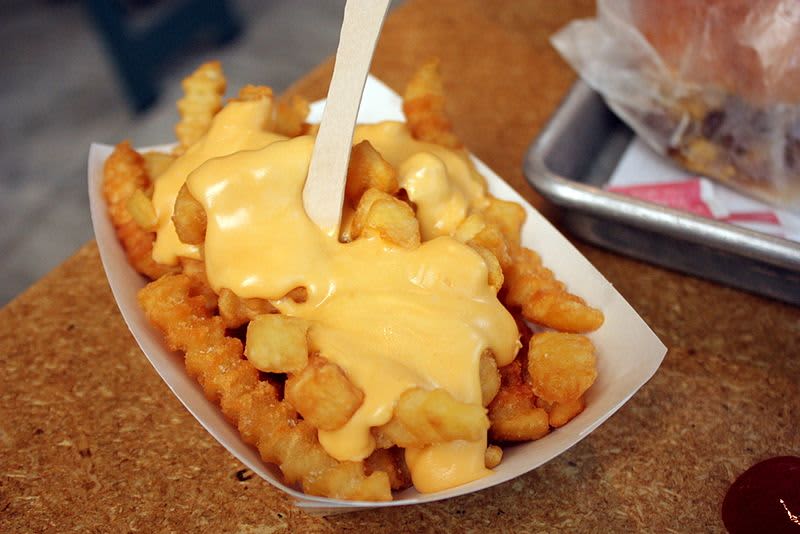 This Is A Representative Image
This is your go-to-fix for cheesilicous fries and what's even better is that you can end your meals with their creamy and aesthetic ice cream rolls. They are truly the jack of all trades as their forte is ice cream rolls but their Peri Peri Fries which are doused in cheese and other decadent sauces are also lip-smackingly good. This is where you must park your feet to clear off your heads after a chaotic day and what better way than binging on some gooey fries?  
Where | Delicieux Ice Cream Rolls - Shop 73, Main Market, Sector 21 C
Timings | 1 PM - 11:30 PM
Call Them | +91 1294 178 688
Price | Rs 60
Check Out Their FB Page | https://www.facebook.com/DelicieuxIceCreamRoll/
4. Wat-a-Burger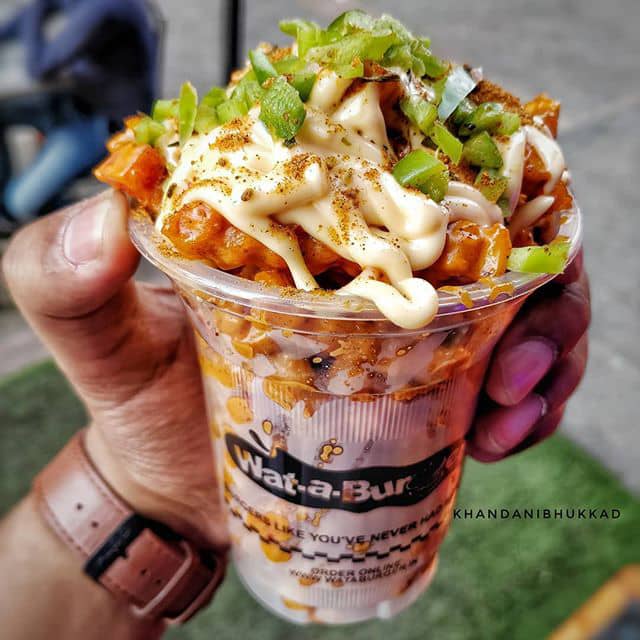 Picture Credits: khandanibhukkad
Burgers and a side of fries make up a balanced meal (in our dreams), but these Indian Chaat Fries don't need no burgers. Wat-a-Burger makes crazy delish fries with an Indian tadka. Sprinkled with veggies, paneer or chicken, their fries are overloaded with mayo and cheese. You should defo check their outlet if you are in the mood for a desi twist to Belgian fries!
Where | Wat-a-Burger - Shop 24, 2nd Floor, Crown Interiorz Mall, Sector 35
Timings | 11 AM - 11 PM
Call Them | +91 9811 960 500
Price | Rs 140
Check Out Their FB Page | https://www.facebook.com/wataburger/
5. Mad Drop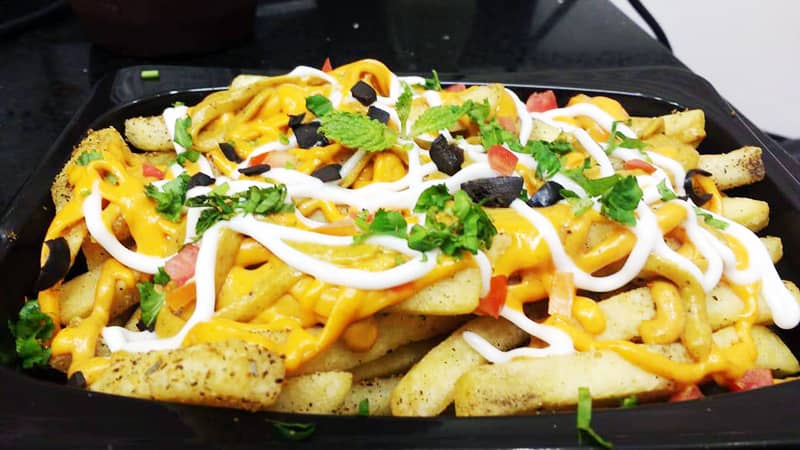 Drop everything that you're doing right now and hop on over to this cafe for a hogging sesh filled with fries loaded to baked cheesy perfection. They do everything from Cliche Salted Fries to Masala Fries and Peri Peri Fries. On top of this awesomeness, they also whip up exciting concoctions like Burger fries, 1000 Island Fries and (hold your breath) Pizza Fries. Pizza and fries are the only two things we need to survive and a place that combines them both is our absolute favve!
Where | Mad Drop -  Shop No 197, Sector 21 C
Timings | 10:30 AM - 11 PM
Call Them | +91 9711 825 758
Price | Rs 100 Onwards
Check Out Their FB Page | https://www.facebook.com/MadDrop21c/
Sort your weekend plans by rushing to these places and attacking these revamped, sinful version of fries!