Delhi
5 Places To Grab A Tasty & Piping Hot Cuppa Tea For As Low As 10 Bucks In North Campus
So, the Illuminati is taking over the world and reptilians are real. Also, life would be so much easier even if the tea wasn't invented. Who are we kidding? Both of the statements are horrible lies. Chai corners have been an integral part of our lives throughout our college or basically any phase of life. The stalls outside the posh colleges of North Campus have been the hub for the swarm of students who need a place to crash and chit-chat about their lives, classes, exams and everything that can be talked about. What better way to gossip and chat than over a cup of piping hot chai along with a bunch of friends? We found out 5 hotspots for the tea lovers in the area. They're not lavish and are far from classy but have all the vibe of a street life that one can ask for. Read on as we tell you about them all!
1. Chandan Tea Stall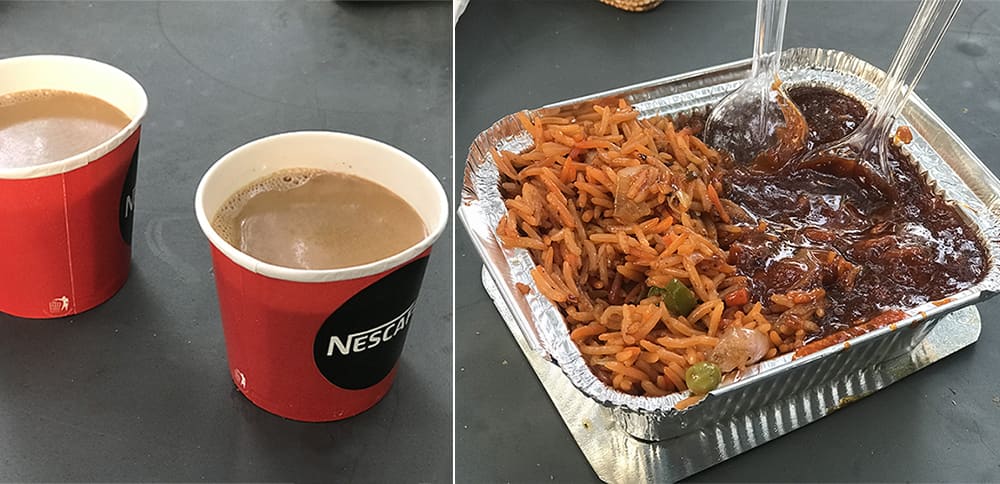 Chandan Tea Stall has managed to grow from a mere tea stall to a small food corner that offers some scrumptious items of food along with the good old tea. We had their Manchurian And Fried Rice Combo and boy, was it finger licking! The spicy Manchurian balls were soft and almost dissolved inside our mouths along with flavourful and chewy rice. The food standards of this humble eatery rivalled those of a good restaurant. The chai was strong for it was infused with the flavour of ginger which provided a fantastic kick to our taste buds. Do stop by with your friends and have a great time!
Price | Rs 140 (Manchurian And Fried Rice Combo) & Rs 10 (Tea)
Where | Chandan Tea Stall - Near SRCC
Timings | 8 AM - 8:30 PM
2. North Campus Tea Stall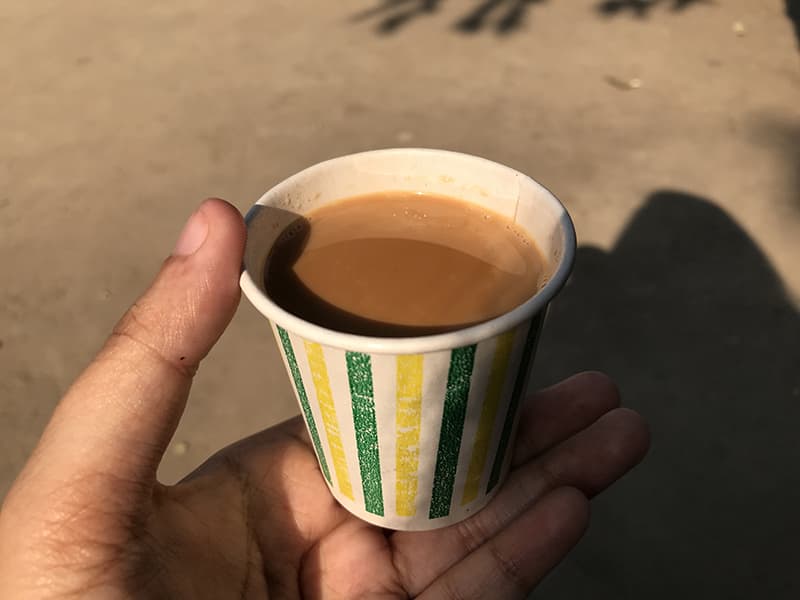 Perhaps you don't need much to impress a tired bunch of students who're looking for a place to just sit and relax. This stall has some really minimal pieces of equipment and utensils. Yet, it has managed to attract a fairly decent amount of crowd with the quality of tea it has to offer. The stall is a small umbrella shed on the side of the road but can be spotted by the plethora of people that surround it from distance. Their ginger and cardamom infused tea was one of the best cups we've had in a while!
Price | Rs 10
Where | North Campus Tea Stall - Near SRCC
Timings | 8 AM - 8 PM
3. Jai Jawan Stall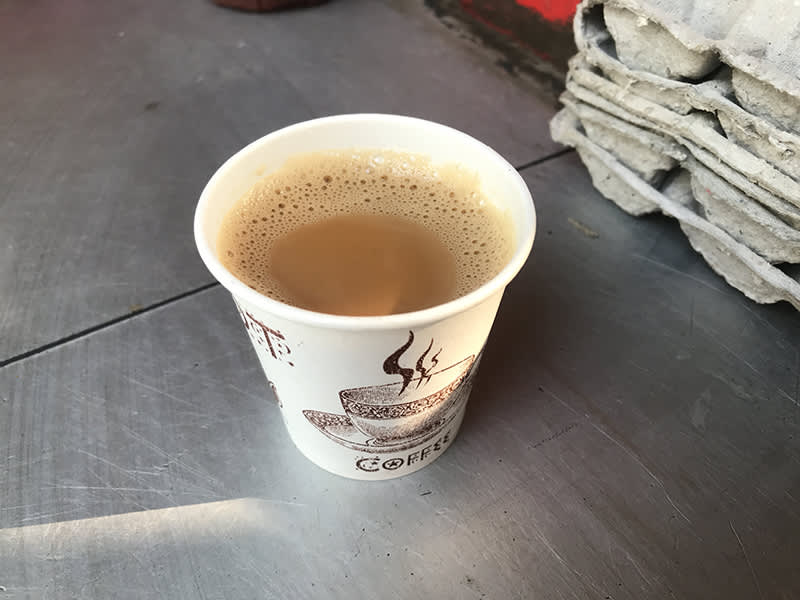 This stall is hard to miss since you cannot find any other place on the corner of the road with so many people waiting for their cup of tea. They serve juices and tea alongside some snacks like biscuits and bread omelette. The place offers the tea with ginger imbued in the thick and condensed liquid that is creamier than the regular milk for it's boiled for much longer than we usually do. The taste of the chai in this changing weather was almost like a breath of fresh air which is ironic given we are in Delhi!
Price | Rs 10
Where | Jai Jawan Stall - Near Patel Chest Institute
Timings | 6:30 AM - 8:30 PM
4. Sudama Tea Stall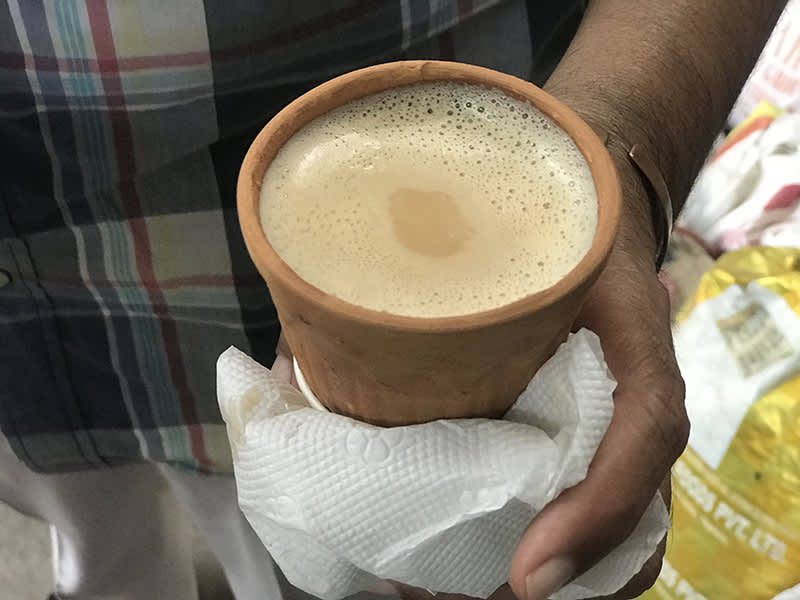 One of the oldest chai stalls in North Campus, Sudama Tea Stall has heard more stories from students than any of the college corridors must have. This 24-year-old corner serves its creamy and piping hot tea in an earthen cups that we fondly know as kulhads. The tea is rich in cardamom and is thickened up to a fantastic consistency. The flavours infused in the tea will make you wanna sip on another cup. They also stock snacks with tea such as rusk, biscuits, fans and more. Head to this iconic shop and gorge on their offerings!
Price | Rs 15
Where | Sudama Tea Stall - Near Ramjas College
Timings | 11 AM - 11:30 PM
5. Chhotu Tea Stall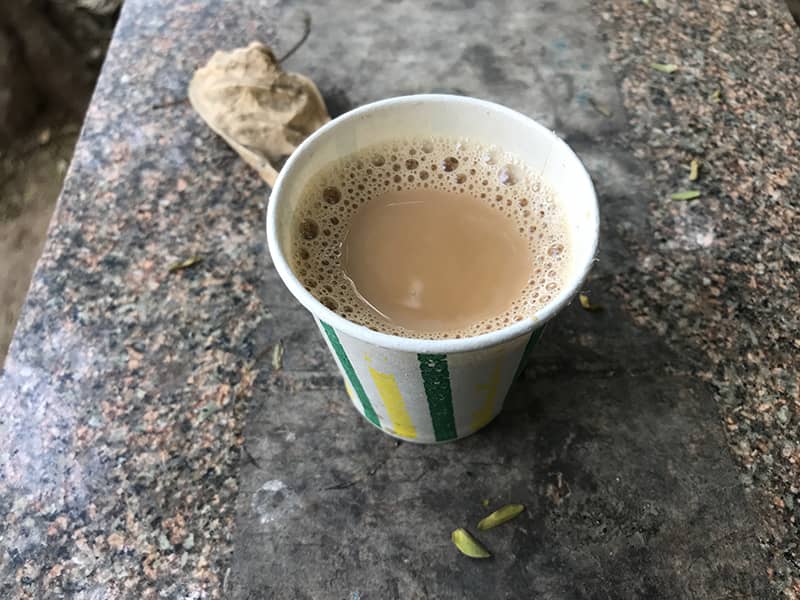 Chhotu Tea Stall is not hard to miss if you, like us, love to stroll on the roads after classes get over for the day. This stall is a mobile thela and has the option of biscuits and egg snacks along with its piping hot tea. There's no way you can skip having this treat and consider the campus explored! It's situated near a place that offers enough space to sit and cherish the tea on an especial exhausting evening. The tea is rather plain but still extremely relish-worthy. Come over and cherish the simplicity of the drink with your buddies here!
Price | Rs 10
Where | Chhotu Tea Stall - Outside Patel Chest Institute, Gate Number 3
Timings | 6 AM - 8:30 PM
These stalls are incredibly pocket-friendly and have a welcoming atmosphere. Perhaps on some bad days, a session of good chat and cups of chai are all you need. So, do stop by these stalls. We're sure you will because well, winter is here!