Delhi
5 Places That Offer Juicy Kebabs, Shawarmas & Lots More @ Community Centre, New Friends Colony!
On our quest to find the most scrumptious AND affordable food in Delhi, we chanced upon the popular Community Centre in New Friends Colony. A mini market, it has everything ranging from ethnic chappals to some cheap liquor. Numerous inviting restaurants and eateries lured us in and the wafting aroma of fresh food can't be missed! Here are few of the super cheap items we tried.
1. Chole Bhature @ Nathu Sweets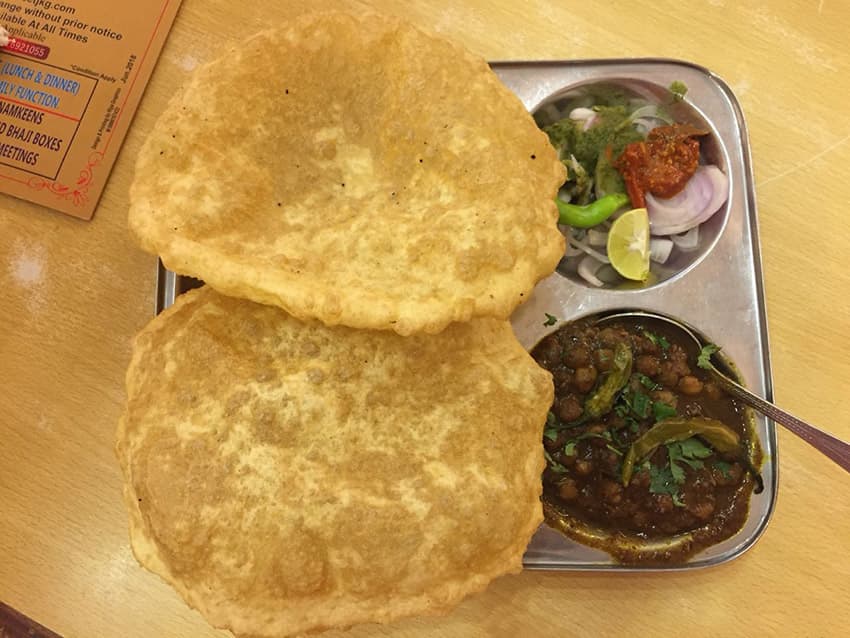 A sprawling establishment, Nathu Sweets is an age old name in NFC. They house a wide variety of traditional sweets along with a full fledged Indian restaurant. We tried their iconic Chole Bhature and we have to say, we weren't disappointed! Served in a steel plate, the dish gave us a homely vibe. The thinly rolled bhaturas paired with spicy chole and some onions and chillies was perfect for the Delhiite in us. The classic chole bhature is a must have at Nathu Sweets!
Price | Rs 110
Call Them | +91 11 2692 1056
Timings | 8 AM - 11 PM
2.  Shawarma @ Al Bake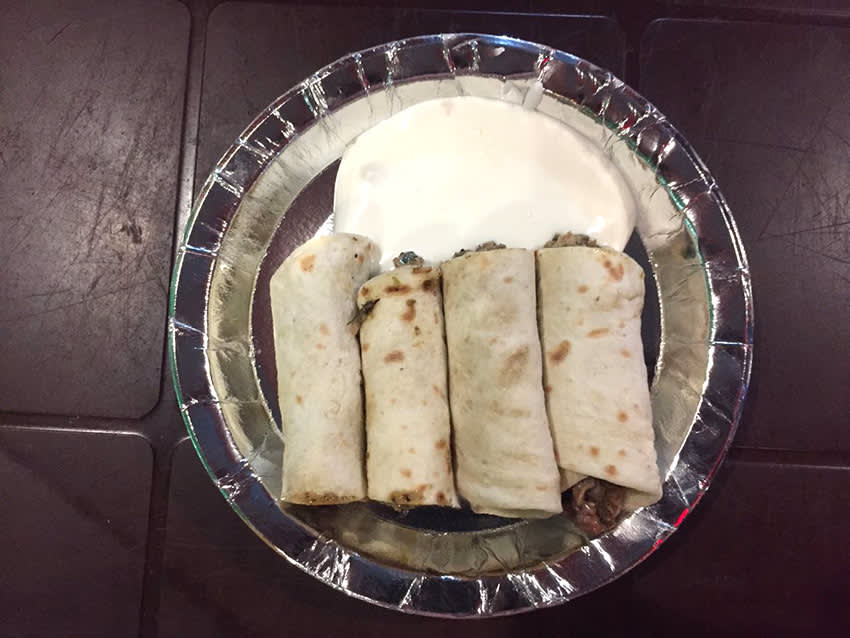 Best known for their melt-in-your-mouth shawarmas, how could we miss Al Bake when in NFC? A quaint eatery serving freshly prepared shawarmas, made right in front of your eyes, is enough to awake the foodie in you. Their shawarma is filled with delicious minced chicken, cooked to perfection, and rolled in a delectable wrap. Served with mayonnaise, the roll was truly yummylicious. Head out to Al Bake for a classic shawarma done right!
Price | Rs 130
Call Them | +91 11 2632 4527
Timings | 9 AM - 11 PM
3. Deluxe Thali @ Bhoj Restaurant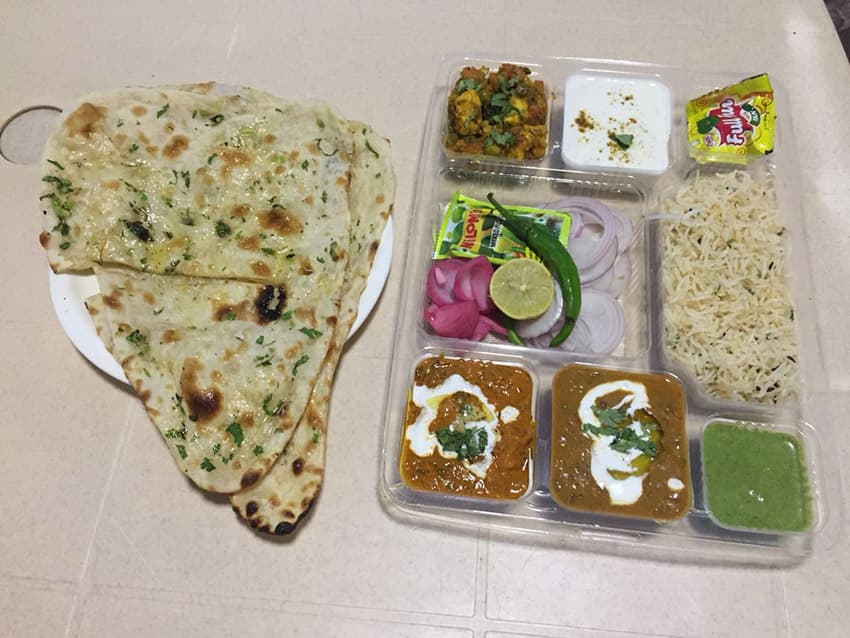 The delicious aroma of roasted spices wafting from this small eatery will make you drool. With a classic North Indian menu, The Bhoj Restaurant is the ideal place for a quick, affordable meal.
We tried out their Deluxe Thali, which includes Dal Makhni, Shahi Paneer, Mix Veg, Rice, Raita, Naan and even some Sweet Pan! With a generous helping of everything, this meal is enough for two and absolutely ah-mazing. All the vegetables were cooked with the perfect balance of spices, the naan was crispy and the raita, refreshing. We couldn't have asked for more!
Price | Rs 150
Call Them | +91 11 2692 0255
Timings | 10 AM - 11:30 PM
4. Chicken Seekh Kebab @ Chawla's Unique Chicken Corner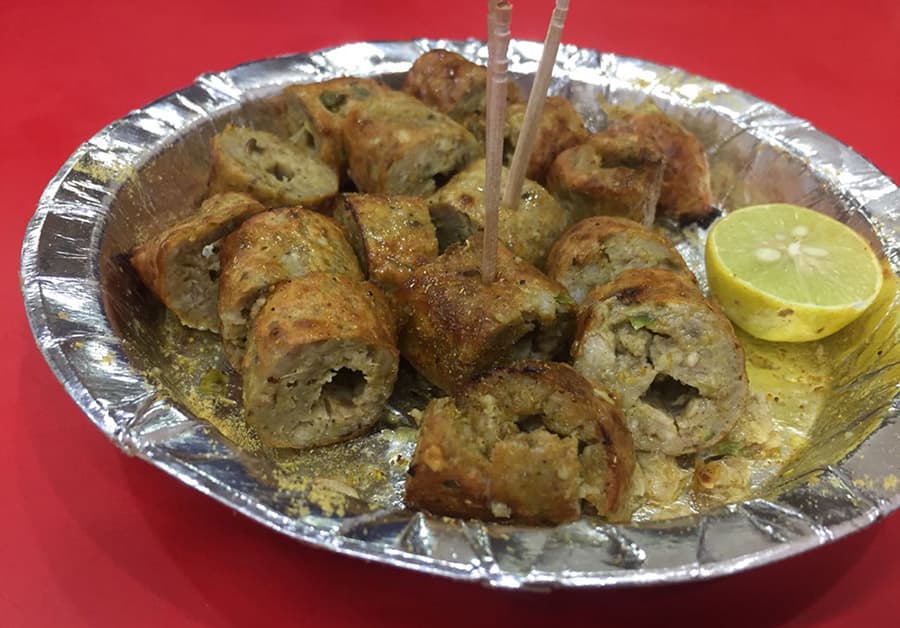 A favourite among locals, this famed eatery serves yummy non vegetarian dishes. We tried their Chicken Seekh Kebab, served with mint chutney and onions, the kebab was well prepared and had the right blend of spices. It wasn't the best we've had, but we have to commend Chawla's for the right balance of spices!
Price | Rs 100 (Half Plate)
Call Them | +91 11 2693 1379 & +91 11 2631 3726
Timings | 12 Noon - 4PM & 7 PM - 11 PM
5. Bon Bon Pastry Shop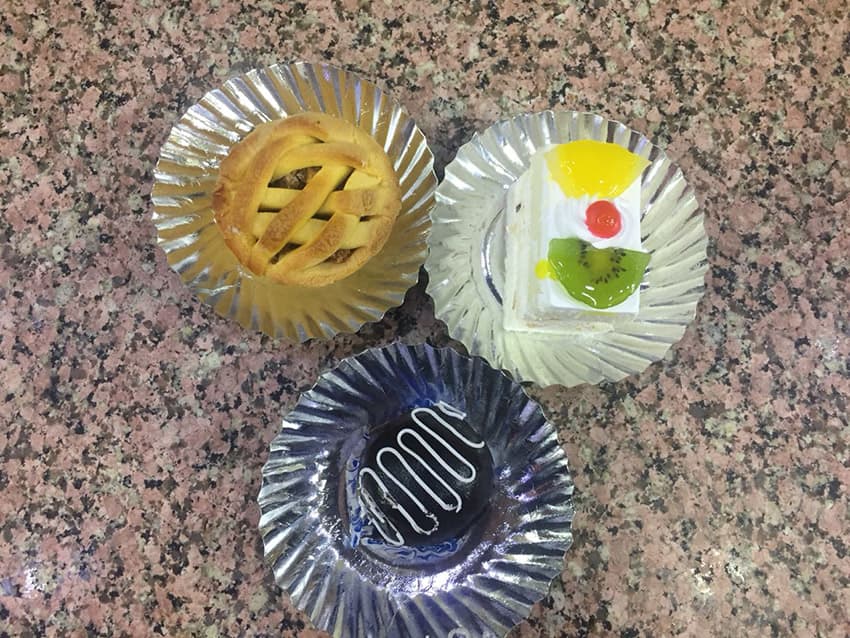 Offering everything from cookies to bread, this pastry shop is every dessert lover's haven. We tried their fruit pastry, Chocolate Ball and Apple Pie. The Chocolate Ball has what some would call an acquired taste, filled with a fruity cake and then covered in chocolate, we thought it was a rather strange combination. The Apple Pie was well made and the filling was plentiful, however, we felt that the crust could be better. The classic fruit pastry was yummy and topped with slices of kiwi, pineapple and cherry, it was our personal favourite.
Price | Pineapple Pastry - Rs 30; Apple Pie - Rs 25 & Chocolate Ball - Rs 25
Call Them | +91 11 2631 7523
Timings | 9:30 AM - 10 PM
For your next visit to NFC, be sure to include these places for a quick, affordable and delicious meal!