Delhi
5 Places Serving The Tastiest Chole Bhature In Gurgaon That Will Fulfill Your Desi-Cravings
Sometimes, cravings hit us and there's nothing we can do about it. It can be the end of the month when your pockets might be empty but your tummy rumbles for a plate of chole bhature. All we want to do is poke the hot bhaturas, take a bite of the 'saada bhatura', and then dip it into the chole. The heart wants what it wants, and the best form of self-love is CHOLE BHATURE! So, we have curated a list of shops famous for their chole bhature so you can have a pocket-friendly food session without compromising on taste. 
1. Beeji De Chole Bhature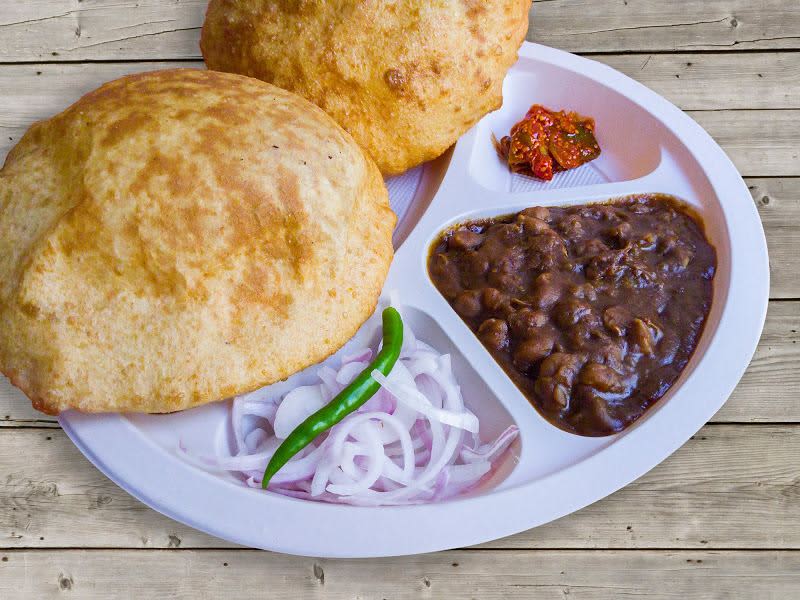 This eatery recently added a new outlet, so we're sure that tells you how popular it is. You will surely get the essence of 'granny's old recipes' from their food. Averagely priced, chole bhature here are crispy and flavourful and they also serve a variety of flavour in chole bhature. Yes, you heard that right. Try their Meethe Chatkare for a new and a sweet angle to this classic dish and you can thank us later.
Where | Beeji De Chole Bhature - 125, Tower-A, Spaze Corporate Park, First Floor, Sector 69
Price | 140 Onwards
Timing | 8 AM - 10 PM
Call Them | +91 9999 200 512
2. Civil Lines Walae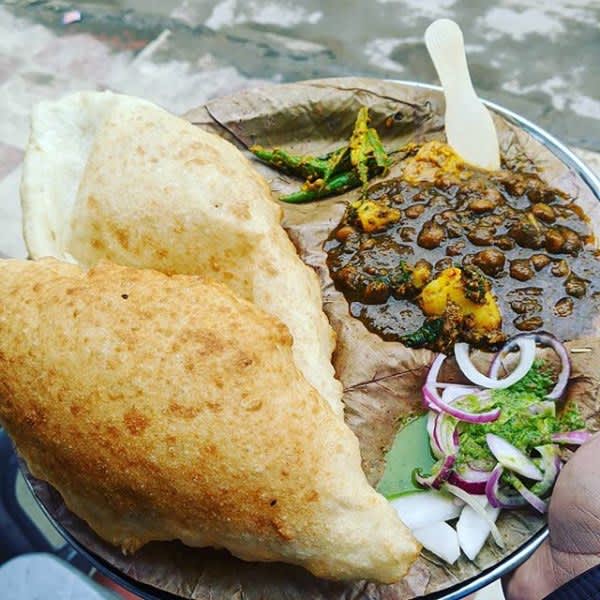 Picture Credits: thekhaanabadosh
Our beloved homeboy - Virat Kohli has a favourite chole bhature place and that is Civil Lines Wala. This small shop has become so famous for its food that there are long queues outside it at all times. People from all walks of life come here to enjoy the delish chole bhature priced at a very reasonable rate. They also sell thalis and chur chur naan which are definitely worth a try. Pig out with your foodie friends and you'll know what has clean bowled Kohli, away.
Where | Civil Lines Walae  - Old Judicial Complex, K 125, Civil Line Rd, Near Bank Of Baroda, Sector 15
Price | Rs 130 Onwards
Timing | 8 AM - 11 PM
Call Them | +91 9518 62 9340  
3. Om Sweets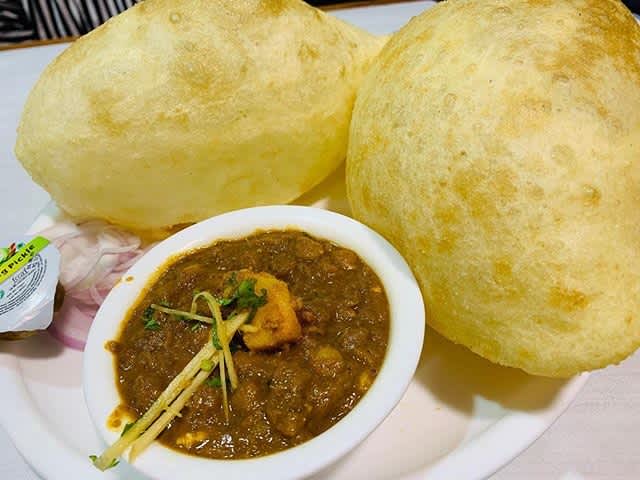 Picture Credits: alongfoodieroad
Want to grab a quick tummy-filling snack between your shopping spree? Or want to gossip with your co-worker over your lunch break? What's better than chole bhature at Om Sweets? This air-conditioned and well-seated shop will give you the much needed time to relax. Their absolute nosh-worthy chole bhature will make sure that a smile is tugging at your lips the whole day. Drop by for this ambrosial treat.
Where | Om Sweets - 84-85 Shopping Complex, Sector 14, DLF Colony, Main Huda Market
Price | 120 Onwards
Timing |  8:00 AM - 11 PM
Call Them | +91 1244 599 657
4. Pind Bhatura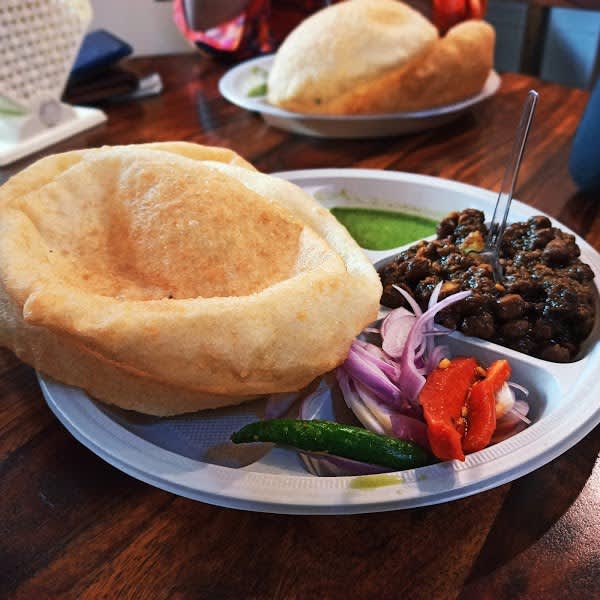 Picture Credits: Prasenjeet Mishra
Pind Bhatura is 10/10 with their old school and authentic flavours. It is known for its huge portion sizes and thick chole gravy. The chole have black chana mixed with them and are served with masala onions and nimbu achaar. A proper weekend meal sounds like chole, bhature, and lassi to us. We are sure you'd be sold by this combo as well.
Where | Pind Bhatura - 16/6, U Block, DLF Phase 3, Sector 24
Price | Rs 90 Onwards
Timing | 7 AM - 5 PM
Call Them | +91 7042 512 332
5. Mintoo De Chole Bhature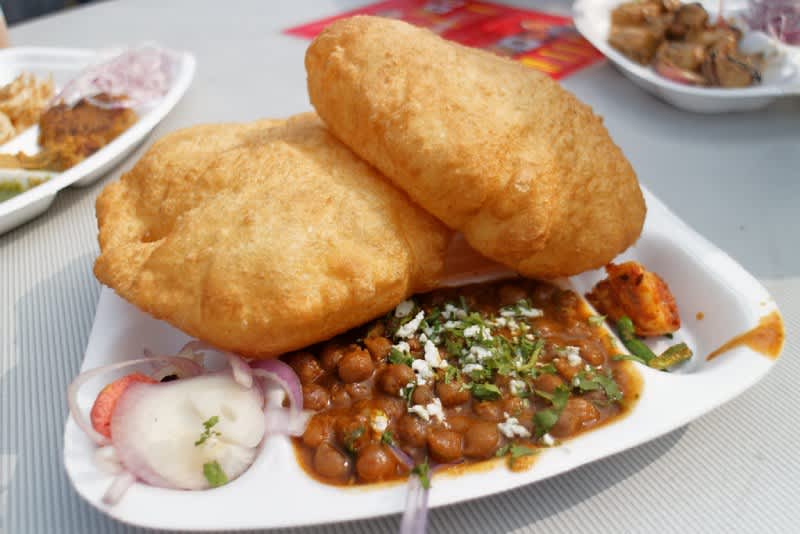 This Is A Representative Image
To fulfil all your desi cravings head down to Mintoo De Chole  Bhature. It is a small shack but serves lip-smacking chole bhature. Every vegetarian loves their protein, we mean, paneer and that is exactly why they are special. They serve paneer bhaturas along with the traditional chole which is high on taste and protein.
Where | Mintoo De Chole Bhature - D-102, Rodeo Drive, Sector 49
Price | Rs 120 Onwards
Timing |12 Noon – 4 PM & 6 PM  – 12 Midnight (Tuesdays Closed)
Call Them | +91 9999 004 535
We've got your back with these cravings, now all you have to do is carry Digene with you. LOL. *burps*