Delhi
6 Places That Defo Must've Been A Part Of Your Student Lives, Pitampura Walo
Student life is supposedly the best time of our lives, obviously not when we're living it, but once we're past it, and that's because weekly tests, annual exams and assignments are way better than paying rent, food bills, and trying to figure out our futures! And if you too miss your student days now that life's all about work, work and even more work, then here's a list of places that you must've frequented if you've spent your student life in Pitampura. Check it out!
1. Did Stationery Shopping @ Saraswati Vihar Market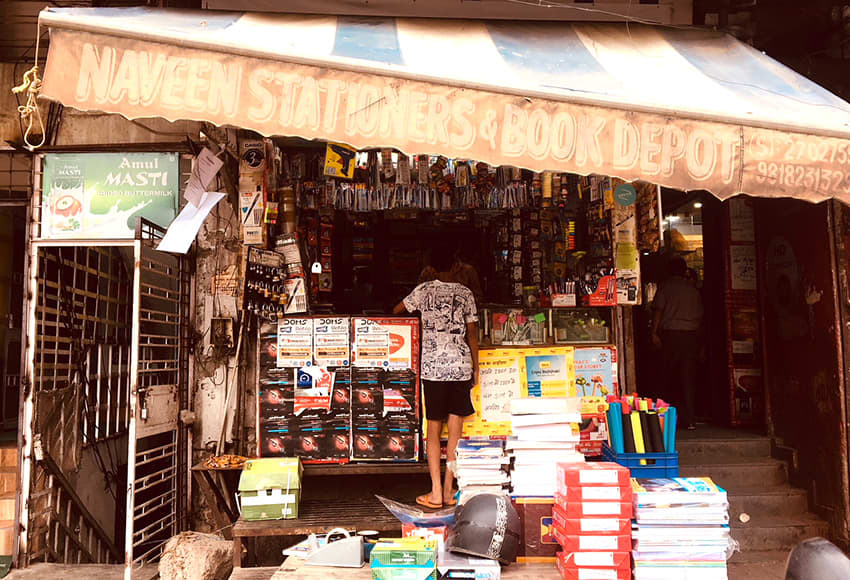 What's that one thing that we all loved about new school sessions? If you just screamed stationery shopping, then consider us your BFFs 'cause there's no better therapy than stationery shopping. The smell of new registers, those colourful pens, chart & graph papers, and notepads (that were only used for scribbling down messages during lectures, right?), one can never have enough of them. 
And if you've lived in Pitampura, we're sure Naveen uncle's shop has been one of the most frequented spots for all your stationery needs, haina? His shop is literally loaded with everything a student can ever ask for!
Where | Naveen Stationery Book Depot - 8 And 9, Mohan Palace, Saraswati Vihar
Call Them | +91 9818 231 329
2. Went Shopping For New Books @ SU Market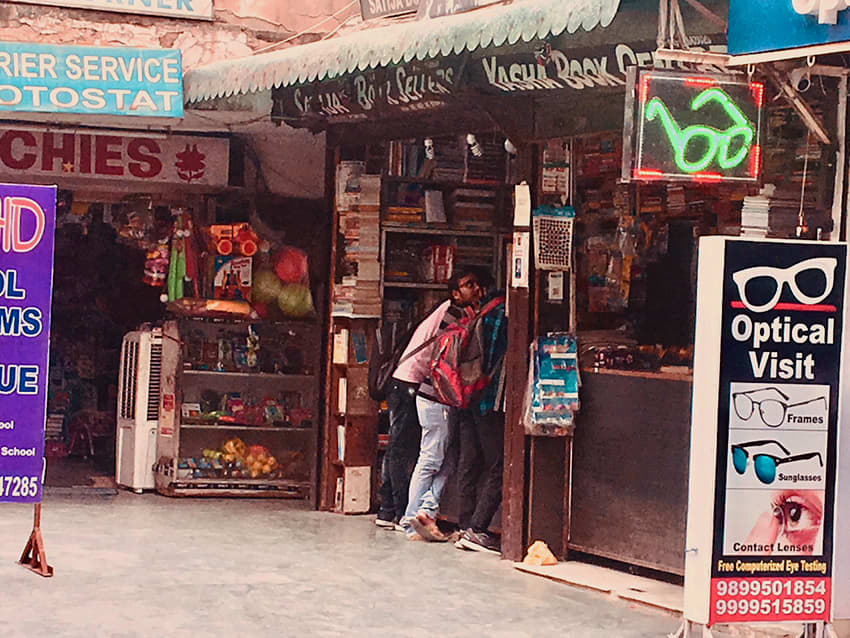 Student life = books, books and more books, isn't it? And yes, it's wise to reuse and recycle, but there's nothing more joyous than buying new books, with no markings, highlightings, and notes scribbled in the margins by the previous owner, wrapping them in brown covers and glueing a sticker with your name on it.
Remember that feeling? If you do, then you must also remember standing in a queue at Satija Book Store with your syllabus list in hand, and a voice as high as possible, literally shouting "10th ki RD nikaldo bhaiya", aur "3 naye registers bhi de dena". We've all done that, guys!
Where | Satija Book Sellers - Shop No 15, SU Block, DDA Market
Call Them | +91 9899 359 966
3. Got Your Holiday Homework Photostated @ Malhotra Photostat
Summer vacations maybe the best time of our academic sessions in schools, but what came along with it was tons of holiday homework which required intense Googling, collecting infinite number of pictures and loads more stuff that basically resulted in lots of photocopies.
And if you put up in Pitampura, then we're sure that half of your holidays must've been spent at Malhotra Photostat, getting all those projects and charts photocopied, and spiral bound into a file. Oh, love that feeling of wrapping up our homeworks, don't we?
Where | Malhotra Photostat - C-574, Saraswati Vihar Road, Block B, Lok Vihar
Call Them | +91 11 4565 6848
4. Rented Old Books & Novels @ Madaan Book Collection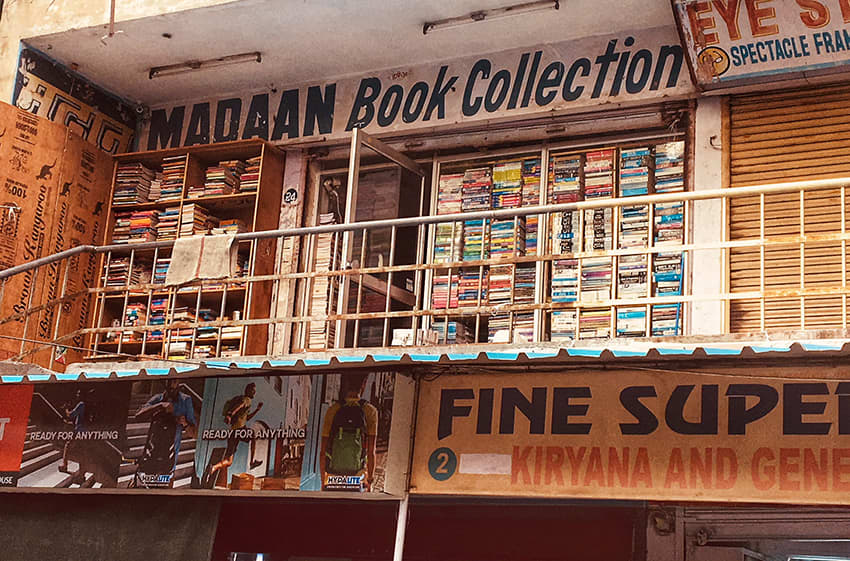 And now, if you're a college student, you obviously understand the importance of saving money, and because being broke is a perpetual state of existence, renting second hand books becomes the motto of life (frankly, that's all we can afford after gobbling up 100 plates of momos, right?).
So, the one place that we swear by is Madaan Book Collection in MP Block Market. The shop is laden with all sorts of books, be it related to college courses, best seller novels, entrance exam prep or help books, they basically have everything!
Where | Madaan Book Collection - Shop No. 24, First Floor, MP Market
Call Them | +91 9810 819 130
5. Went For Munch Dates @ G-3, Aggarwal Chambers / NSP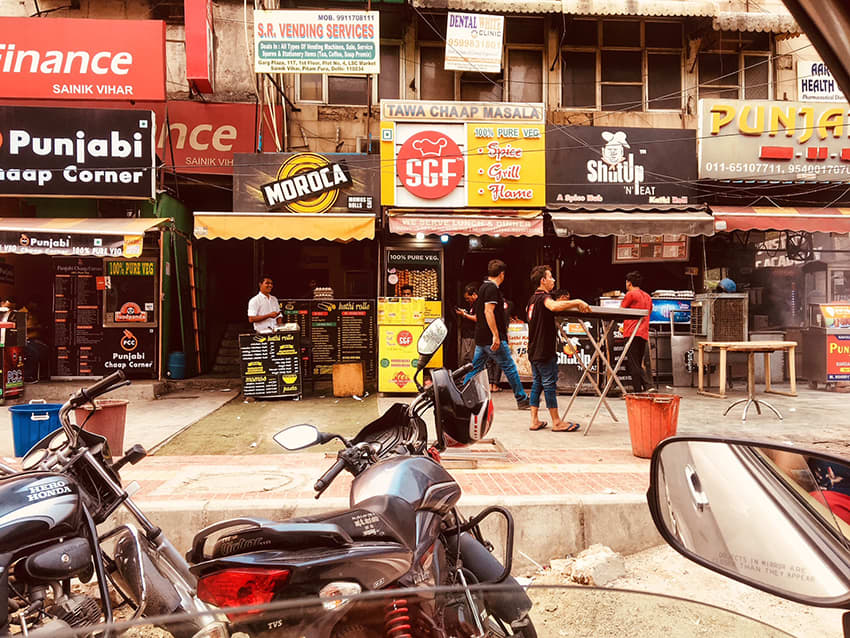 What's student life without those foodie dates with your bhukkad buddies? And when we say Pitampura and food in the same line, we're obviously talking about NSP, the ultimate food hub! From Billu's Hut, Hashtag, Sardarbuksh to BTW, Hot Spot Mini Shop and loads more, NSP is packed with great nosh. Plus, G-3 Aggarwal Chambers, opp. Keshav Mahavidyalaya College is another popular complex for food lovers, and with options like SGF, Shutup N Eat and more, can you resist?
Where | G-3, Aggarwal Chambers - Opposite Keshav Mahavidyalaya, Sainik Vihar
6. Bought Your School Uniforms @ Hans Tailors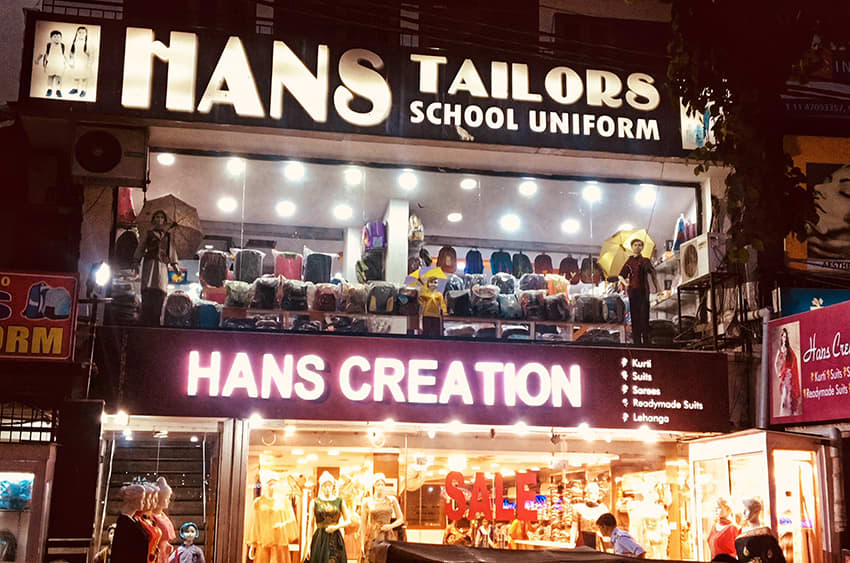 Yes, we hated wearing uniforms when in school, but totally missed them in college because looking for something new to wear everyday was a big task. But Pitampura kids were sorted when it came to finding the right pair of socks, or their size of shoes, because we had Hans Tailors, the most popular shop that stocked uniforms for all schools and in all sizes. What we loved the most was their collection of lunch boxes, cute water bottles and the oh-so-pretty pouches, and buying them along with your uniform was like a ritual we followed without a miss!
Where | Hans Tailors - 371, 1st Floor, Kohat Enclave, Main Road
So, have you been to all of these places, Pitampura walo?