Delhi
3 Places In Delhi Where You Can Enjoy A Delicious Ice Cream Sandwich
Picture Credits: jeffreyw
Ice cream sandwiches are fun to eat, but hard to find! As much as we love the fusion of ice cream with biscuit or bread or anything baked really, we hate that ice cream sandwiches are not so commonly available. So, we set out on a hunt across Delhi NCR to find a bunch of places that serve these lovely sweet sandwiches that we love so much and here's what we found!
1. Movenpick Ice Cream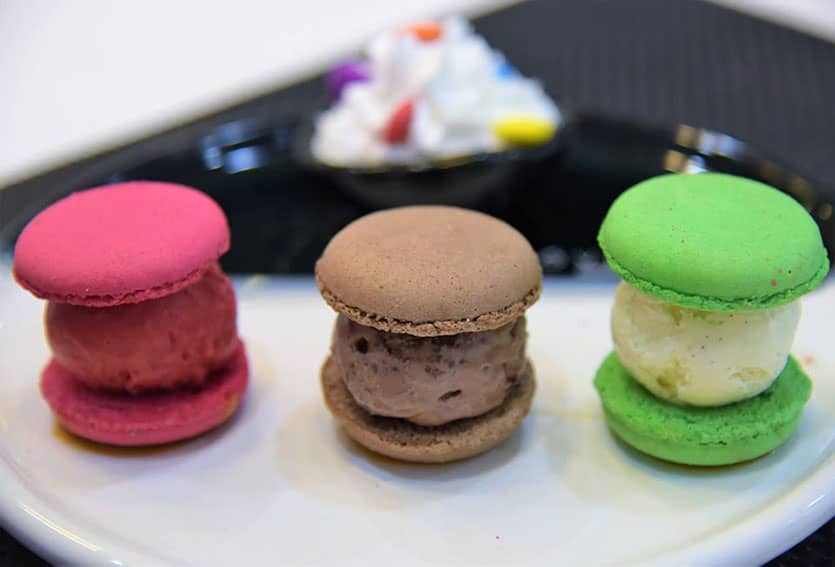 This gourmet ice cream parlour has all sorts of fancy ice cream variants on its menu. Interestingly, their Ice Cream Sandwich is actually ice cream filled between a macaron! 
That's two of our favourite desserts sandwiched together! They also have a shortbread stack that's more like an ice cream club sandwich as it has two scoops of ice cream between three crisp shortbread discs and we can't wait to try it! *Drool*
Price | Rs 450
Where | Movenpick Ice Cream - Sector 18, Noida & GK II
Here's Their FB Page | https://www.facebook.com/moevenpickicecream.in/
2. Pearl Boutique Bakery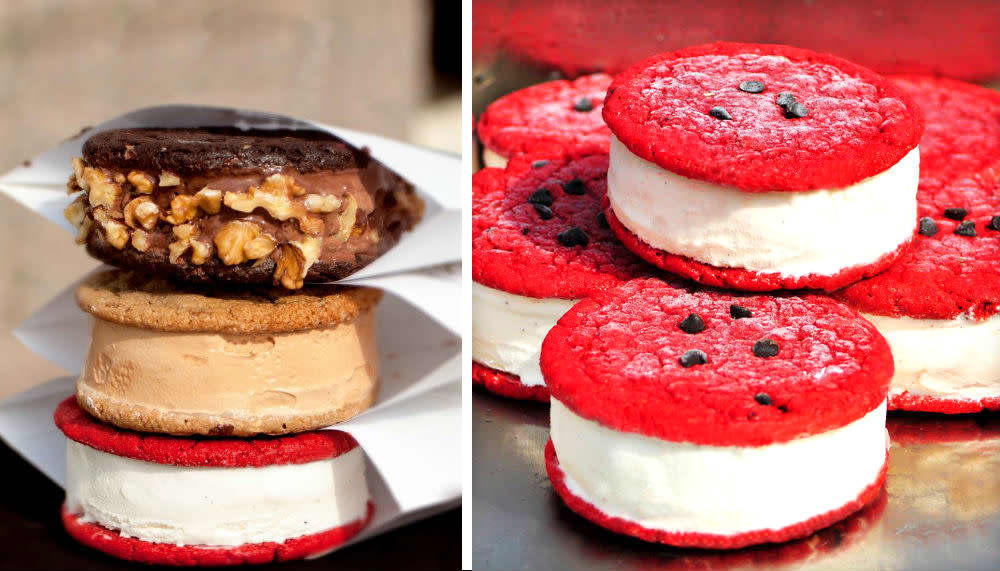 With a cutesy li'l bakery in Select CITYWALK, these peeps are totes making us go *AWW* with their beautiful pearl laden cakes but what actually caught our eye was their ice cream sandwiches! These guys are famous for their yummilicious flavours which include chunky Oreo, the classic Chocochip Vanilla, toothsome Chocolate Hazelnut & the much in vogue Red Velvet. So, see you there?
Price | Rs 260
Where | Pearl Boutique Bakery - Ground Floor, Select CITYWALK, Saket
Here's Their FB Page | https://www.facebook.com/pearlboutiquebakery/
3. Monkey Bar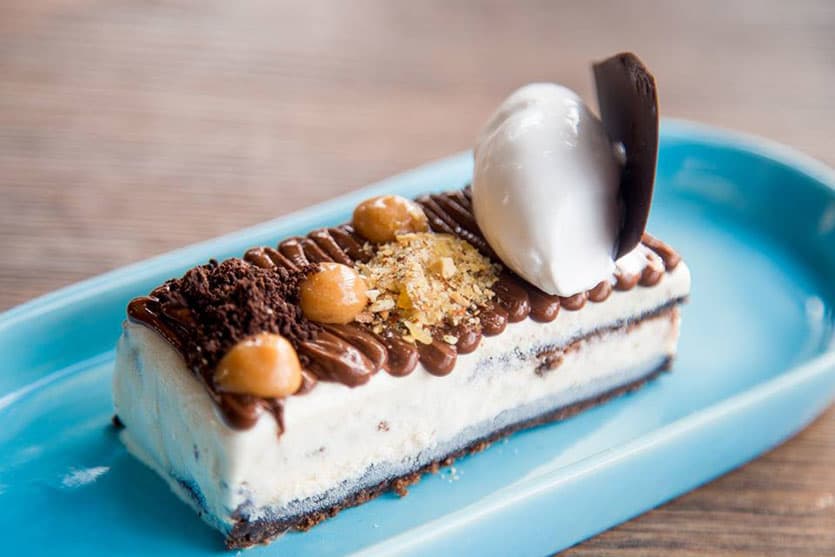 We bet you didn't know that this popular bar served ice cream sandwiches as well! Technically, there's just one ice cream sandwich on their menu, but guess what? It's called the Mobar Sundae Sandwich and happens to be their signature dessert! Now, since we know how cool ice cream sandwiches are, we can only imagine how delicious one would be if someone was to make a proper sundae out of it. We're on our way to try this out, what about you?
Price | Rs 240
Where | Monkey Bar - Plot 11, Upper Ground Floor, LSC, Pocket C-6 & 7, Vasant Kunj
Here's Their FB Page | https://www.facebook.com/monkeybardel/
We're super excited to have more places around us that serve the lovely dessert that an ice cream sandwich is! It's amazing to see how each of these places has their unique version of it and we would certainly love to try 'em out super soon, how about you?!